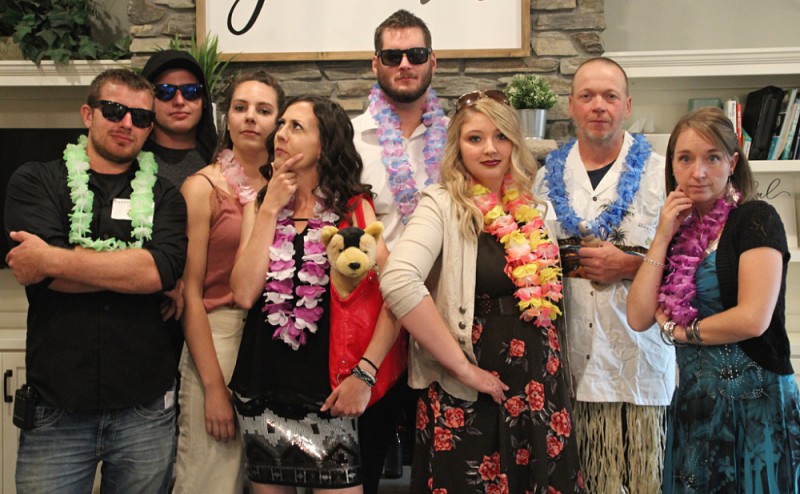 I received product from My Mystery Party to facilitate this post.  As always, all opinions are my own.
Have you heard about the murder mystery parties you can host right in your own home?!  I've been hearing about them for a couple years now and was really intrigued.  Then, my cousin hosted one a few months ago and we had a BLAST!  None of us knew what we were doing since it was our first one but the process is pretty simple so we figured it out along the way.  This time, it was my turn to host so I partnered with My Mystery Party to feature their Murder At The Luau Party Murder Mystery Party.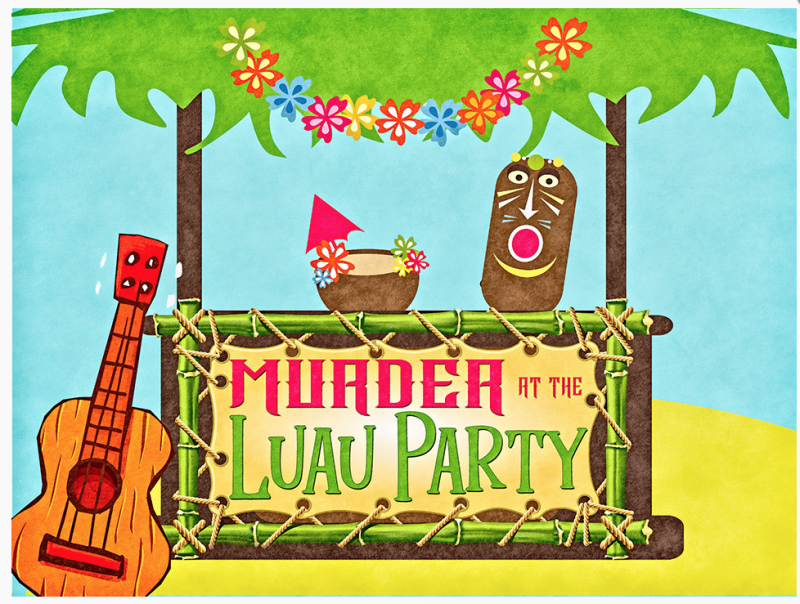 A Murder Mystery Night is a great way to spend an evening with family or friends.  You can get together, eat, chat, play your character, and work to solve the mystery!  It's like a real life Clue game!  While fun all year round, I think this would be an especially great way to spend a winter evening when the weather makes it undesirable to be outside!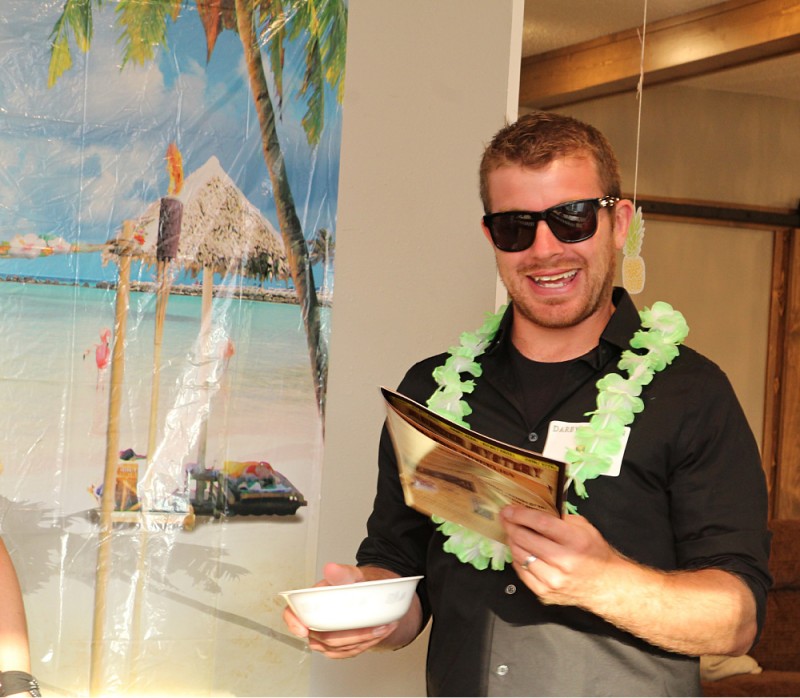 My Mystery Party – A Murder Mystery Party At Home [Review]
If you've never attended or hosted a murder mystery party, you may have some questions.  But that's okay, what I loved about the Murder At The Luau Party Murder Mystery Kit is the fact that everything I needed [except decor and food] was included in my package.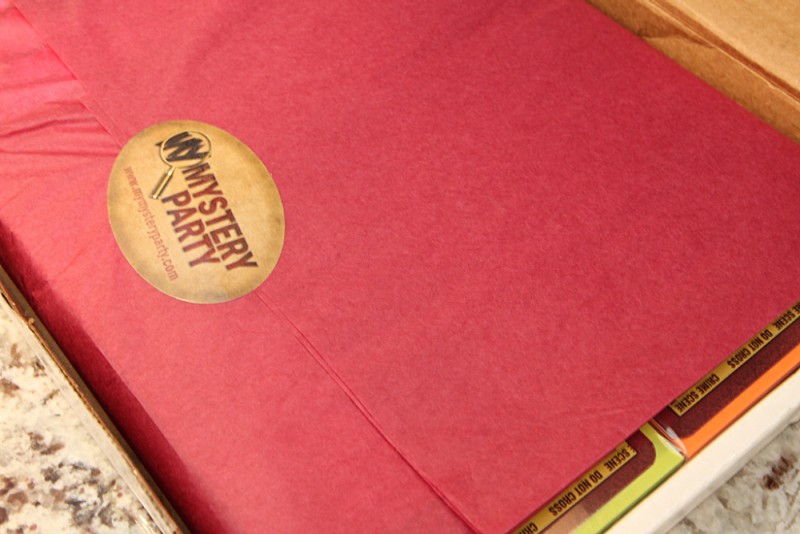 I love how My Mystery Party lets you chose to buy pdf style so you can print and stuff your own clue envelops (a great way to save a little money) OR you can purchase the kit all ready to go with everything done for you – clues stuffed, envelopes labeled, name tags included, and all!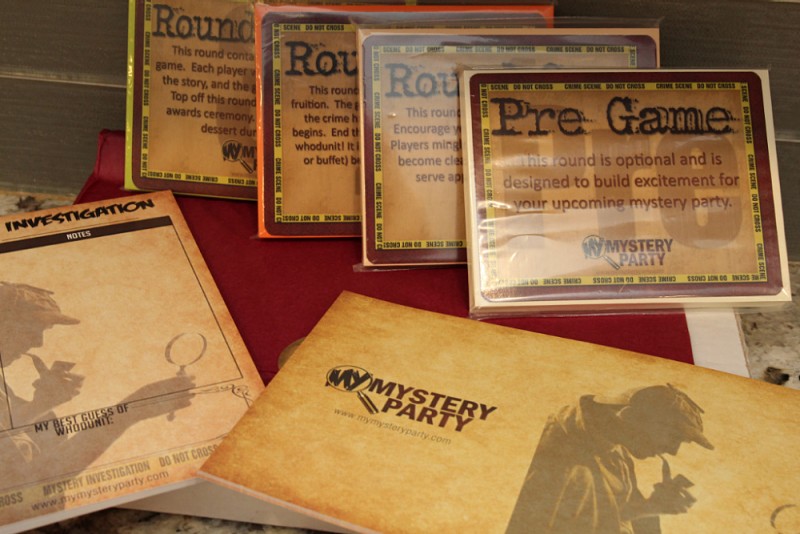 My Mystery Party offers a variety of great party themes.  With it being summer here in MN though, the Luau party was calling my name!  (Bonus points because the dollar store had a ton of luau themed decor in stock for me too!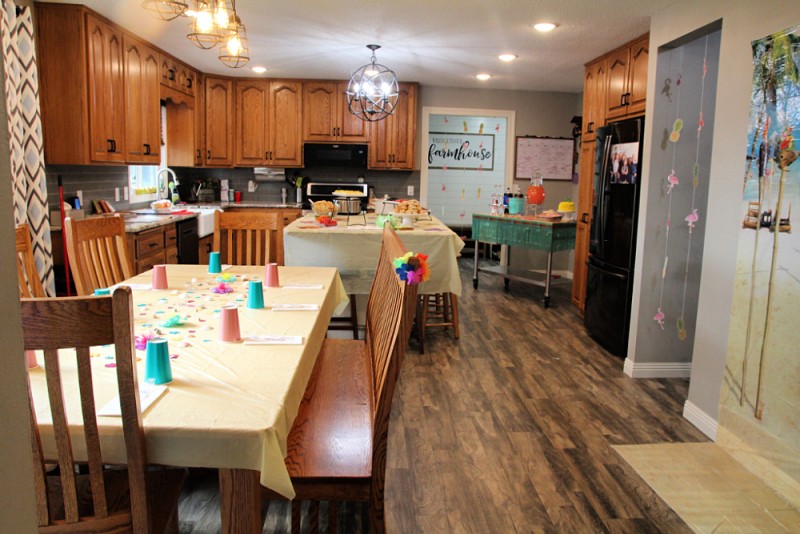 Party Kit Description:  The Backyard Luau themed murder mystery party for 8-15 gender flexible players, ages 13+ due to difficulty. Host in the backyard or other venue with or without a swimming pool!  Select the party ready option, and our staff will fold and slip the clue cards for rounds one, two, and three into the envelopes to prevent you from seeing spoilers on the round cards.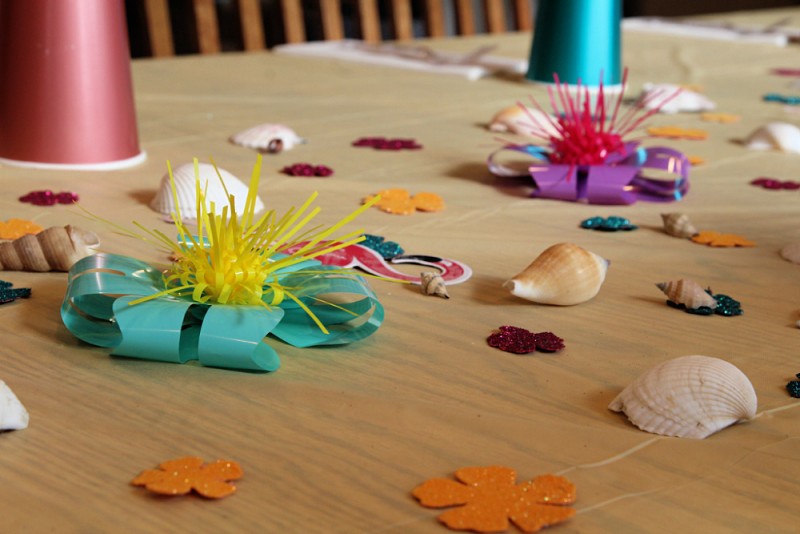 Backyard Luau Mystery Party Synopsis – this gives the host a flow of the party.
Sun City is a small town outside of Hollywood that is a celebrity vacation destination with beautiful beaches, excellent weather and wonderful resorts. Darby Cerulean, a local magician of Sun City, is hosting a to-die-for backyard luau party. Everybody in Sun City is talking about what an epic party this will be. Rumors have flown around the grapevine that Darby's guest list might not be exclusively the crème de la crème of high society, but why should anybody question Darby's motives? Darby promises that it will be a fun time in the sun with exciting party games, wonderful luau-inspired delicacies, and stimulating conversation. You have received your invitation, and it is time to pick out your most festive luau attire for the party. This is where your story begins…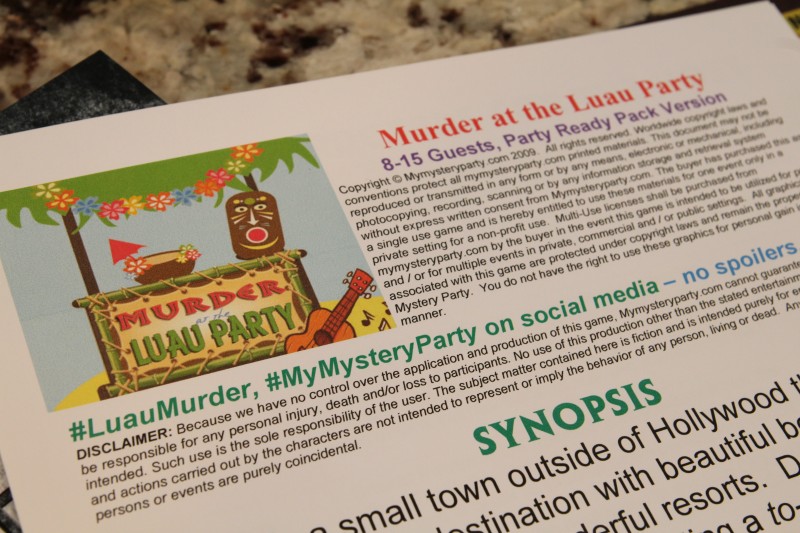 Decorating for our Luau party was a ton of fun!  I spent some time planning both the menu, desserts, drinks, and decor.  But it all came together easily and the results were fantastic!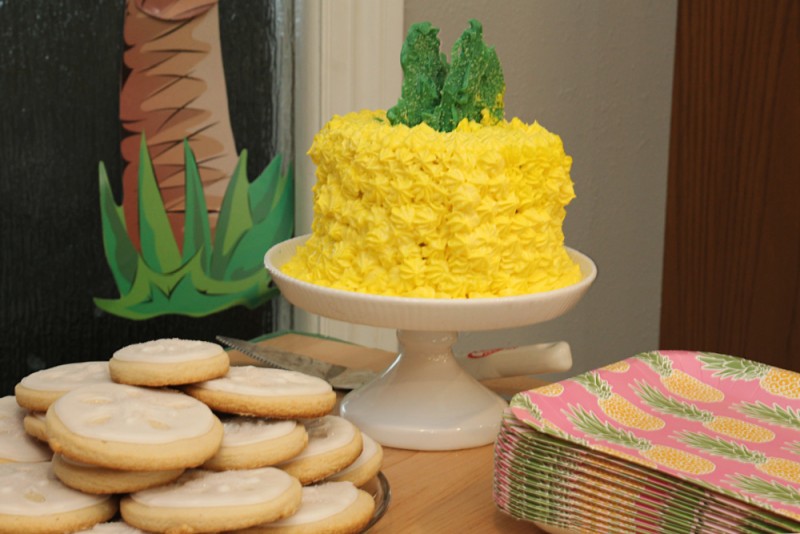 Our Murder Mystery Night
We started by playing an ice-breaker, get-to-know you game that was loads of TP fun!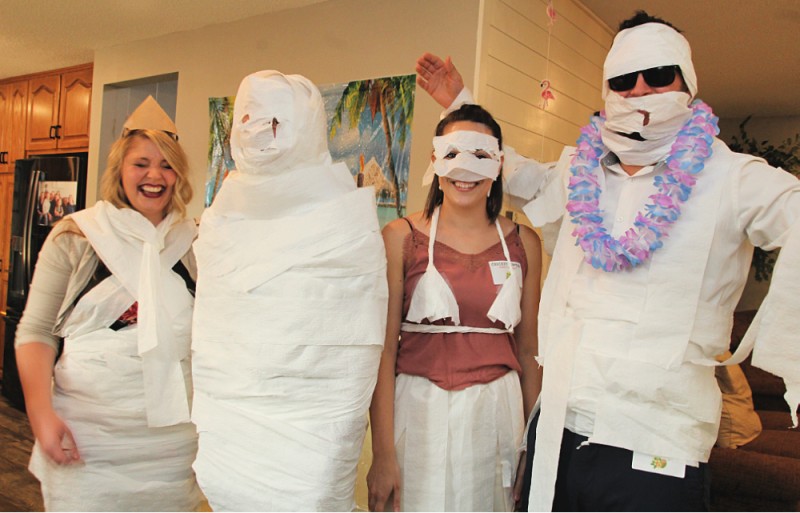 Throughout the night, we stayed in character, played our parts, and worked hard at solving the mystery.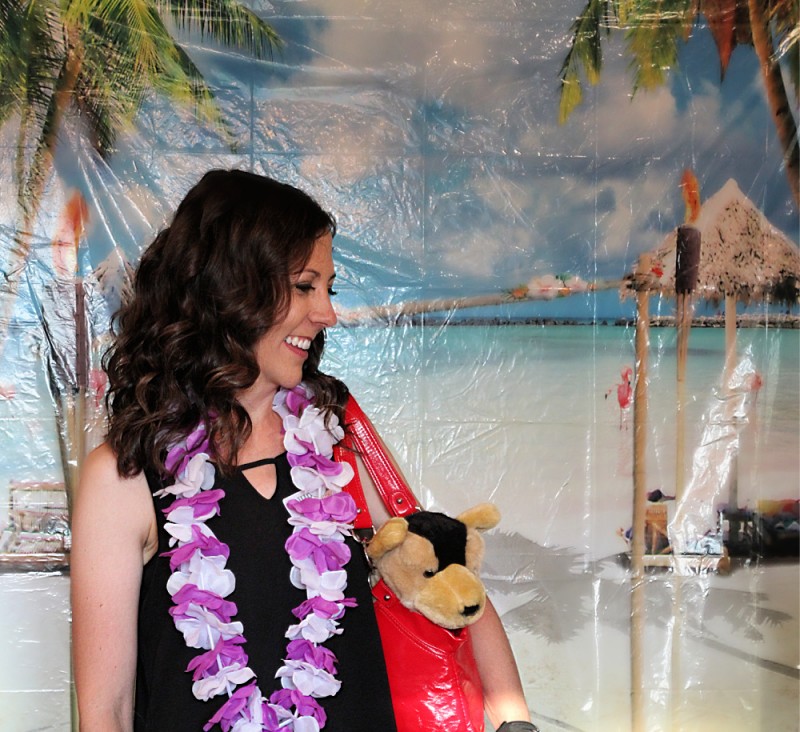 I won't include any spoilers from the Murder Mystery Luau, but I will say that we all had a really great time!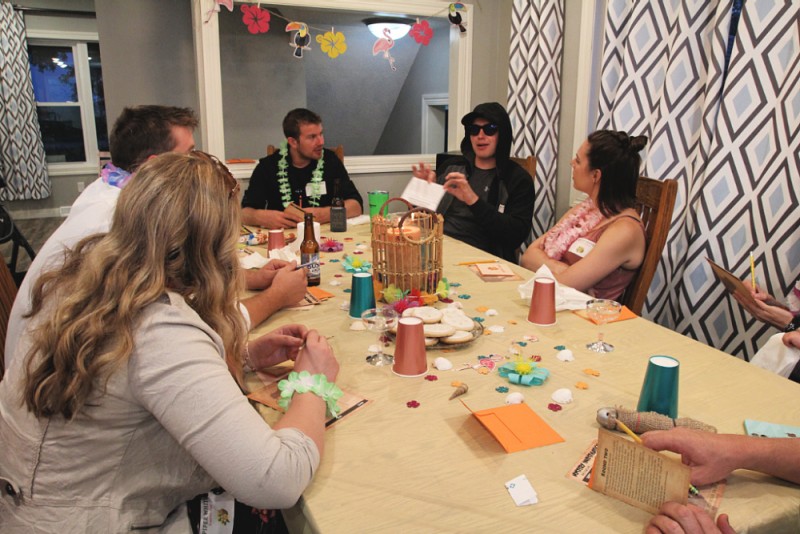 Feel free to drop any questions below and I"ll do my best to answer them without spoiling any surprises!
And be sure you visit the My Mystery Party website to learn more about all the great murder mystery party options they offer!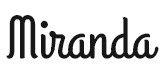 I'm a city girl turned country by my awesome husband and we have three busy boys and two darling daughters. I love spending time with my family, reading Karen Kingsbury novels, and catching up with friends while our kiddos have play dates. I'm blessed beyond measure and can't wait to see what God has in store.
Follow Miranda on Pinterest | Twitter| Blog | Instagram
This post currently has 5 responses.