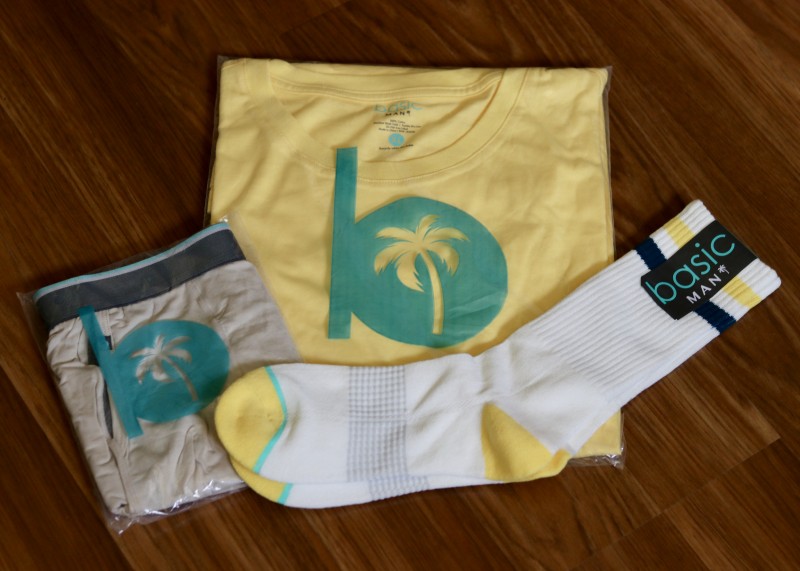 Thank you to Basic MAN for sending product each month for review in exchange for my honest opinion.
My husband has had his Basic MAN subscription for a few months now. He likes that he is getting some cool, comfortable new basics to replace his old worn out ones. I like that he is trying some new colors that I don't think I could have gotten him to wear if they wouldn't be showing up on the doorstep each month!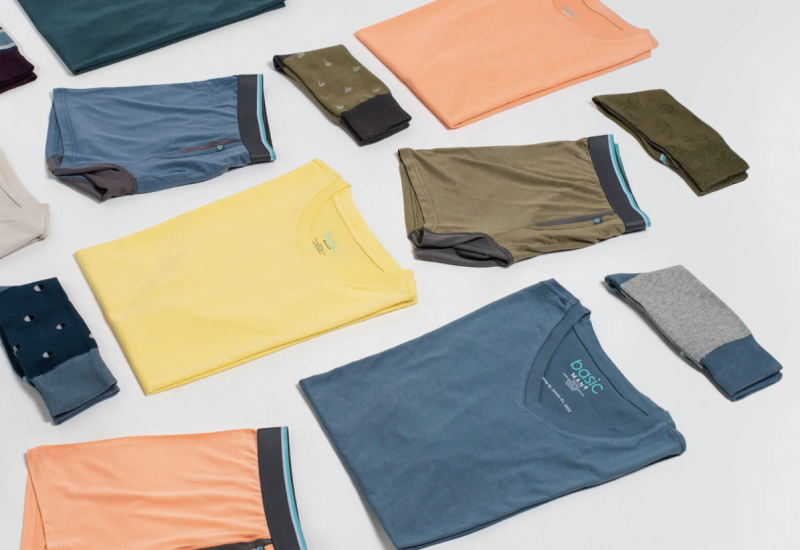 This month he received Off-White & Pale Yellow Ribbed Socks, a Pale Yellow Shirt and Stone Grey Boxer Briefs. Just as with last month's papaya (coral) color, I wasn't sure how my farmer man would feel about the pale yellow. Again, he surprised me by saying that he liked it! He has worn last month's papaya shirt a few times on its own and he's pulled off the look wonderfully!
Basic MAN shirts and boxer briefs are tag-less. The shirts have an indicator on the back of the neck that says "recycle when this fades". At that point it means it is time to recycle, use it as a dust rag to clean, or to wash your car.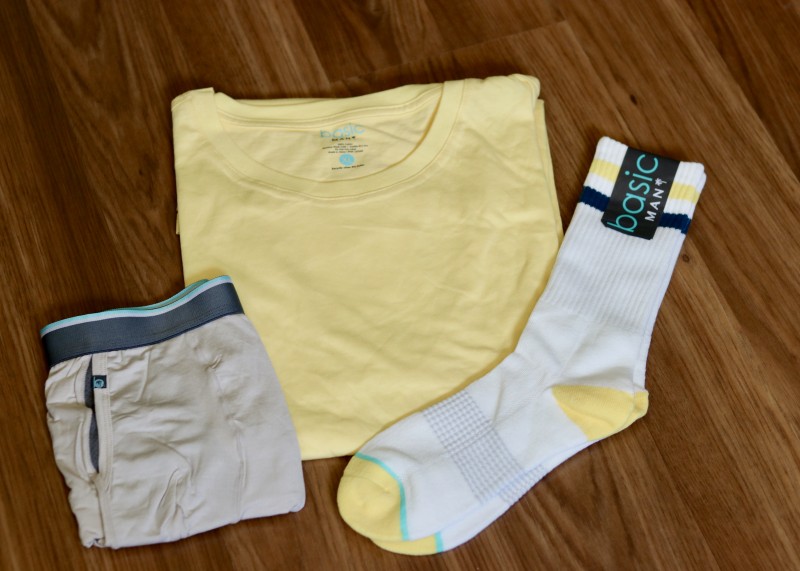 If you are on the fence about tying Basic MAN, you can feel good knowing that is there is no commitment, so you can feel free to pause or cancel at any time. For just 19.99 a month, we feel that a Basic MAN subscription is a great deal! Just pick your sizes, pick from a monthly or prepaid plan, and then sit back and wait for the package to arrive. It really is that easy!
Buy It: Head over to Basic MAN. Use code code EMILY50 to get 50% off your first month!
Connect: Don't forget to like them on Facebook and follow them on Instagram and Twitter for all the latest news and promotions.


Hi, my name is Asha. I am 31-years-old and am a nurse by profession. My husband and I have been married for over five years and together we have a sweet four-year-old daughter, a one-year-old son, and a lovable bunny named Caramel. I enjoy spending time with family, taking photographs, scrapbooking, hunting, fishing, cooking and gardening.
This post currently has 5 responses.