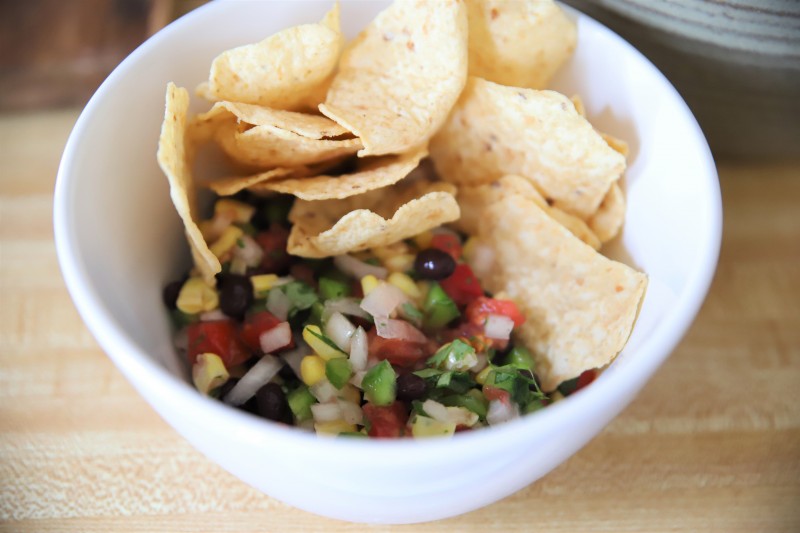 Do you grow a garden each year? We've tried a couple times in the raised beds around our deck, but we just never have much luck. My parents and grandparents always grow huge gardens though, so we end up with more produce than we know what to do with; especially tomatoes! This year I had some tomatoes that were going to go bad if they didn't get used up, so I made a fresh salsa that was a HUGE hit, even with our kids! I only had to buy a couple of ingredients, and it lasted us almost a week of daily snacking so it was definitely worth it. Then a few weeks later, I made it for our family reunion too.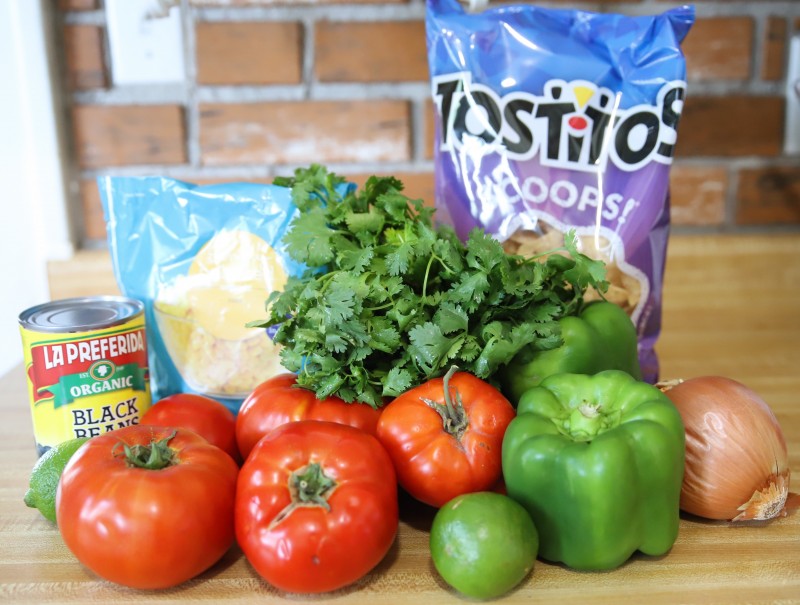 While I love salsa that's all blended and spicy, sometimes I'm looking for something a little more light and refreshing. Our kids don't love anything extra spicy, so I didn't use jalapenos in this recipe, though you definitely could add a couple. I did use one yellow onion and my kids who usually complain about the flavor in any dish didn't say one bad thing! Along with fresh veggies and cilantro, you'll want to have black beans, frozen corn, and limes or lime juice for this salsa.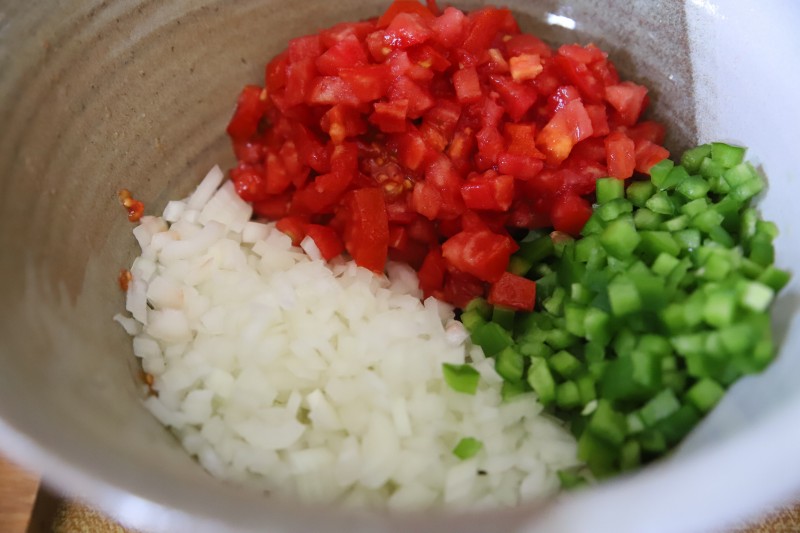 The part that takes the longest is dicing all of the vegetables. I do have a food processor but find that I end up with some pieces that are too big (especially with onions) and sometimes it just demolishes the tomatoes. So I prefer to chop everything up by hand; it even felt cathartic this time because everything was so pretty as it came together! If you have "harder" tomatoes like romas, they will probably work best for this recipe so the tomatoes hold their shape and don't get mushy. All I had was large hot house tomatoes and those worked just fine, but I tried to use ones that felt more firm.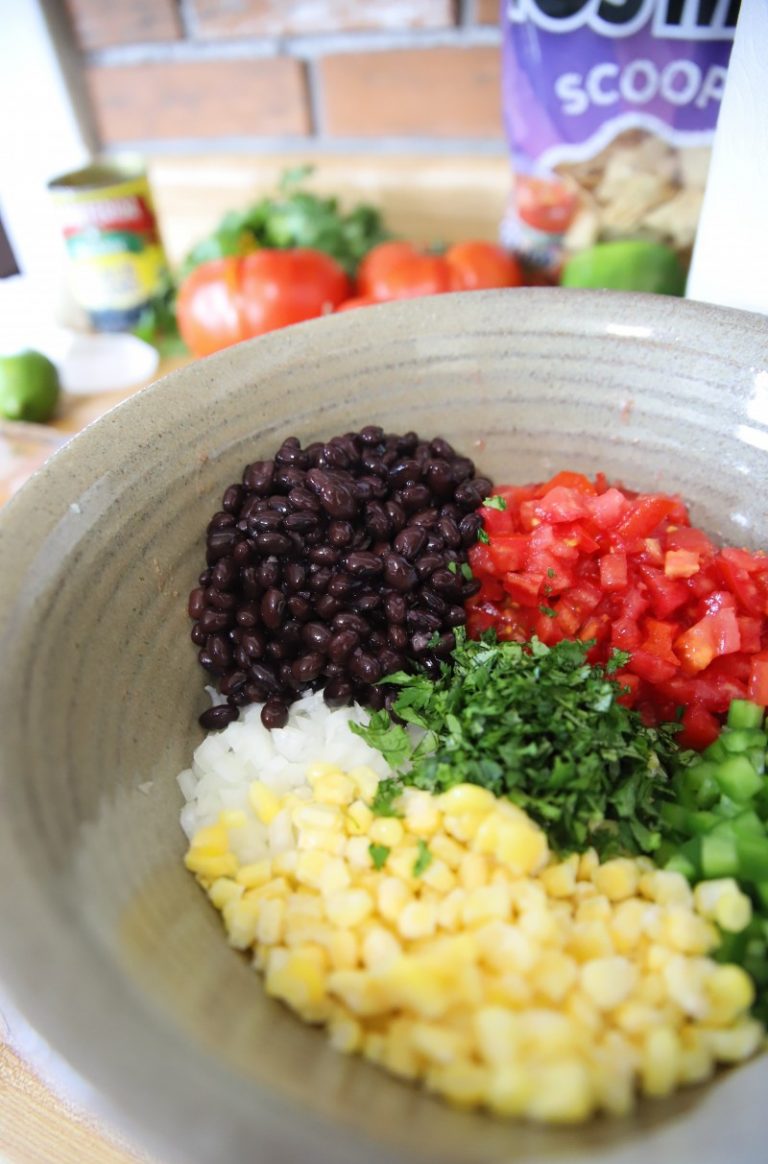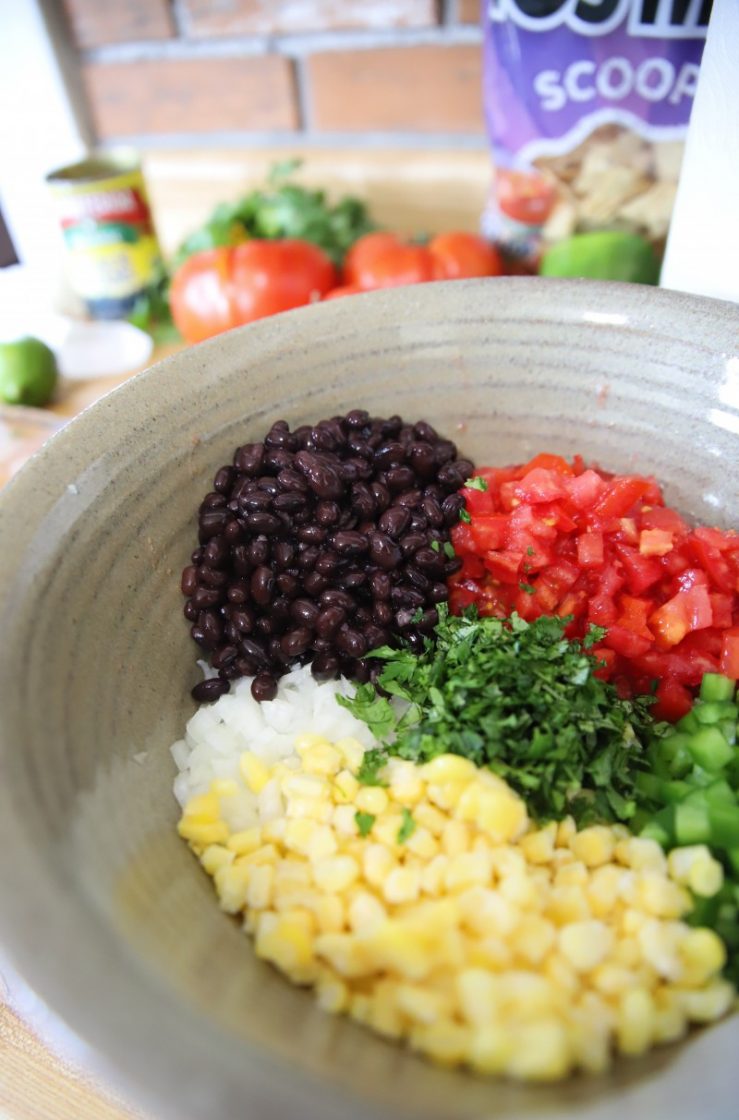 I drained and rinsed the can of black beans and used about half of them. You could use more if you're making a larger batch! I also used about two cups of frozen corn (and just let it thaw in the bowl as I added other ingredients). For separating my cilantro from the stems, I use a handy little tool where you thread the stem through the correct sized hole and pull it through; the leaves come right off! Then I used a knife to chop the cilantro up.
You'll mix all of your chopped ingredients together and then add the lime juice and salt to taste.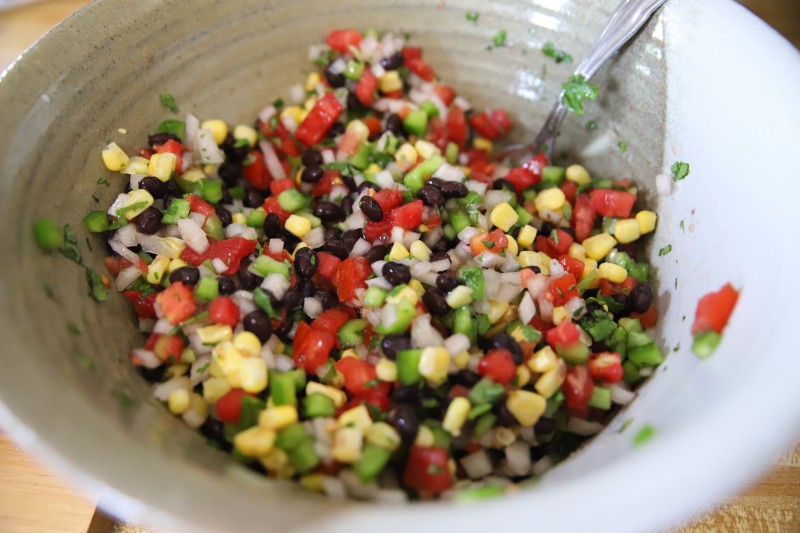 Doesn't it look tasty? You can either eat it right away (my specialty!) or leave it to marinate together for a few hours in the refrigerator; your choice! It's even better the next day once everything is incorporated together. You could also add other favorite veggies to the mix, or even different beans, spices, avocado, or spicy peppers! Here's the exact recipe I used this time:

Garden Fresh Tomato Salsa Recipe
This garden fresh tomato salsa is filled with ingredients you can find in your seasonal garden and a few other additions! It's a refreshing treat on a hot day and can be made mild or spicy.
Ingredients
4 large tomatoes, diced
1 green pepper, diced
1 yellow onion, diced
½ can of black beans, drained and rinsed
2 cups frozen corn
1 cup cilantro, stems removed and diced
Juice from 2 limes
1 tsp salt (more to taste)
Instructions
Dice the first 3 ingredients and place them in a large bowl
Drain and rinse your black beans and add ½ can to the bowl
Add 2 cups frozen corn to your bowl
Remove the stems from your cilantro and chop finely, add to bowl
Juice 2 limes and pour over mixture
Add 1 tsp salt (or more to taste)
Stir and refrigerate for 2 hours (or eat it right away!)
Have you made garden fresh tomato salsa before? I'd love to hear what ingredients you use!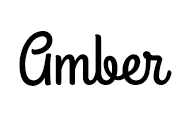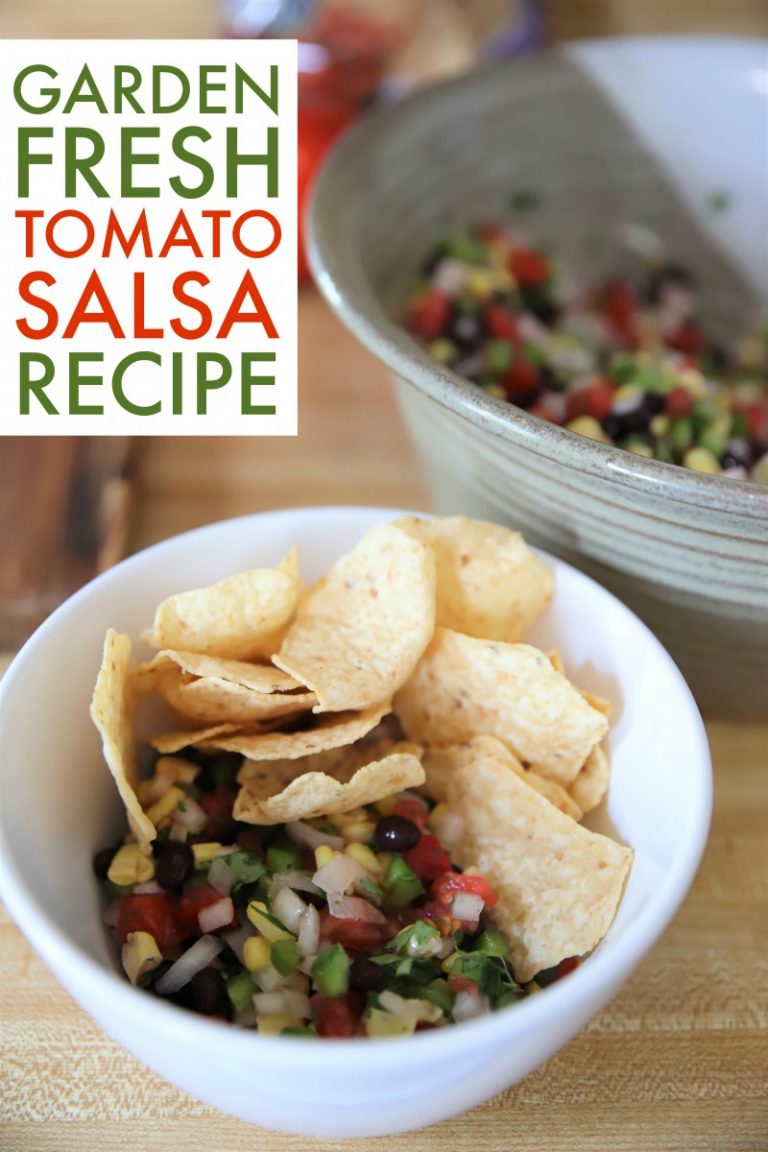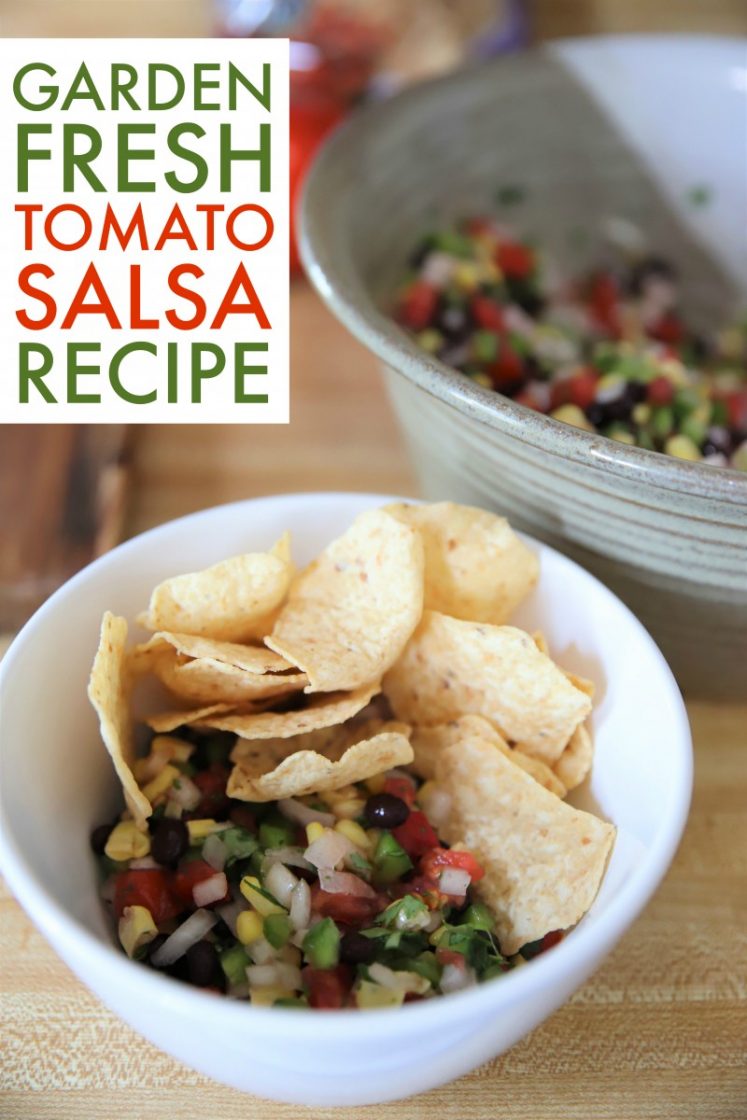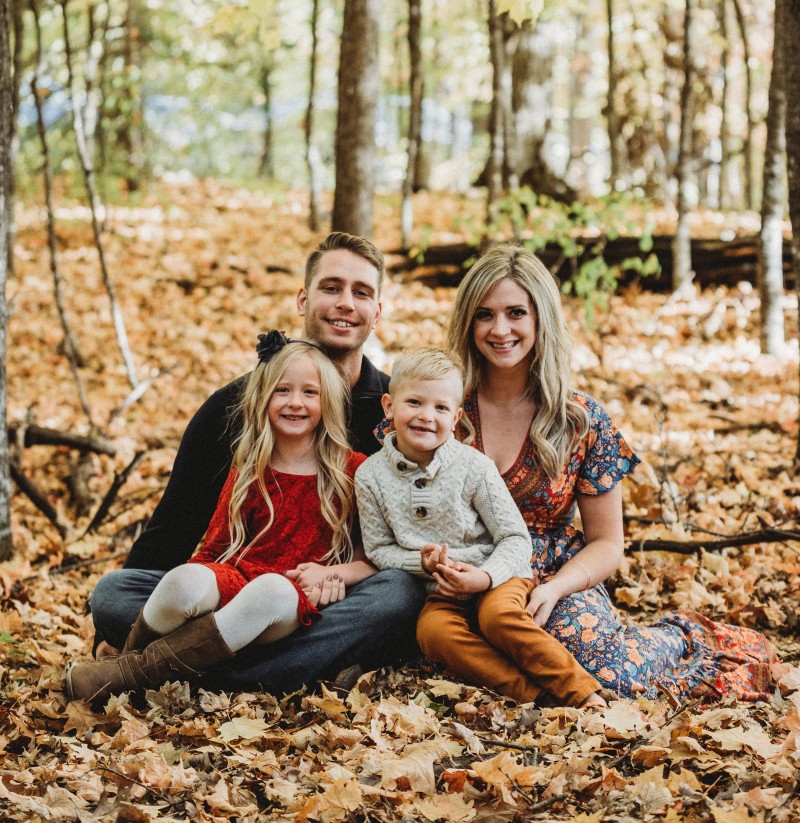 Hi there! I'm Amber, a 34 year old wife and mom of two from central Minnesota. I love to be outside with my family anywhere the weather is warm (which means I spend half the year freezing). We're a homeschooling family that loves to travel as often as possible! When I have a spare free moment, I love to read, take photos, and scrapbook. I'm interested in anything that makes life more fun; I also love socializing and sharing about my favorite products!
This post currently has 8 responses.