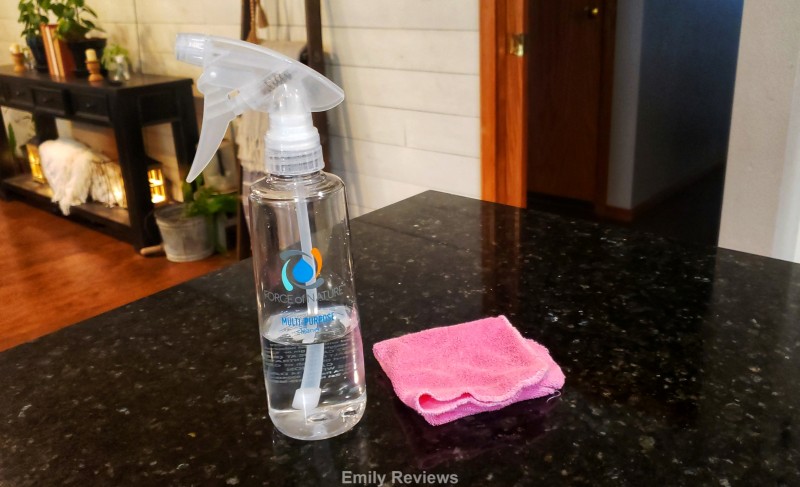 Thank you to Force Of Nature for providing me with products to facilitate my blog review. All opinions are 100% my own.
Force of Nature is registered with the EPA and, when used correctly, offers a non-toxic way of killing 99.99% of germs including Norovirus, Salmonella, MRSA, Norovirus, Staph/Listeria as well as SARS-CoV-2 (the cause of COVID-19). They do this through electrolyzed water which is salt, water, vinegar, and electricity. The electrolyzing process creates two compounds….hypochlorous acid and sodium hydroxide, which are the magical ingredients in Force of Nature products. Sounds too simple…and too good to be true? Wait until you try it.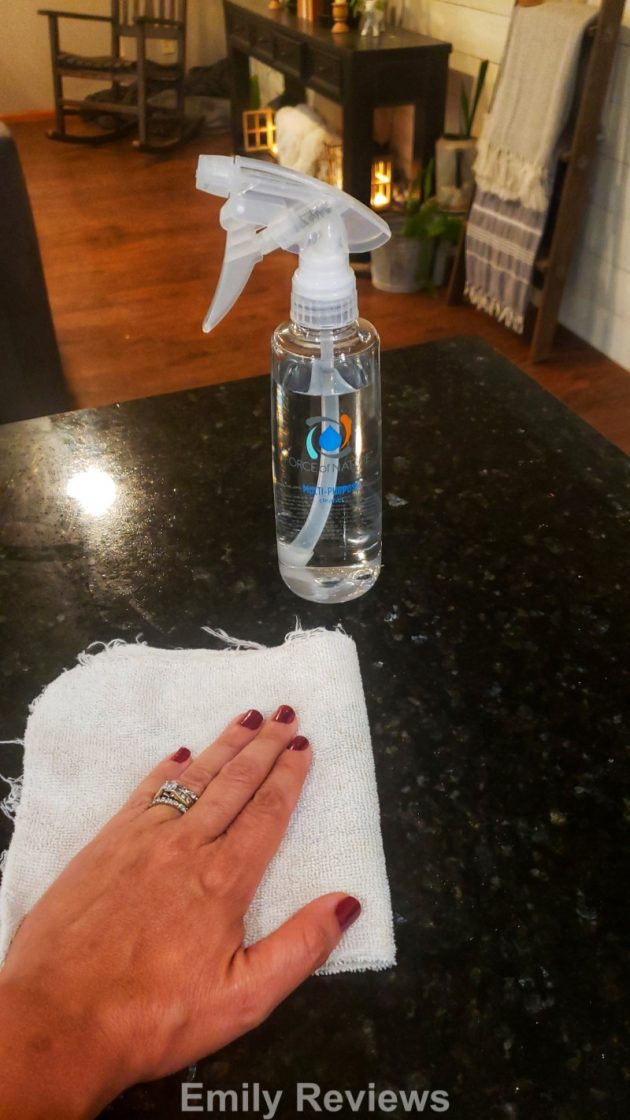 Force of Nature products are a safe alternative to most other cleaning and disinfecting products currently on the market. In fact, you may find yourself ONLY using Force of Nature products in your home since Force of Nature can be used on floors, mirrors, glass, rugs, walls, countertops, etc. As with all products, it is recommended to test your Force of Nature product in an inconspicuous spot when using it on fabric.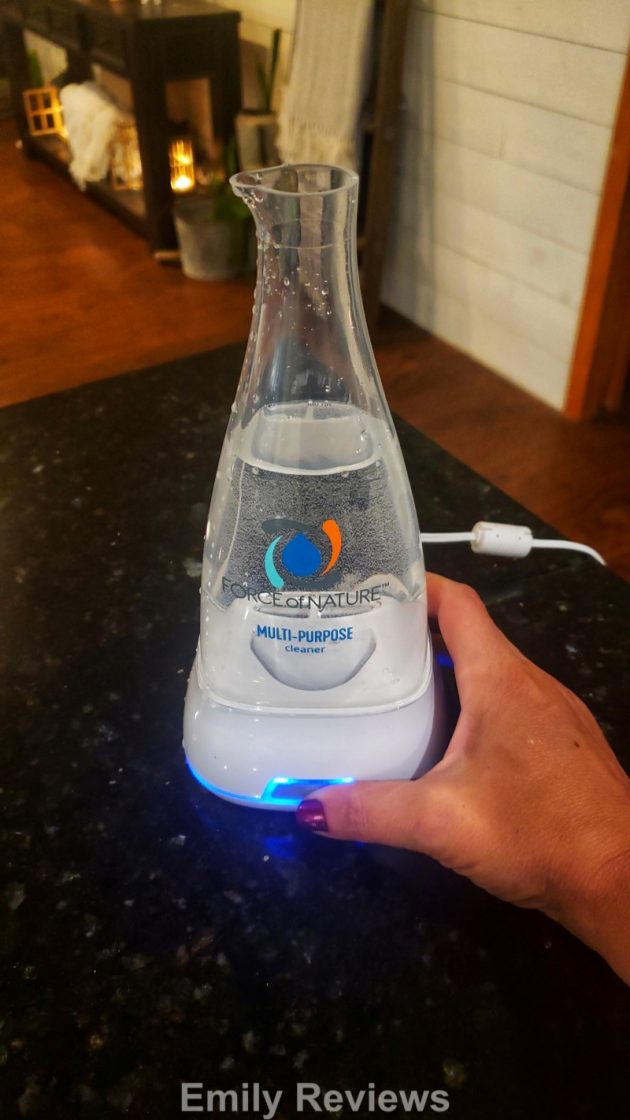 Another great feature of the Force of Nature products is the cost savings. Compared to some other cleaning and disinfecting products on the market, Force of Nature could save you up to 80%.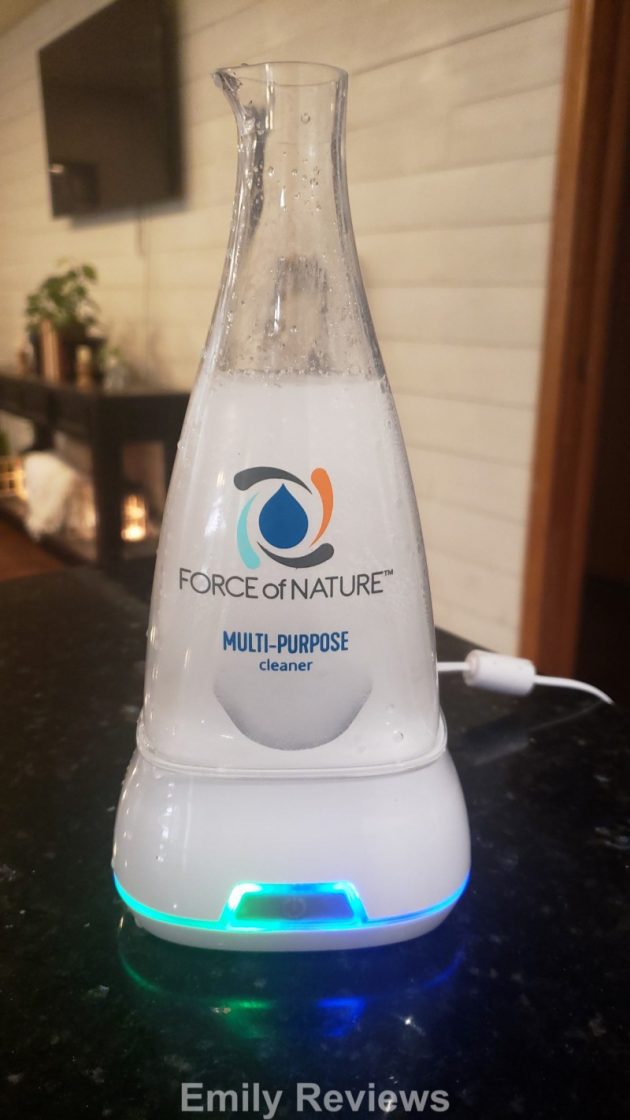 …and did I mention that Force of Nature products are fragrance-free so if you happen to be sensitive to fragrances, not to worry. They've got you covered.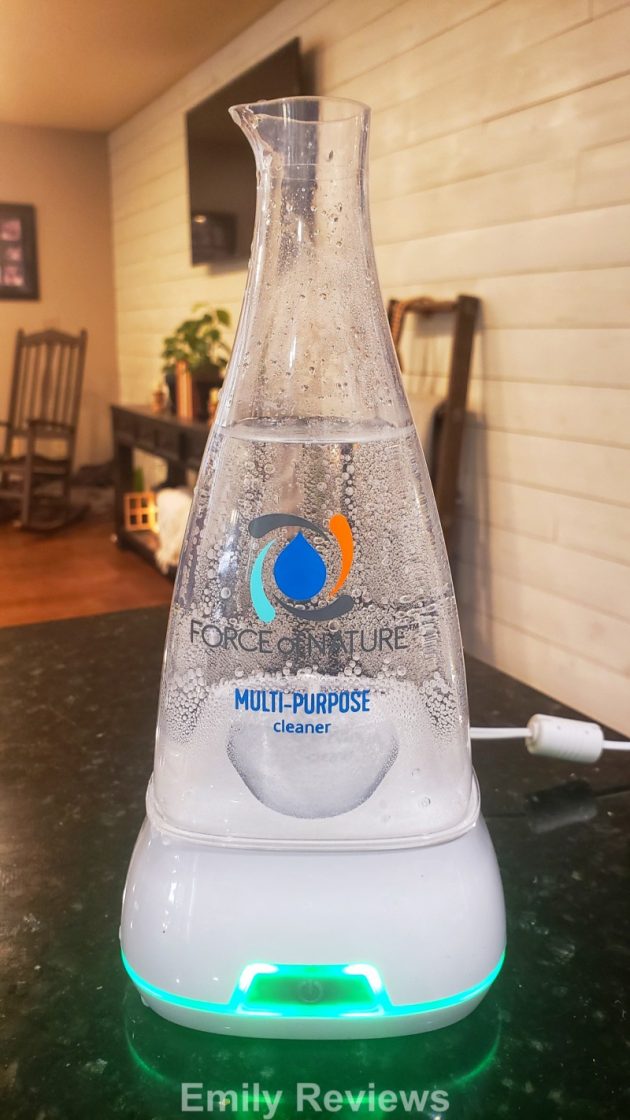 Because I was new to Force of Nature, their Starter Kit was perfect for our family. This kit included everything I needed to get converted. There were enough activator capsules to create 5 bottles of cleaner (the reusable bottle provided for you in the Starter Kit holds 12 ounces). The Starter Kit also includes the electrolyzer appliance, power cord, user manual, and Quick Start Guide.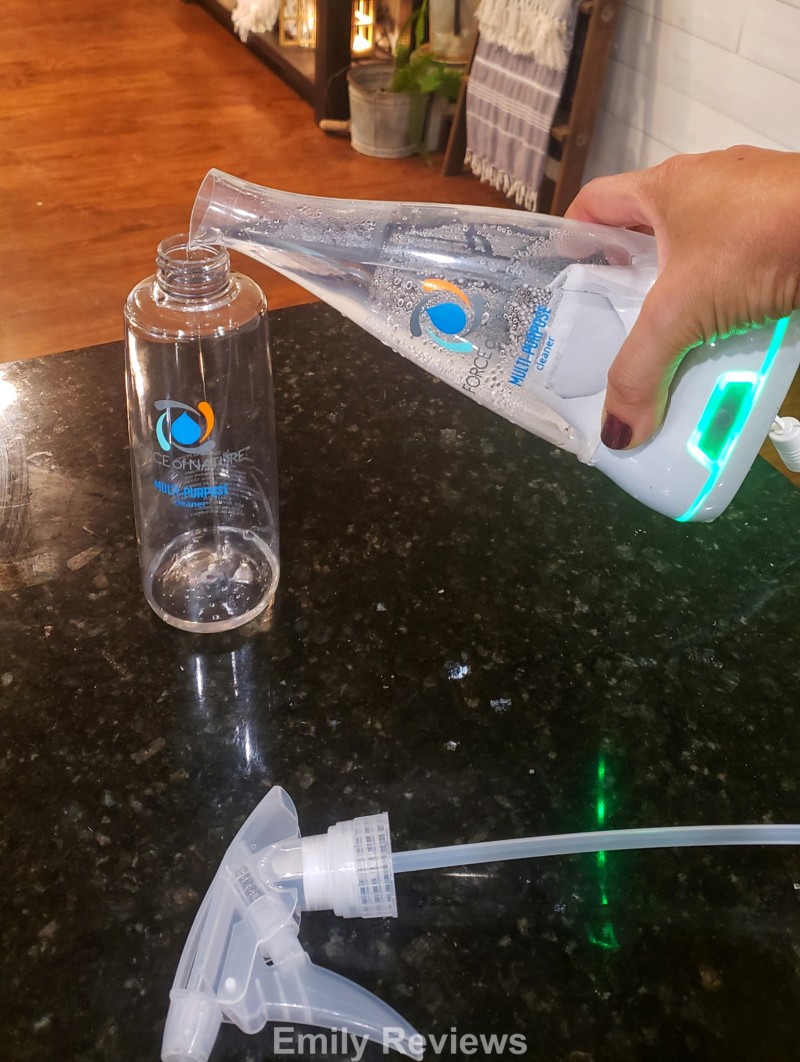 Our home has granite countertops so we were thrilled to learn that Force of Nature is safe on granite. It is also safe around pets, small children, and those of us who have allergies to some of the ingredients used in other cleaning and disinfecting products. You can use it on your beauty tools (cleaning brushes and sponges), add it to your diffuser, mist it into the air as a freshener, remove mold and mildew, wash your hands, and so many other uses.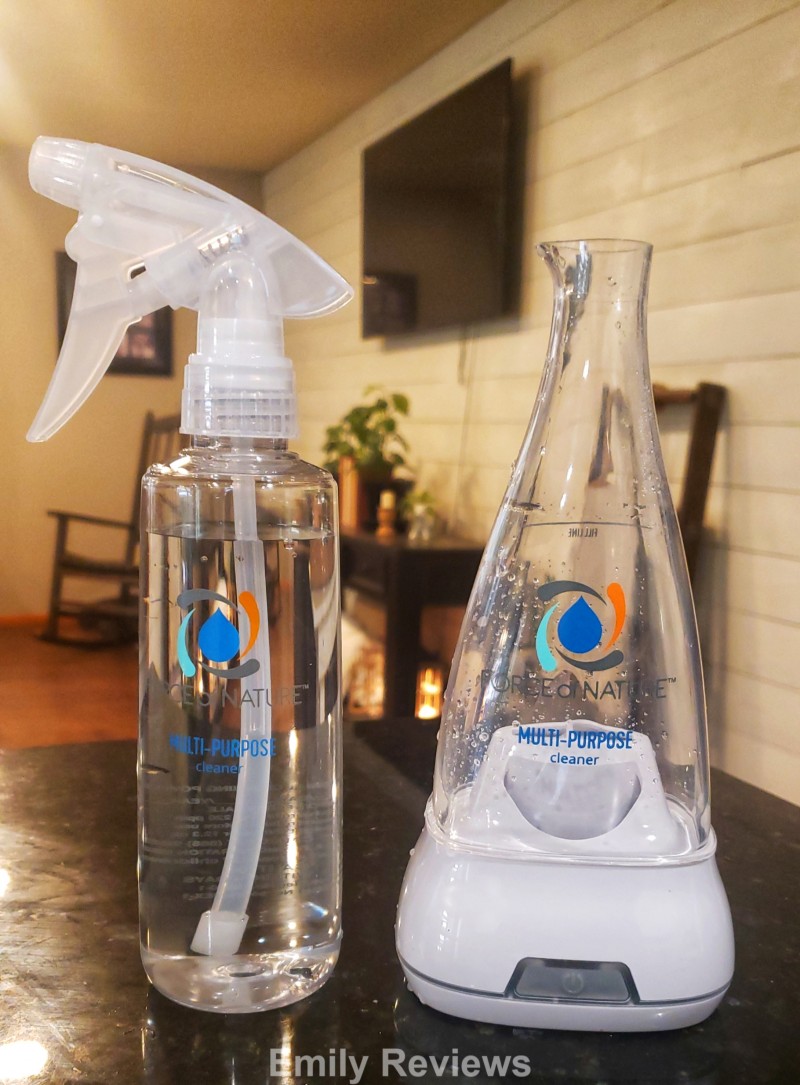 Each time you create a 12-ounce bottle of cleaner/disinfector, you should use it within 2 weeks in order to benefit from the full power. After 2 weeks, the strength does become diluted. You will know when it is time to replace your product when the light in the base of the bottle is red.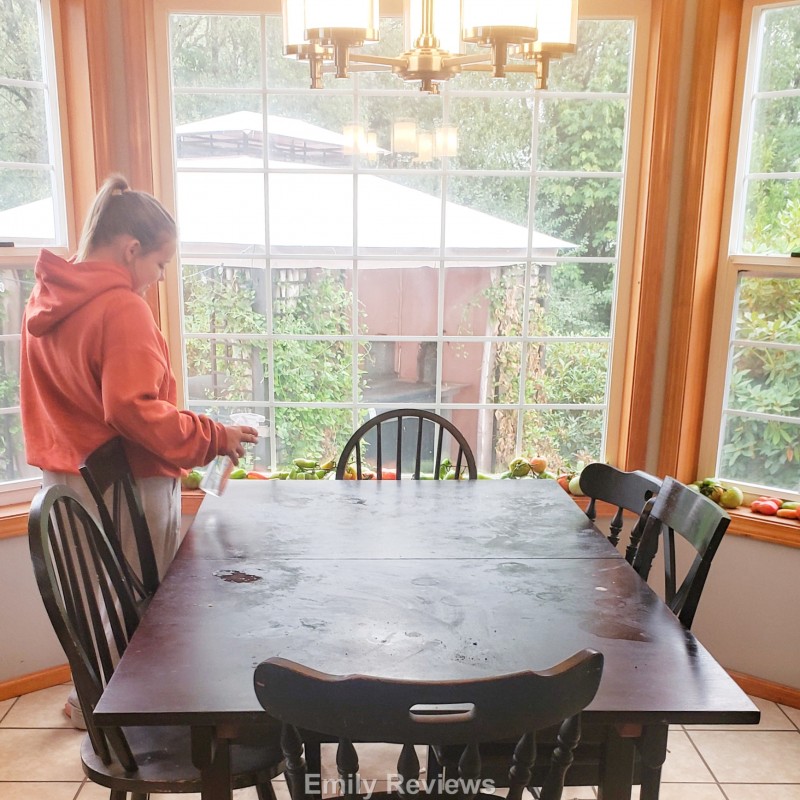 Buy It: Please visit the Force of Nature website to see the great selection of products they offer and convenient shopping locations.
Connect: Don't forget to follow Force of Nature on Facebook, Pinterest, and Instagram for the latest product announcements and special offers.


Hello, my name is Laurie. I have been married to my husband for 14 years. We have two young daughters, ages 11 and 13 years old. My family and I live in Oregon so that means we are just minutes from the beach, mountains, and desert.  We love it here and try to spend as much time outdoors playing as we can. When we aren't outside playing, I enjoy reading, gardening, refinishing furniture, and other crafts.
This post currently has 5 responses.