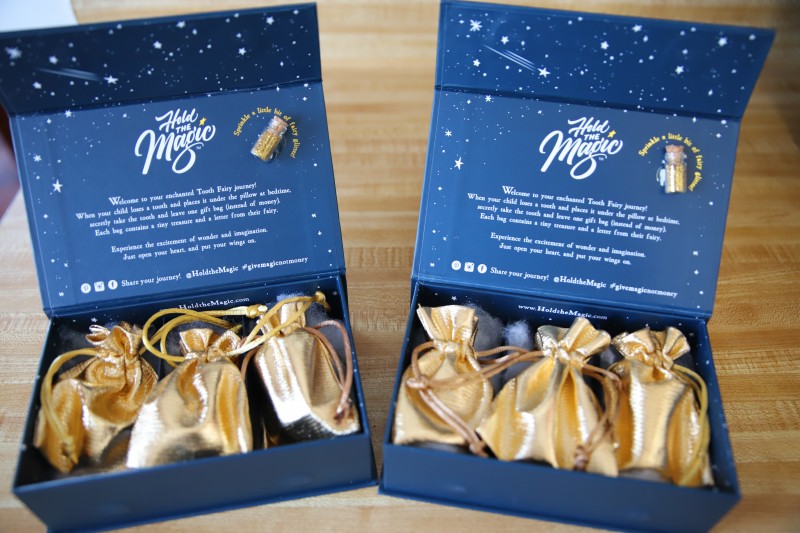 Thanks to Hold the Magic for sending me these adorable kits! As always, all opinions are my own.
This year both of our kids lost their first teeth! Our daughter is seven and has been waiting (impatiently) the past couple years to lose one like all of her friends. She didn't actually get her first tooth until she was 13 months old, so I knew hers would probably fall out late; and indeed, she's almost halfway through her seventh year and has lost just one! Our son is five and actually had to have his two front teeth pulled after some trauma to them, but he was fine with it because he knew it would mean a tooth fairy visit. Their joy and excitement for the tooth fairy coming brought back the magic from my own childhood, and I was so happy to take on the role!
While our kids do like money, they like gifts even more. I saw something on Pinterest awhile back where you make a tiny door and attach it to your baseboard for the tooth fairy to come through, but I never got around to actually doing that. When I heard about Hold the Magic and their Tooth Fairy Gift Sets, I knew that it would be even more fun than the little door and that our kids would be delighted to get tiny gifts from the tooth fairy!
Each kit comes with gifts for three tooth fairy visits as well as fairy dust to sprinkle lightly (if glitter is your thing!). The gifts vary by set, and we got the Fairy Starter Set for our son since he probably won't start naturally losing teeth for a little while longer. Each of the three gifts comes in a tiny gold gift bag and includes a fairy-sized note with a positive life lesson. The Starter Set has a "Bigger" (aka magnifying glass) to save for each subsequent tooth loss.
The second gift that comes with the Fairy Starter Set is a tiny plush bear, a mug, and a toothbrush. I cannot believe the detail on these little products and they are beyond adorable! So for each tooth lost, you leave a gift in exchange for the tooth so kids have something to open up the next morning rather than just receiving money.
The final gift in this set is my favorite; a wooden toolbox with tiny metal tools that actually move! These little gifts inspire wonder and imagination, and they can be played with long after the tooth fairy visits and drops them off.
For our daughter who loves all things girly, I went with the Fairy Princess Set. Just like the Starter Set, it comes with three little gold bags, "fairy dust", and three gifts with small letters in gold envelopes.
The first gift in this set is a miniature vanity tray with tiny bottles made of beads. I should have placed this set next to a quarter so you can see how small it truly is; it's absolutely adorable and exactly what size you'd imagine for a fairy!
The second gift is a tiny sewing box with an opening drawer that contains thread and a tiny measuring tape! I am just blown away by the details in these gifts; I can guarantee our daughter will be delighted by them because she enjoys anything small. They'll also make the perfect addition to a doll or Barbie house!
The final gift in the Fairy Princess Set is a porcelain tea set with a removable lid and two small cups! Just reading the words "I dream of a pet seahorse who I ride to the mermaid ball with a saddle made of gold. We dance in a waterfall" from the tiny note even sparks the magic in ME as an adult, and I know our daughter is going to be so excited when she opens each gift and reads the fairy's letter.
I love that these kits are so magical and the idea of giving a gift each time the tooth fairy comes (rather than money) is definitely one that I can get behind. They have so many kit options, so be sure to check them out and let me know which one your kids would like best in the comments!
Buy it: Hold the Magic
Win: One lucky reader will take home a Hold the Magic Kit of their choice + an adorable tooth plushie! This is a US giveaway ending 11/30. Enter using the form below, and good luck!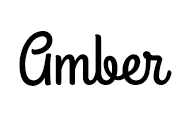 This post currently has 6 responses.