Emily Reviews writers were sent products in exchange for including items in our gift guide. There are affiliate links in this post. All opinions are our own.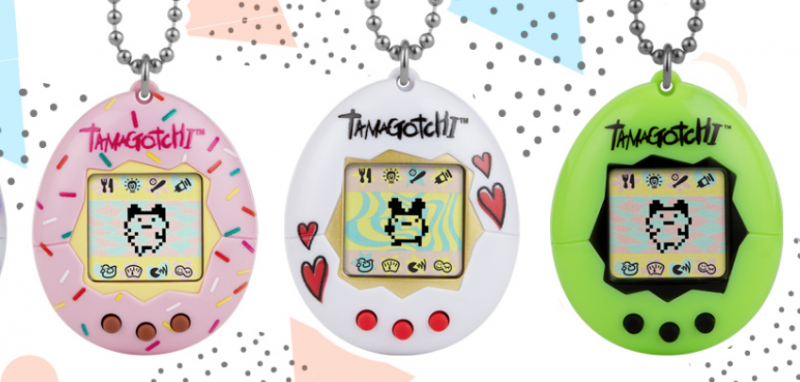 Get ready to have a blast from the past and introduce your kids to their very own Tamagotchi Game!  Available in the original pets as well as a variety of other designs, Tamagotchi characters keep you busy!  Kids get to decide what they should do next as they care for their new friend: travel, feed, play, and more; the land of the handheld digital pet lives on!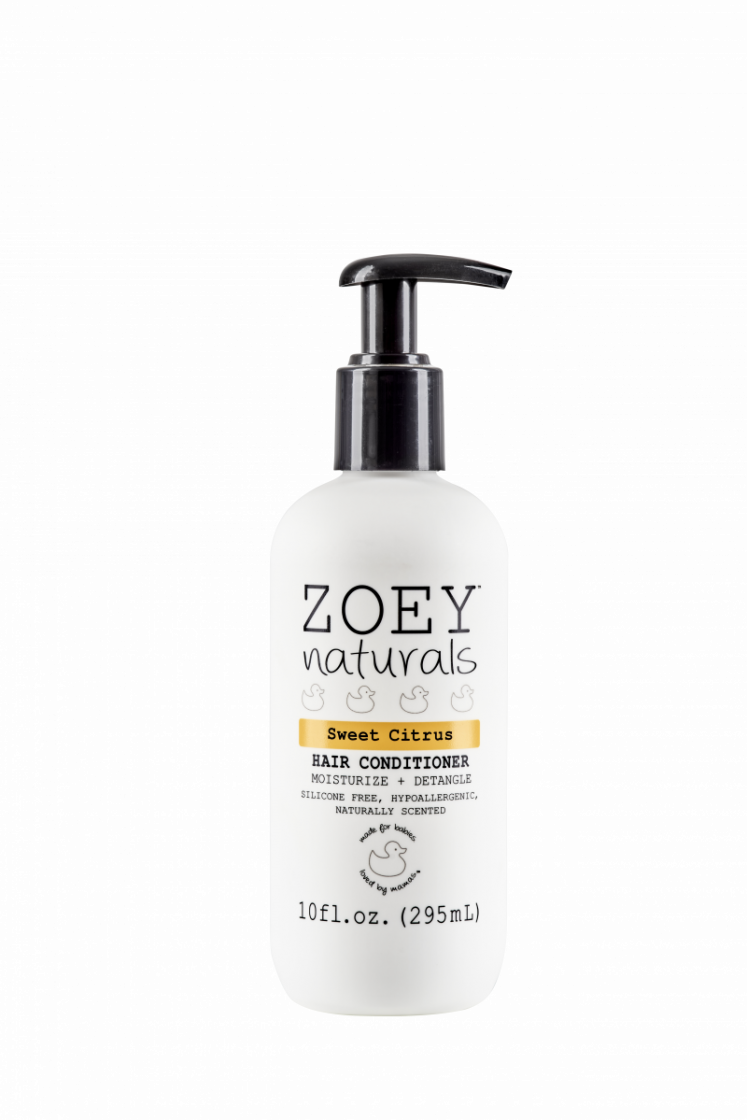 Zoey Naturals now offers hair conditioner and detangler for kids! The detangler is sulfate, paraben and phthalate free, and it is hypoallergenic! The conditioner is silicone free and hypoallergenic as well. They're made cruelty free and vegan. These haircare products are a practical gift that will make kids feel special, having their own personal care items that you'll feel good about using on them. The detangler sells for $10 and the conditioner for $14.
Buy it: Zoey-Naturals.com.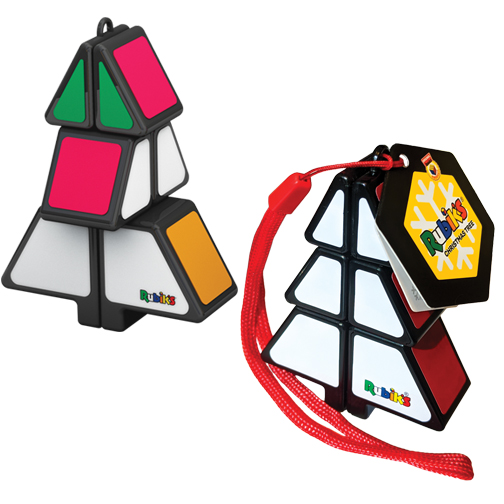 Winning Moves Games has a great assortment of Rubik's puzzles. They have the classic Rubik's cubes as well as several fun new designs. A Rubiks Christmas Tree is the perfect puzzle for anyone approximately 6 years of age and older. Use your problem-solving abilities to not only complete the puzzle but to create a colorful ornament that can be added to your holiday decorations. The Rubik's Christmas Tree is a fun and festive puzzle. To learn more about Winning Moves Games, read Laurie's full review.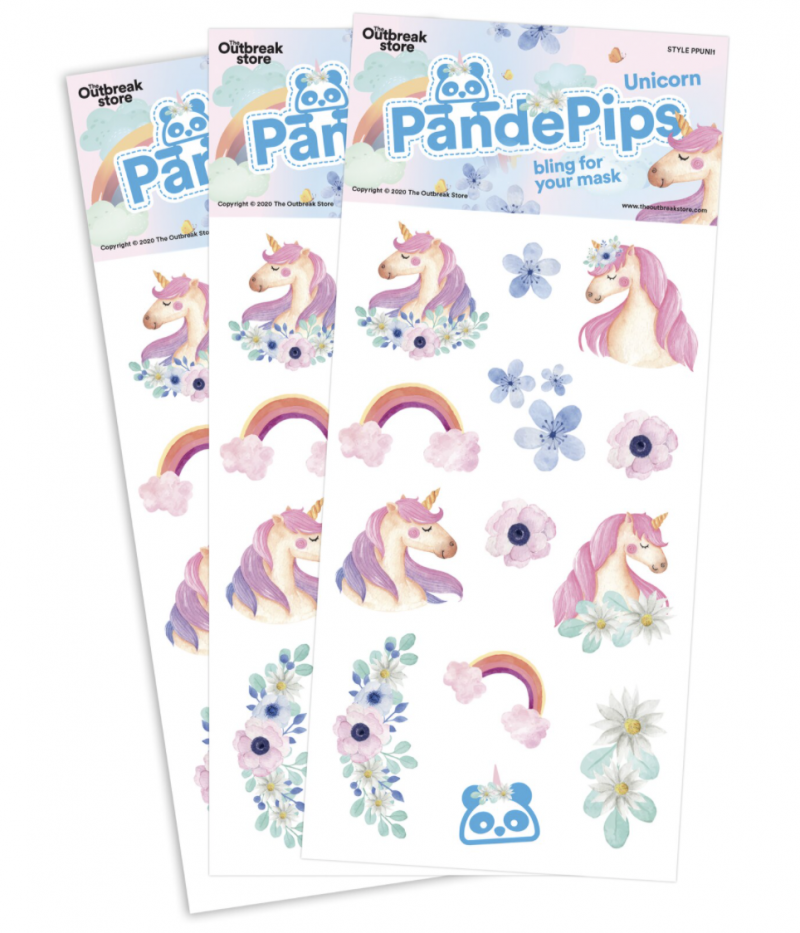 Pande Pips from The Outbreak Store are a fun way to let kids customize their mask. They are reusable and let kids show off their personality. They are made to stick to N95s, KN95s, Loop Masks and other types of face coverings and clothing. The Outbreak Store also carries Mask Keepers: decorated lanyard straps that allow kids to keep their mask around their neck to prevent them from losing, dropping, or placing their mask on a dirty surface when they need a mask break. Lots of fun design choices are available for both the Pande Pips and Mask Keepers.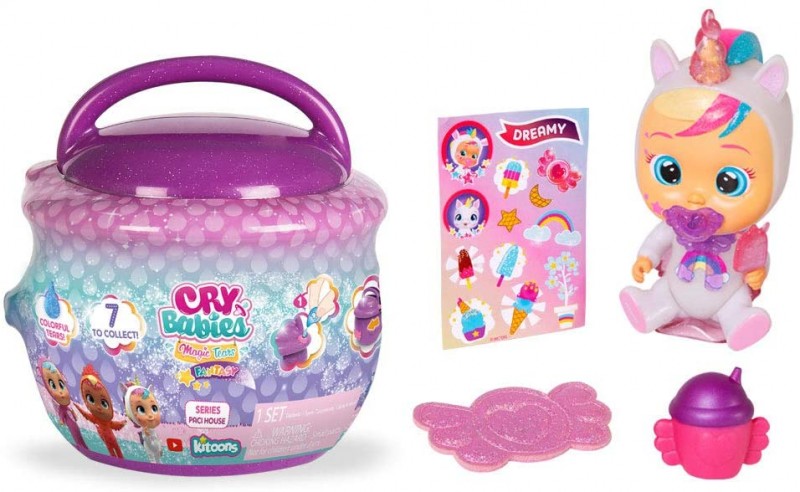 Cry Babies Magic Tears Paci Houses are an adorable stocking stuffer for kids, with seven dolls to collect! As you magically open the paci house with water, you'll unveil an adorable baby doll with eight hidden accessories. Use the included baby bottle to feed water to your Cry Baby Magic Tears Doll, squeeze their belly, and watch them magically crying colorful tears!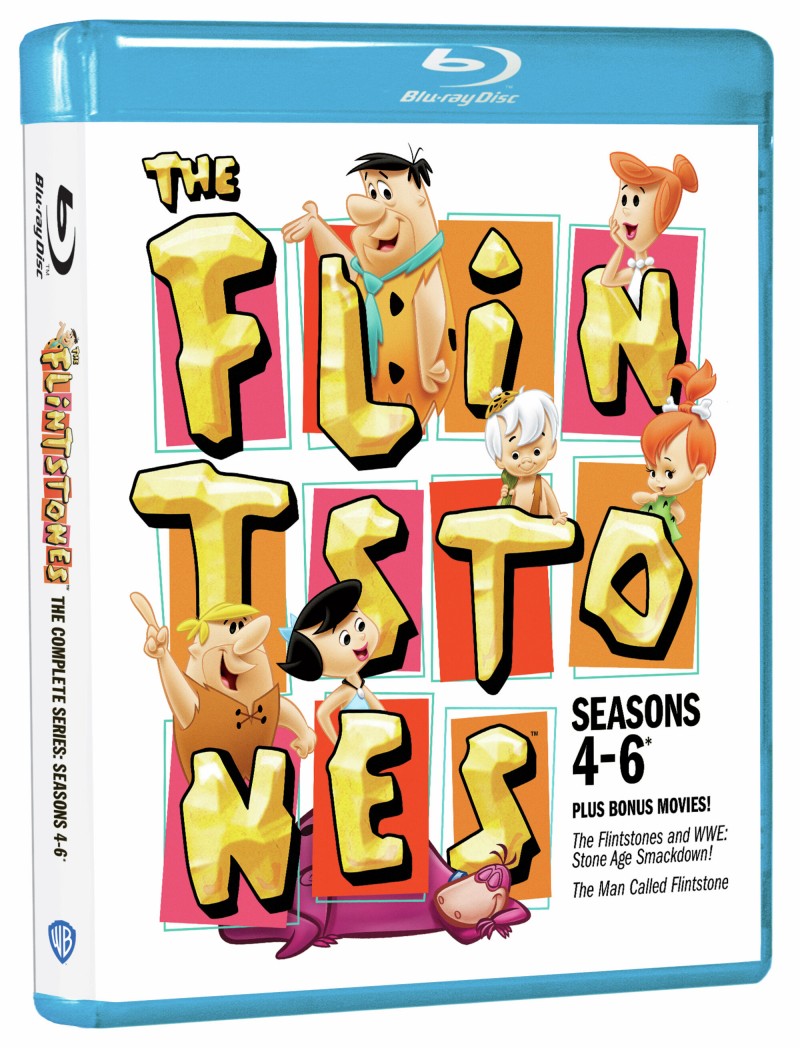 Get ready to enjoy a Yabba-dabba-doo! Christmas with the help of the classic Flintstones!  The Complete Series featuring all six episodes has recently been released on Blu-Ray and is ready to be welcomed into your home.  Featuring boulder sized fun for the entire family, all ages will crack up at the misadventures the Flintstones and Rubbles face each day.  Fred and Barney constantly find themselves between a rock and a hard place but don't worry, it all works out.  Throughout all 166 episodes plus bonus content lets you enjoy Fred, Wilma, Barney, and Betty as well as their pets and children as they live their lives in Bedrock.  It's a classic you will need to add to your collection!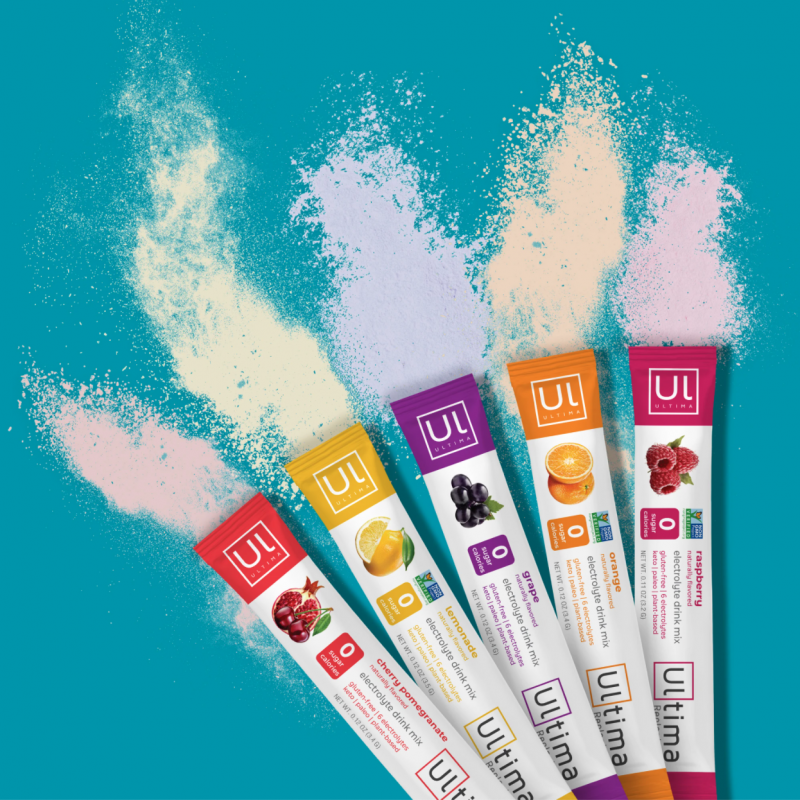 Ultima Replenisher's Electrolyte Hydration Powder provides effective hydration with a powerful combination of electrolytes and trace minerals. Electrolyte Hydration Powder is free of sugar, calories, and carbs. It is made with real fruit flavor extracts and sweetened only with organic Stevia leaf.  Electrolyte Hydration Powder is currently available in eight delicious flavors. The Ultima Replenisher Electrolyte Hydration Powder Trial Sample pack includes six flavor stickpacks. The Trial Sample pack would make a fun stocking stuffer along with a new water bottle. Ultima Replenisher is Vegan, Non-GMO, Gluten-Free, Peanut-Free, Soy-Free, Caffeine-Free, Keto-Friendly, and Paleo-Friendly.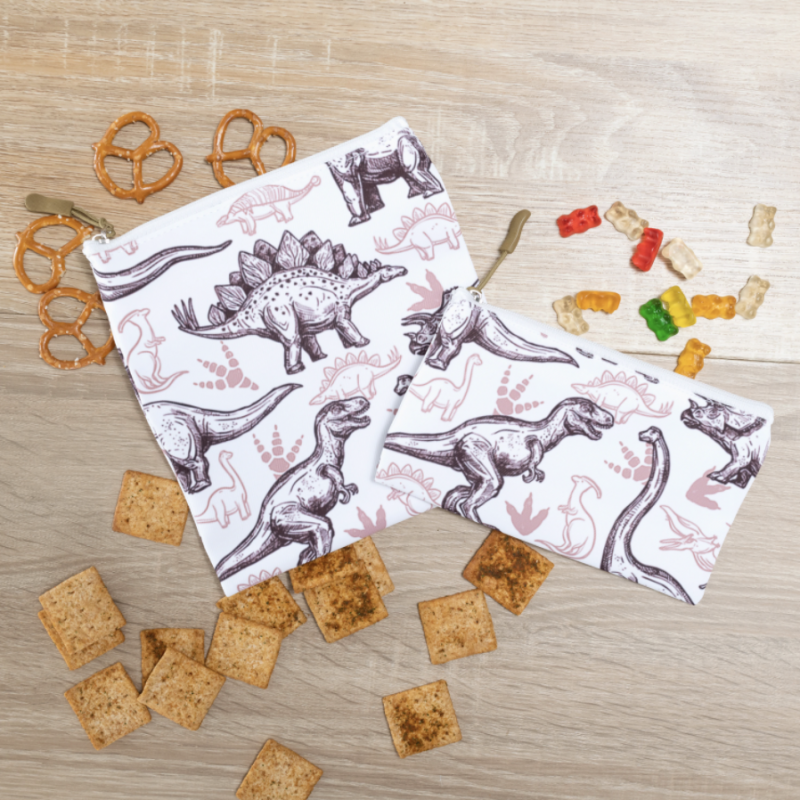 Joey Pouch are cotton eco friendly reusable sandwich bags that are washable and dishwasher safe. Joey Pouch are also BPA free with EVA food grade interior lining and 100% natural cotton exterior. Can be used in a variety of ways: a wet wipe pouch, pencil bag, snack organizer, small travel bag, wipes case for diaper bag, or pacifier case. Usable as freezable snack bags allowing cold snacks to stay cool and fresh. Sandwich bag measures 7 inches x 7 inches and the snack bag is 7 inches x 4 inches. Available in three fun designs.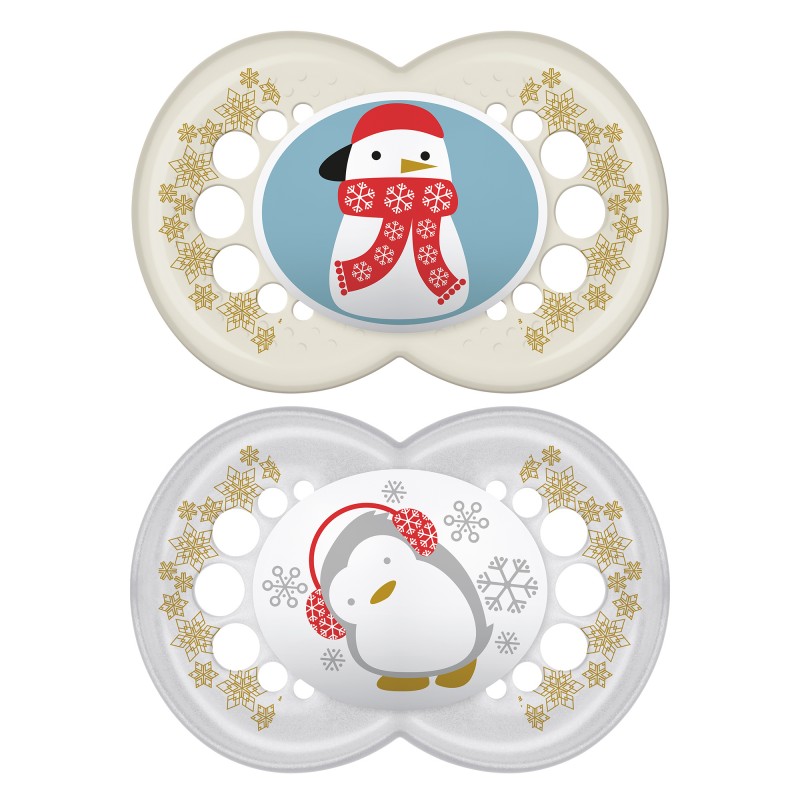 MAM's Winter Pacifiers make for an ideal stocking stuffer for baby this holiday season. Designed to keep infants calm and promote proper oral development, MAM pacifiers have a SkinSoft nipple that is easily accepted by babies and a shield that allows for maximum breathability for baby's sensitive skin. This pack includes 2 BPA/BPS Free 6+ months pacifiers with an orthodontic nipple to promote proper oral development. Includes sterilizing storage case.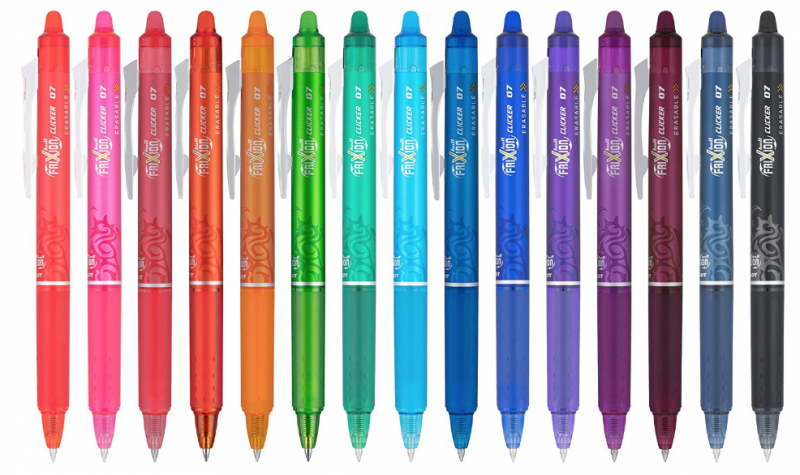 Kids love color so brighten their day and their Christmas stocking with the help of Pilot's FriXion Ball Clickers!   It'll be easy for them to express their creative side with this 15 pack of vibrant pens.  Not only is this America's #1 selling erasable pen brand, thanks to FriXion's unique, thermo-sensitive ink formula; anyone will be able to write smoothly, erase cleanly, and create brilliantly!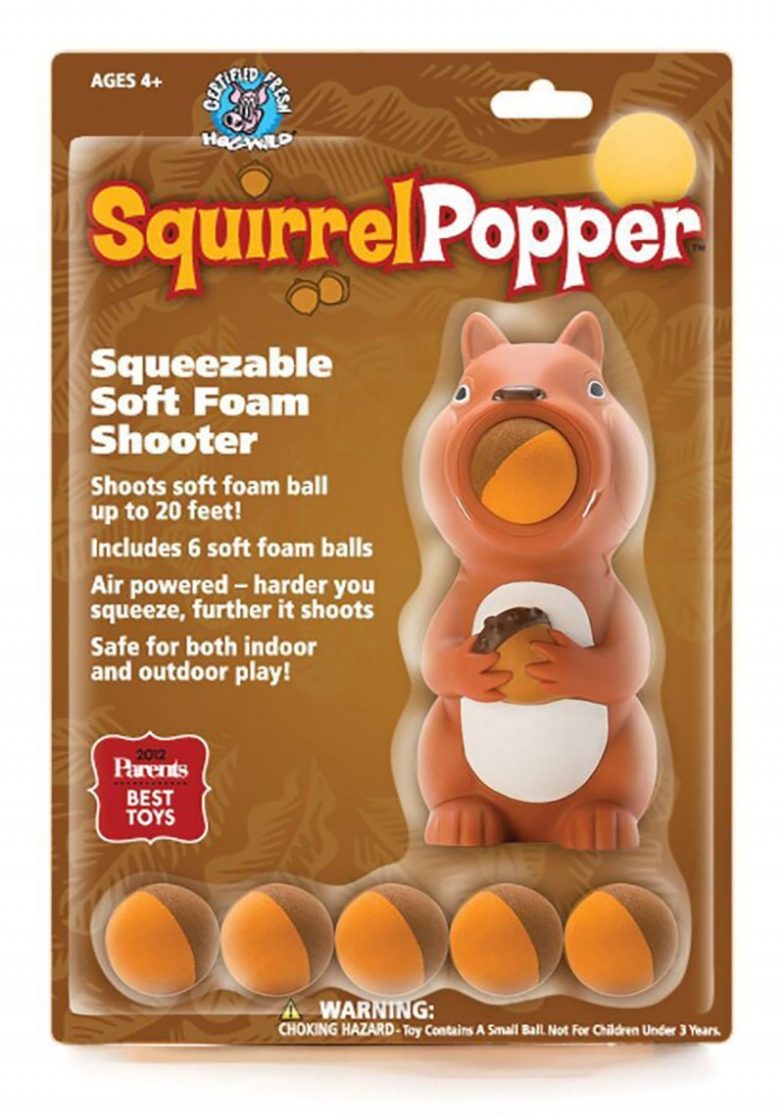 Fun.com specializes in all things…FUN. They have apparel, accessories, home decor, toys, collectibles, and more. What is more fun than a Squirrel Popper? The Squirrel Popper shoots soft foam balls from its mouth, up to 20 feet away! It is air-powered, meaning the harder you squeeze, the further the ball will travel. The Squirrel Popper comes with six soft foam balls. In addition to the Squirrel, Fun.com has an Avacado Popper, Narwhal Popper, and Bass Popper. To learn more about Fun.com, read Laurie's full review.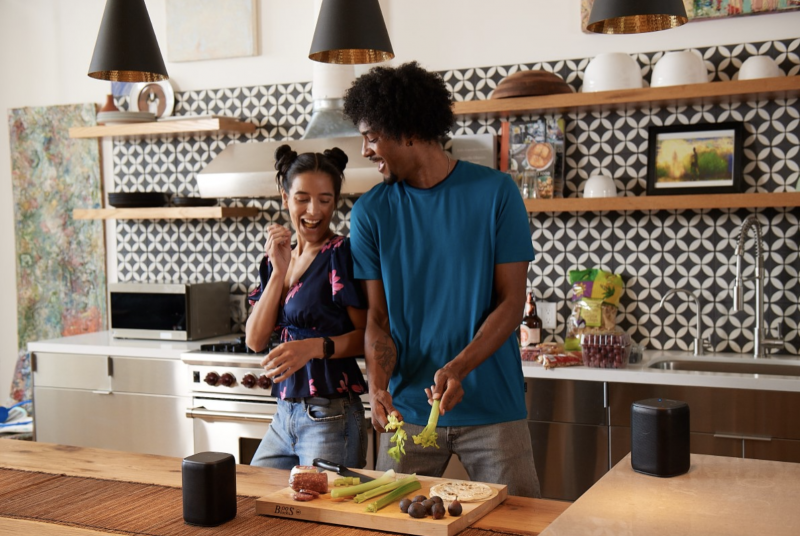 Hi there! I am Emily Evert, the owner of Emily Reviews. I am 28 and live in a small town in Michigan with my boyfriend Ryan and our two pugs. I have a large family and I adore my nieces and nephews. I love reading memoirs, and learning about child development and psychology. I love watching The Game of Thrones, Teen Mom, Sister Wives and Veep. I like listening to Jason Isbell, John Prine, and other alt-country or Americana music. I created Emily Reviews as a creative outlet to share my life and the products that I love with others.
This post currently has 9 responses.