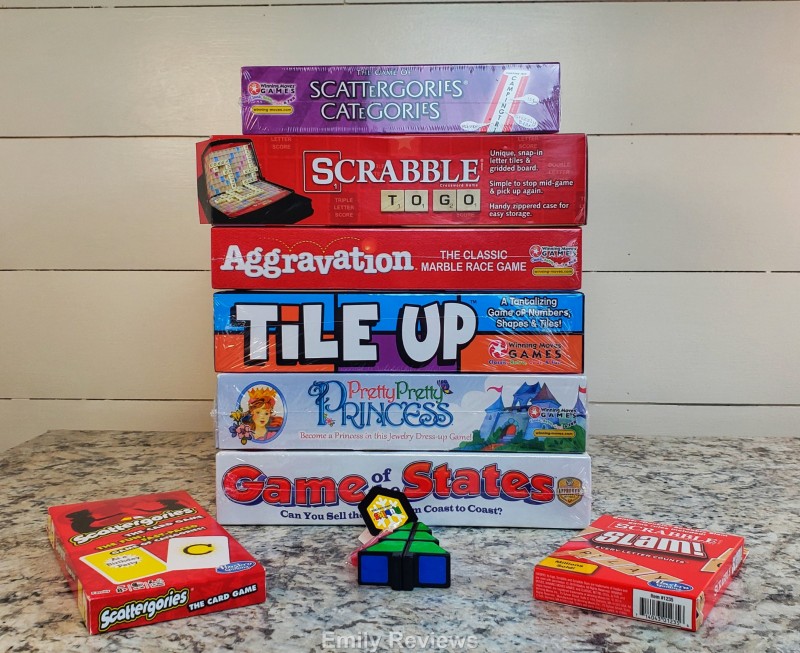 Thank you to Winning Moves Games for providing me with products to facilitate my blog review. All opinions are 100% my own.
Winning Moves Games has toys and games that will entertain all ages. Whether you enjoy a lively card game with friends and family, a game that stretches your vocabulary, a toy that will challenge your individual problem-solving (and possibly your patience), or just something to take your mind off the many stresses we are all experiencing in our daily lives, Winning Moves Games will likely have something for you.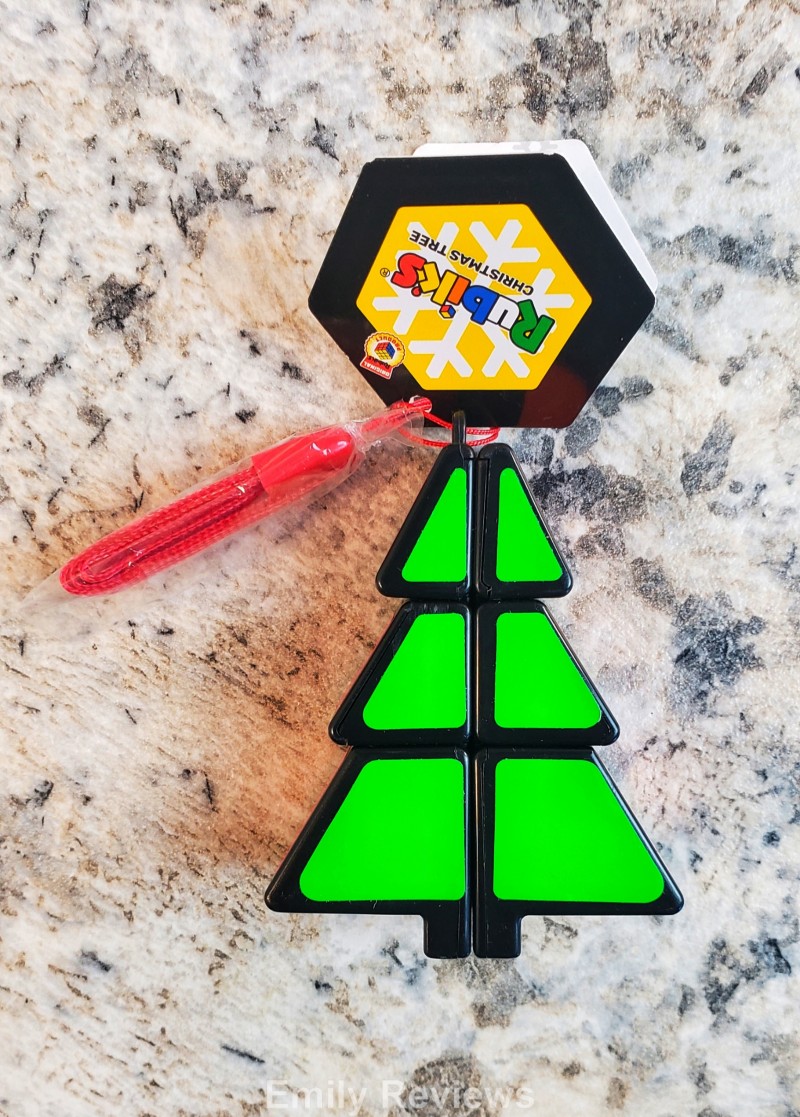 A Rubik's Christmas Tree is the perfect puzzle for anyone approximately 6 years of age and older. Use your problem-solving abilities to not only complete the puzzle but to create a colorful ornament that can be added to your holiday decorations. The Rubik's Christmas Tree is a fun and festive puzzle.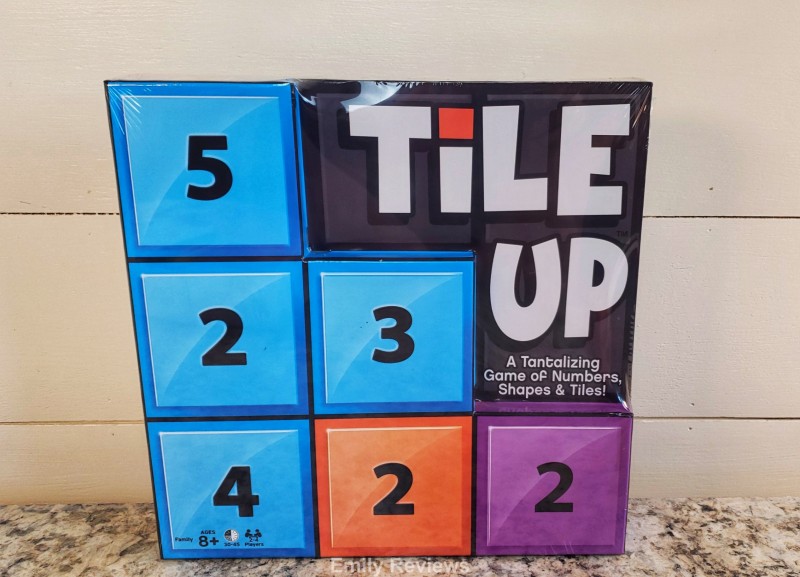 Tile Up is another strategy game but this game is played with others (2 to 4 players) and is geared to ages 8 and above. Players need to create shapes out of their tiles that match goal cards, to score points. It's not quite as easy as it sounds though. You can only place tiles on different colored tiles and the top tile has a lower number than the tile it is placed on top of. When the four corners of the gameboard have been covered with tiles, the player with the most points, wins!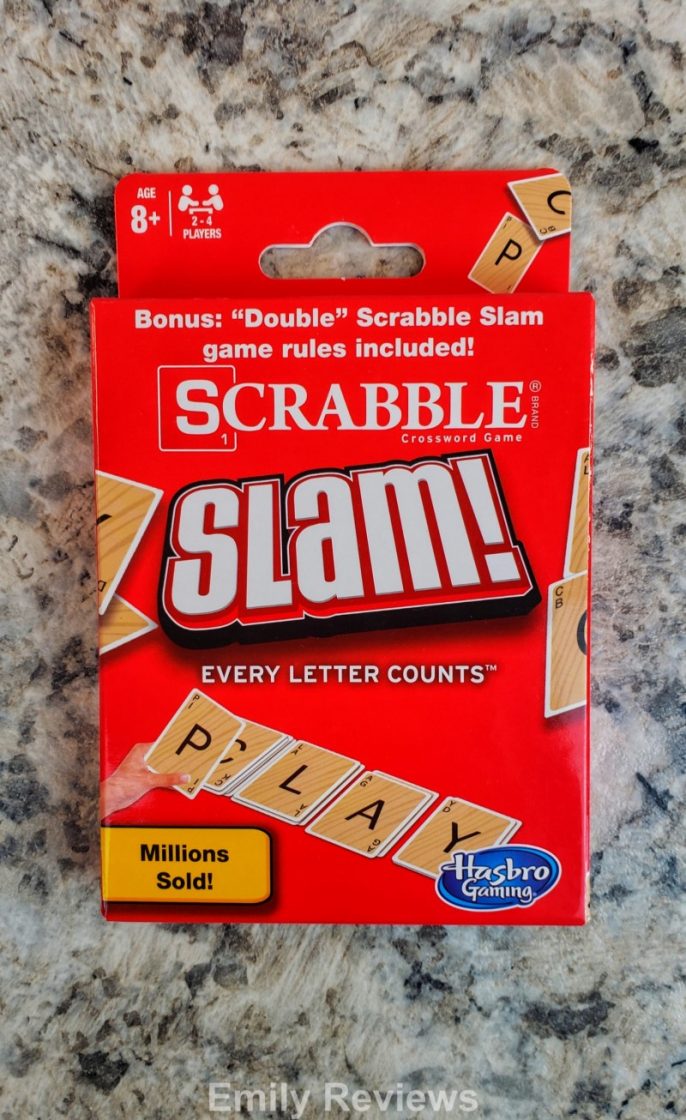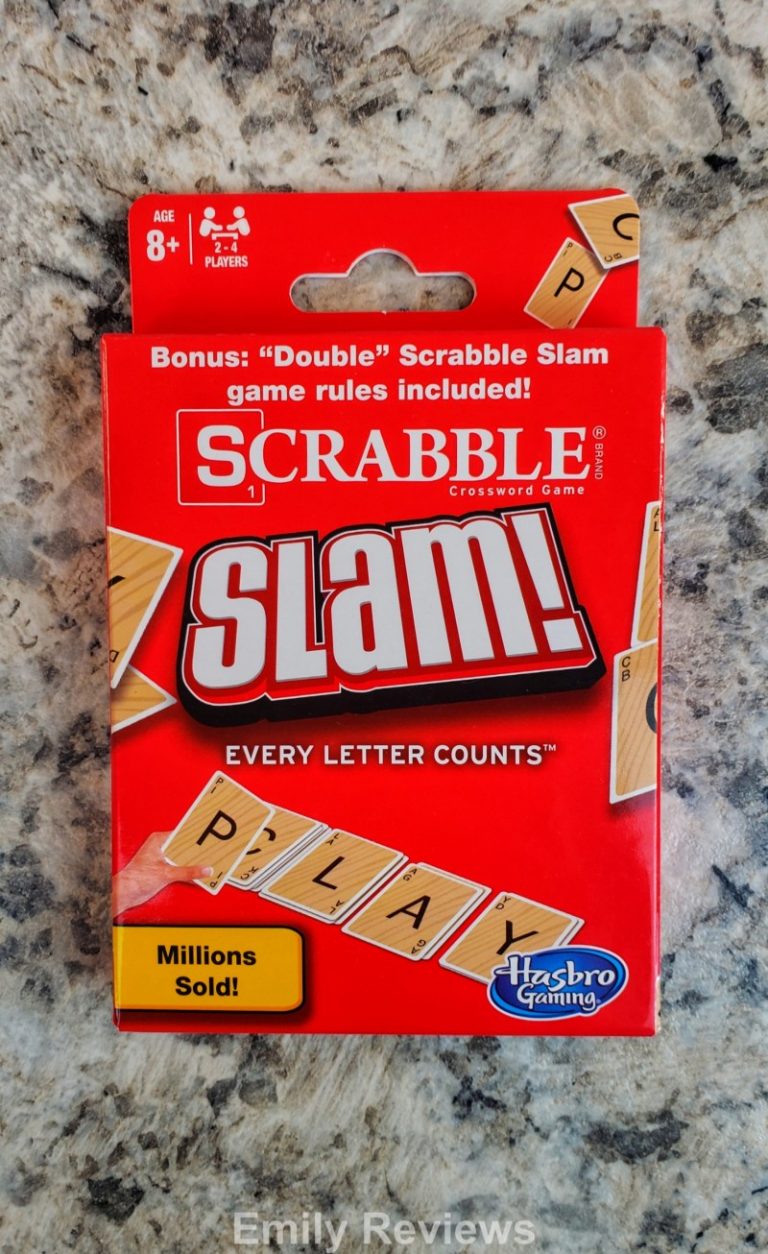 Scrabble Slam is a fast-paced game for 2 to 4 players ages 8 and above. Change the words one letter at a time. For example, you can start with any 4-letter word on the table like "CAKE" and yell out "Ready, Set, Slam!" Using one card at a time, players can change the word. Cake becomes bake and then bake can become bike, and so on. The first player to use all of their cards wins! In addition to being fun, Scrabble Slam is also a fun teaching game to play with early-readers.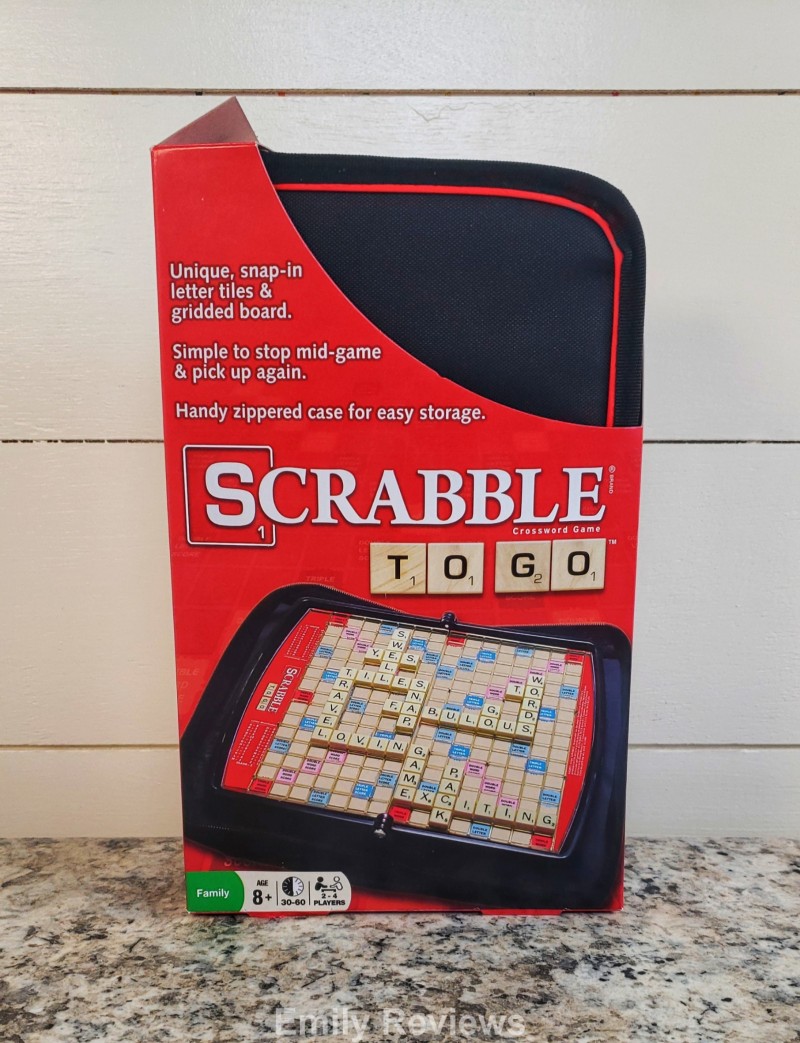 Scrabble To Go has all the same fun as the traditional game but in an improved portable style. With Scrabble To Go, the tiles snap in place on the board and it comes with a secure carrying-case. Now you can take fun with you where ever you go. In the middle of a game when you need to leave? Not a problem with Scrabble To Go! Want to play while you are driving or flying? Not a problem with Scrabble To Go!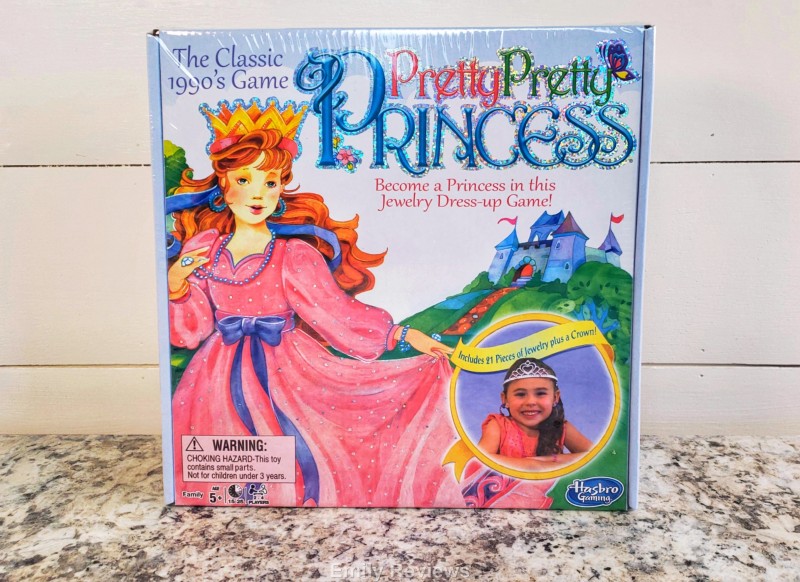 Pretty, Pretty Princess allows your aspiring royalty to play dress-up without the hassle of finding jewelry. That's right…the jewelry (earrings, necklace, bracelets, and crown) are conveniently provided for you. This is a perfect game for your princesses who are ages 5 and up, and promises to keep 2 to 4 players happily entertained while they try to collect the much-coveted crown.
Scattergories Categories is a fun twist to the classic Scattergories game. Tired of the old Scattergories challenges? Scattergories Categories includes 125 cards containing 250 new word challenges! Two to four players ages 12 and up will enjoy the exciting new twists!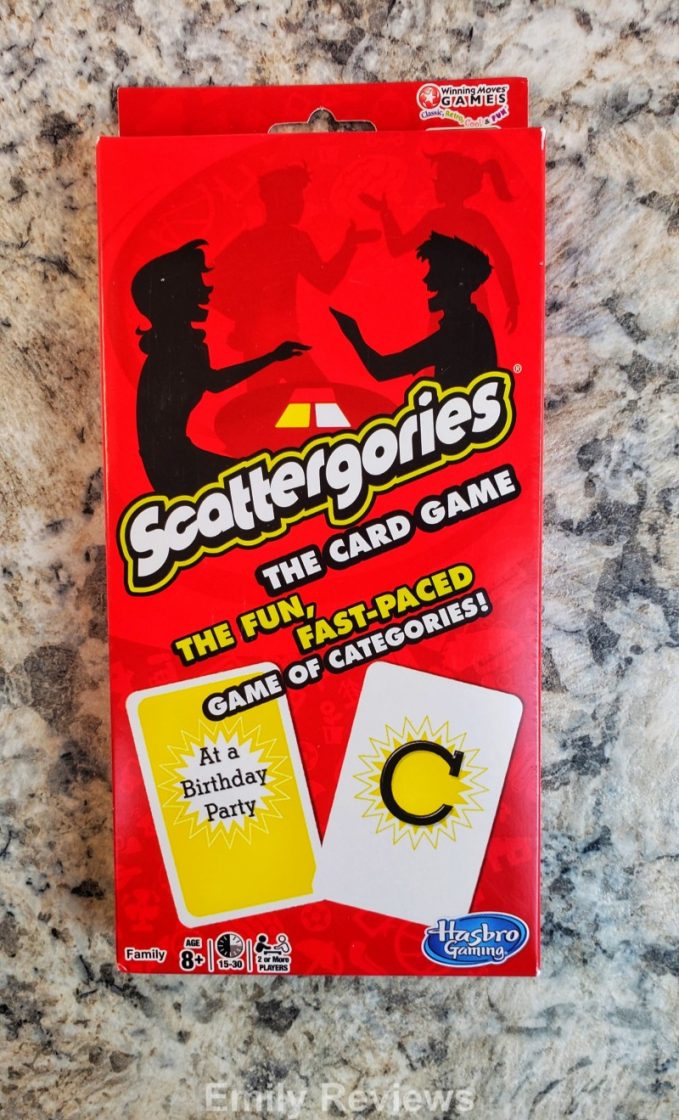 Scattergories  The Card Game is the portable version of Scattergories so you can take the fun on the road with you. This set includes two decks of categories and letters. From this, an endless number of combinations can be made. Scattergories The Card Game is suitable for ages 8 and above and two or more players.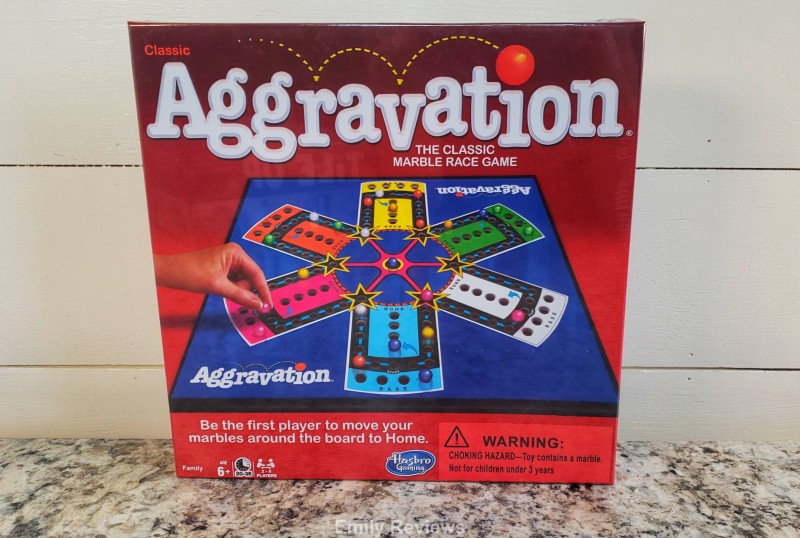 Classic Aggravation has two to six players who are 6 years of age and older, racing around the board.  Players can take shortcuts to zip ahead or try the super shortcut to shoot across the board. The player to get all of their marbles home first, wins!
Game of The States is fun and educational.  Two to four players who are 8 years old and above, get to learn about the United States while "traveling" from one state to another buying and selling their wares. Along the way, they may learn many valuable STEM facts while being entertained.
As you can see, Winning Moves Games has games and toys that will entertain all ages.
Buy It: Please visit the Winning Moves Games website to see the great selection of products they offer and convenient shopping locations.
Connect: Don't forget to follow Winning Moves Games on Facebook, Twitter, and Instagram for the latest product announcements and special offers.


Hello, my name is Laurie. My family and I live near the Oregon coast. When we aren't at work, in school, or on the volleyball court, we enjoy traveling, cheering for our favorite sports teams, playing outdoors, and checking off items on our bucket list. We are lucky in that both sets of our parents, as well as our siblings and their families, live within an hour of us. We get together often to help one another out, celebrate milestones, and go on adventures together.
This post currently has 4 responses.