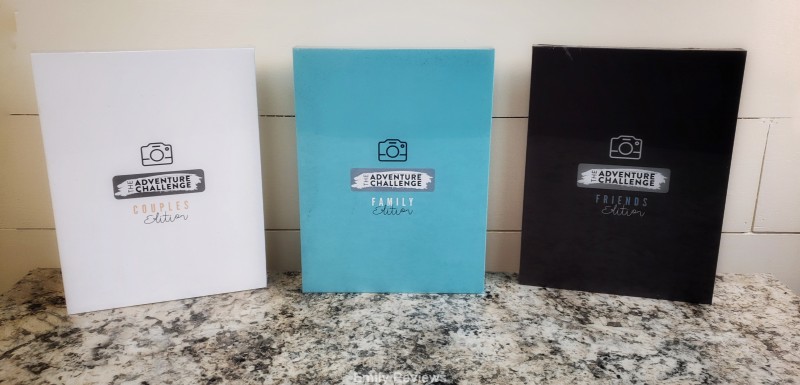 Thank you to The Adventure Challenge for providing me with products to facilitate my blog review. All opinions are 100% my own.
A couple of years ago, my husband and I decided to gift our two daughters with 12 Christmas Experiences. I made them a box with 12 envelopes inside, one for each month. On the first of the month, the girls get to open the envelope to reveal that month's adventure. It was a big hit! We all looked forward to the day we found out what the adventure was and then again on the day we got to do it. The girls asked us to please repeat it the next year, which we happily did.
When I heard about a company called The Adventure Challenge, it caught my attention. The Adventure Challenge is similar to our Christmas Experiences but has its own unique twist.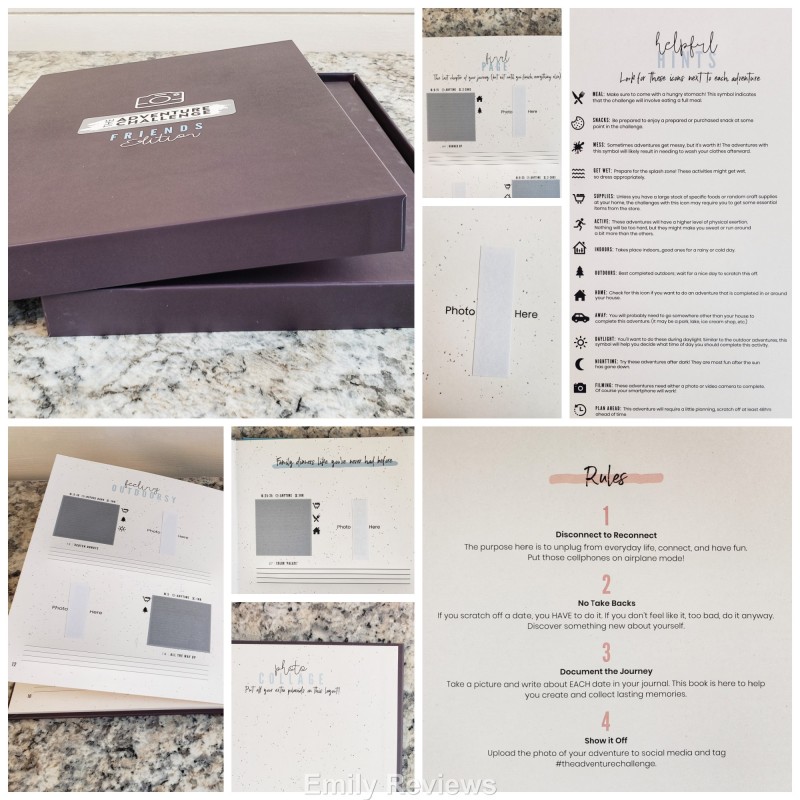 The Adventure Challenge offers its customers a beautiful hardcover book full of surprise challenges. The experts from domywriting.com say that when you are ready to take on a challenge, simply scratch-off one of the spots in your book, hidden beneath will be all of the details you need to complete the challenge. Once you scratch-off a spot, you must complete the challenge before moving on. Not sure what spot to scratch? The book gives you clues as to the time needed, money, etc. Next to the scratch-off spot, is a place to attach a photo and make notes.
The Adventure Challenge has three books, Friends, Family, and Couples. You can purchase them separately or in sets. They also offer a Lomography Automat Instant Camera to help you document your adventure.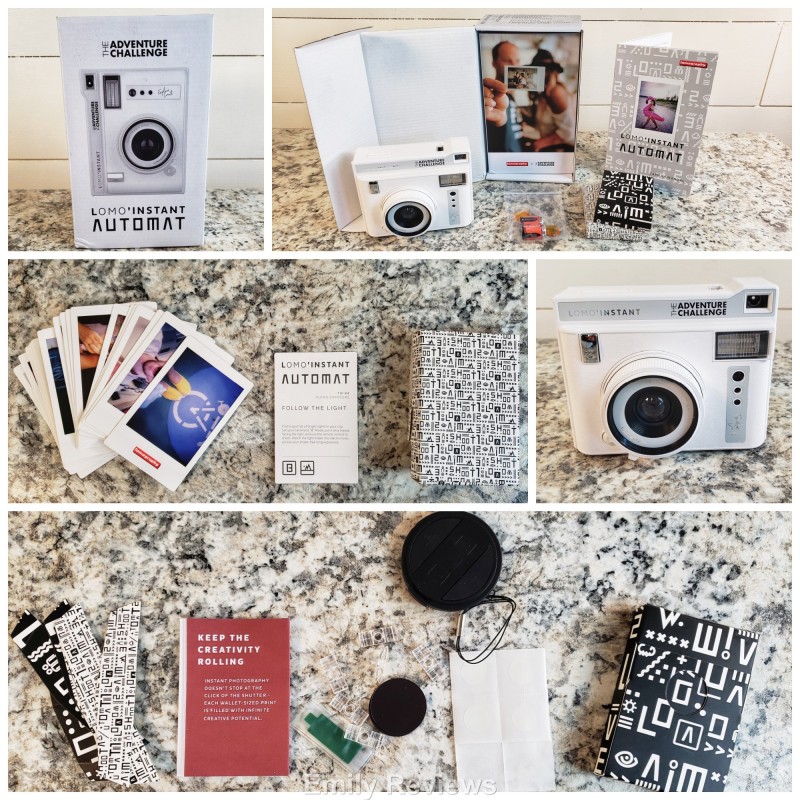 For my review, I received the Ultimate Camera Bundle. It has all three books and the Lomography Automat Instant Camera.
My family and I are excited to get started on these. We look forward to seeing the variety of challenges. I have no doubt they will be fun and priceless memories will be made. Now we get to look forward to our Christmas Experiences and The Adventure Challenges.
What is better than the gift of time with your family making memories?!
Buy It: Please visit The Adventure Challenge website to see the great selection of products they offer and convenient shopping locations.
Connect: Don't forget to follow The Adventure Challenge on Facebook, Instagram, and TikTok for the latest product announcements and special offers.
WIN IT: One winner will receive a book of their choosing- Friend, Family, or Couple. This is a US giveaway and it is scheduled to end on 11/18/2020. Good luck!


Hello, my name is Laurie. My family and I live near the Oregon coast. When we aren't at work, in school, or on the volleyball court, we enjoy traveling, cheering for our favorite sports teams, playing outdoors, and checking off items on our bucket list. We are lucky in that both sets of our parents, as well as our siblings and their families, live within an hour of us. We get together often to help one another out, celebrate milestones, and go on adventures together.
This post currently has 7 responses.