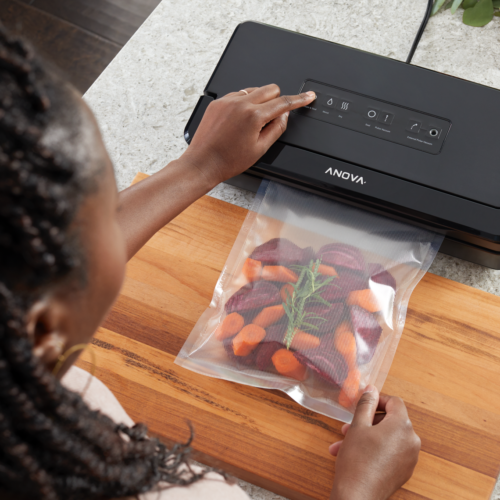 Thank you to Anova Culinary for providing me with products to facilitate my blog review. All opinions are 100% my own.
While trying to come up with gift ideas for my husband, I asked myself what items would make his life easier. He works so hard. If I could gift him with things that made his days easier, that would be a win for both of us.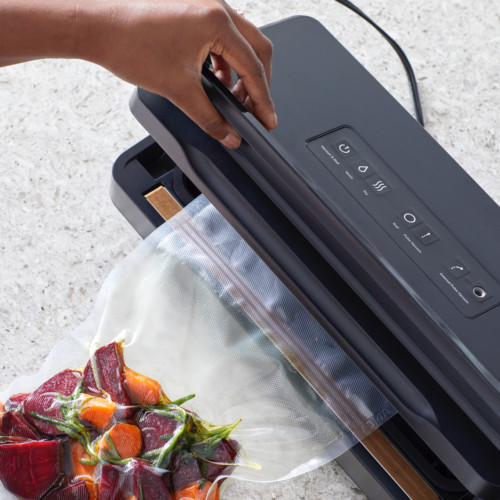 One of the ideas I had, was a food saver. In addition to raising our own beef cattle, my husband enjoys hunting and fishing. We also have a large family vegetable garden and a few fruit trees around our property. Some of the bounties we collect, we smoke, some we can, and the rest gets put into the freezer. Last year, I noticed several of our freezer items didn't taste as fresh as I thought they should. They had a bit of freezer burn and just weren't all that good. Getting my husband a food saver would help us better preserve our food. That means less waste and would make his life easier since he is the one who usually takes care of this process of our annual food preservation process.
I decided on the Anova Culinary Precision Vacuum Sealer Pro. The Precision Vacuum Sealer Pro has a high power vacuum, reliable double sealer, built-in bag storage and cutter, an accessory port for sealing containers, and the ability to seal wet foods!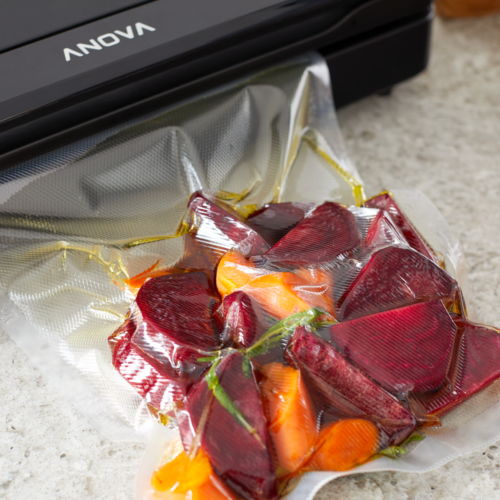 Anova designed the Precision Vacuum Sealer Pro to be super user-friendly. In fact, you can clamp bags, vacuum, and seal, with one hand.
Everything you need is conveniently stored inside the Precision Vacuum Sealer Pro. The secret storage compartment can hold a full roll of bags, it also stores the bag cutter, and you can tuck the power cord inside.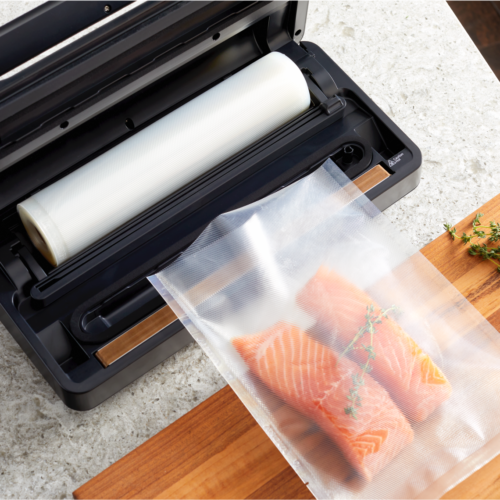 What happens if you need to preserve something that doesn't fit inside a bag? Anova thought of that too! The Precision Vacuum Sealer Pro has an accessory port (with an included vacuum hose) that allows you to seal other items including specialized canning jar lids and a variety of vacuum-ready containers.
If you have someone on your shopping list who grows or raises their own food (or even someone who likes to purchase in bulk quantities), perhaps the Precision Vacuum Sealer Pro would also make a great gift for them.
Buy It: Please visit the Anova Culinary website to see the great selection of products they offer and convenient shopping locations.
Connect: Don't forget to follow Anova Culinary on Facebook, Twitter, and Instagram for the latest product announcements and special offers.


Hello, my name is Laurie. I have been married to my husband for 14 years. We have two young daughters, ages 11 and 13 years old. My family and I live in Oregon so that means we are just minutes from the beach, mountains, and desert.  We love it here and try to spend as much time outdoors playing as we can. When we aren't outside playing, I enjoy reading, gardening, refinishing furniture, and other crafts.
This post currently has 12 responses.