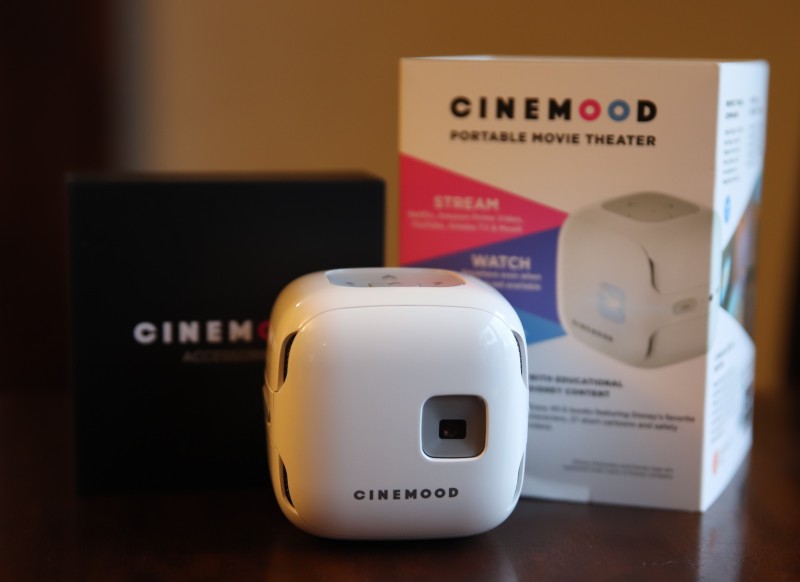 Thanks to CINEMOOD for sending me this amazing gift! As always, all opinions are my own.
It's almost Christmas! Can you believe it? While the holidays might look different this year, the magic of the season isn't lost on us; we are looking forward to Christmas morning and the excitement of spending time together as a family. In fact, I'm convinced that I found the absolute BEST family gift this holiday season – the CINEMOOD Portable Movie Theater!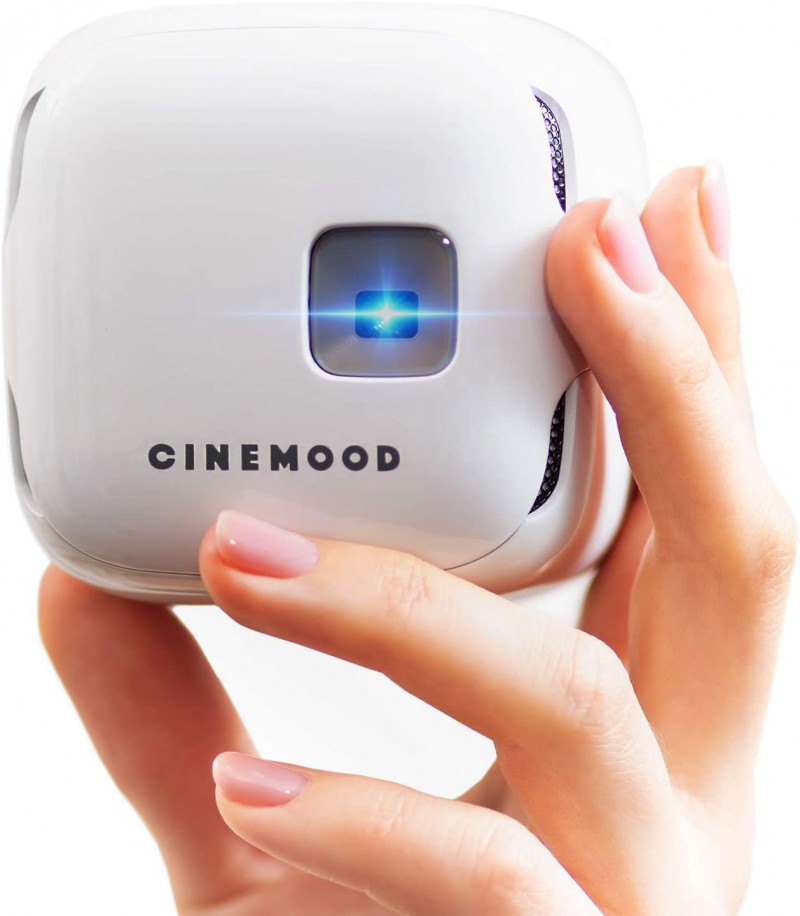 Yes, that picture is accurate; this is a projector that's small enough to fit into your hand! My husband has been asking for a projector forever (he has dreams of doing a small drive-in theater with the neighbor kids in the summer) and when I heard about CINEMOOD I knew it would be the perfect option. It might be tiny, but it is mighty!
CINEMOOD creates up to a 12 foot projection in a dark environment and will run for up to 5 hours on a full charge. Plus, it doesn't need to be plugged in or connected to a computer. It can connect to your home Wi-Fi to stream shows from services like Netflix, Amazon Prime, and YouTube – or, you can download shows and movies to play when not connected to Wi-Fi! Better yet, it comes with a digital library including Disney e-books, cartoons, games, and more.
It was a breeze to set up and connect to our Wi-Fi, and I also logged into our Netflix and Amazon Prime accounts to load our content for streaming. Our kids were absolutely amazed when I started playing one of their favorite Netflix shows right on the wall! I'm already so excited about the prospect of using this while traveling and my husband's idea of an outdoor movie theater is sounding more and more possible! That is, once it's warm out again because the temp here is a chilly 20°F right now. Until then, we're going to be playing projections on our ceilings and walls which is still a super fun alternative!
Not only can you watch shows and movies on CINEMOOD, you can also play games and do puppet shows (which our kids love). All of the content is child-appropriate so you'll never have to worry about your kids accessing anything they shouldn't. If you're wondering about sound, CINEMOOD has a built-in speaker and you can also connect headphones if you prefer. Kids can hold CINEMOOD in their hand or you can set it up for stable viewing; I set it on a chair in our dining room and the kids had a blast!
Our kids already know about the CINEMOOD gift because I wanted to give it a try and get it set up before Christmas, but it will be a surprise for my husband! I can't wait to see his face when he realizes what it is. I love that it's small enough to fit in my purse and that we can have entertainment on-the-go! It will be especially great for visiting grandparents, too. I do have to say, I'm really looking forward to summer and projecting movies on our garage door with all the neighbor kids over. It sounds like the best time! Check out the video below to see everything CINEMOOD can do!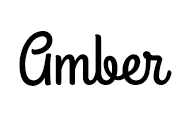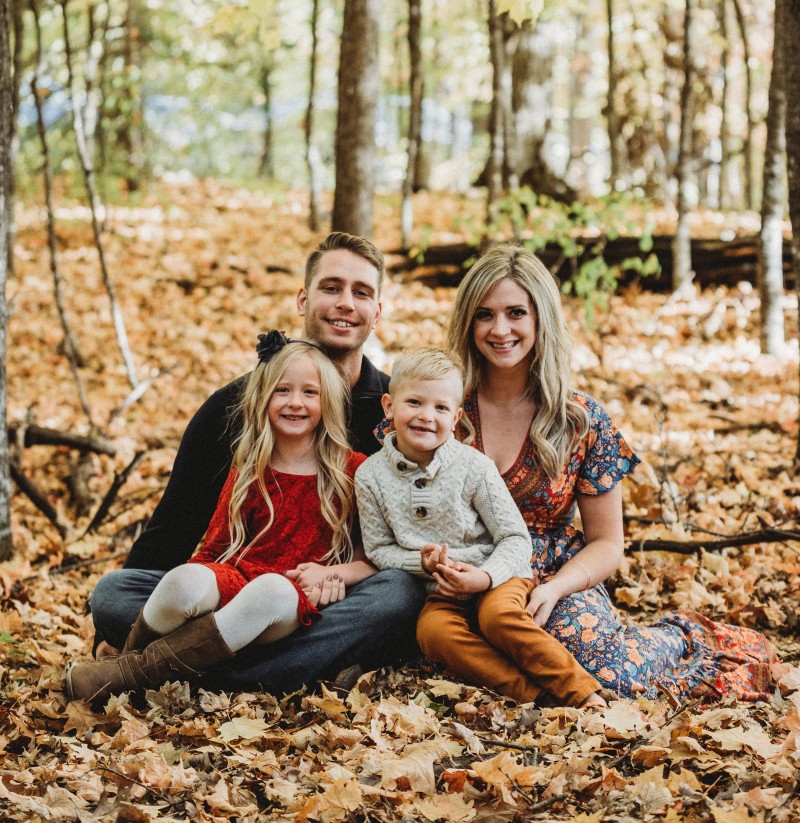 Hi there! I'm Amber, a 32 year old wife and mom of two from central Minnesota. I love to travel and to be outside with my kids anywhere the weather is warm! When I have a spare free moment, I love to read and scrapbook as well as binge-watch Netflix long after the kids are asleep. I drink too much Caribou Coffee and have a real sweet tooth but also try very hard to consume organic foods and use eco-friendly, fair trade products as much as possible. I also love socializing and sharing about my favorite products!
This post currently has 15 responses.