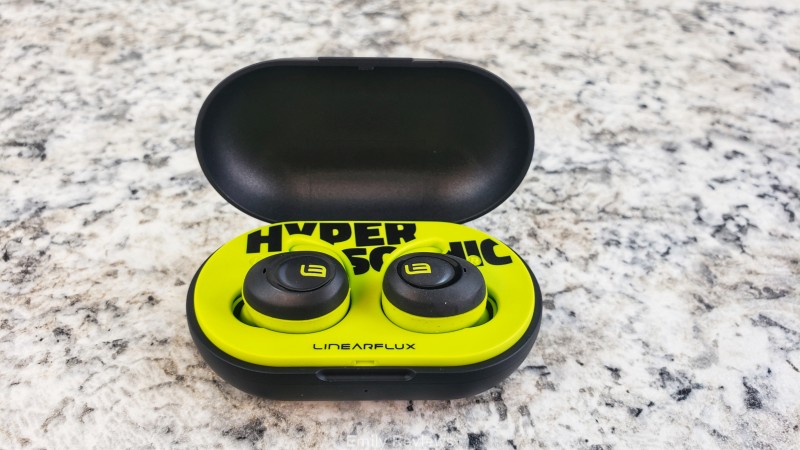 Thank you to LinearFlux for providing me with products to facilitate my blog review. All opinions are 100% my own.
No doubt you've heard of Beats By Dr. Dre and Monster Products…well, the same engineers who were behind those very successful products decided they weren't done yet. They went back to the drawing board and developed the hypersonic headphone. This isn't your mother's headphone…well, maybe it is depending on your mother but you know what I mean.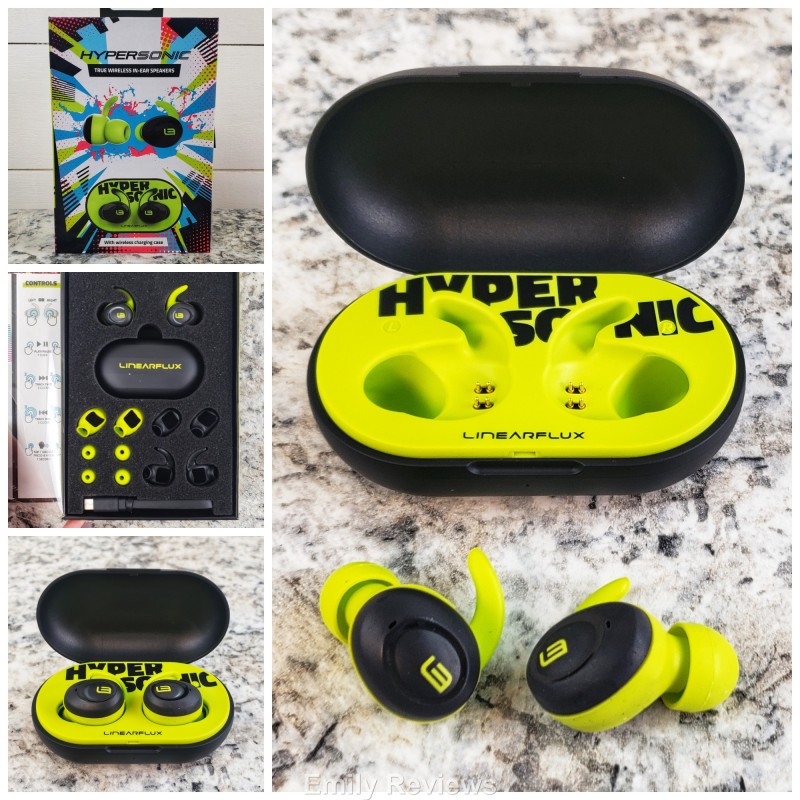 With all of the streaming our household has been doing recently, we decided the HyperSonic True Wireless in-ear Speaker was perfect for our needs. Oh, my word! Amazing doesn't begin to describe the quality of sound that comes out of these little jewels. It's as if they are right there beside you. The detail, the bass, everything is so real and "life-like".
With the HyperSonic True Wireless in-ear Speakers, gone are the days of having to sit next to your computer or to walk around with your phone in your hand, etc. You can exercise with these in-ear speakers, do the housework, sit and read a book, whatever you desire. No wires to hold you down or prevent you from multi-tasking.
…and they are so comfortable. Some earbuds or in-ear speakers leave my ear so sore and almost "hot". That's not the case with the HyperSonic True Wireless in-ear Speakers. They have form-hugging "ear hooks" so I can wear them for hours and not feel any discomfort.
Another brilliant feature that I would not want to be without is that these in-ear speakers drown out the noise going on in the background which is perfect since our house is never quiet.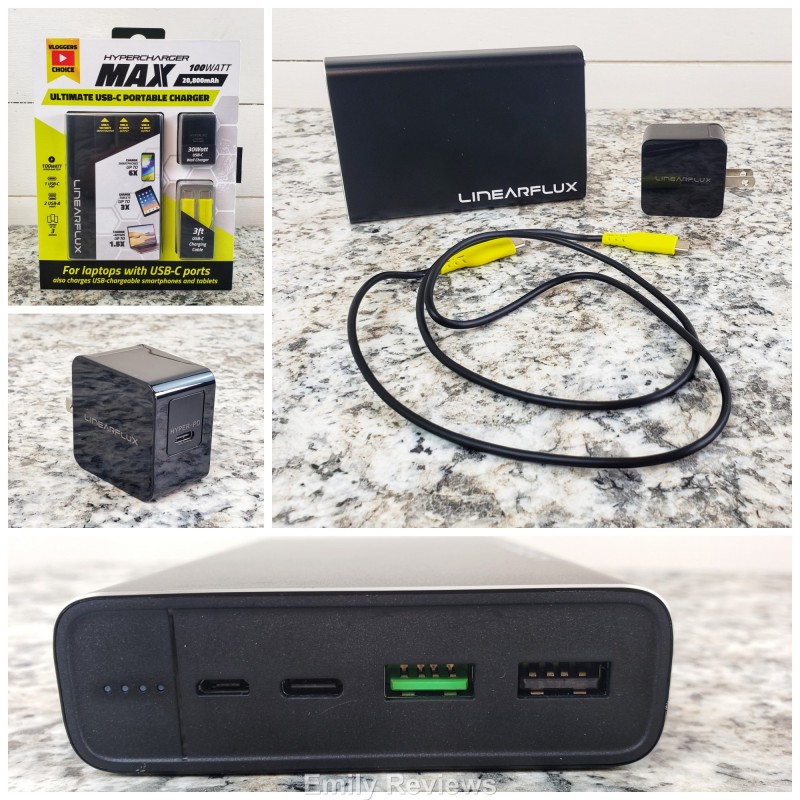 Since I know you'll be using your HyperSonic True Wireless in-ear Speakers as much as I do, you'll be glad to know that LinearFlux has the perfect lightweight charger. The Hypercharger Max 100W Ultra Series (W/30W USB-C Wall Charger and 3-ft USB-C Cable) can charge up to devices at once. It doesn't just charge your in-ear speakers, you can charge your laptop, tablet, smartphone, or any other USB-chargeable device. It can give your item a 50% charge (even when it's at 0%) in 25 minutes.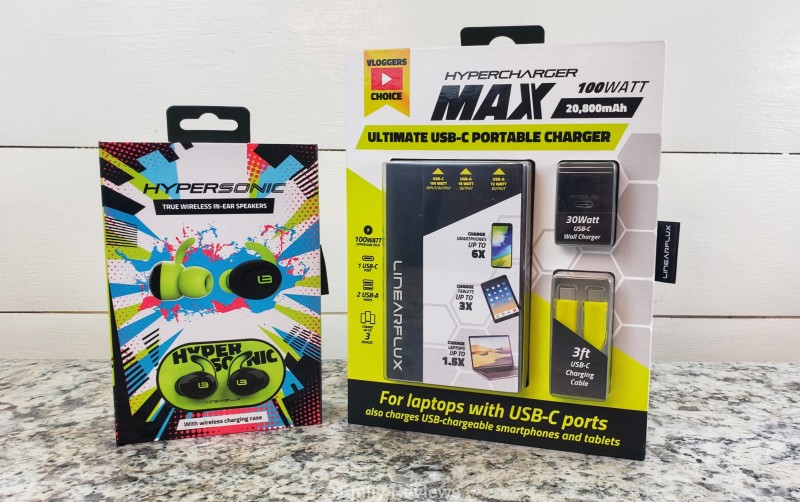 Right now, LinearFlux is offering Emily Reviews readers 30% off. Use code hyperholidays30 upon checkout to receive the savings.
Buy It: Please visit the LinearFlux website to see the great selection of products they offer and convenient shopping locations.
Connect: Don't forget to follow LinearFlux on Facebook, Twitter, and Instagram for the latest product announcements and special offers.


Hello, my name is Laurie. My family and I live near the Oregon coast. When we aren't at work, in school, or on the volleyball court, we enjoy traveling, cheering for our favorite sports teams, playing outdoors, and checking off items on our bucket list. We are lucky in that both sets of our parents, as well as our siblings and their families, live within an hour of us. We get together often to help one another out, celebrate milestones, and go on adventures together.
This post currently has 9 responses.