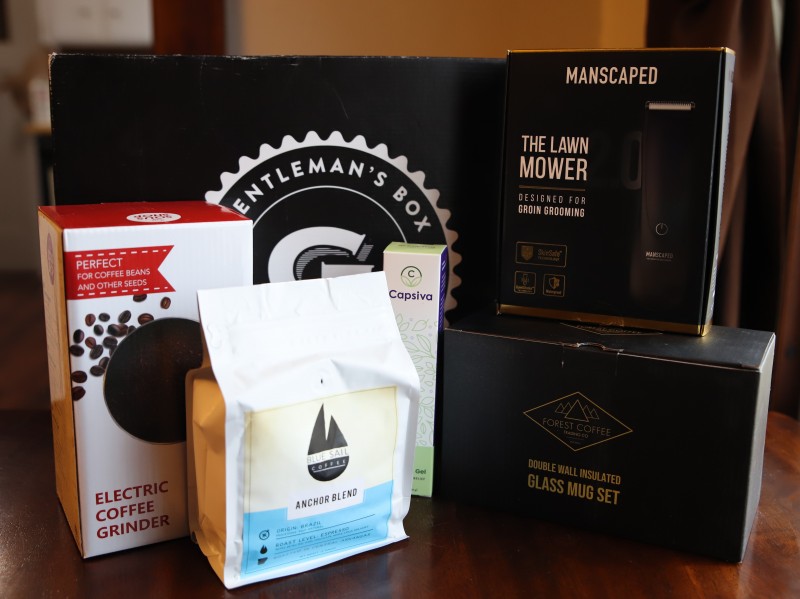 Thanks to Gentleman's Box for sending me a luxury box. As always, all opinions are my own.
Looking for last minute gifts for the men on your shopping list? Look no further! Gentleman's Box is a curated subscription service for men that is filled with high-quality items for every day use. When you sign up for a luxury subscription, a new box arrives every three months and each box has a different theme. This month's theme is "Rise and Grind" and I'm excited to share the products in it with you, and why my husband loves Gentleman's Box!
The first items in the winter luxury box are related to the 'grind' part of rise and grind! This Sous Shop Electric Coffee Grinder is easy to clean, easy to use, and has stainless steel blades and a sleek design. Paired with this Blue Sail Coffee, you'll be set for a great morning wake-up! Blue Sail's slogan is "coffee for adventurers, by adventurers" which is perfect since they travel the world to find the best coffee. The Anchor Blend comes from Brazil and has flavors and fragrances of dark chocolate, maple syrup, and molasses with each cup. We actually just got a Cold Brew Maker this month so this Electric Coffee Grinder and coffee will be absolutely perfect to try out with it!
The next item in the winter Gentleman's Box luxury subscription is a set of Forest Coffee Trading Co Mugs. Made from high borosilicate glass, the mugs are durable, lead and BPA-free, and they have a double wall to keep your coffee hotter, longer. I love the sleek look of these mugs and I know our kids will be stealing them for hot chocolate, but they'd make a great gift for any coffee or tea-lover you're shopping for!
When starting your day, it's not uncommon to wake up with aches and pains. Capsiva Pain Relieving Gel can be applied topically to any area of skin. It gives relief for pain from things like arthritis, headaches, sunburn, burns, and more. The creators of Capsiva developed a proprietary formula using the active component capsaicin, found in hot peppers. When applied to your body topically, capsaicin blocks the pain signal and naturally draws blood flow to that area to support healing. Capsiva unlocks the true benefits of capsaicin while removing the heat and negative side effects.
The final item in this Gentleman's Box is the MANSCAPED Lawn Mower 2.0. Grooming is a normal part of most men's daily routine, and this product comes from a leader in men's professional grooming tools. The Lawn Mower 2.0 comes with a USB charger, 2 guide combs, and a cleaning brush. It's waterproof, making it easy to use in the shower and is great for below the belt or facial hair!
All of these products in the winter box are items my husband will definitely use, and I love that I can rely on Gentleman's Box to fulfill any gifting needs. Each luxury box holds over $200 in products. Check out both their classic and luxury subscriptions to find the best option for you!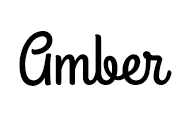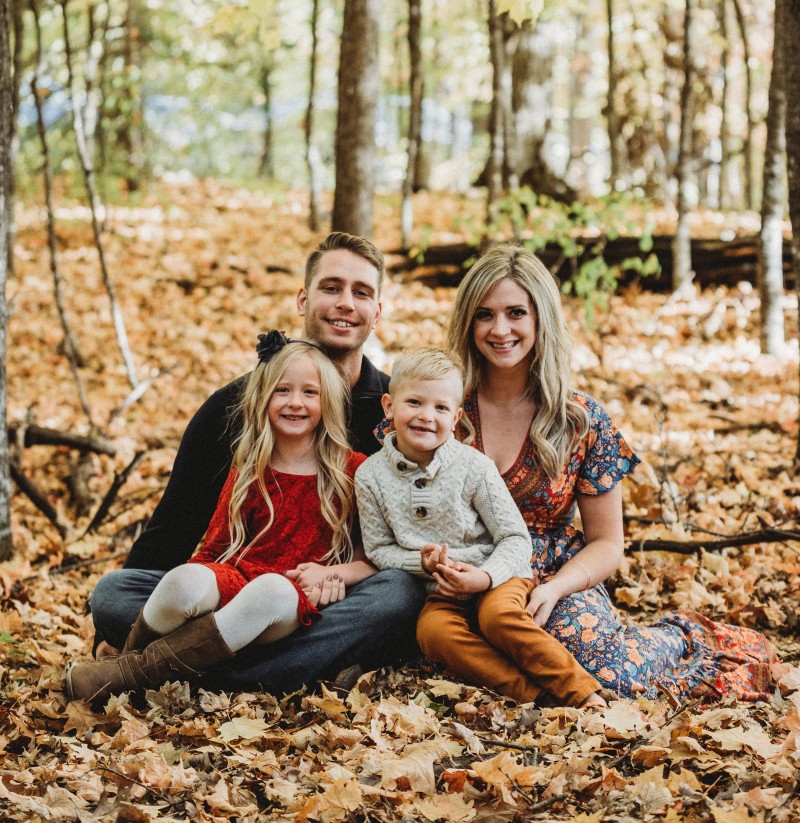 Hi there! I'm Amber, a 32 year old wife and mom of two from central Minnesota. I love to travel and to be outside with my kids anywhere the weather is warm! When I have a spare free moment, I love to read and scrapbook as well as binge-watch Netflix long after the kids are asleep. I drink too much Caribou Coffee and have a real sweet tooth but also try very hard to consume organic foods and use eco-friendly, fair trade products as much as possible. I also love socializing and sharing about my favorite products!
This post currently has 9 responses.