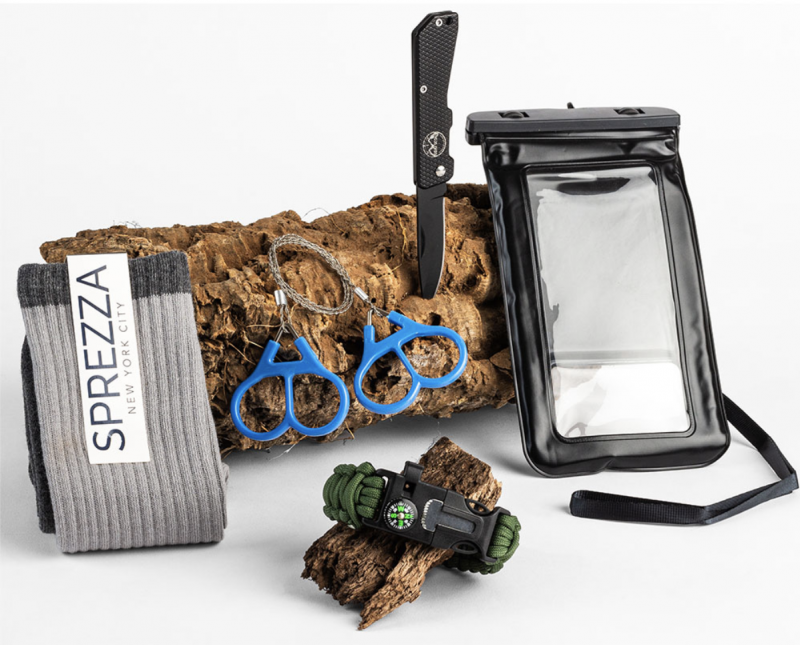 Thank you to SprezzaBox for sending products for review each month in exchange for my honest opinion.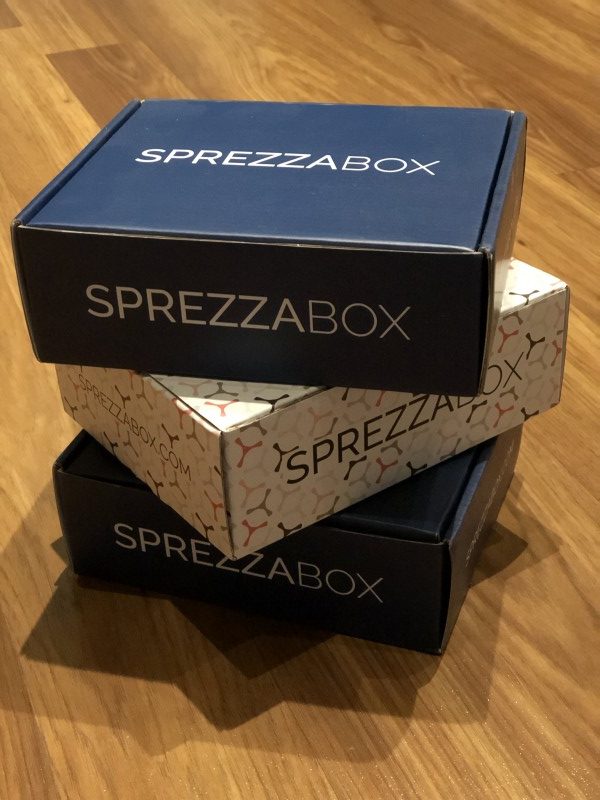 My husband has now had a SprezzaBox subscription for almost two years! He's had some boxes that were hits and some that were 'misses' for him. Those boxes we gifted to his brothers – and they have really enjoyed them! Mostly my husband has been pleased with the selection of curated accessories that greet him at the doorstep each month. This month he said was his favorite box ever! This month he received the 'Survivor' SprezzaBox.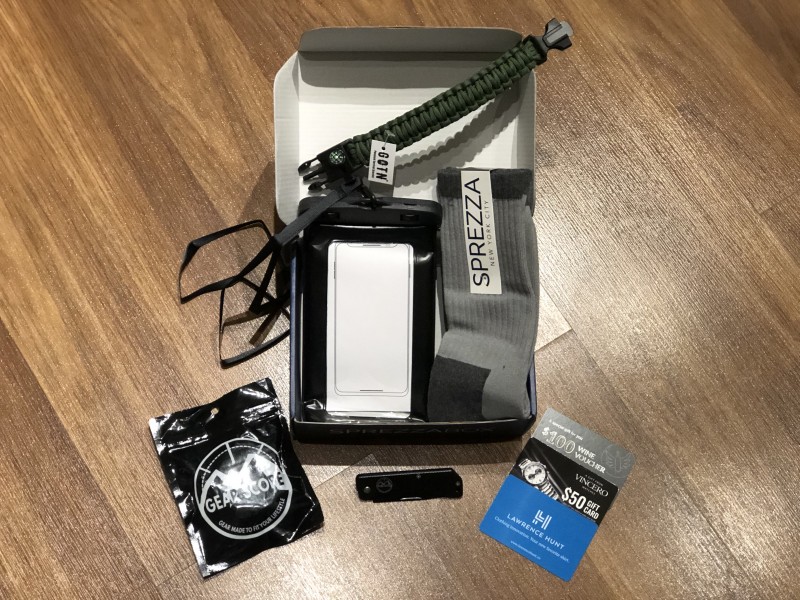 "Nothing beats a weekend escape to the great outdoors. No matter what adventures you've got planned, you'll want to add these essential to your packing list."
Included in this SprezzaBox were the following items:
~ A Black Smartreq Phone Dry Bag to keep his smartphone from getting wet when out adventuring.
~ An Army Green Gentleman of the North Paracord Bracelet complete with compass to help him find his way.
~ Portable Gear Scope Cutting Saw – a useful tool in a tiny package.
~ Stainless Steel Matte Black Gear Scope Pocket Knife – ready to slice through anything.
~ Light & Dark Grey Sprezza Hiking Socks perfect for keeping his feet comfortable while trekking for miles.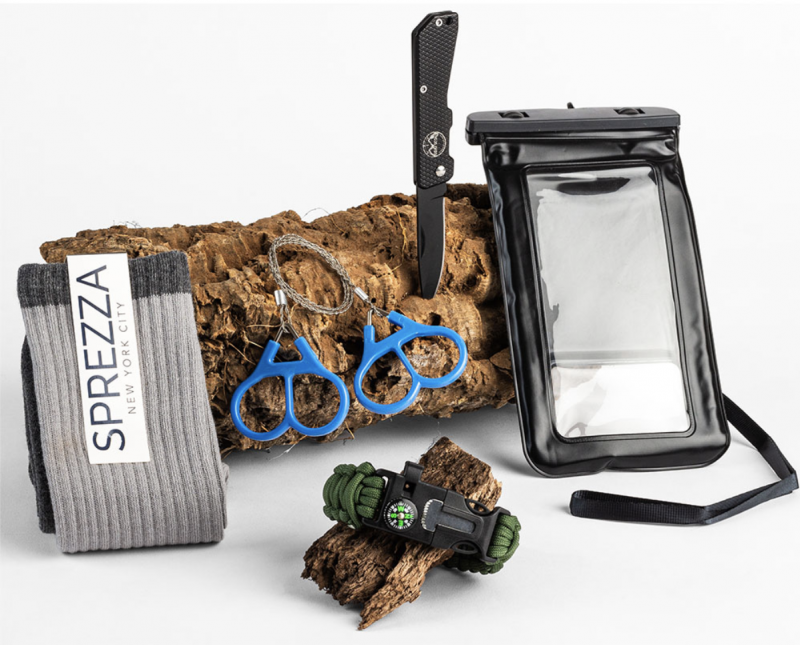 My husband was really excited to be able to bring these items with him when he goes on snowmobiling trips this winter. He loves how small the items are, and that they are perfect tools for the wilderness and/or in any emergency/survival situations should they arise. These things would also be perfect to tuck into a glovebox of your car, backpack when heading hiking, or on a fishing or hunting trip. If this SprezzaBox isn't your guy's style – don't worry each month there are multiple box choices and you can pick your own box, so there is likely to be one to fit your guy's taste.
Tell me in the comments – What do you think of this month's SprezzaBox?
Buy It: Head over to SprezzaBox to see for yourself the great selection of products they offer.
Connect: Don't forget to like them on Facebook, follow them on Twitter, Pinterest, and Instagram for all the latest news and promotions.


Hi, my name is Asha. I am 31-years-old and am a nurse by profession. My husband and I have been married for over five years and together we have a sweet four-year-old daughter, a one-year-old son, and a lovable bunny named Caramel. I enjoy spending time with family, taking photographs, scrapbooking, hunting, fishing, cooking and gardening.
This post currently has 12 responses.