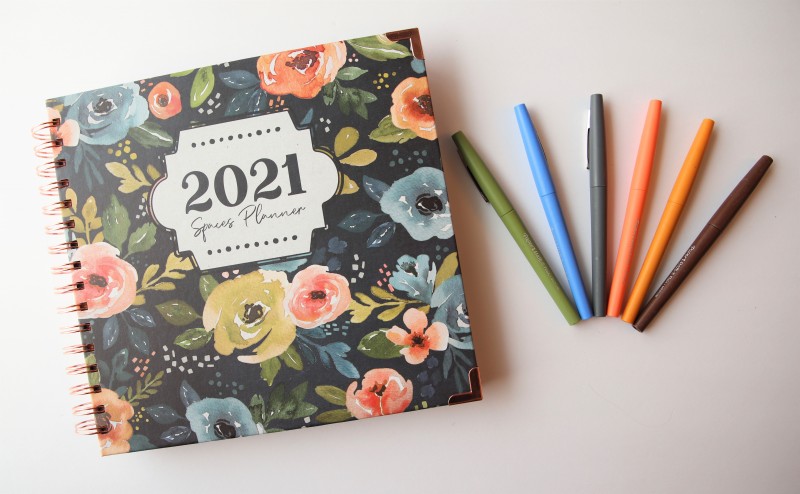 Thanks to Rachael, the creator of Spaces Planner, for sending me a copy of her beautiful product! As always, all opinions are my own. There are affiliate links in this post.
I've always been a huge fan of paper planners; there's just something about writing things down with pretty pens that makes me more productive. When I was looking for a 2021 planner, I discovered Spaces Planner and immediately fell in love with the layout and design. Now that I've been using it for a few weeks, I'm even more in love!

Spaces Planner comes in three design options – Farmhouse, Happy Day, and Nightfall Floral. I'm a huge fan of everything floral so that's the option I went with, thought I really don't think you can go wrong because they're all beautiful! Throughout the planner you'll find inspiring and sometimes funny quotes that pull each monthly and weekly layout together.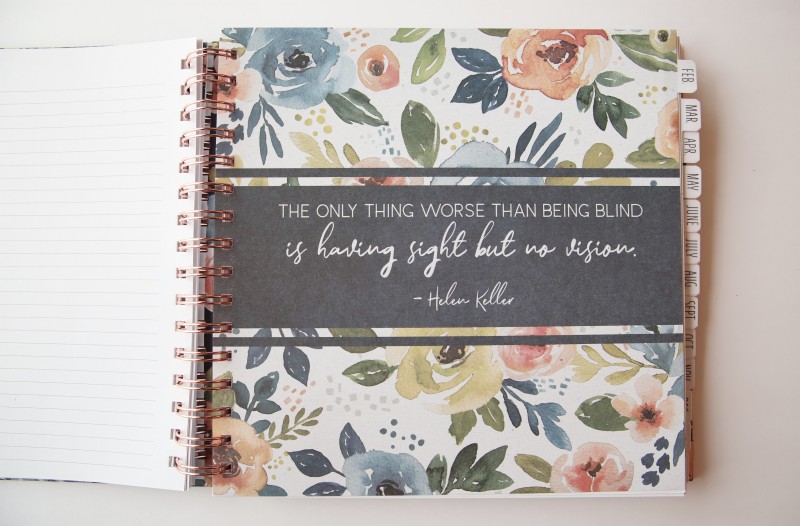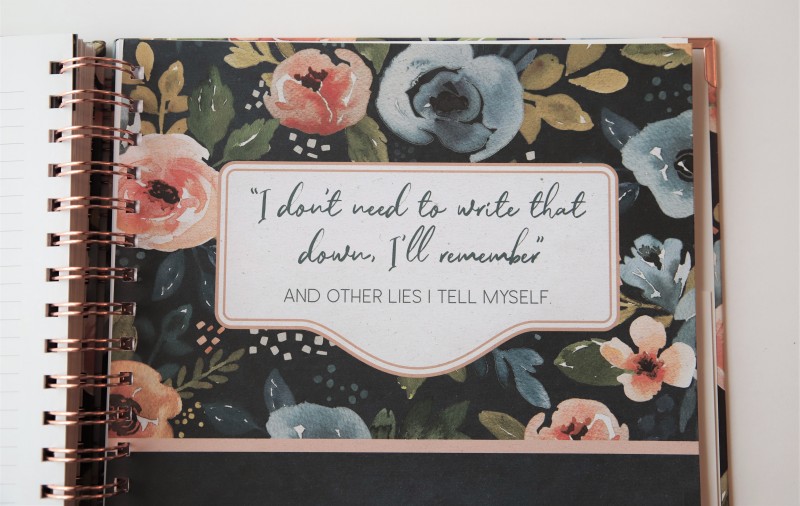 Spaces Planner's monthly layout is similar to what you'll find in other paper planners. I like to fill my monthly pages with activities, bills, birthdays, appointments, and anything else I need to keep track of. This past year that's included less than normal, but I'm learning to enjoy the slower pace while we have it. Though I'm not going to lie; I look forward to filling up my calendar more as soon as we're able.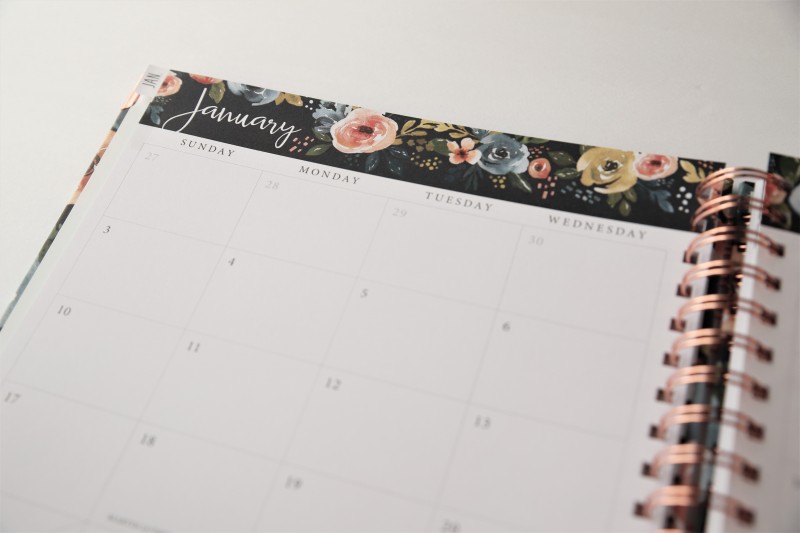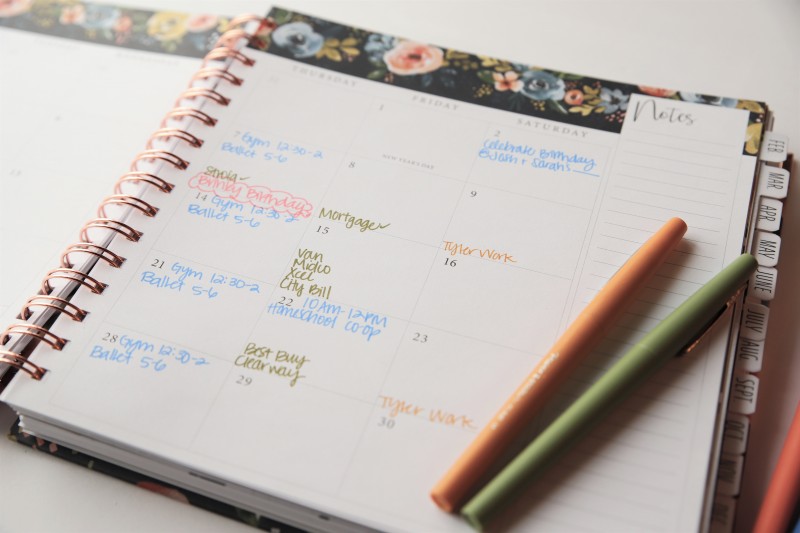 The paper in this planner is wonderfully soft and thick; I like to use felt pens in my planners (for the bright colors!) and they never bleed through. The whole thing is very high-quality; did I mention how much I love the rose gold binding!? One of my favorite things is that the planner lays flat so it's as easy to write on the left side as it is on the right.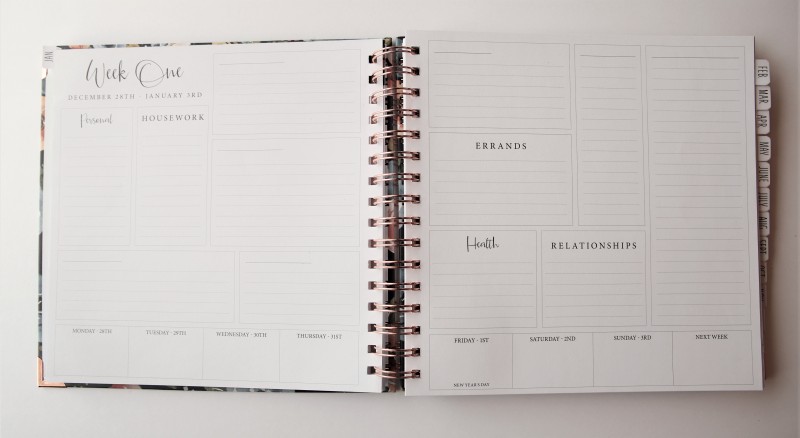 The weekly layout from Spaces is where the planner really shows off its flexibility – this is also what makes it my favorite! I'm a huge list maker; whether I'm packing for a big trip, trying to get household chores done, or planning meals, making lists and checking things off helps me get things done. Each weekly layout has sections for the following:
Personal
Housework
Errands
Health
Relationships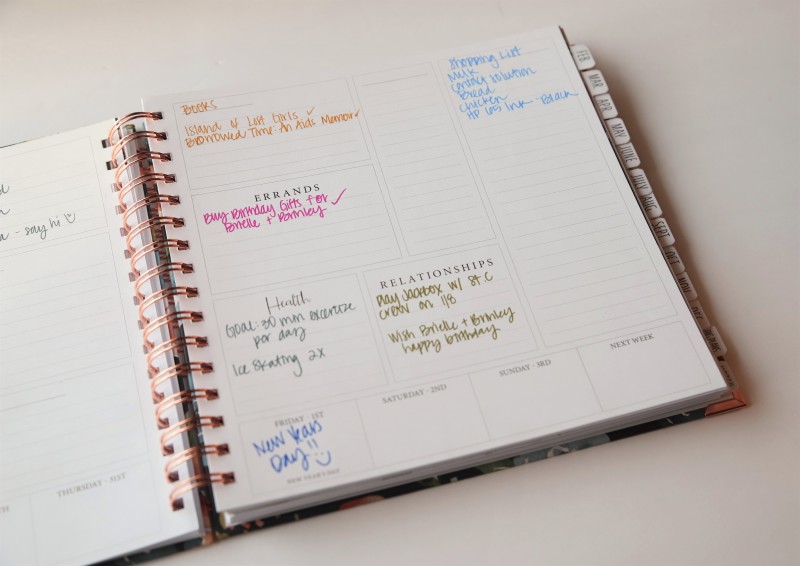 There are seven blank sections as well, and while eventually I may have the same each week, for now they're fluid. I always use one for a grocery list; that's a given! I've also made a goal to read one book a week for the whole year so that gets a category too. I need to make up for the past seven years; having kids makes it hard to read, but it's a habit I want to get back into! I also have a category for friends and family that I want to check in with each week; that will have a permanent space.
Along the bottom of the weekly layouts are the days of the week. Originally I was going to just put important things like birthdays, events, etc. However, now that I've been using the planner a few weeks I've started using those spots for our dinner meal plans. It's really helped me stay on track and buy just what we need for groceries each week.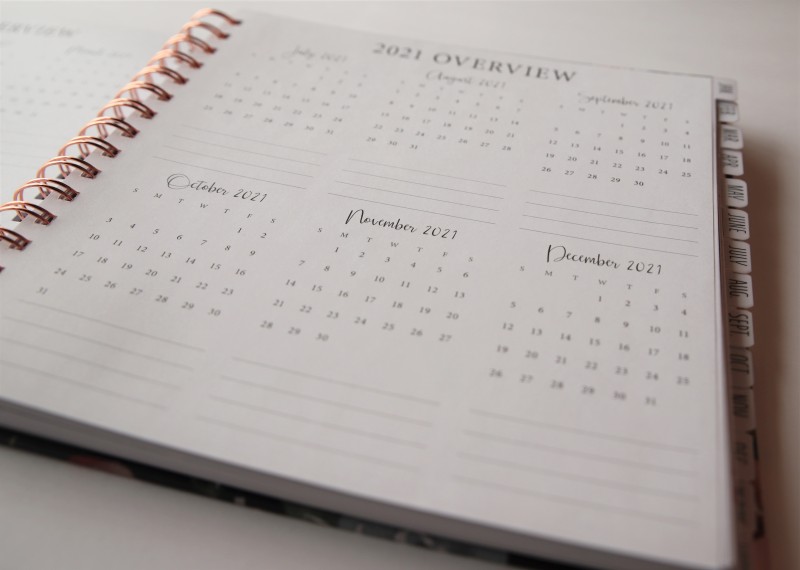 Spaces Planner also has a two year overview with lines below to keep track of annual events like birthdays and anniversaries. We have lots of friends and friends' kids birthdays to keep track of, so this is the perfect addition to the planner for me.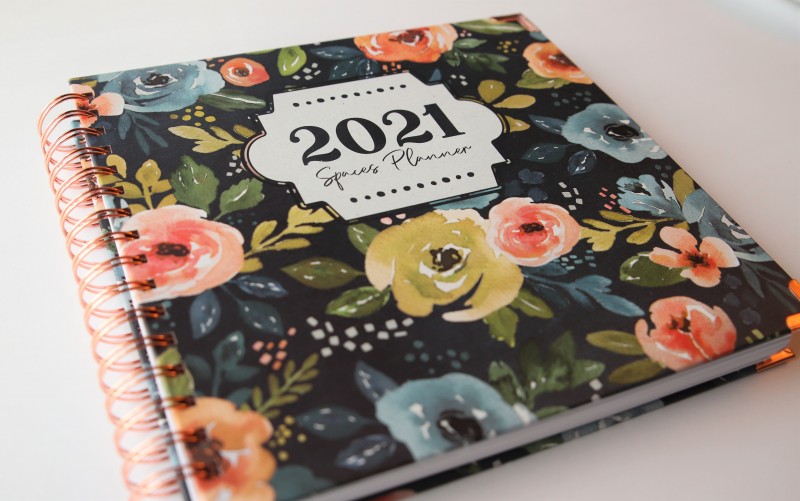 All in all, Spaces Planner is the best thing that's happened for my organization and my sanity this year! Like the brand's motto, it helps me prioritize people over projects and really focus on what's important in life versus what's just noise. I absolutely love Spaces Planner and will be using one yearly from here on out!
Buy it: Spaces Planner
Discount: Through 12PM on 1/23/2021, save 25% with the code FLASH25 at checkout!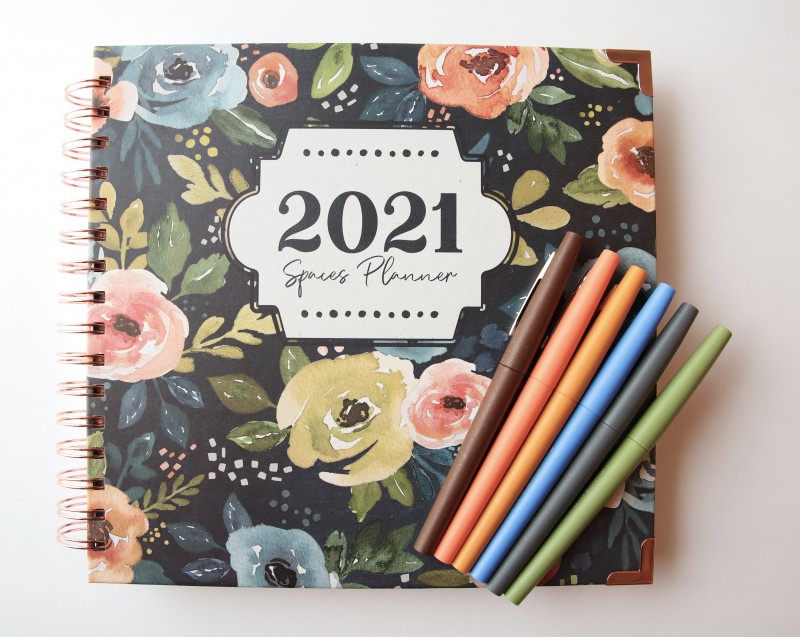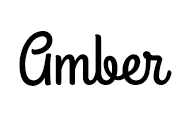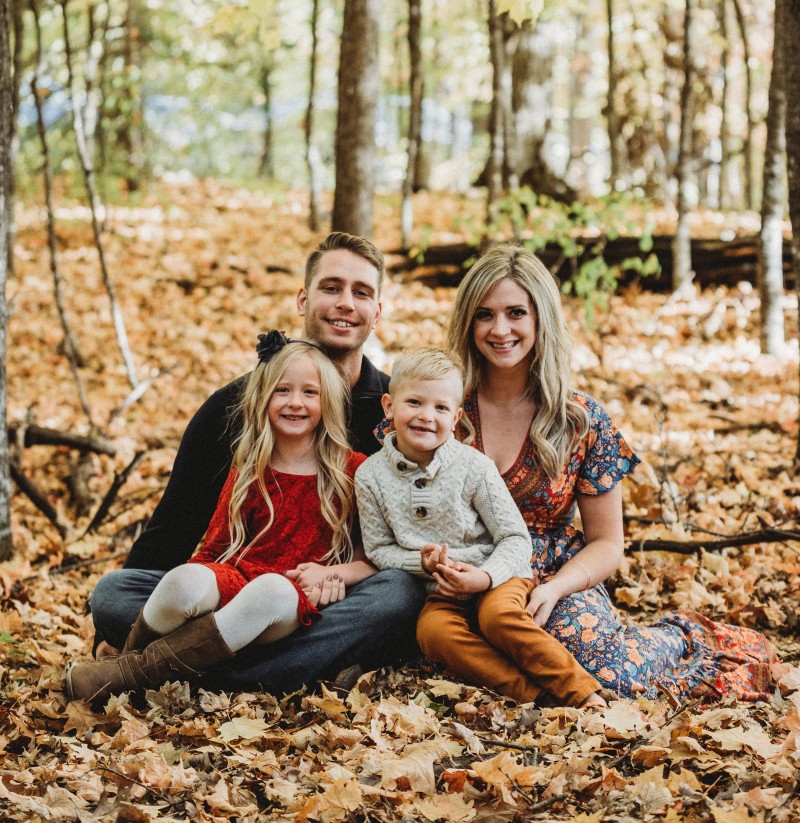 Hi there! I'm Amber, a 32 year old wife and mom of two from central Minnesota. I love to travel and to be outside with my kids anywhere the weather is warm! When I have a spare free moment, I love to read and scrapbook as well as binge-watch Netflix long after the kids are asleep. I drink too much Caribou Coffee and have a real sweet tooth but also try very hard to consume organic foods and use eco-friendly, fair trade products as much as possible. I also love socializing and sharing about my favorite products!
This post currently has 10 responses.