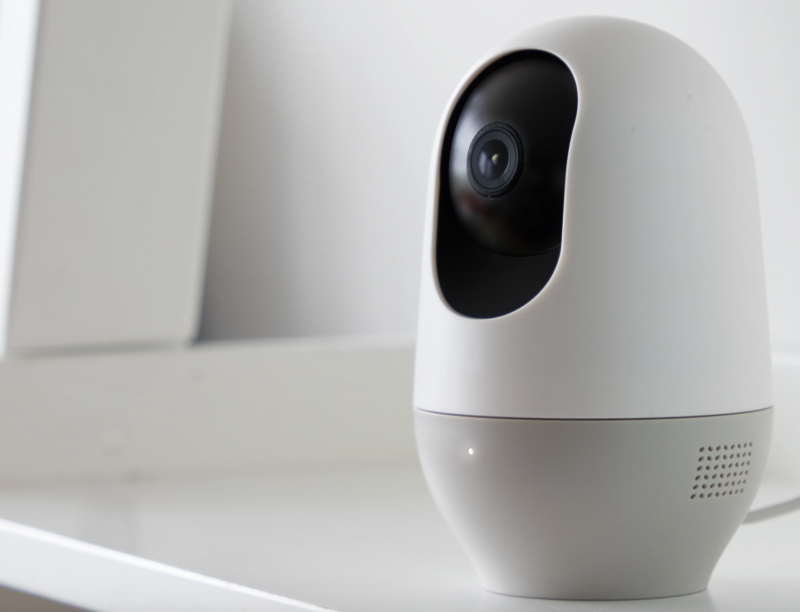 Thank you to Nooie for sending a baby monitor for review in exchange for my honest opinion.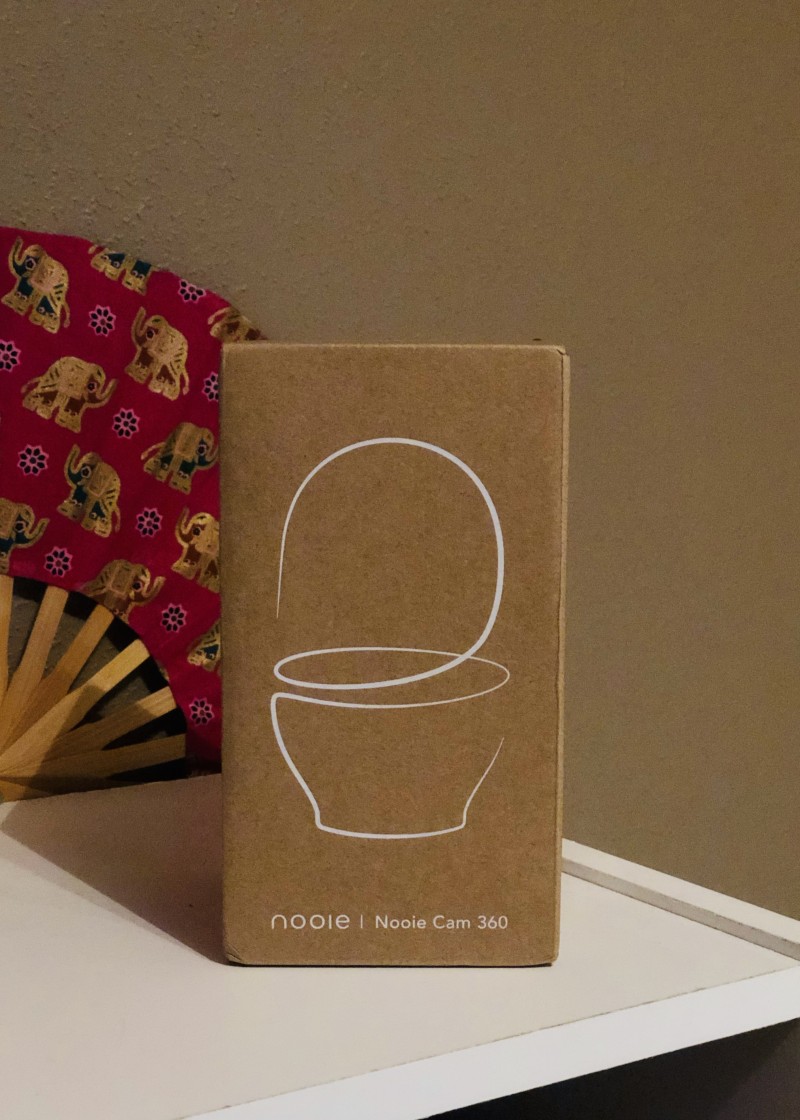 I had one video monitor in our son and daughter's room, but it was unable to show me both children at one time. I wanted to be able to see both of the kids well, so I decided to get a second monitor. At the time I was looking for a second monitor, I got the chance to partner with Nooie to review the Nooie Cam 360 – perfect timing!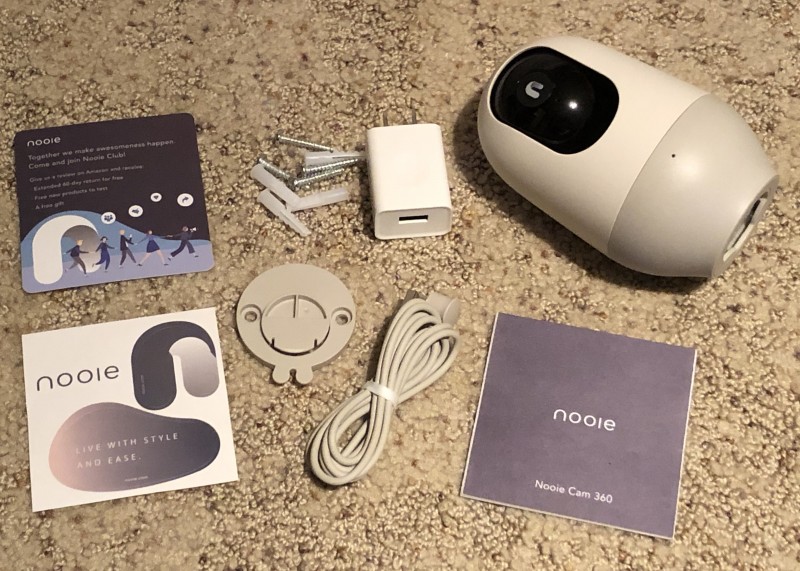 The Nooie features automatic motion tracking, 1080P full HD, the ability to pan and tilt and two way audio. Footage from the cam can be stored on the cloud or on a microSD card if you'd like. No matter where you are you can have piece of mind. The camera has a motion sensitive tracking feature that can follow motion. You can receive instant app notifications on your phone whenever motion or sound is detected, which is a huge plus. Features a 101 degree field of view and can be mounted to the wall or ceiling with the included bracket as well.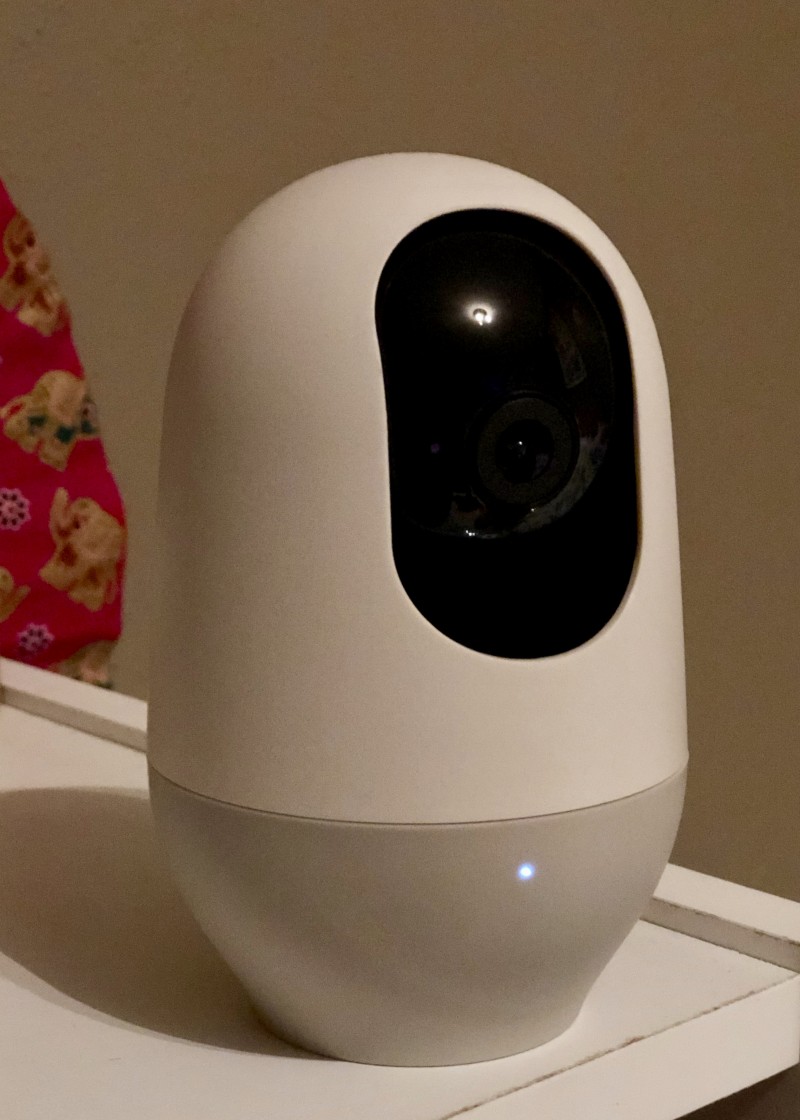 I really like the sharp styling and all of the features of the Nooie 360 Cam. It was super easy to set up. It took less than five minutes to download the app, pair and begin using the device.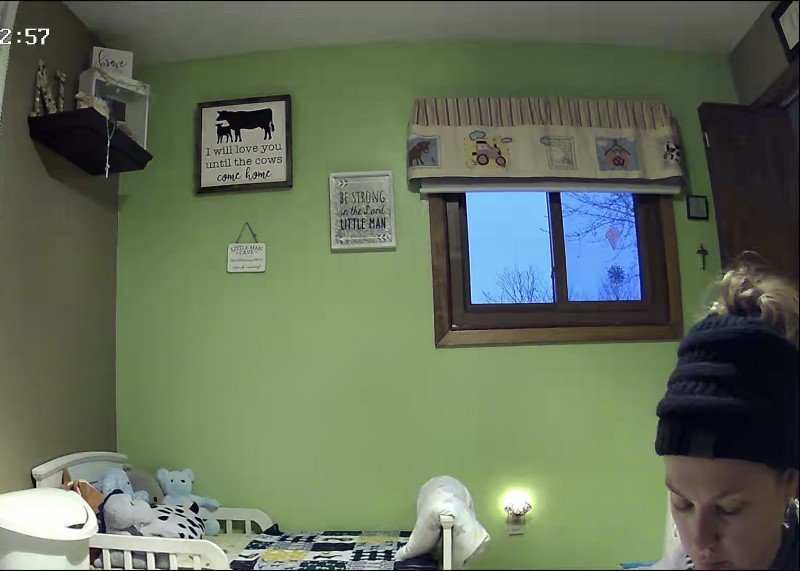 Above you can see the daytime view of my son's bed. We just switched him out of the crib and into a big boy bed. Below you can see the nighttime view – with my little night owl still awake at 9:23pm! It's super easy to view everything right on my phone. I am zoomed in a bit in the photo below. I appreciate that to move the view on this monitor I can just touch the screen and drag the photo to where I want to see. On my other monitor I need to press the pan and tilt buttons, which takes longer and is less ideal. I really like the affordable price point of the Nooie 360 Cam as well.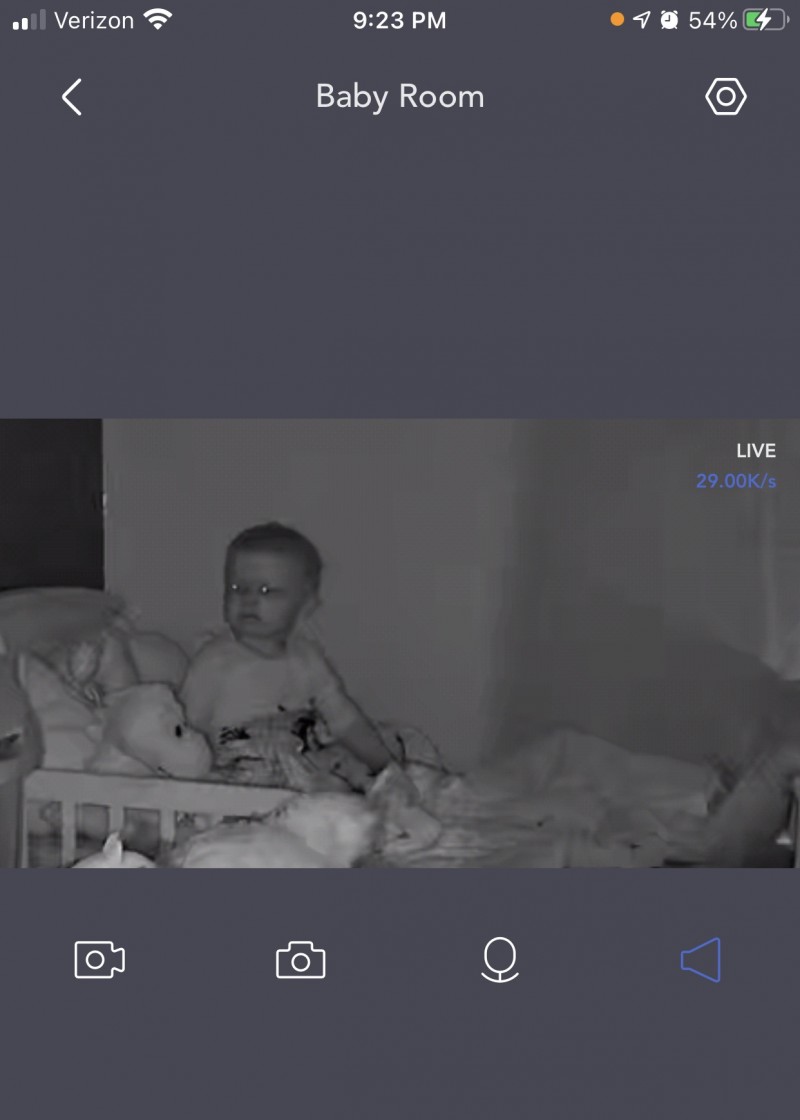 Buy It: Head over to Nooie to see for yourself the great selection of products they offer.
Connect: Don't forget to like them on Facebook, follow them on Twitter, Instagram and Pinterest for all the latest news and promotions.


Hi, my name is Asha. I am 31-years-old and am a nurse by profession. My husband and I have been married for over five years and together we have a sweet four-year-old daughter, a one-year-old son, and a lovable bunny named Caramel. I enjoy spending time with family, taking photographs, scrapbooking, hunting, fishing, cooking and gardening.
This post currently has 11 responses.