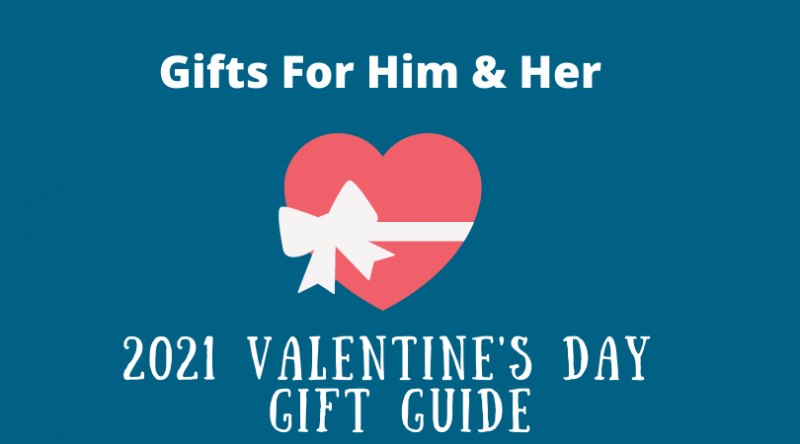 Emily Reviews writers were sent samples in exchange for inclusion in this gift guide. There are affiliate links in this post. All opinions are our own.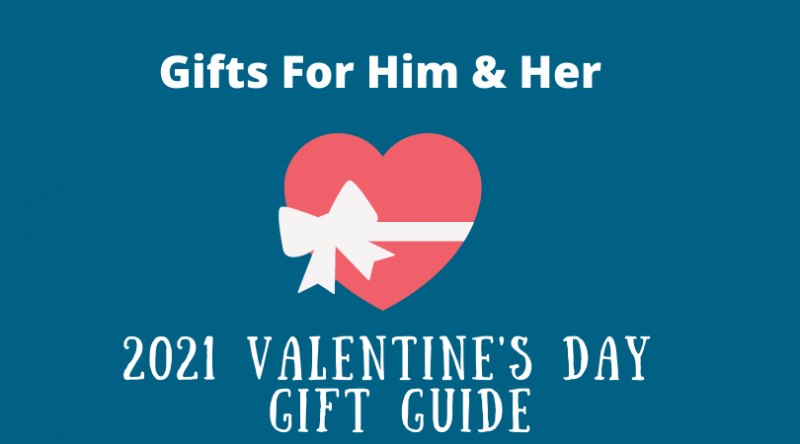 It's February! That means we are just two weeks shy of Valentine's day now. Valentine's day can be a holiday that is easy to forget about until it's time. So, we're here to provide you with some sweet, fun and unique valentine's day gift ideas so you can start shopping. Today's gift guide is for adults, and tomorrow we'll be sharing Valentine's day gift ideas for kids, for those of you who involve your kids in the celebrations. Any of these would be great paired with a sweet letter, or a night alone even if it's just staying home and watching Netflix. Quality time together can be so important!
While some may call valentine's day a hallmark holiday, I like using it as a reminder to focus on love, and the value of supportive partnerships. Our partners deserve to be celebrated and shown appreciation, and I think Valentine's day can help us remember to do just that.
2021 Valentine's Day Gift Guide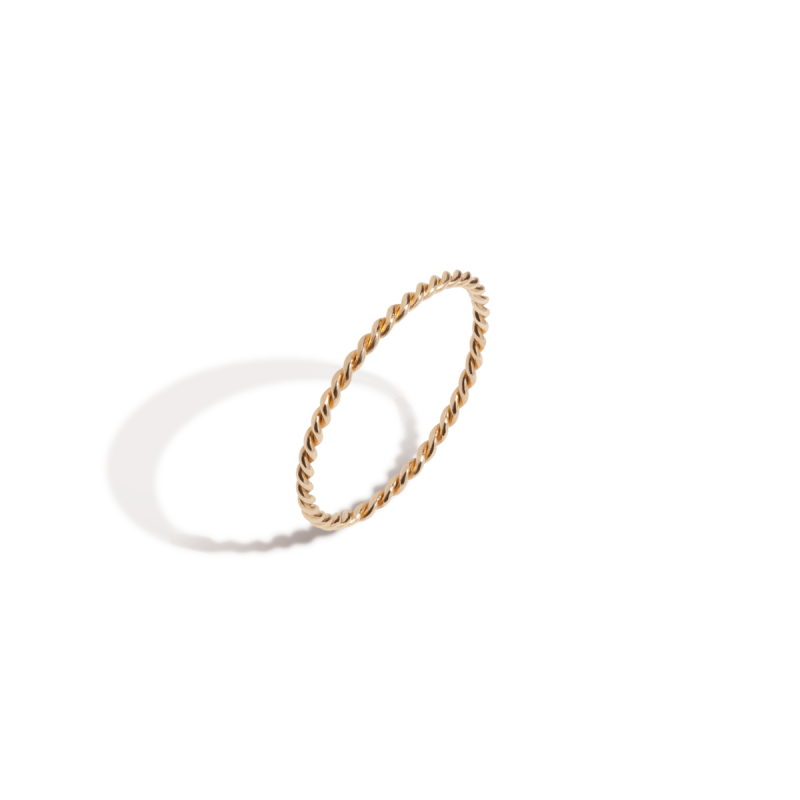 A gold pinky ring from AU-RATE can make her feel cherished and feminine this Valentine's day. This one pictured is called a Stackable Twist ring and would look so cute if bought in pinky-size! They have other stacking rings so you could buy multiple to pair together, or they can be worn individually. Most are available in multiple tones. If you're in a younger relationship, a pinky ring can be a great way to gift a ring without it being interpreted as a sign of deep commitment. Yet, she'll still be reminded of you each time she looks down at her hands and sees the gift you gave her!
Buy it: https://auratenewyork.com/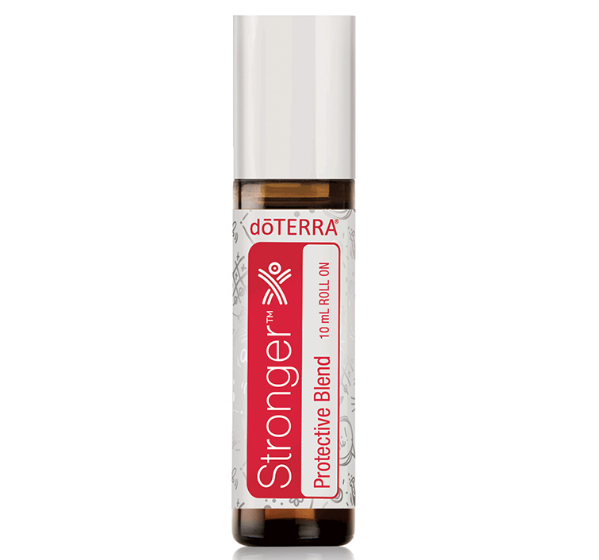 Give the gift of wellness and vitality to your loved one this year through the dōTERRA Stronger Protective Blend. You'll find this blend evokes those feelings when needed it most. Featuring Cedarwood, Litsea, Frankincense, and Rose oils, they have been combined with Fractionated Coconut Oil so as to be gentle on your skin. The convenient roll-on bottles makes applying a breeze!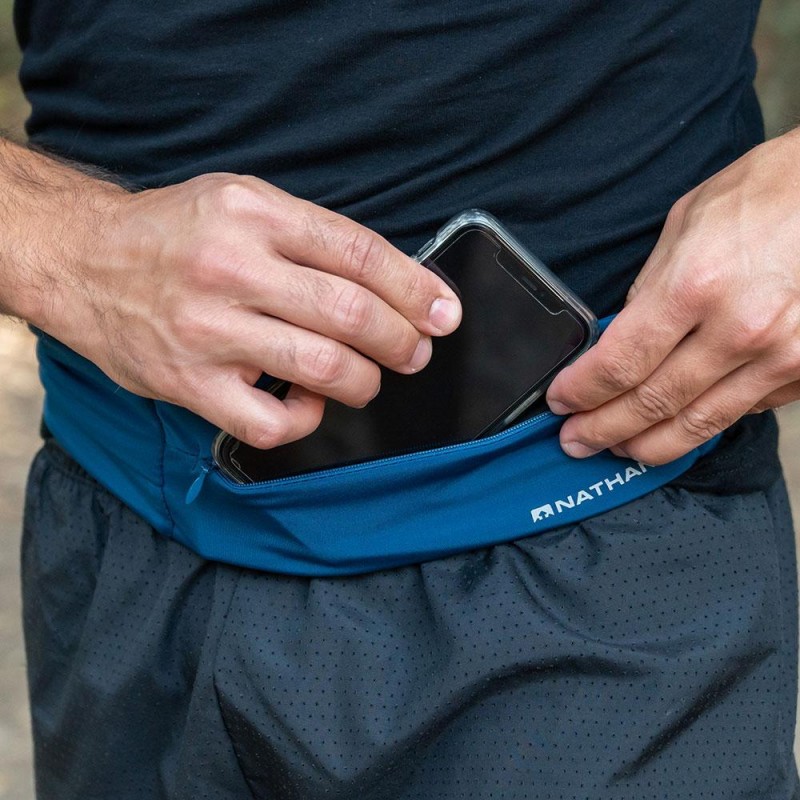 Give a gift that can be used for years to come with the Adjustable Fit Zipster from Nathan Sports. With a simple clip and easy adjusting belt, this new Zipster offers the best of all worlds. You'll enjoy the same comfort and low-profile design that comes designed with easy on/off and a perfect fit. It's truly a must have for carrying your phone, keys, and other necessities. Grab it for the next race day or just walking in the park; the adjustable zipster belt is built for an active life.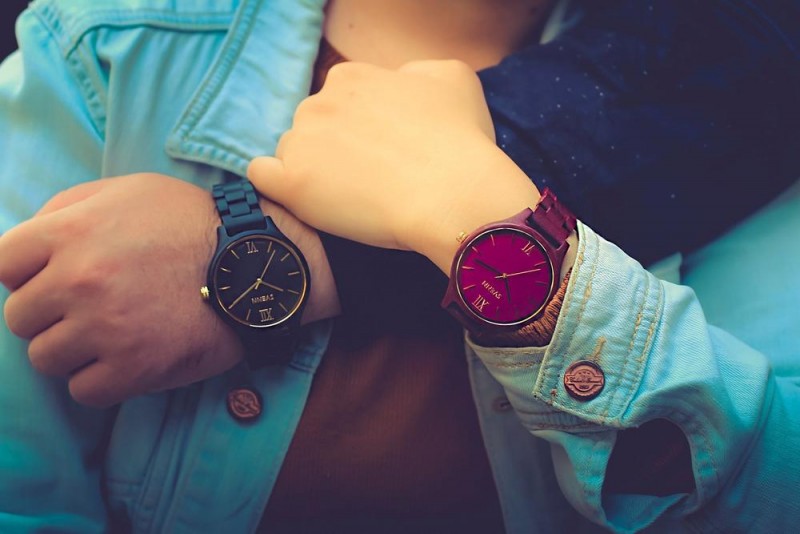 Wood watches are often suggested as a gift for men. I'd like to suggest Wooden Watches For Women, I think they would make a nice unique gift. Svenn offers women's wood watches in a variety of wooden tones and with different face place colors as well, so you can find the one that suits the woman in your life. They also offer couples watches so you could do a couples gift! Want to give a personalized gift? To make it even more unique and special, you can have your Svenn watch engraved in your own handwriting! This way they'll have your message in your own handwriting preserved on their watch forever. Plus, their watches come in a hand made wooden box, perfect for gift giving.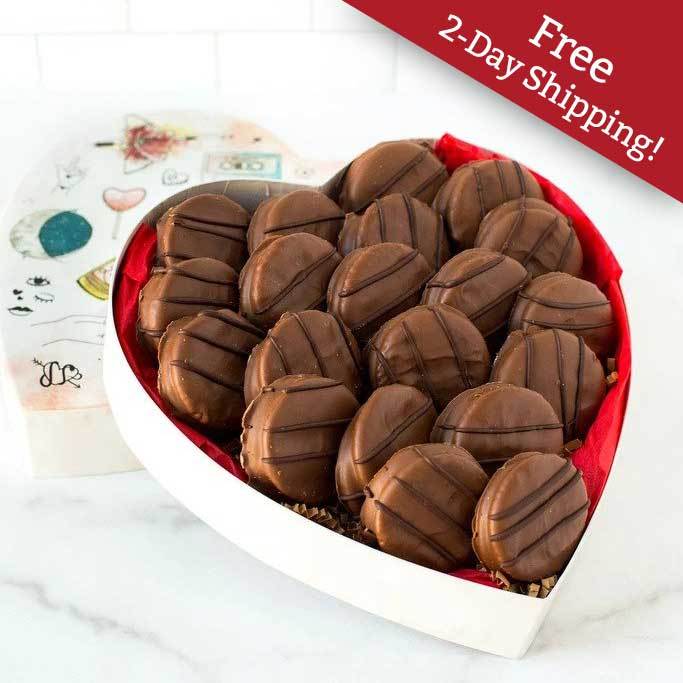 Proven to be a winning combination for decades, everyone seems to enjoy the combination of chocolate and peanut butter! It's a classic blend that has a little bit of something for both the sweet tooth and salt fanatic alike. Sugar Plum has taken this unbeatable combination to an entirely other level by expertly coated their peanut butter cracker cookies with a sweet and creamy milk chocolate deliciousness to bring to life a unique confection you'll be challenged to slow down and savor! These Valentine's Day Milk Chocolate-Covered Peanut Butter Cracker Cookies are amazing!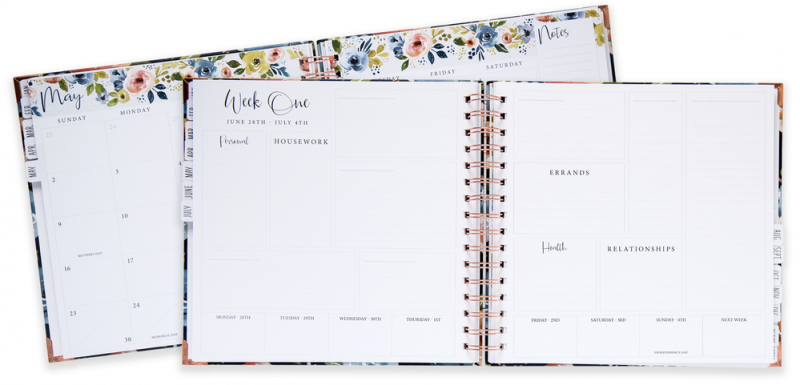 With room for every idea and a totally unique design, Spaces Planner will make the perfect gift for list-makers! This planner helps you prioritize people over projects and offers a flexible weekly outline for complete customization. With three beautiful styles, these planners will brighten their day and help them stay organized, too! With monthly and weekly layouts plus note pages and encouraging quotes, you can't go wrong.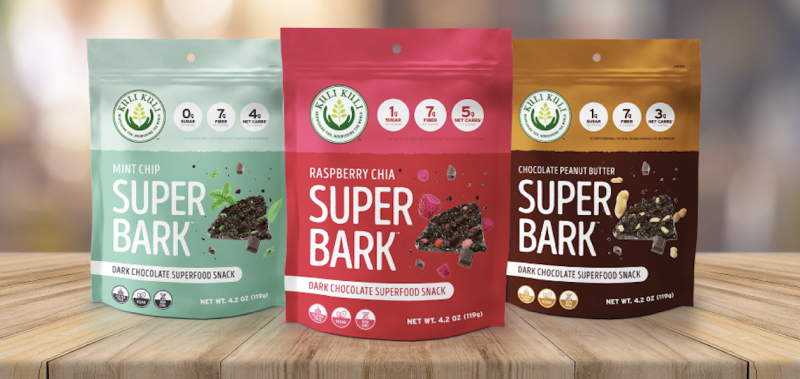 Check out this newly launched dark chocolate SuperBark from Kuli Kuli. With less than 1g of sugar, only 3-5g of net carbs, and five superfoods, this SuperBark is the perfect gift for your health conscious valentine. It's truly the best choice for those who won't sacrifice nutrition when satisfying their sweet tooth! It's also socially impactful – as every product they sell supports African women farmers and plants moringa trees.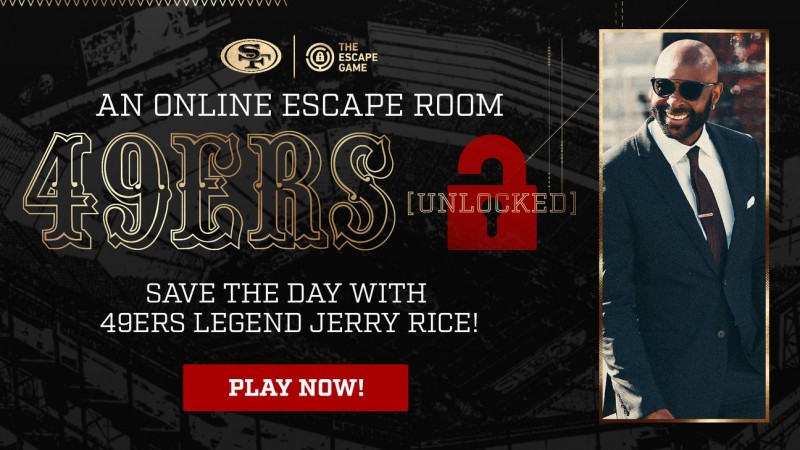 Join your home team on a virtual quest to save the day with 49ers legend Jerry Rice! Just before the start of a major press conference, the team discovers their precious trophies are missing and need your help to track them down. Taunted by a mischievous thief, navigate through Levi's® Stadium and use your 49ers knowledge to unlock puzzles and discover clues to find missing trophies. This is a virtual escape room you won't want to miss, that makes for a great date night!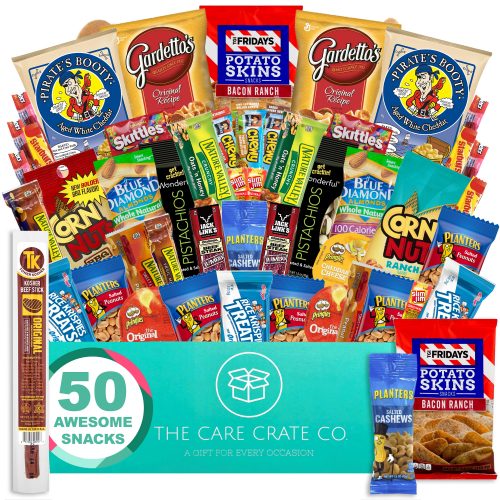 The Men's Care Crate from The Care Crate Co is a fun way to indulge his snack tooth this Valentine's day! This set includes 50 different snacks. It comes in a colorful box, wrapped with tissue paper so it's perfect to give as a gift as-is. This kit has some sweet snacks, some salty snacks, some savory snacks, so it has something for every type of snacker. This would be great for lots of other occasions, too. There's not really a bad time to get some surprise snacks!
Buy it: TheCareCrateCo.com.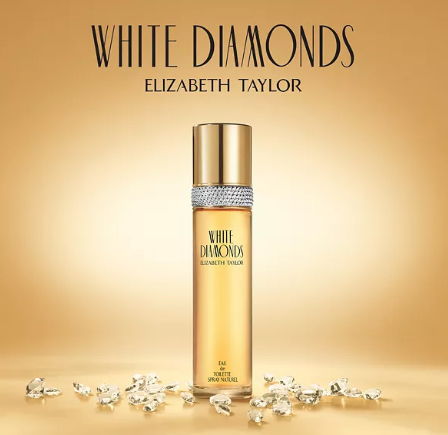 Giving the gift of classic elegance this season is easy with the help of the timeless, Elizabeth Taylor White Diamonds. You'll find the rich, sensual floral fragrance reflects a deep feminine warmth and classic enduring beauty of the woman who made it – Elizabeth Taylor. The epitome of her star-quality – radiant, extraordinarily rare, overwhelmingly and dazzlingly beautiful – the iconic White Diamonds is a token of love and desire. With fragrance notes sourced from over 15 countries and a bouquet of 67 fresh florals used in each bottle, this amazing scent is sure to wow and turn heads.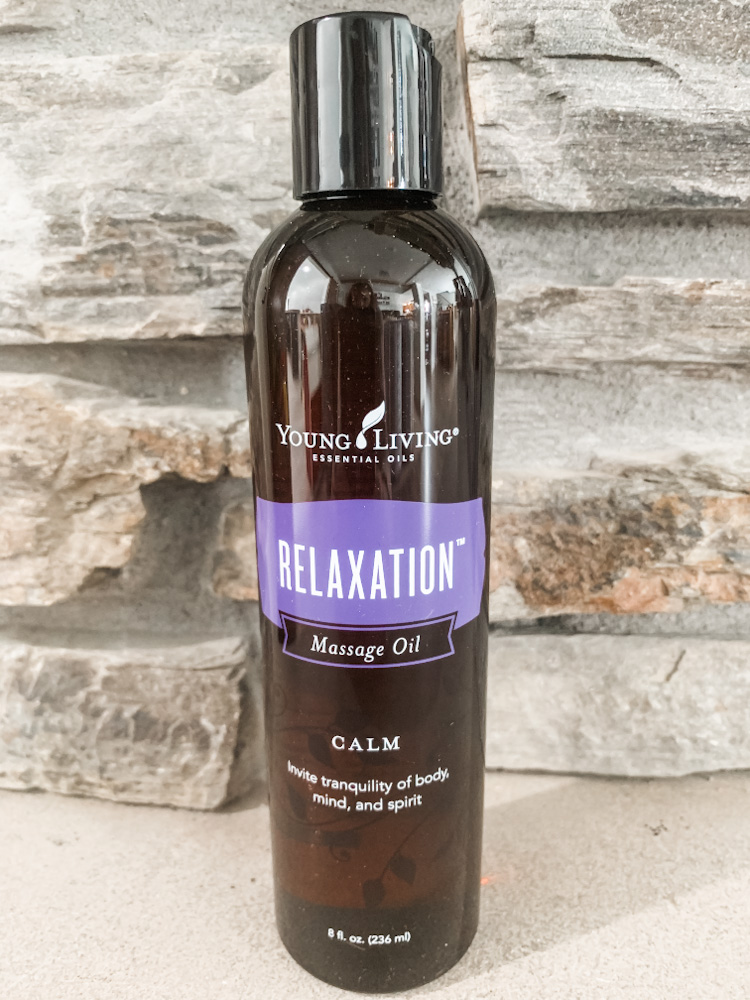 Want to give an amazingly relaxing massage to your loved one? Grab this Relaxation Massage Oil from Young Living for the best results! This specially formulated massage oil combines specifically selected vegetable oils with soothing Coriander, Lavender, Spearmint, and Tangerine essential oils for maximum relaxation. Gently massage onto the skin and enjoy!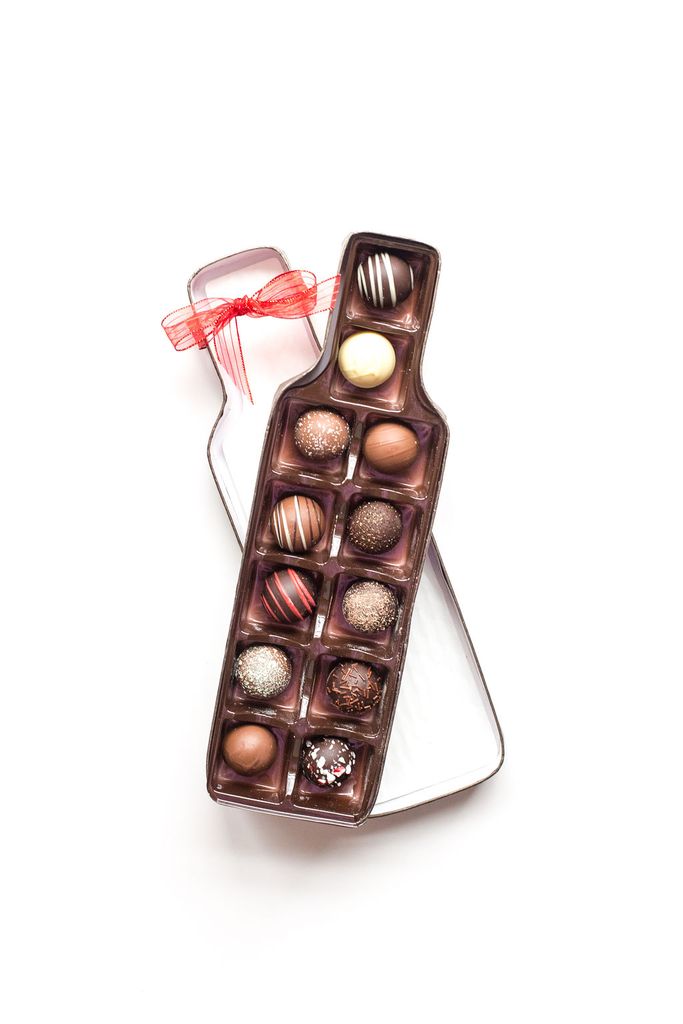 See the thrill on your loved one's face when they try this unique treat!. For those that want to be a little more fun with a truffle assortment look no further than Sugar Plum's Wine Box Truffle Assortment! This decadent assortment features 12-pieces of Sugar Plum's incredible handcrafted chocolate truffles all beautifully laid out in a wine bottle-shaped box that will set the mood for a fantastic day and night with your special someone!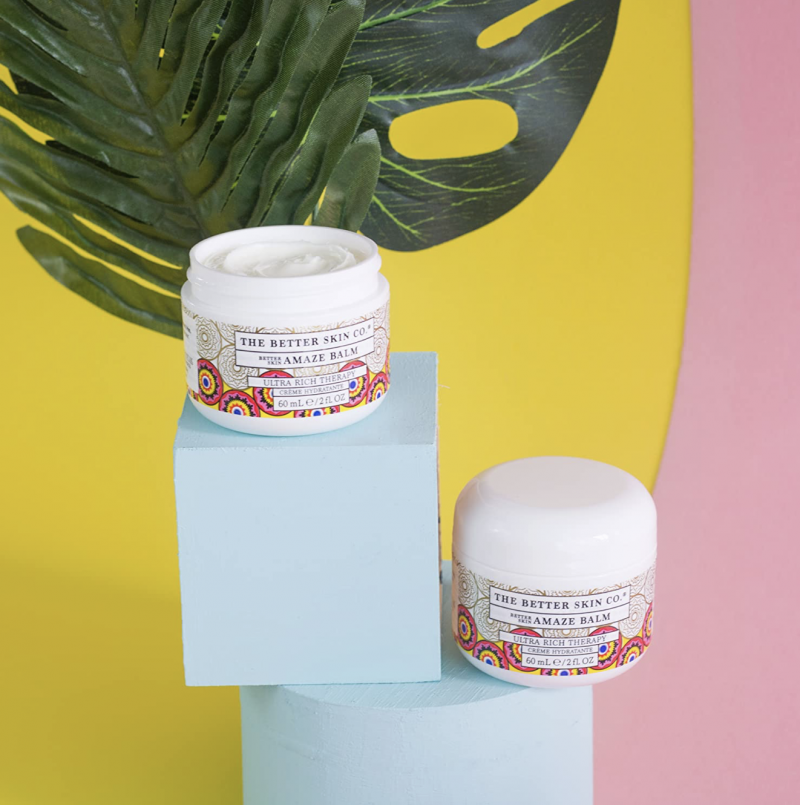 To achieve an enviable glowing complexion, give the gift of The Better Skin Co.'s Amaze Balm for Valentine's Day! The ultra rich balm is formulated with shea butter, coconut, avocado, sunflower, evening primrose and sea buckthorn oil. It deeply nourishes and hydrates skin making it silky smooth and noticeably brighter. Plus, it decreases the appearance of hyperpigmentation and diminishes the appearance of fine lines and wrinkles.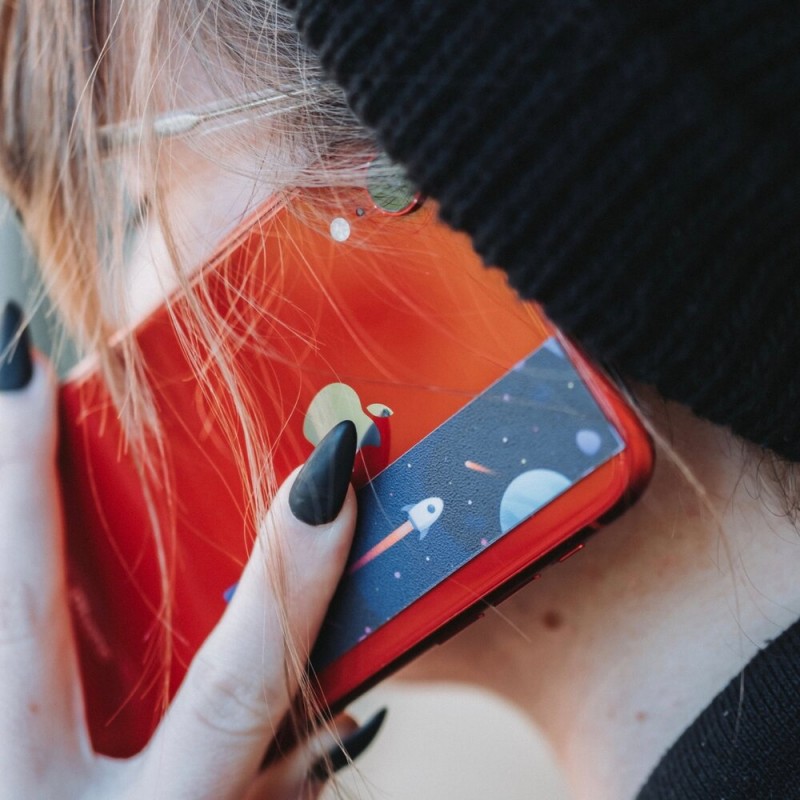 Calm Strips are sensory adhesives or textured stickers. They're slightly textured, so if you rub them with the pad of a finger they feel fairly smooth, but if you scratch the surface with a nail they feel rough. Anyone who likes to fidget or craves sensory input could enjoy these. They come in designs that make them suitable to be put almost anywhere. On a laptop, the back of your phone, the front of a notebook, etc.
Buy it: CalmStrips.net.
The fresh invigorating smell and feel you'll receive from the dōTERRA Thinker Focus Blend is perfect for everyday use. Featuring some of your favorite oils, blended together with coconut oil; enjoy Vetiver, Peppermint, Clementine, and Rosemary. The wonderful aroma has been designed with ingredients that may help with performing your daily tasks. Roll on topically and then get busy!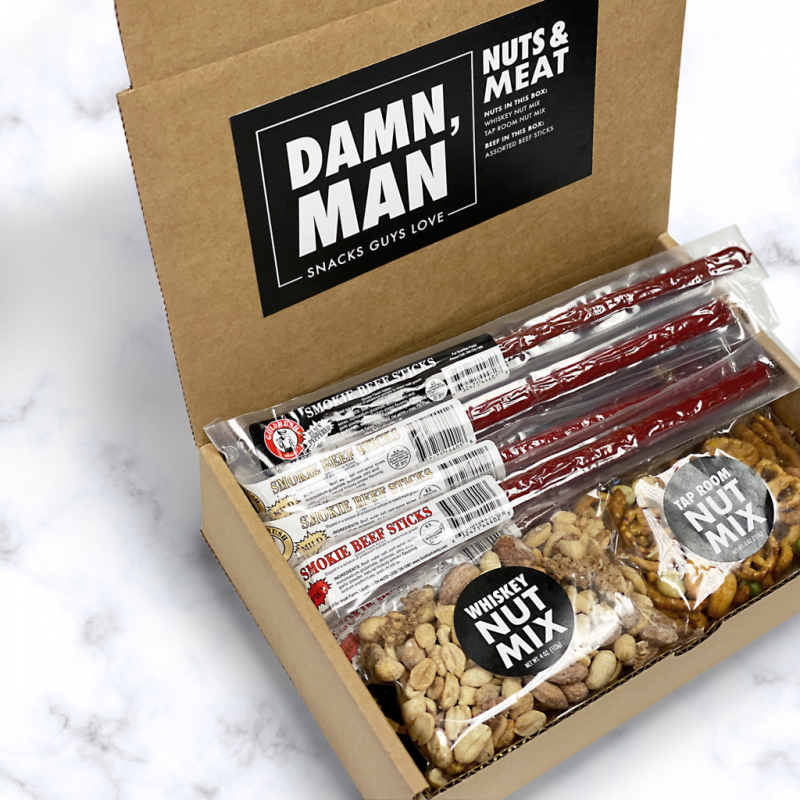 This Valentine's Day, get the man in your life a gift that will resonate with him right down to his caveman core with this manly Nuts & Beef Box from Sugar Plum! They've sourced an amazing collection of the very best beef sticks he will ever taste, ranging from mild to wild. Each variety has been handpicked to cater to the primal hunter-gatherer instinct that echoes in the background from the evolution of early man.
Your box will include:
-Spicy Beef Stick x 4
-Black Pepper Beef Stick x 4
-Mild Beef Stick x 2
-Whiskey Nut Mix
-Taproom Nut Mix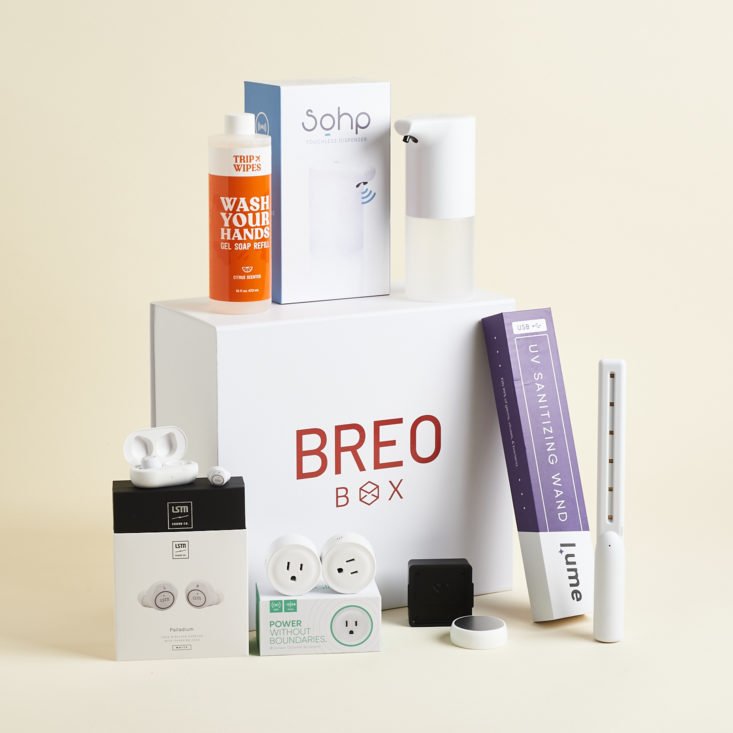 BREO BOX is a curated, hand-packed subscription box full of products you didn't know you needed! This seasonal subscription box is filled with the latest tech, gadgets, home goods, fitness products, and more, all to enhance your lifestyle. The winter box includes products like wireless earbuds, a sanitizing wand, smart Wi-Fi plug-ins and more! Purchase one box or up to four to receive boxes throughout the year.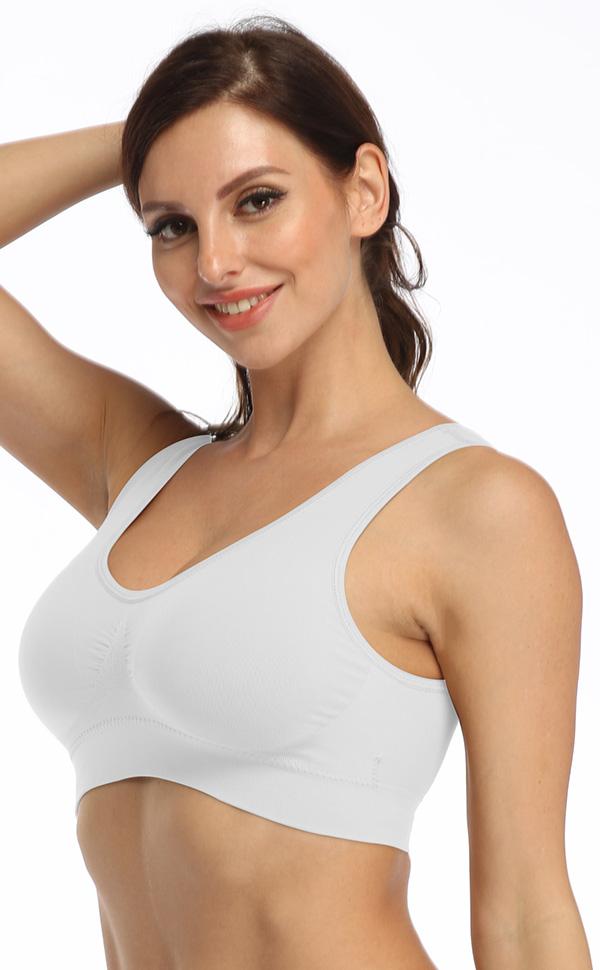 The Coobie Comfort bra is a great way to give the gift of comfort! This bra is seamless, has soft cups, wide straps and full coverage to keep you comfortable yet supported. This style is commonly recommended as a post-breast cancer bra instead of a mastectomy bra because it's that comfortable and protecting while also being supportive. It's available in S-XL and in 3 colors.
Buy it: ShopCoobie.com or Amazon.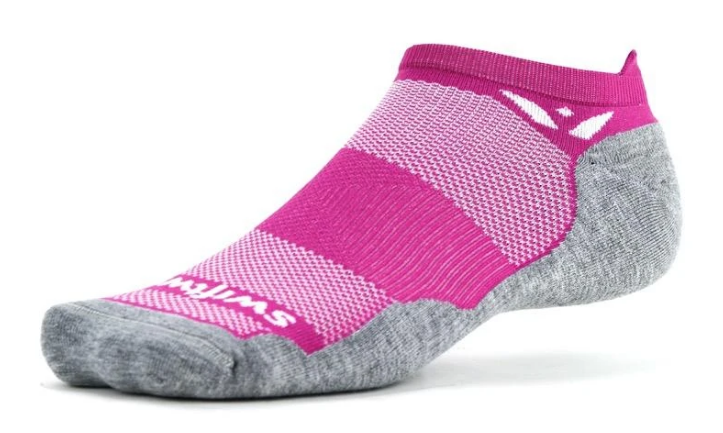 Give a gift of amazing socks to your sweetie with the MAXUS Zero Tab from Swiftwick! These socks are designed for comfort and feature a new micro tab that prevents contact with the back of the shoe for maximum protection from blisters. They offer compression performance benefits you'll be able to feel. The plush footbed is constructed using high volume fibers that work to wick moisture up to 40% better than competitive materials all-the-while using a thin, lightweight upper to increase breathability.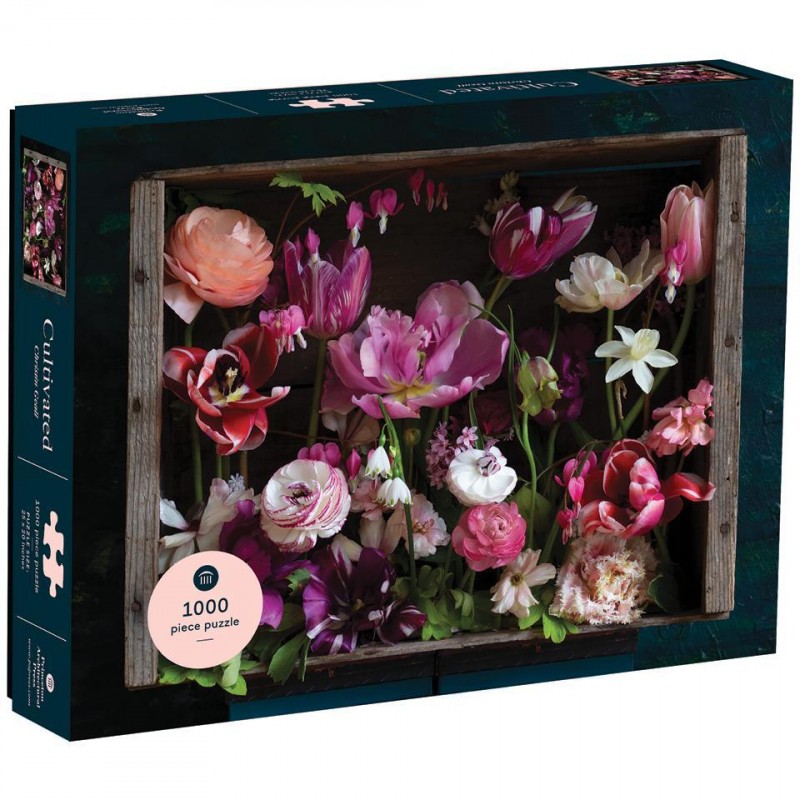 Arrange a stunning modern masterpiece of floral design with this 1000-piece Cultivated Jigsaw Puzzle by designer and photographer Christin Geall. Piecing together this lush arrangement will immerse you in her inspired world of flowers, colors, and light. This is a beautiful puzzle and makes the perfect activity for a couple.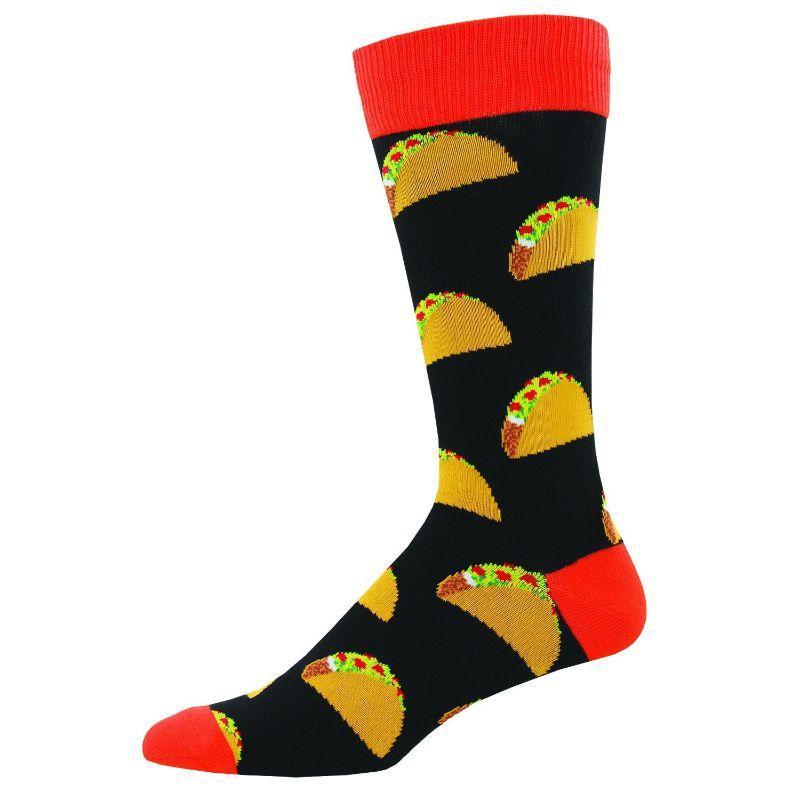 John's Crazy Socks is a fun place to go for…crazy socks! They have funny, weird, and wacky socks (and some normal socks) that will make fun Valentine's day gifts. They even have some designs (like these taco ones) in men's and women's designs. You could do matching taco socks as a couples gift! John's Crazy Socks is a father-son venture inspired by the son John, who has down syndrome. They donate 5% of proceeds to the special olympics and offer some socks with awareness themes. So, you can get cool socks and support a great cause.
Buy it: JohnsCrazySocks.com.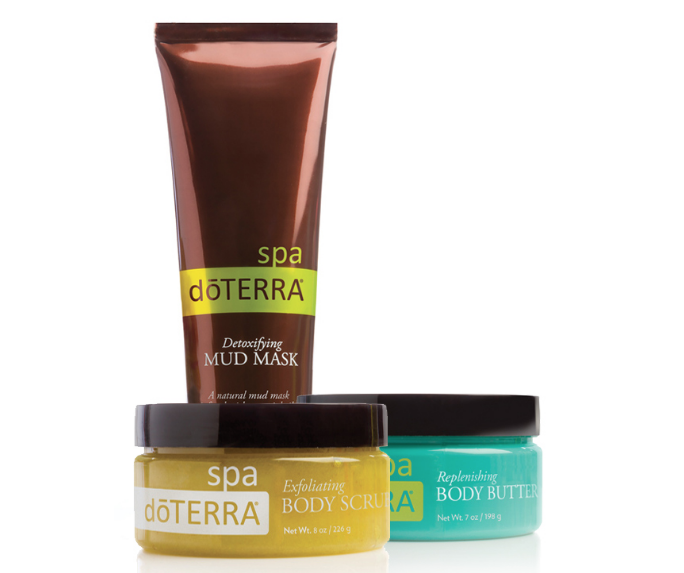 Spoil someone special and let them indulge with the dōTERRA Spa Luxury Kit this Valentine's. It comes complete with everything you need for a spa night at home including:
-Exfoliating Body Scrub
-Detoxifying Mud Mask
-Replenishing Body Butter
Pamper yourself, a friend, or a loved one with this unforgettable, relaxing, aromatic experience!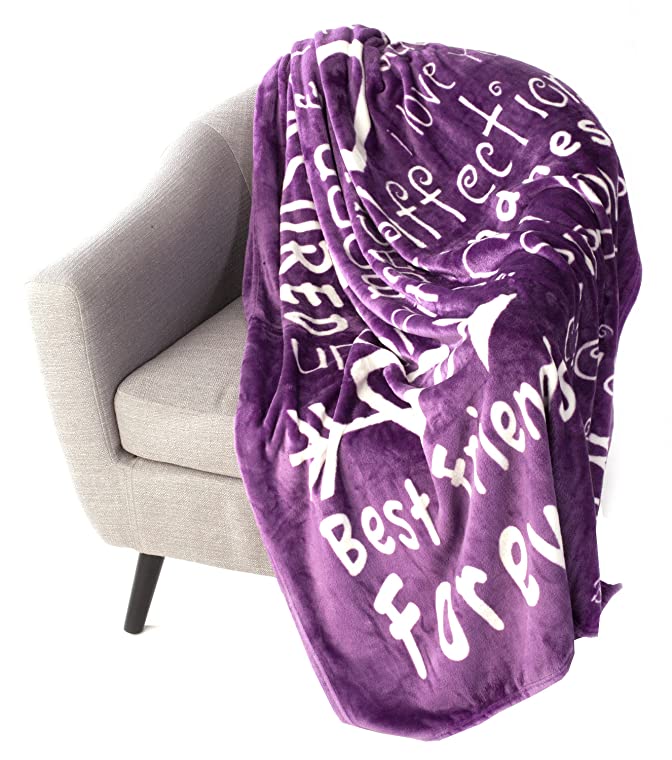 Give the gift of a warm snuggle with BlankieGram's I Love You Throw Blanket! Each BlankieGram is an enduring reflection of your care and love and is available in multiple color options. Inspiring messages cover this cozy throw blanket to let someone know just how much you are about them. Every color has been chosen for its special qualities – qualities that help to soothe the soul and recharge and energize the spirit. BlankieGram usees the finest high-end quality materials to create these super soft blankets that won't shrink or shed.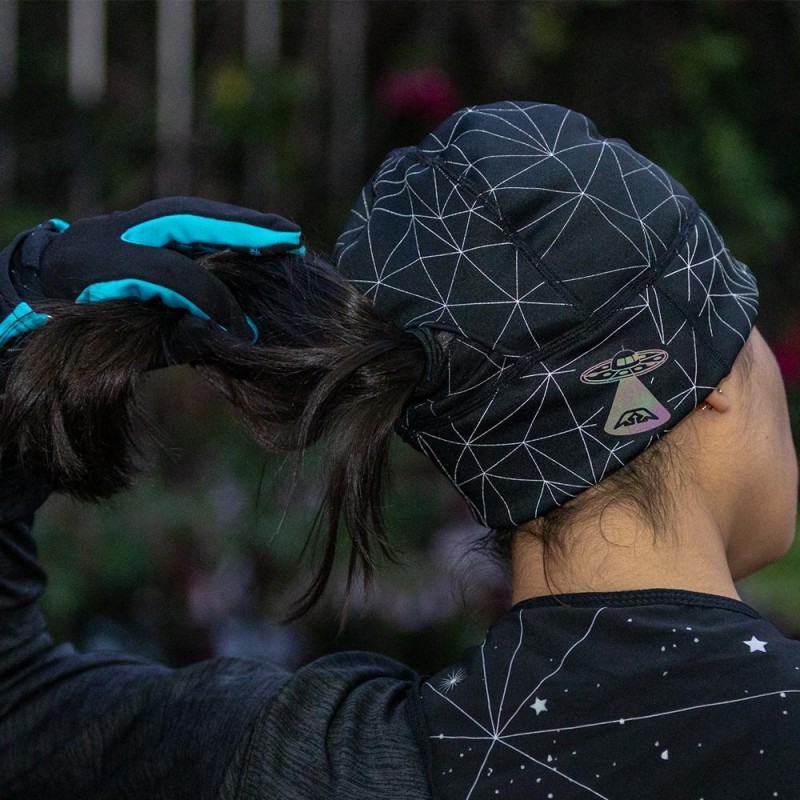 A gift that is both functional, practical, and cute! This lightweight stretch ponytail beanie works hard to provide additional reflective flair and keep you safe! It's a great accessory for those cool weather runs that transition from day to night so early. The reflective graphic detailing works well to help provide better visibility in low-light conditions while the soft polyester/spandex techno knit fabric offers a comfort shearing back and smooth face.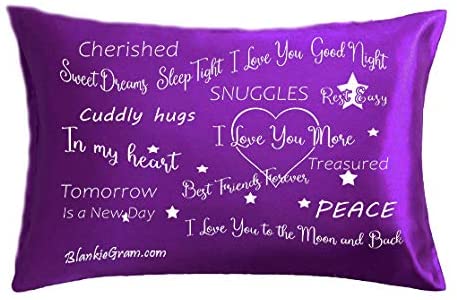 This Satin I Love You Pillowcase from BlankieGram will make the perfect gift for Valentine's Day! Polyester satin is soft and breathable for skin and hair which helps prevent wrinkles and split ends. The pillowcase is filled with thoughtful phrases like "I love you to the moon and back" and "sleep tight" and is available in purple or gray. You can also choose between queen or king sized options! With each purchase, BlankieGram donates blankets with the goal of covering the world in hugs.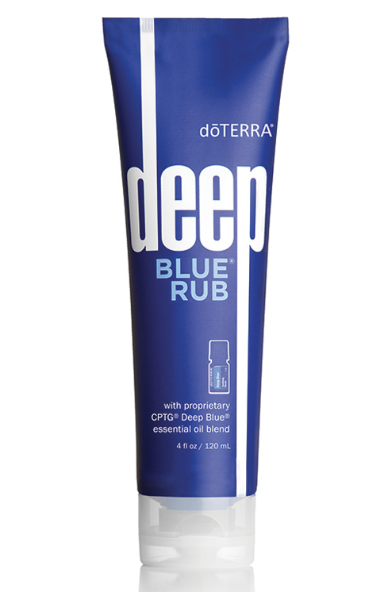 The topical dōTERRA Deep Blue Rub delivers a comforting sensation of cooling and warmth to the problem areas you apply to. Infused with Deep Blue Essential Oil Blend, you'll also enjoy experiencing a proprietary blend of natural plant extracts and other powerful ingredients. Perfect for the athlete in your life or anyone who deals with aches and pains. For topical use only, simply massage this cream wherever you're looking for relief.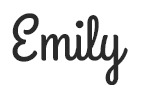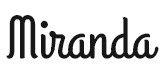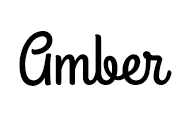 Hi there! I am Emily Evert, the owner of Emily Reviews. I am 28 and live in a small town in Michigan with my boyfriend Ryan and our two pugs. I have a large family and I adore my nieces and nephews. I love reading memoirs, and learning about child development and psychology. I love watching The Game of Thrones, Teen Mom, Sister Wives and Veep. I like listening to Jason Isbell, John Prine, and other alt-country or Americana music. I created Emily Reviews as a creative outlet to share my life and the products that I love with others.
This post currently has 13 responses.