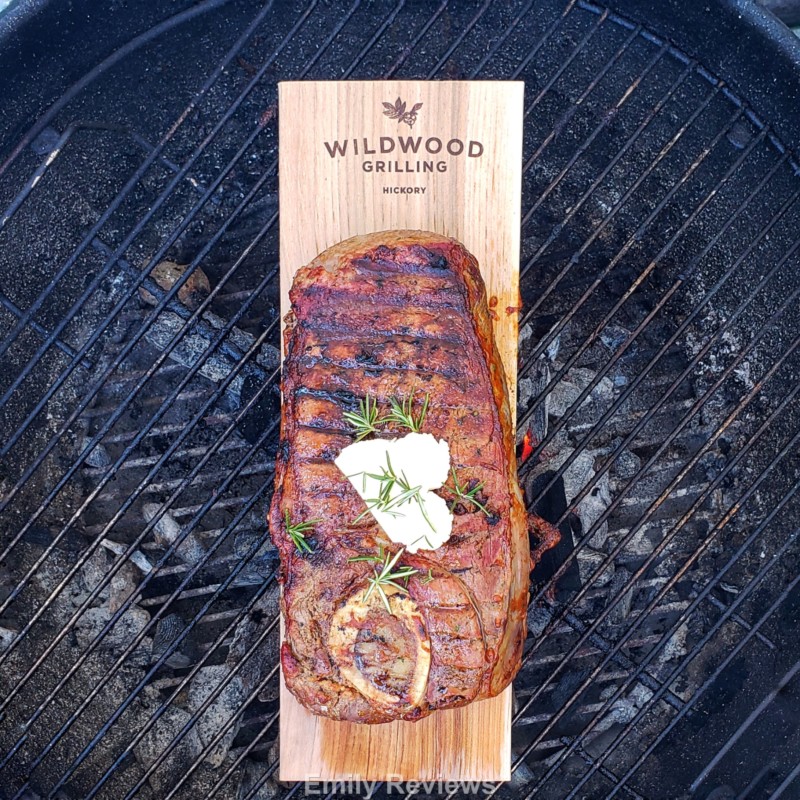 Thank you to Wildwood Grilling for providing me with products to facilitate my blog review. All opinions are 100% my own.
Our family is big on outdoor entertaining; we always have been. Now with Covid at the forefront of every event that includes more than just our immediate family, we have moved even more of our gatherings outside. One way we love turning a regular meal or event into something special is by adding Wildwood Grilling Planks to the guest list.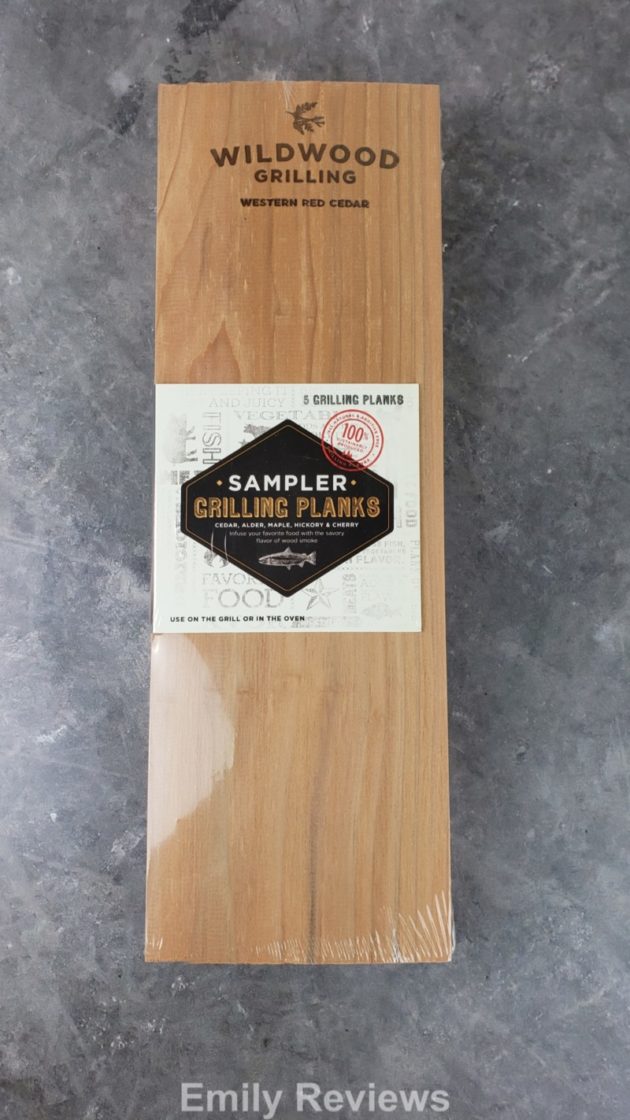 Wildwood Grilling Planks Review
For my review, I received the Wildwood Grilling Planks Medium-Sized Sampler Pack.
When food is cooked on Wildwood Grilling Planks the wood infuses flavor into the food item. With each kind of wood, you get a different flavor profile. The Medium-Sized Sampler Pack includes 5 Grilling Planks in Alder, Hickory, Maple, Western Red Cedar, Wild Cherry. Wildwood Grilling Planks are aromatic and the smokey flavor goes well with anything you cook on it.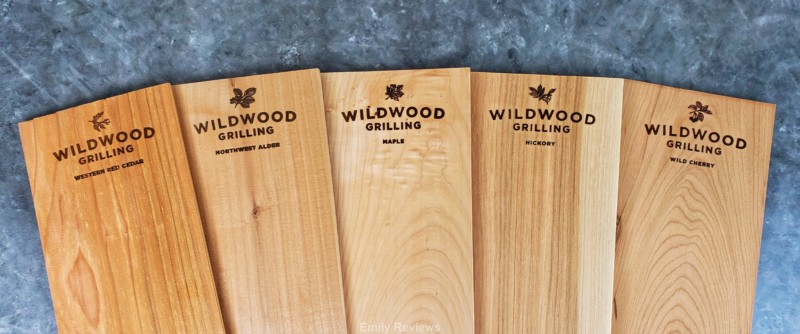 What are Wildwood Grilling Planks?
Wildwood Grilling Planks are made in and from items sourced in the USA. The planks in the Wildwood Grilling Plank Medium-Sizes Sampler Pack are 5″ x 11″ x 3/8″ in size. They can be used not only on a grill but also in a smoker or in the oven if you prefer to stay inside for your meal preparation.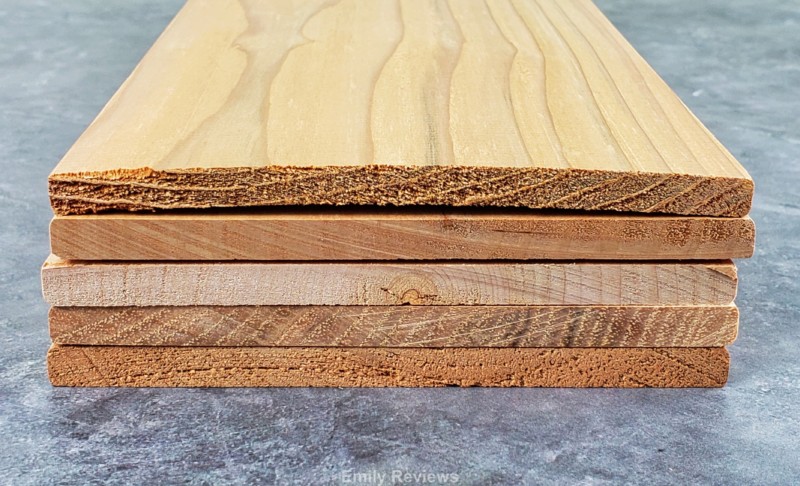 How do you use Wildwood Grilling Planks?
To prepare your Wildwood Grilling Planks for use, simply soak them in warm water for about 15 minutes. Place your food item (seasoned to taste) on the plank and then pop it into or onto a heated grill, smoker, or oven. As always, do not leave your plank and food items unattended as cooking times may differ. Once your food item is cooked, if you wish, you can even use your Wildwood Grilling Plank as a serving plate; just be safe and put something protective under it since it will have a charcoal bottom that could rub off onto a table or tablecloth.
Your Wildwood Grilling Plank is only to be used once so please discard it in an appropriate way.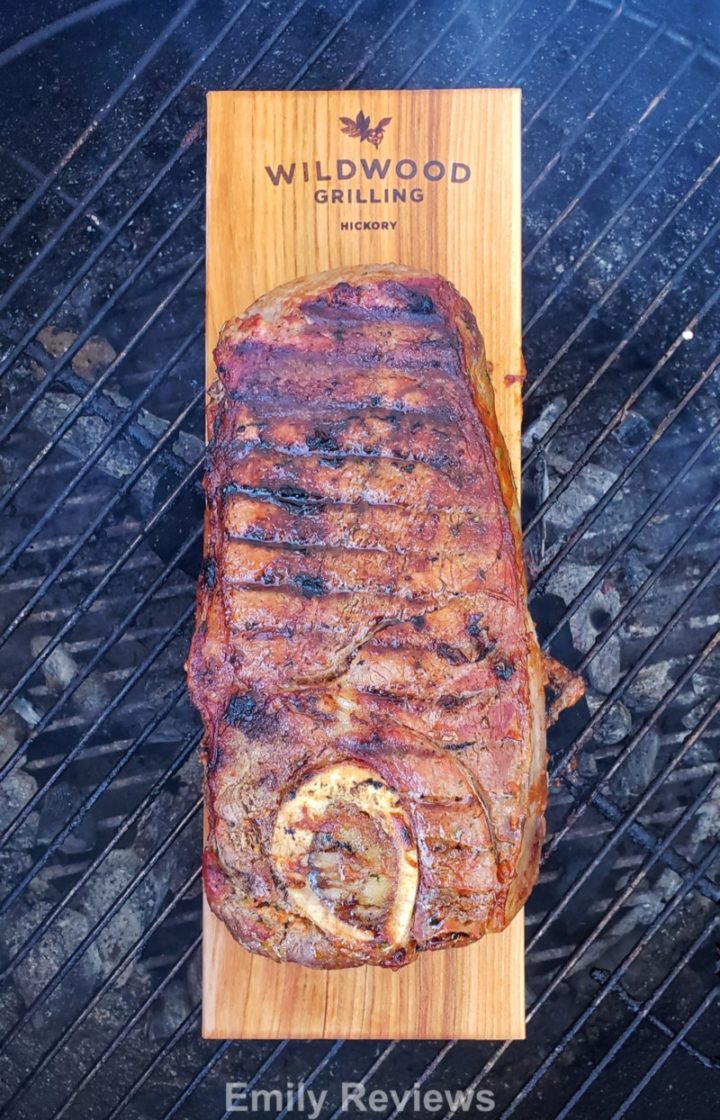 What foods would taste good prepared on Wildwood Grilling Planks?
Just about any food, you can think of would taste great prepared on Wildwood Grilling Planks. You can do meats, vegetables, and fruits! If you need inspiration check out the recipe table on Wildwood Grilling's website.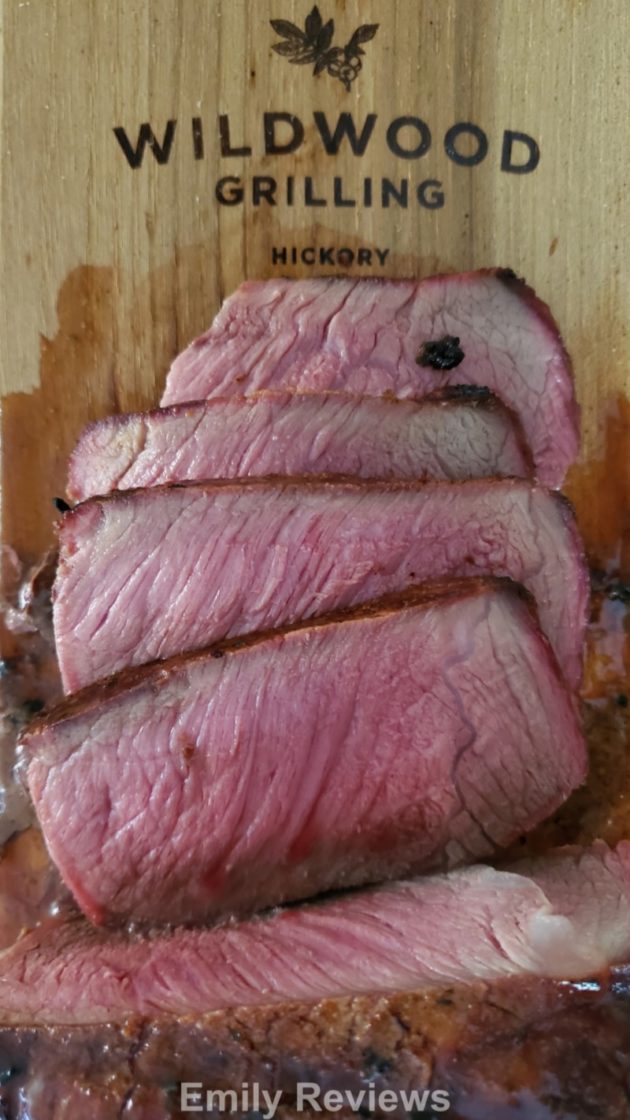 Buy It: Please visit the Wildwood Grilling website to see the great selection of products they offer and convenient shopping locations.
Connect: Don't forget to follow Wildwood Grilling on Facebook, Twitter, and Instagram for the latest product announcements and special offers.
Win it: THREE winners will each receive a 5 x 11 Wildwood Grilling Plank Sampler Pack and a tin of Rib Rub. This is a US giveaway. The giveaway is scheduled to end on 4/28/2021. Good luck!


This post currently has 7 responses.