I was sent National Geographics kids books in exchange for this post. All opinions are my own.
I love when kids go through a dinosaur phase. I just think it's so cute, and dinosaurs are so interesting! My 5 year old nephew is into dinosaurs right now, and it's fun to watch this phase. May 15th was National Dinosaur Day, and may is a month of Dino-MAY-nia, so I've teamed up with Nat Geo to showcase some Dinosaur kids books!
Little Kids first big book of dinosaurs is great for my nephew as it's for kids ages 4-8. It sells for $14.95 and has 128 pages. It's been a best-seller on Amazon. It has great illustration of a wide range of dinosaurs, and age-appropriate information so that little dinosaur lovers can learn without being overwhelmed with information. Each page spread focuses on a different dinosaur so kids can find their favorites!
For slightly older kids (8-12), selling for $14.99, Dino Records is a fascinating book focused on record setting facts. For example, want to learn the biggest, smallest, weirdest, dealistor most mysterious dinosaur? This book will tell you! It also shares information abut other creatures that lived alongside dinosaurs. For example, what was the biggest fish that lived while dinosaurs were alive?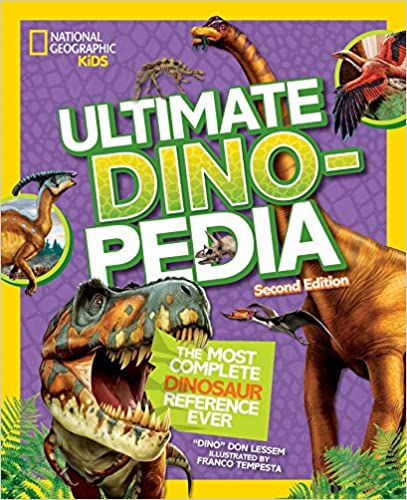 The ultimate dino-pedia 2nd edition is for kids 7-10 and is $24.99. The original edition of this book was so popular that they updated it with all the latest species and up-to-date dinosaur references available. From popular ones like the t-rex, to new finds like the Yi dinosaur. For each one this book shares when they roamed the earth, how they lived, what they ate and more.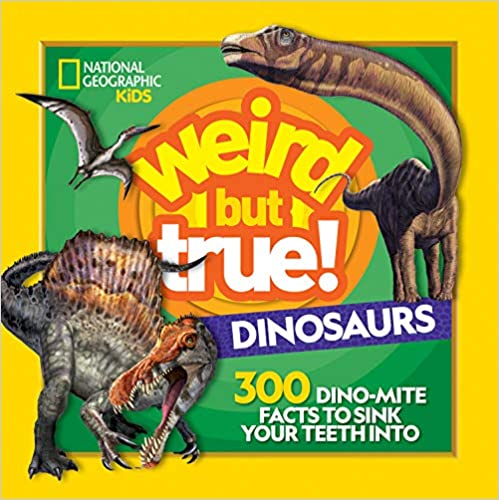 I love the "weird but true" series of books from Nat Geo. These are great books that I think can appeal to most anyone. Who doesn't love weird facts, right? This one is for kids ages 8-12 and sells for $8.99, and of course, it's Dinosaurs themed! Dinoaur loving kids will discover new weird, true facts about dinosaurs that they can share to impres others. For example, did you know that the T.rex had vision 13 times better than humans?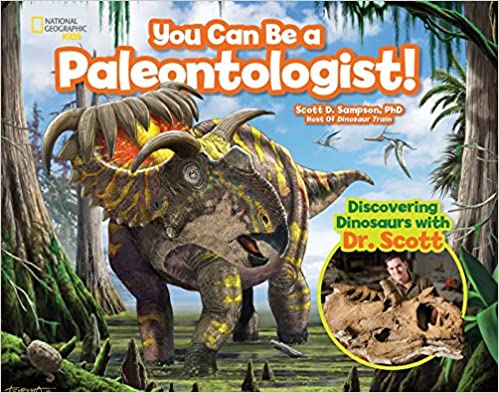 You Can Be A Paleontologist! sells for $16.99 and is for kids 4-8. I'm excited to give my 5 year old nephew this, to help let him know he could be a paleontologist some day! This book talks about the basics of paleontology, such as how paleontologists find dinosaur bones, and how they determine what dinosaurs ate. It also has the overarching goal of encouraging kids go out and make a dino discovery!
Win it: One lucky winner is going to receive all five books listed in this post, they have a total retail value of $80! This giveaway is open to the US and will end 6/11/21.

Hi there! I am Emily Evert, the owner of Emily Reviews. I am 28 and live in a small town in Michigan with my boyfriend Ryan and our two pugs. I have a large family and I adore my nieces and nephews. I love reading memoirs, and learning about child development and psychology. I love watching The Game of Thrones, Teen Mom, Sister Wives and Veep. I like listening to Jason Isbell, John Prine, and other alt-country or Americana music. I created Emily Reviews as a creative outlet to share my life and the products that I love with others.
This post currently has one response.