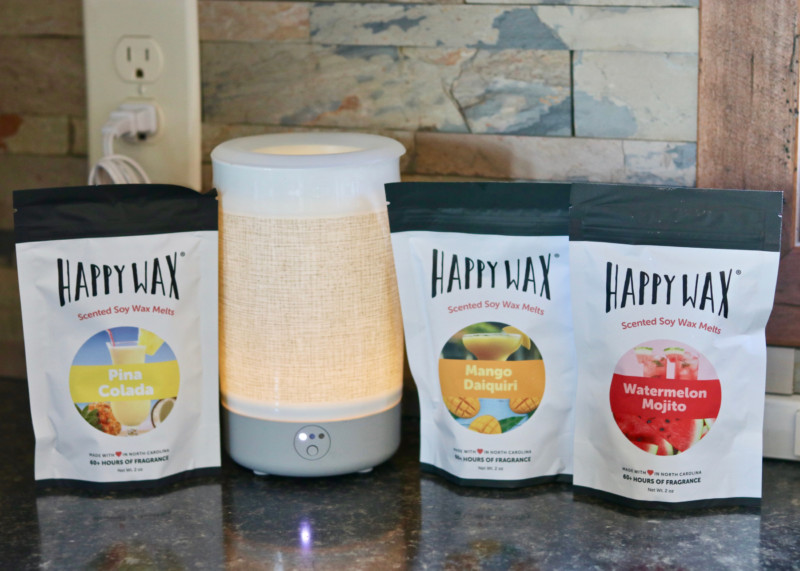 Thank you to Happy Wax for sending products for review in exchange for my honest opinion.
Summer is the perfect time for a fresh fruit margarita, pina colada or daiquiri. Now these delicious drinks come in wax melt form! If you love the scent of candles, but you worry about leaving a candle unattended (especially around kids and pets) then Happy Wax is the perfect solution!
Happy Wax provides a flame-free method of melting scented wax on a ceramic warmer to create fragrance.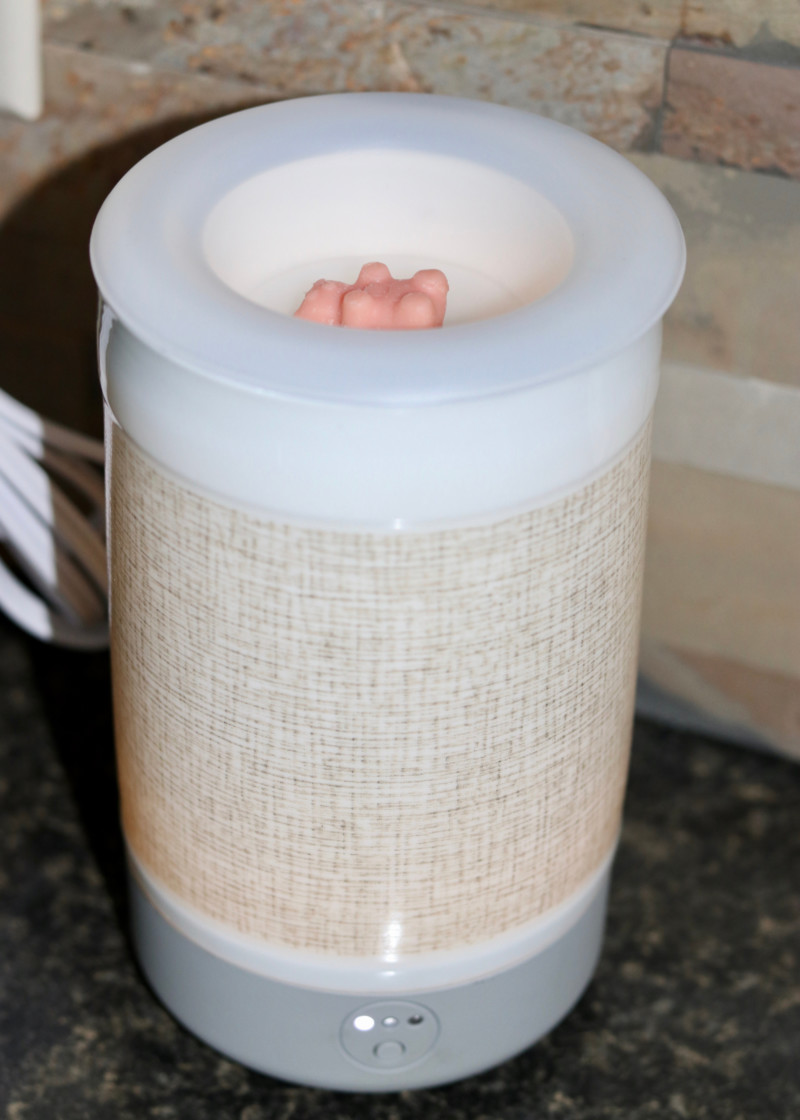 Choose from 18 different Happy Wax warmer styles and 40 different scents. You can also mix and match scents like Watermelon Mojito, Mango Daiquiri, and Pina Colada to create your own custom fragrance!
Happy Wax wax melts are shaped like adorable little teddy bears. They use 100% all-natural soy wax and essential oils, and are always free of phthalates, paraben, and paraffins. I love that you don't have to worry about starting a fire or inhaling any harmful chemicals.
Each 2oz Happy Wax melt pouch contains about 16 wax bears. The pouch will provide approximately 60 hours of scent. Typically they recommend melting two bears at one time to give about 8 hours of scent.
A neat feature is by the press of the button, you can set the timer for 3, 6, or 9 hours and "set it and forget it".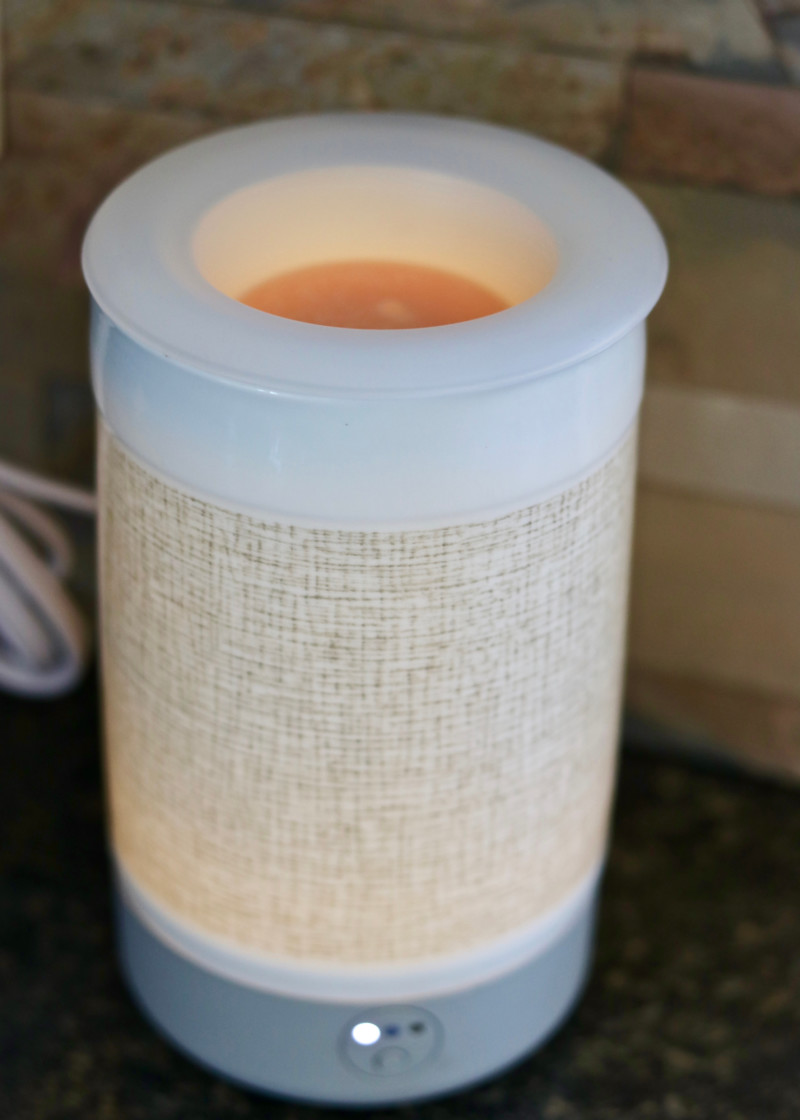 Another feature I love is the "no-scrape" silicone wax melt removal dish. Other popular wax melt warmers I have owned just have the ceramic top to melt wax, and it can be difficult to remove all of the wax from the top of the warmer. With the Happy Wax warmer, it is extremely easy to remove the wax from the silicone dish once it has lost its fragrance.
The Happy Wax warmer comes with a printed on design and features a built in ceramic heater. It is different from other ceramic wax warmers that I have owned in that there is no lightbulb heating the wax. I love that I won't have to worry about changing lightbulbs! The warmer does product a warm soft glow from a built-in LED.
With a rubberized anti-skid base, you can place your Happy Wax warmer safely and securely wherever you'd like without damaging any surfaces in your home.
Overall, I am extremely pleased with my new Happy Wax warmer and melts. The many features listed above set the warmer apart from others I have owned and the Happy Wax melts smell absolutely heavenly.
Tell me in the comments: Which Happy Wax scent would you like to try?
Buy It: Head over to Happy Wax to see for yourself the great selection of products they offer.
Connect: Don't forget to like them on Facebook, follow them on Instagram and Pinterest, and subscribe to their YouTube channel for all the latest news and promotions.


Hi, my name is Asha. I am 33-years-old and am a nurse by profession. Right now I am battling Breast Cancer. My husband and I have been married for 7 years and together we have a sweet five-year-old daughter, a two-year-old son, and a lovable bunny named Caramel. I enjoy spending time with family, taking photographs, scrapbooking, hunting, fishing, cooking and gardening.
This post currently has 7 responses.