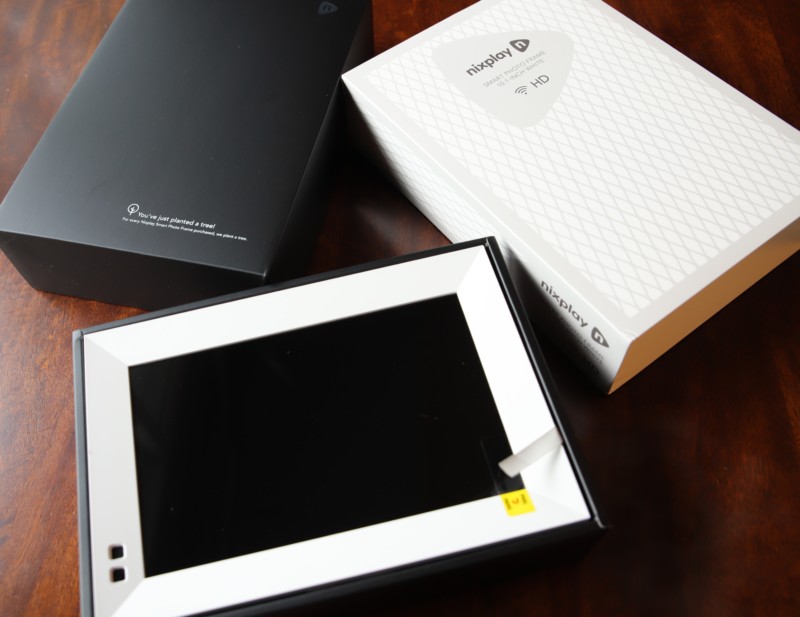 Thanks to Nixplay for sending me this frame. As always, all opinions are my own.
With Father's Day and summer holidays right around the corner, it's time to get those last minute gifts! My husband is incredibly difficult to shop for because he never "needs" anything. This year, I decided to gift him with a digital picture frame from Nixplay with photos from all of our family trips. He works so hard so that I'm able to stay home with our kids while they're young, and that's invaluable to me. He is so selfless, and one of his favorite things to do is travel so I know this will be a special gift for him.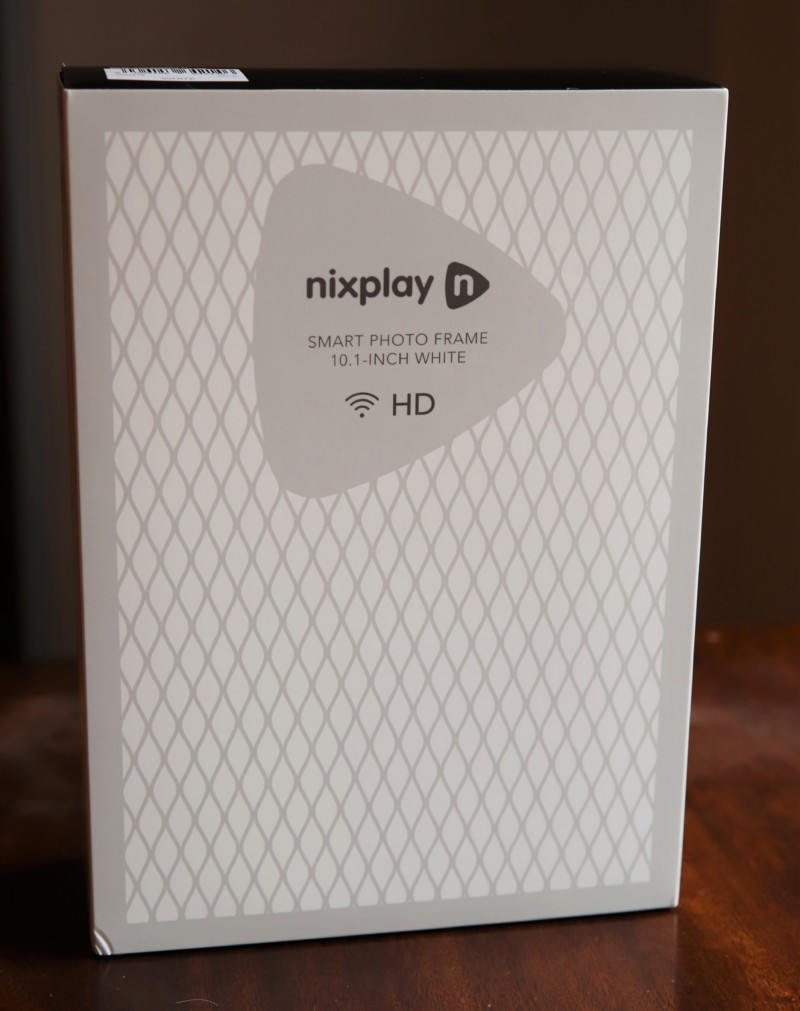 Nixplay Special Edition White Photo Frame
This picture frame is 10.1 inches but comes in a variety of sizes depending on your needs. This is the first time Nixplay has offered a white frame and I was excited because we're making everything more neutral in our house, which includes a lot of greys and whites. The frame will fit perfectly in our living room and we can enjoy pictures and videos from our trips while we hang out as a family.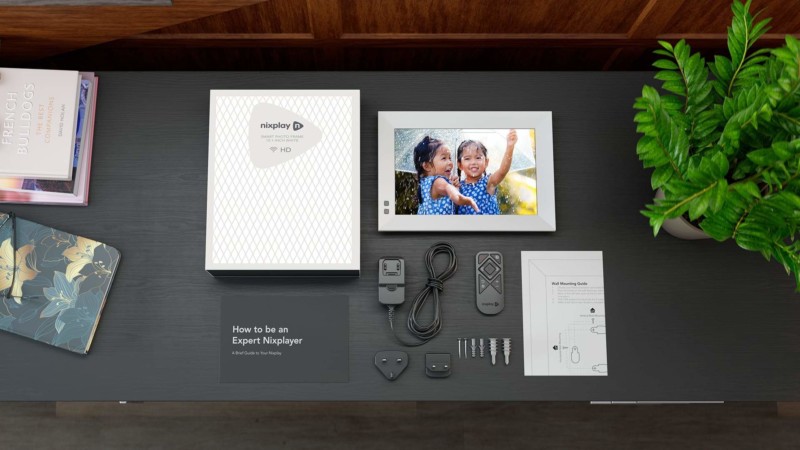 Every Nixplay Digital Photo Frame comes with the frame, a power cord, a remote, hanging or tabletop necessities, and the option to subscribe to Nixplay Plus. This is Nixplay's subscription service and it offers so many perks. First of all, you can connect up to ten Nixplay frames to your account to share pictures with family anywhere. Next, you get up to 80% off Nixplay print products (and 50% off this frame if you sign up for an annual subscription!). You can also add up to one minute video clips to your frame when you have Nixplay Plus!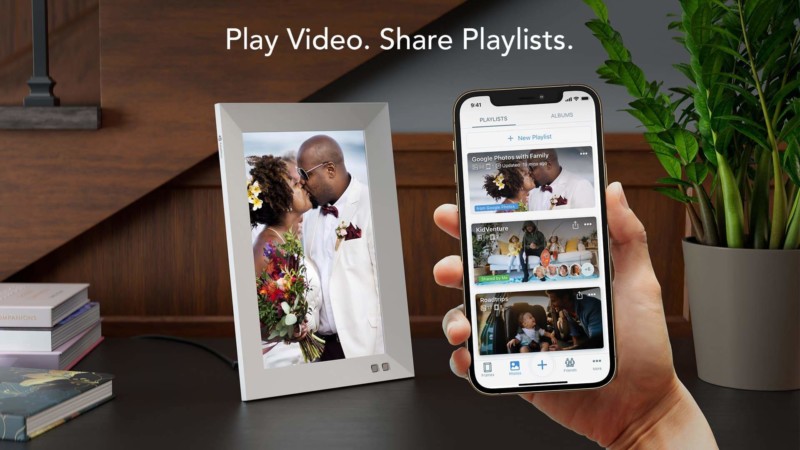 It's easy to organize your frames via the app on your phone, and you can create playlists as well. I love that I can send photos to my parents and grandparents, as well as updating the Nixplay frames in our own home. The frame has 8GB of storage so you can load it with a large amount of photos and you can change or add photos and videos at any time.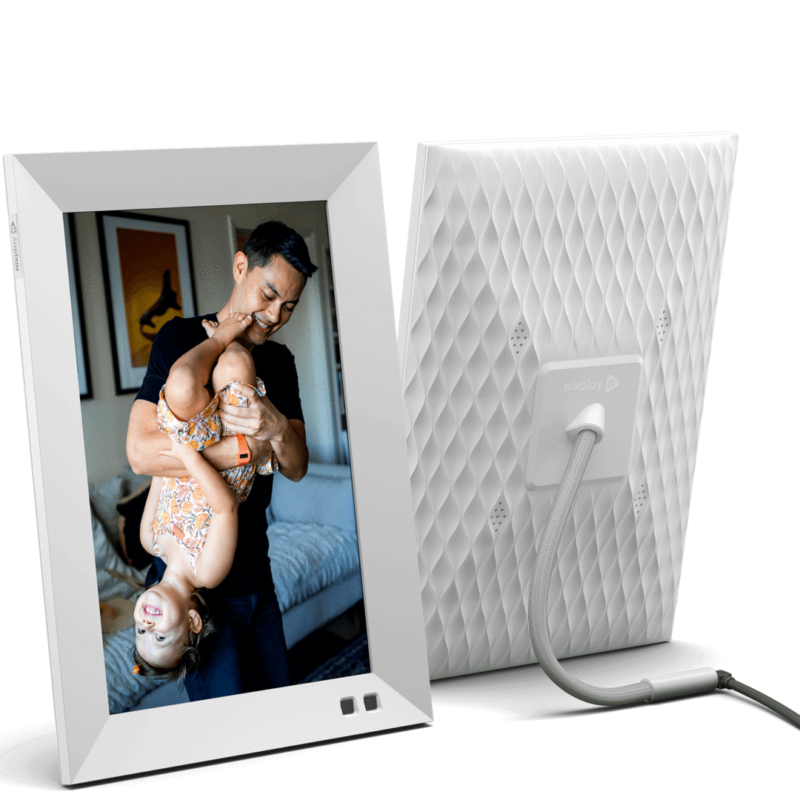 I know my husband has travel fever right now and we don't have any big trips planned soon, but hopefully this frame will remind him how much fun our family vacations are and tide him over until our next trip!
Buy it: Nixplay
Discount: Save 50% off this frame by signing up for an annual subscription to Nixplay Plus! (While supplies last)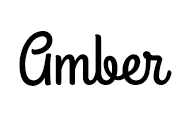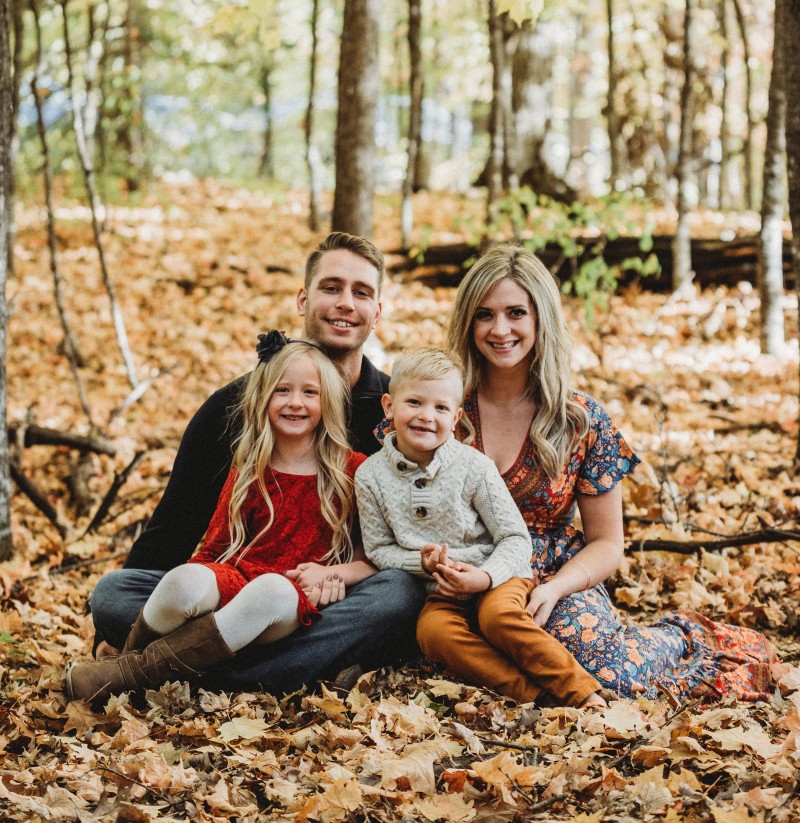 Hi there! I'm Amber, a 32 year old wife and mom of two from central Minnesota. I love to travel and to be outside with my kids anywhere the weather is warm! When I have a spare free moment, I love to read and scrapbook as well as binge-watch Netflix long after the kids are asleep. I drink too much Caribou Coffee and have a real sweet tooth but also try very hard to consume organic foods and use eco-friendly, fair trade products as much as possible. I also love socializing and sharing about my favorite products!
This post currently has one response.