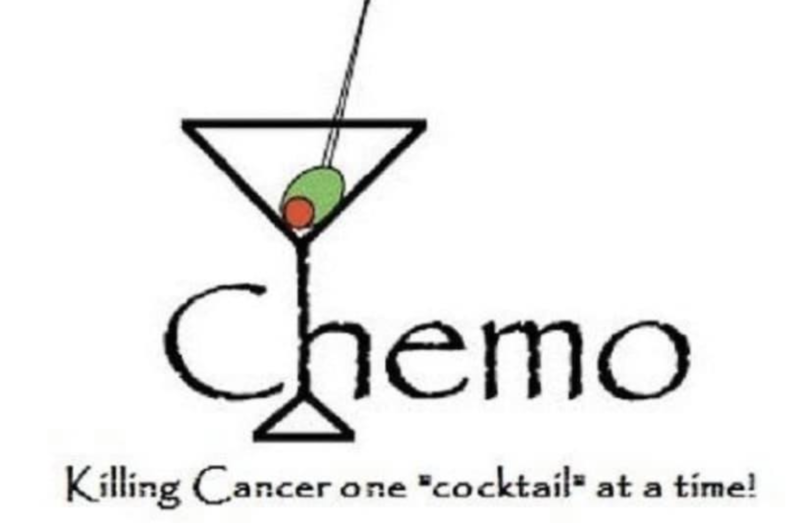 If you follow the blog, you know that this spring I was diagnosed with Breast Cancer. Even though I do have a family history of breast cancer (on both sides), at 32-years-old it was still a complete shock. If you're just joining us and you'd like to read more: Asha's Breast Cancer Story.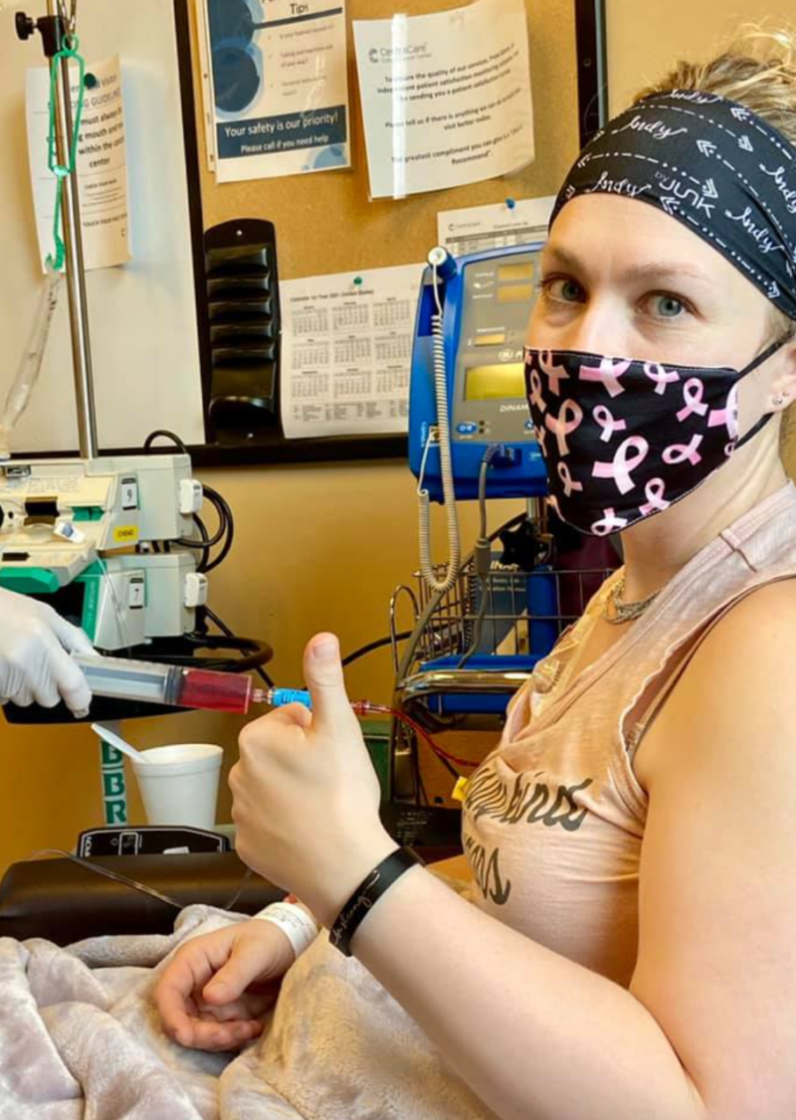 Now, I'm just over three months into my treatment and the majority of the shock has worn off. I am doing my best to keep a positive outlook as I know the difference a positive mindset can make. I have nine rounds of chemo done and seven rounds to go. As I am getting ready to have my 10th round of chemo this week, I thought I would share some of the good things I've found about being on chemo.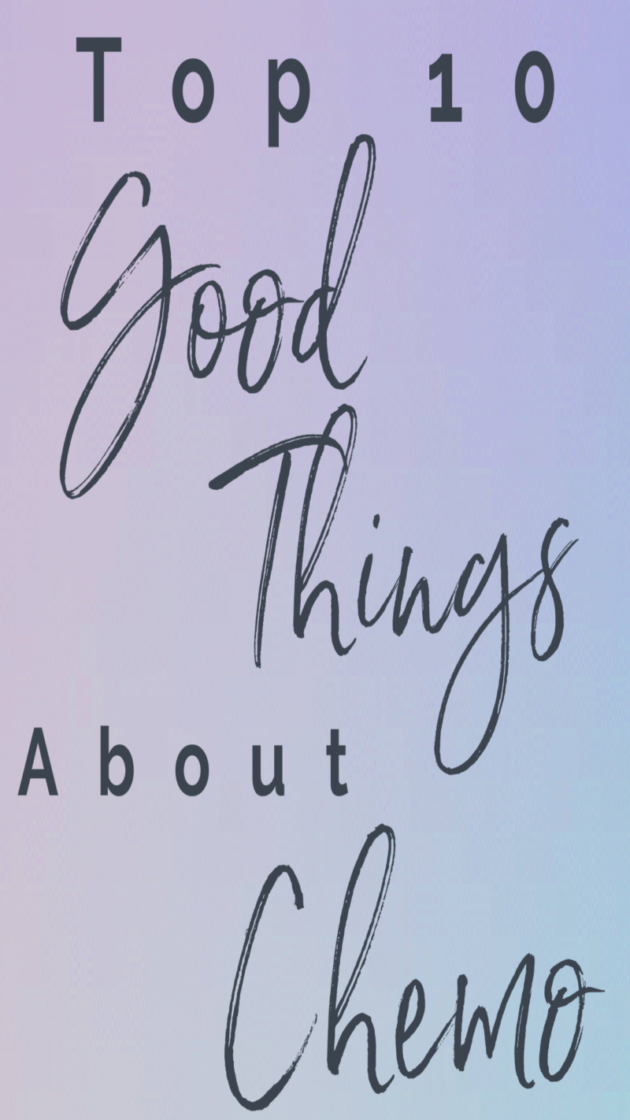 Here they are in no particular order… my "Top 10 Good Things About Chemo"
1. I don't have to shave my legs
2. No need to worry about grey hairs
3. I don't have to pluck my eyebrows
4. Save money on products – no need for shampoo, conditioner, hair gel, hairspray, shaving cream, etc.
5. Multiple naps a day at 32 years-old are acceptable
6. Save time getting ready – showers are much quicker these days and I don't have hair to style
7. There are no bad hair days!
8. As my hair grows back I'll get to try many different hair styles
9. My oncologist actually encouraged my weight gain… he said it is better than losing weight right now! How many times in your life is that the case?!
10. It kills cancer… so it must be good!
Can you think of any good things about chemo that I may have missed?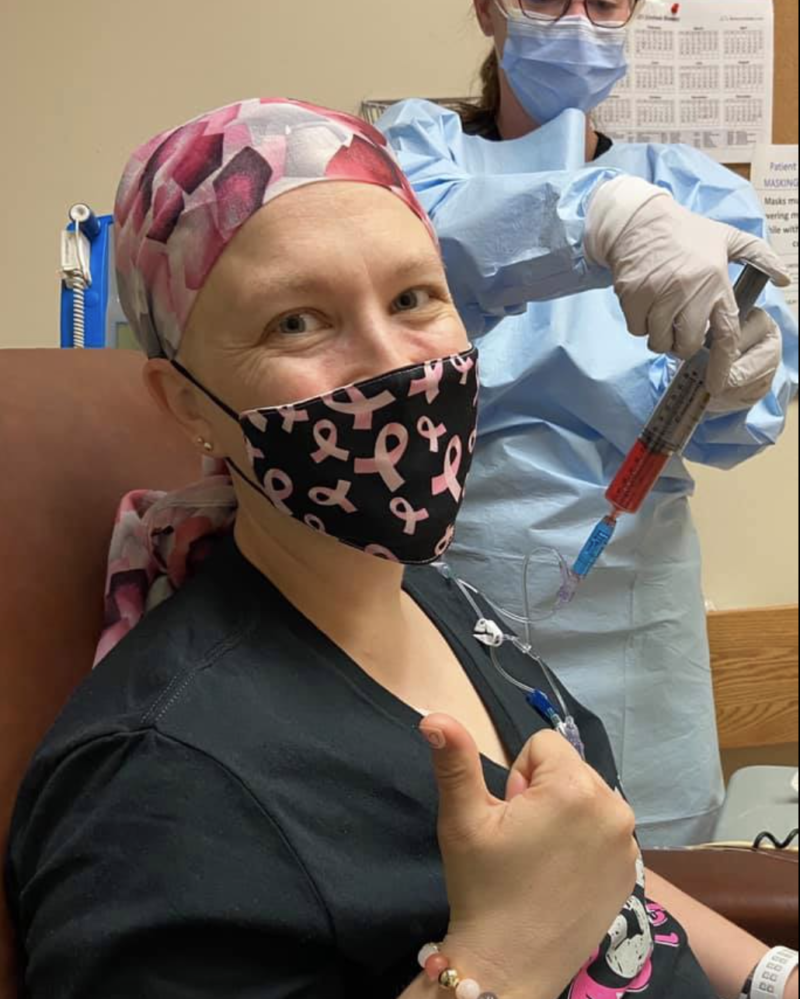 If someone you love is experiencing cancer and you'd like to make them a chemo care package check out another one of my recent posts: What To Include In The Ultimate Chemo Care Package.
Two surgeries and six weeks of radiation will follow my chemotherapies. I'll be sure to follow up on my progress and share any tips I find along the way. Thank you all for your well wishes, prayers and positive vibes as I navigate my cancer journey!

Hi, my name is Asha. I am 33-years-old and am a nurse by profession. Right now I am battling Breast Cancer. My husband and I have been married for 7 years and together we have a sweet five-year-old daughter, a two-year-old son, and a lovable bunny named Caramel. I enjoy spending time with family, taking photographs, scrapbooking, hunting, fishing, cooking and gardening.
This post currently has 10 responses.