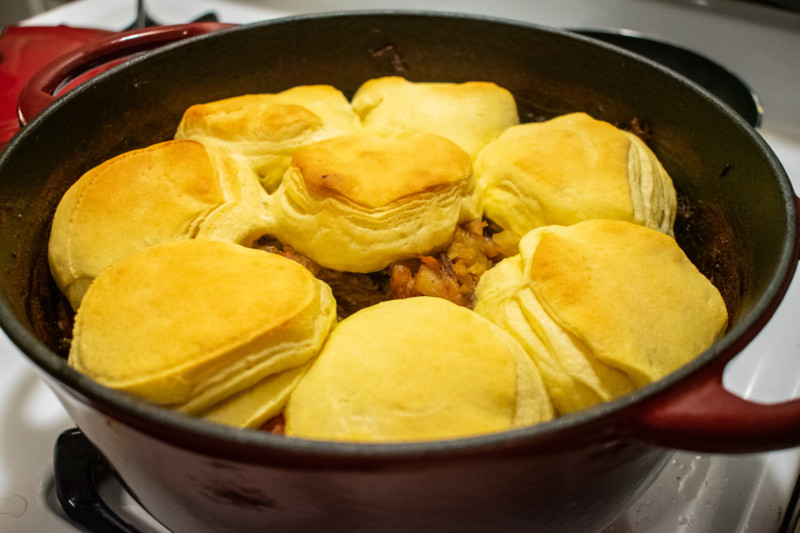 Unocasa set me their enameled cast iron dutch oven for review. There are affiliate links in this post. All opinions are my own.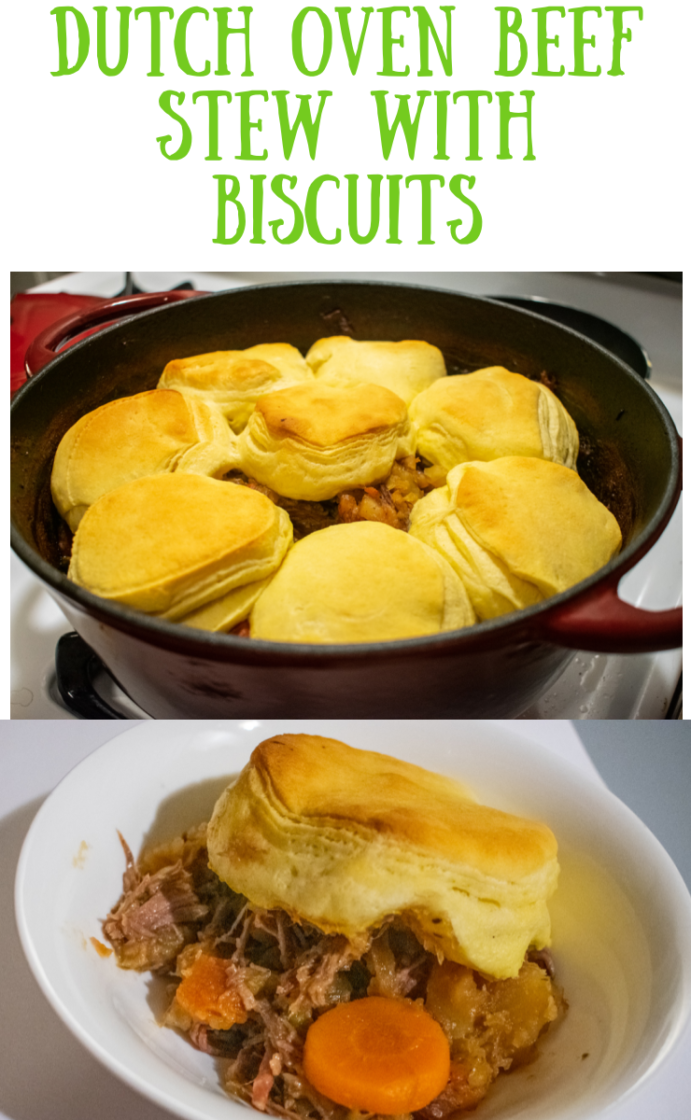 I love being able to reduce how many dishes I have to wash. A big part of the appeal to dutch ovens for me is how you can use them on the stove top and then transfer them into the oven without dirtying a second dish. While the concept has appealed to me for a long time, I had never owned a dutch oven until this year.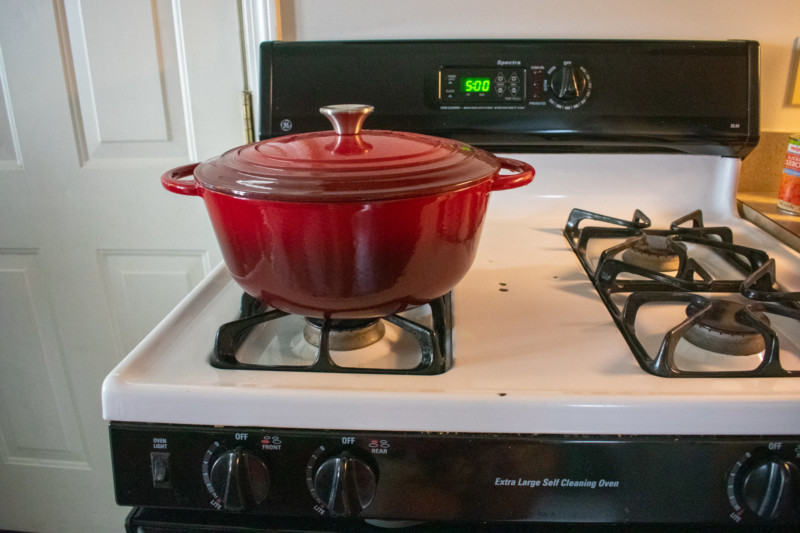 My first dutch oven is from UnoCasa, who generously sent me their enameled cast iron dutch oven for review. Enameled dutch ovens have all the pros and none of the cons, in my personal opinion. I love how cast iron cooks evenly, but I don't like how it requires unique care, and how they can rust over time. The UnoCasa Enameled Cast Iron Dutch Oven is primarily cast iron so it gives you that same steady, even heating but it's enamel coated which makes it naturally non-stick and easier to clean as you can use gentle kitchen scrubbers (the ones that are safe for nonstick cookware) and dishsoap. It is not dishwasher safe, but it's far easier to care for than non-enameled cast iron pans.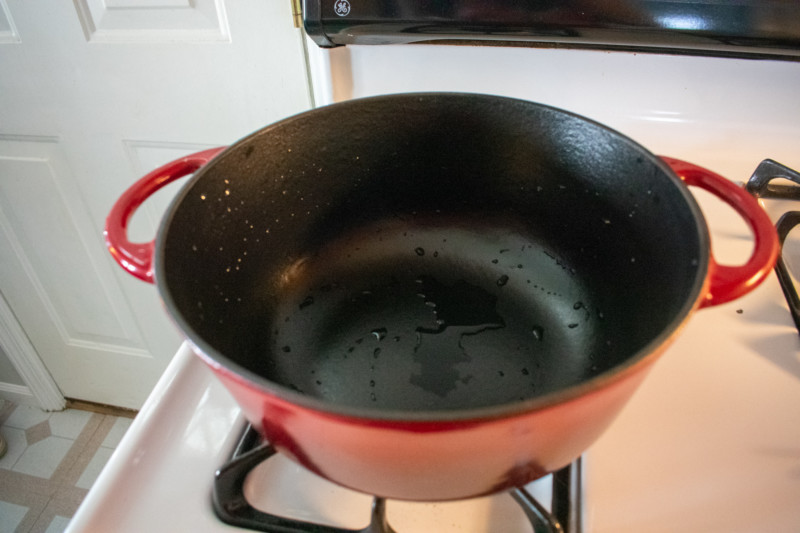 The lid has small bumps on the inside, so when you cook with the lid on, it creates a rainfall effect inside the dish. This allows the condensation to pour back over your food more evenly. This helps distribute flavor and seasonings as you cook! I also wondered if it helps with steam when removing the lid. With some of my covered casserole dishes, I worry a lot when removing the lid because the steam seems to come from all over and it's easy to lightly burn your hands or lower arms before you finish removing the lid. I found that with this Uno Casa lid, I was easily able to remove the lid each time I checked the food, without the steam coming up towards my arms or hands too much.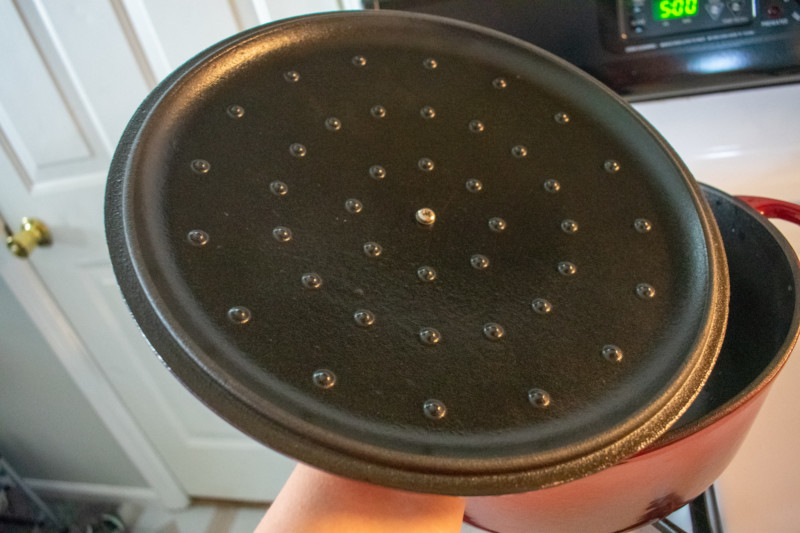 Because it is cast iron, this dutch oven is quite heavy. 
I accidentally broke the crock portion of my slow cooker last year and I haven't replaced it since then. I've really missed making beef stew and pot roast which were my main two meals that I was used to making in the slow cooker. I thought the dutch oven would be perfect for making a stew-like meal. I've also been enjoying making little changes to my regular cooking lately. I decided to make a beef roast or beef stew type of recipe that would incorporate biscuits! This was largely inspired by "chicken pot pie" recipes I saw on Pinterest that used biscuits rather than a traditional crust. So I guess you could also consider this to be a variation on beef pot pie? Call it whatever you want, really. I use several "shortcut" ingredients, you could certainly use the from-scratch versions if you prefer. I'm all for making mealtime easier, personally!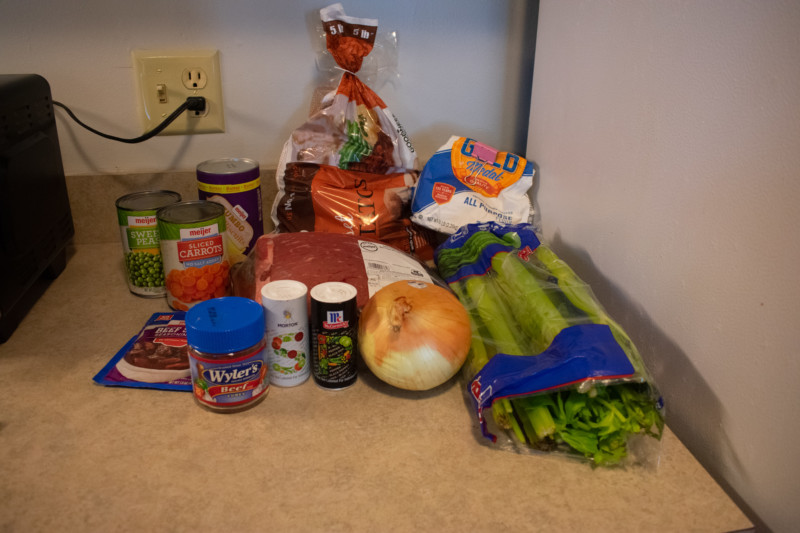 Ingredients:
2-3lb beef roast
Beef stew or pot roast seasoning packet
Beef bullion 
2 stalks celery 
Canned carrots (or about 2 cups of baby carrots or sliced regular carrots)
Caned sweet peas 
Diced onion
Russet potatoes (about 10 medium potatoes) 
Can of refrigerated biscuits 
2 tablespoons flour
Butter or oil
Salt and pepper 
Instructions:
Lightly coat the exterior of your roast with salt, pepper and flour. 
Oil or butter the dutch oven 
Place dutch oven on stove on low/medium heat
Place the roast in the pan and leave it to cook for 2-3 minutes on each side. 
Once braised on all sides, add any/all veggies that you want to soften a lot. Any veggies that you want to remain firm/full do not add. I chose to add the potatoes, onion, celery and about half the potatoes and peas upfront. I saved some carrots and peas to add later, too. 
Add about 5 cups of water. You want the roast and veggies to be covered with water. 
Add bullion (I used 5 cubes), salt and pepper. 
Set oven to 350 and place dutch oven inside. Do not pre-heat oven, as this dutch oven does best when it's brought up to temp gradually. 
Cook for about 4 hours, checking every half hour or so for the first few hours, and more frequently near the end. 
I added the remaining veggies and the seasoning packet at about the 3 hour mark. 
It's done when the meat is easily pulling apart and when there is very little water standing in the dish. If you find that your water has reduced before the meat is done, add a bit more water. You don't want it to dry out before the food is done. If you find that you have too much water when the food is nearly done, you can add a bit more flour to help thicken it up. 
Once the meat is soft and the 'soupyness' is gone, top the dish with refrigerated biscuits. Return to the oven for as long as the biscuits say. Mine said 13-16 minutes at 350 degrees. 
The bottom side of the biscuits will remain softer and moister than biscuits usually would. If you'd prefer drier biscuits, you can cook them in a separate dish and just toss them on the stew once it's done.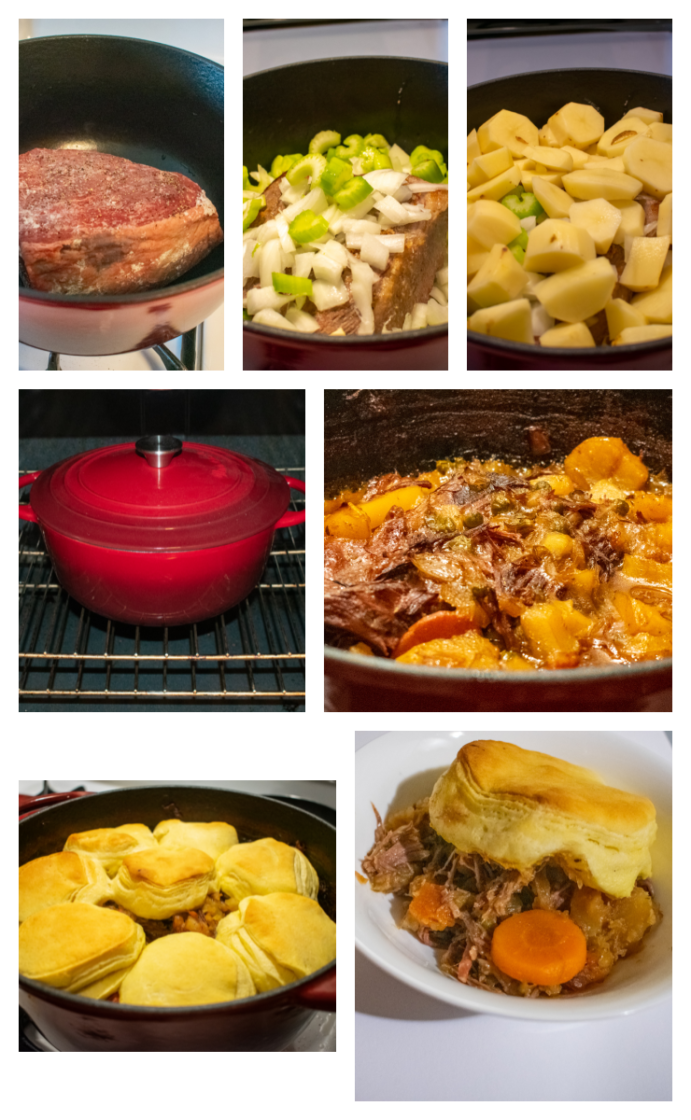 This post currently has 7 responses.