Thanks to BareOrganics for sending me a variety of products to sample. As always, all opinions are my own.
Happy National Coffee Day! Will you be celebrating the day with a cup of coffee this morning? I know I will! Over the past few years (thanks kids!) I've come to love and crave coffee – recently I heard about BareOrganics, a brand that offers coffee with a delicious and healthy twist! Their single-serve pods are fortified with beneficial superfoods and probiotics, making them far more than just a cup of coffee.

I was able to sample three of the four coffee options from BareOrganics, and I'm excited to tell you about each one!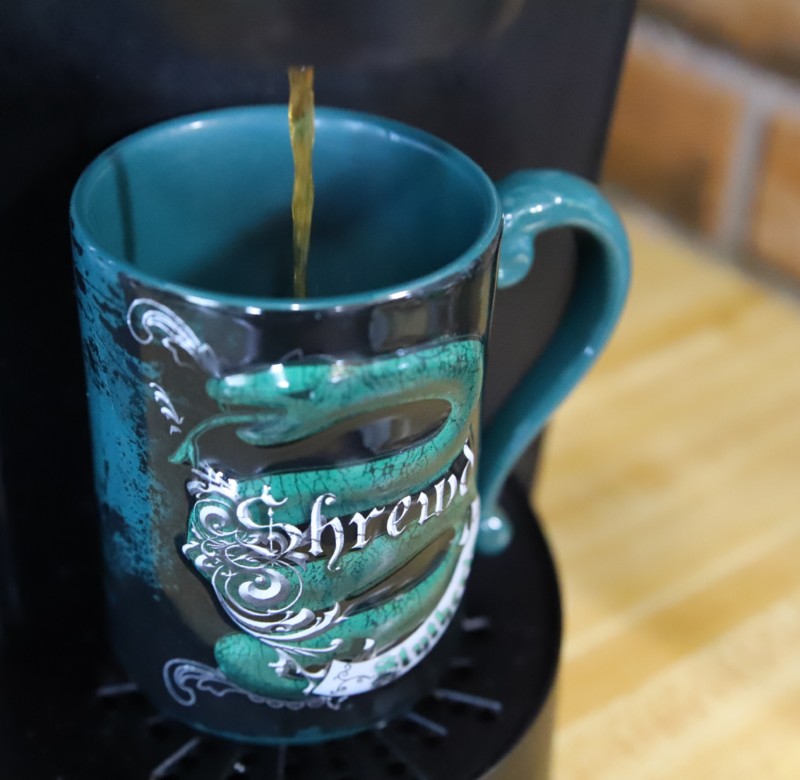 BareOrganics Immunity Coffee with Superfoods
BareOrganics Cardio Care with Superfoods is probably my favorite tasting coffee out of all three that I tasted, though I like the unique flavors of each. I had to drink it in my favorite Slytherin mug! With rich cacao, cinnamon, turmeric, and ginger, this coffee has some of my most-liked flavors in general blending in with the flavorful medium roast. This is fair-trade Guatemalan coffee ground from Arabica beans and is developed without harsh chemicals or ingredients. Plus, it's USDA organic, non-GMO, and gluten free! The added probiotics and natural, organic ingredients support overall heart health, and the older I get, the more I realize how important heart health really is.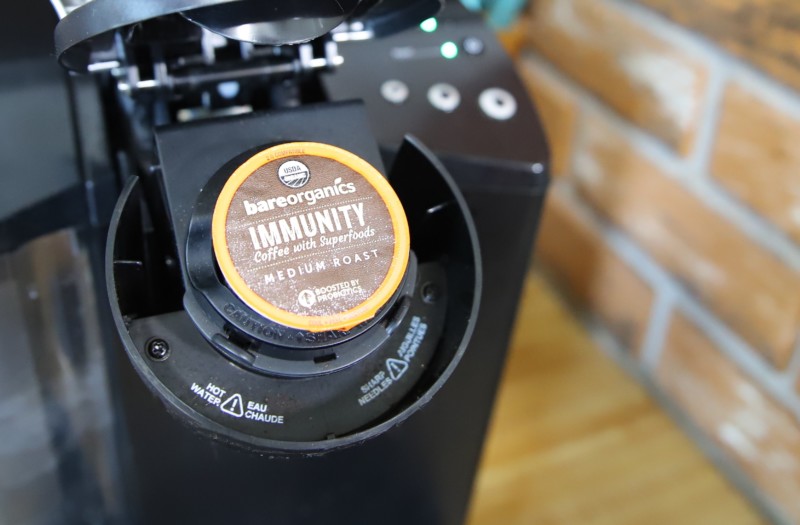 BareOrganics Immunity Coffee with Superfoods
BareOrganics Immunity Coffee with Superfoods is perfect for me right now as I'm fighting off my annual "it's fall and the season is changing" sniffles. This blend uses organic Honduran coffee beans with probiotics and superfoods for immune system support. Another medium roast, you'll find additions like ginger root, zinc, maitake mushrooms, lemon peel, and Vitamins C and D in the Immunity Coffee. Just like the other BareOrganics Coffees, this is also USDA organic, non-GMO, and gluten free. One thing I wanted to mention also is that the pods are recyclable with biodegradable filters-good for you and the Earth!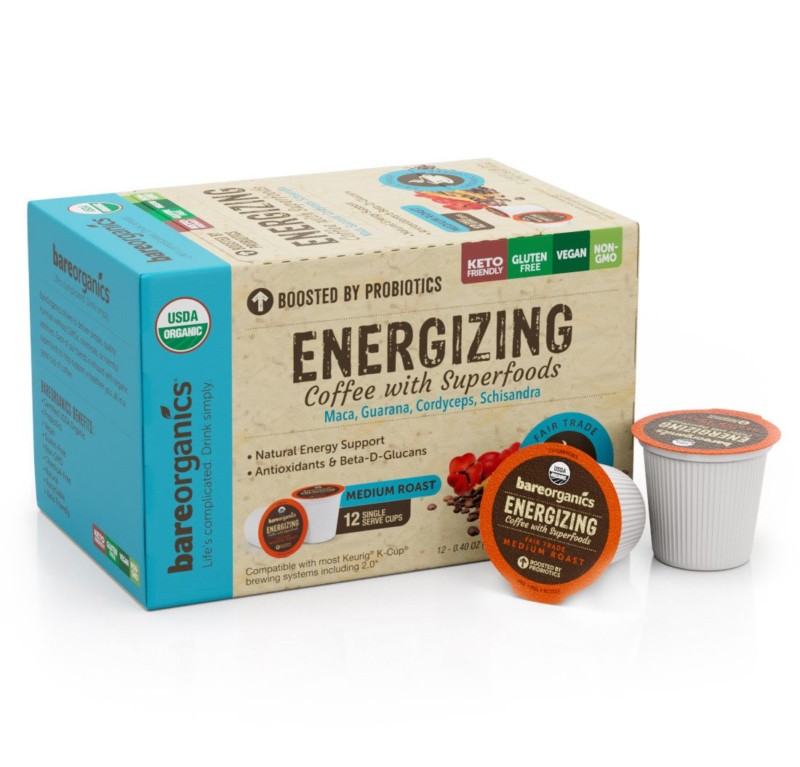 BareOrganics Energizing Coffee with Superfoods
BareOrganics Energizing Coffee with Superfoods is the blend I was most interested in trying out, because it has some added superfoods that I haven't tried before. These include revitalizing maca, guarana, cordyceps mushrooms, and schisandra as well as probiotics to support healthy energy throughout the entire day. While homeschooling two elementary school aged children, you can imagine I need energy! This is a great alternative to unhealthy energy boosters (because I'm as guilty as the next person with those!). I like this energizing blend, but it is a bit more bitter than the other two (in my opinion) so I used some BareOrganics Coconut Palm Sugar to sweeten my cup.
BareOrganics Coconut Palm Sugar
This Organic Coconut Palm Sugar is a great alternative to traditional sugar, because it's really low on the glycemic index meaning it won't spike your blood sugar. This sugar is made from the sweet sap of the flowers on a coconut palm tree and it's very flavorful; if you like maple syrup, you'll like this! I substituted a couple scoops in place of a couple scoops of traditional sugar and it made the perfect difference in my cup of coffee.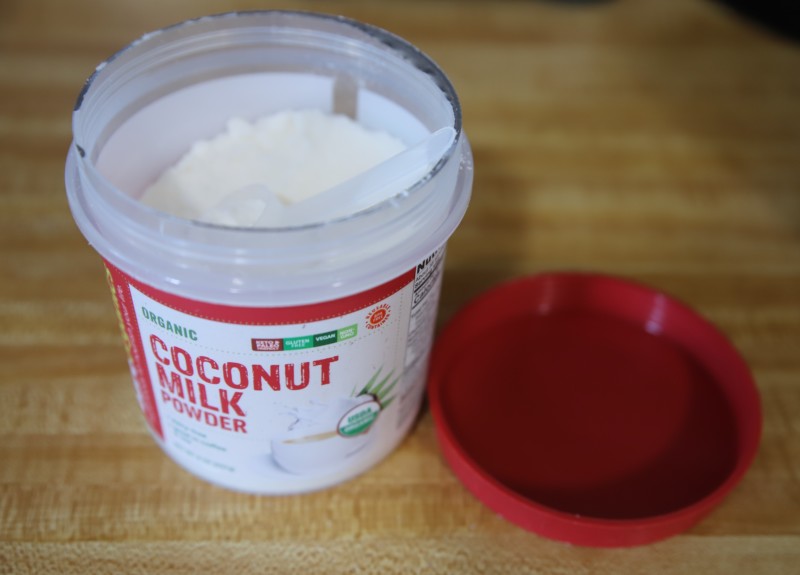 If you like milk in your coffee, consider BareOrganics Organic Coconut Milk Powder for a healthier option! Coconut milk is an ancient source of hydration and wholesome nutrition. It makes a great coffee creamer and can be mixed with water to become coconut milk or coconut cream. This is a great-tasting, long-lasting alternative to dairy milk, perfect for vegans or those who are lactose-intolerant, too! BareOrganics containers are 100% recyclable, BPA-free, and even reusable.
I'm so excited to have BareOrganics Coffee products for National Coffee Day, and I'll be sharing a few boxes with family and friends as well. Right now, you can save 25% off your order on their site!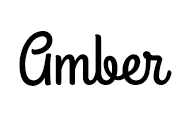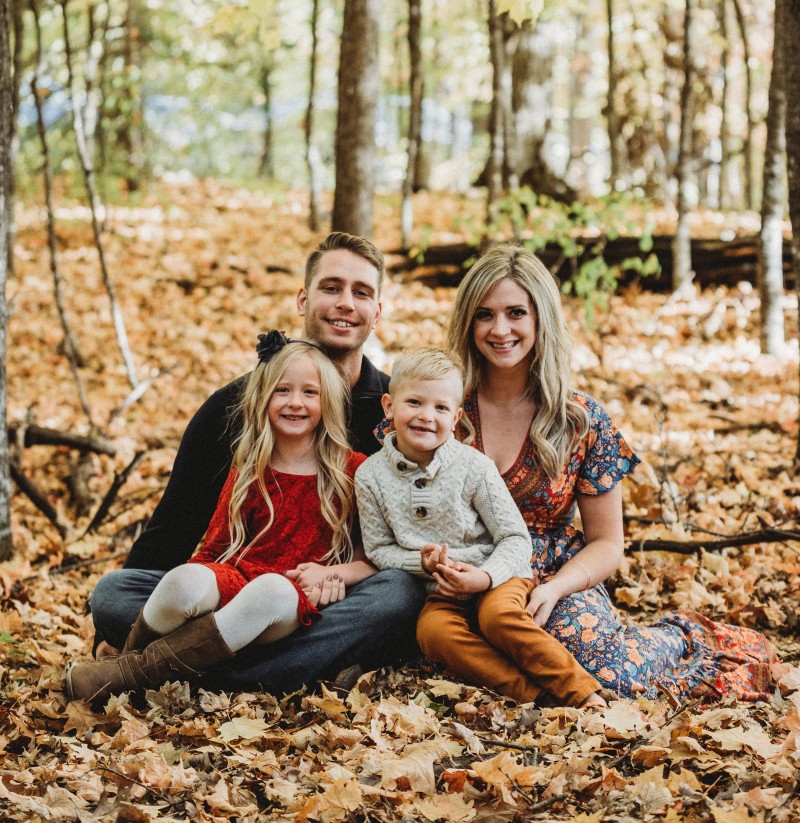 Hi there! I'm Amber, a 32 year old wife and mom of two from central Minnesota. I love to travel and to be outside with my kids anywhere the weather is warm! When I have a spare free moment, I love to read and scrapbook as well as binge-watch Netflix long after the kids are asleep. I drink too much Caribou Coffee and have a real sweet tooth but also try very hard to consume organic foods and use eco-friendly, fair trade products as much as possible. I also love socializing and sharing about my favorite products!
This post currently has 6 responses.