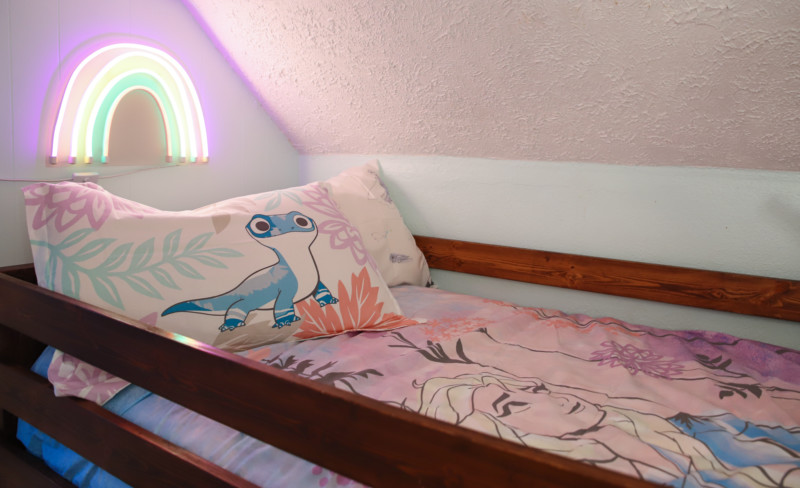 Thanks to Morning Bird for sending me these bedding sets! As always, all opinions are my own.
As the seasons are changing, I'm itching to make some changes around our house too! I've been searching out fun decor and ways to brighten up many of our rooms. For the kids bedrooms, we decided to go with brand new bedding from Morning Bird, and they were SO excited to see their new sets! Morning Bird offers a variety of bedding for kids with relevant characters and, best of all, the products are organic so I can feel great about my kids curling up in them at night.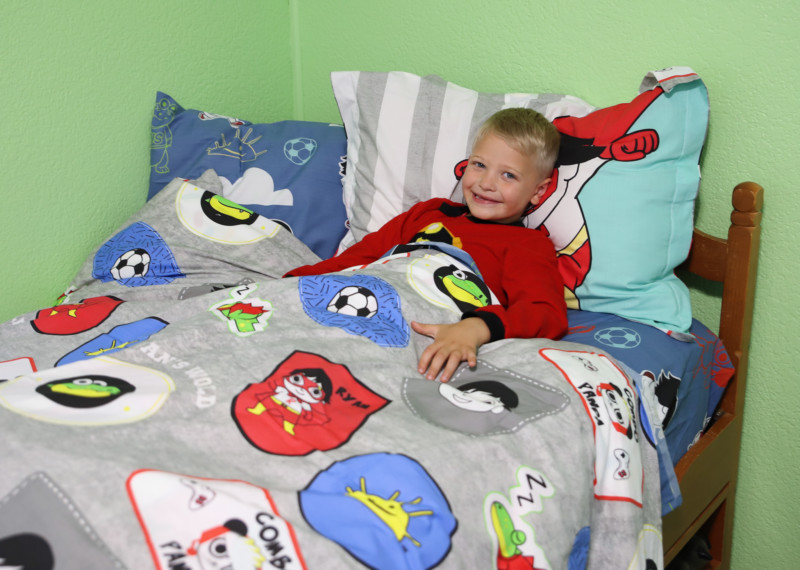 Ryan's World Bedding Set from Morning Bird
Our son Lincoln is five years old, and for the past three years he has loved Ryan's World. When he was younger he enjoyed watching Ryan's videos and as he's gotten a bit older he's really gotten into the apps, toys, and games! While we have quite a few of the Ryan toys, I wish I'd taken a video of his face when he saw his new Ryan's World Bedding! The Ryan's World Bedding Set from Morning Bird comes with the following:
Ryan's World Sheet Set with Pillowcase (in twin or full)
Ryan's World Duvet Cover and Sham (in twin or full/queen)
Ryan's World Knit Throw
We chose to go with the whole set but you can also purchase these items individually depending on your needs!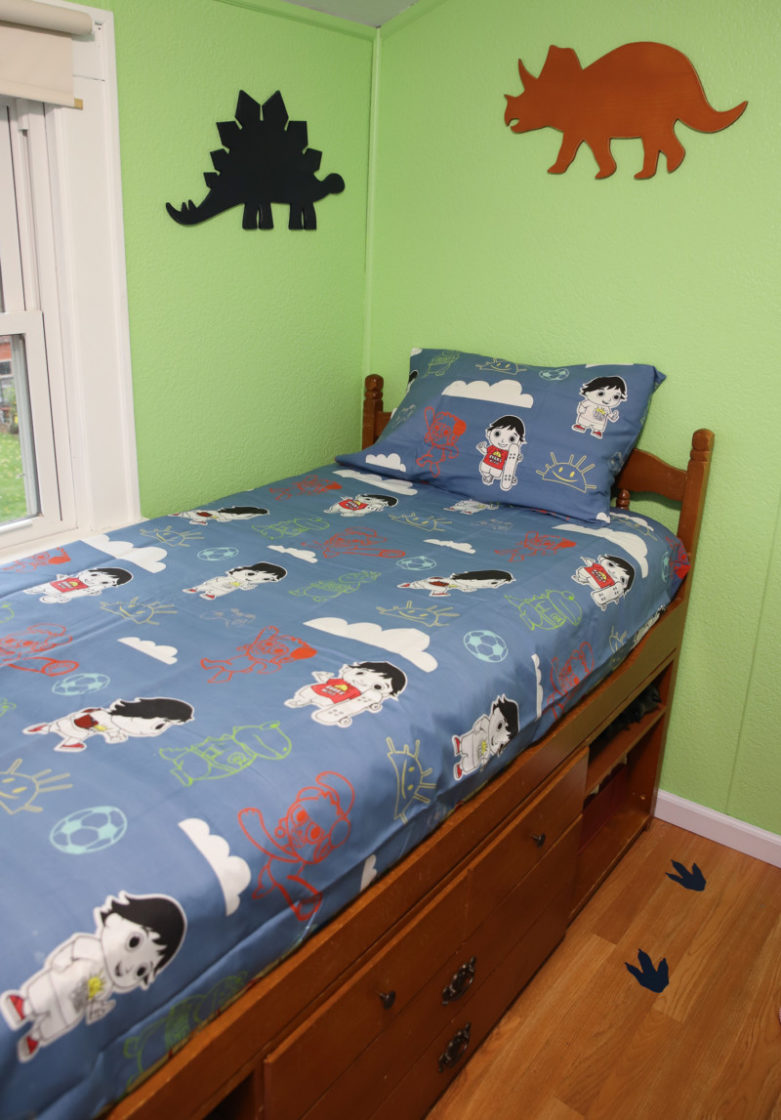 Woven with pure organic cotton, the three piece sheet set is just the right amount of soft and comfortable. The sheets and pillowcase feature Ryan and all of his close friends like Combo Panda and Gus the Gummy Gator! We chose the twin set which comes with one pillowcase but if you go with full/queen, you'll get two.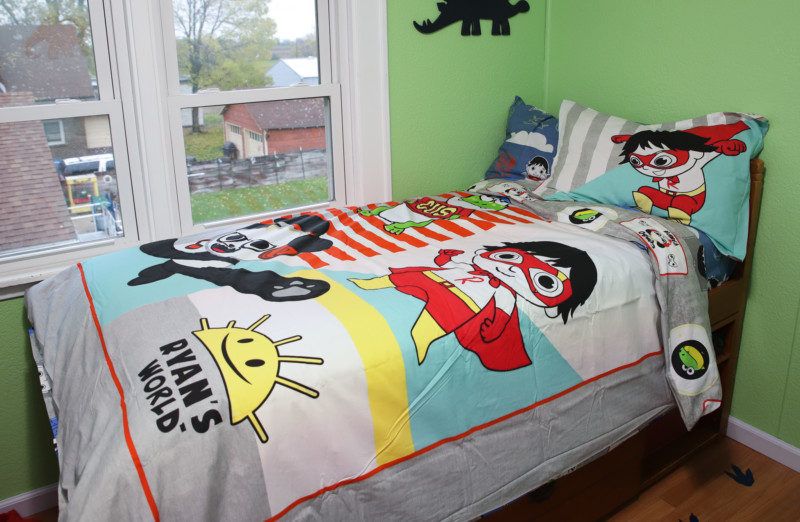 The Ryan's World Duvet Cover and Sham are reversible so you can change it up anytime you're feeling the need for something a little different! Like the sheet set, these products are made from organic cotton and have bold and colorful graphics. The duvet cover has interior corner ties and a button closure to keep a duvet in place. The buttons are also hidden for a seamlessly finished look.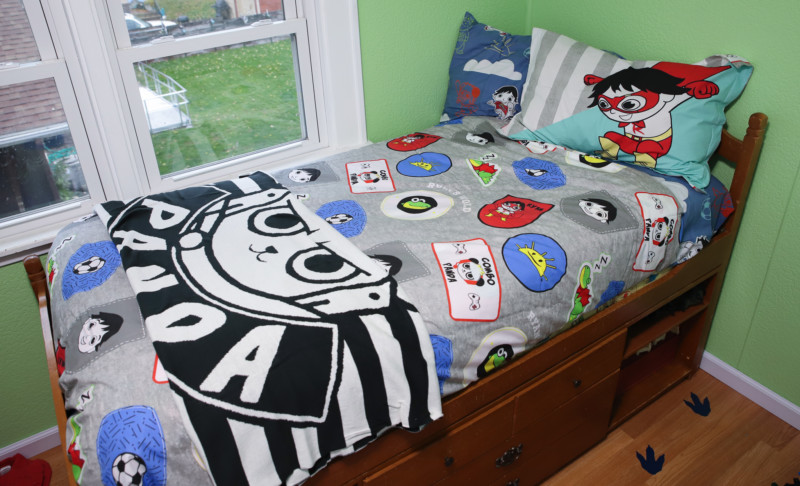 To finish off the whole look, Ryan's World Knit Throw is the perfect addition to the set! Lincoln's favorite character, Combo Panda, is the main feature on this soft, organic blanket that's also machine washable. It's 46″ x 60″ and makes a great blankie to cuddle up in, in or out of bed. We love this whole set and Lincoln is pretty excited to see his favorite YouTuber all over his bed!
Our daughter Harper was also pretty excited about new bedding. She's eight years old and Frozen 2 is one of her very favorite movies. The catchy soundtrack played in our vehicle for months after the release and the majority of her toys last year were Elsa and Anna related! When I saw that Morning Bird had a Frozen 2 Bedding Collection, I knew she would be over the moon about it.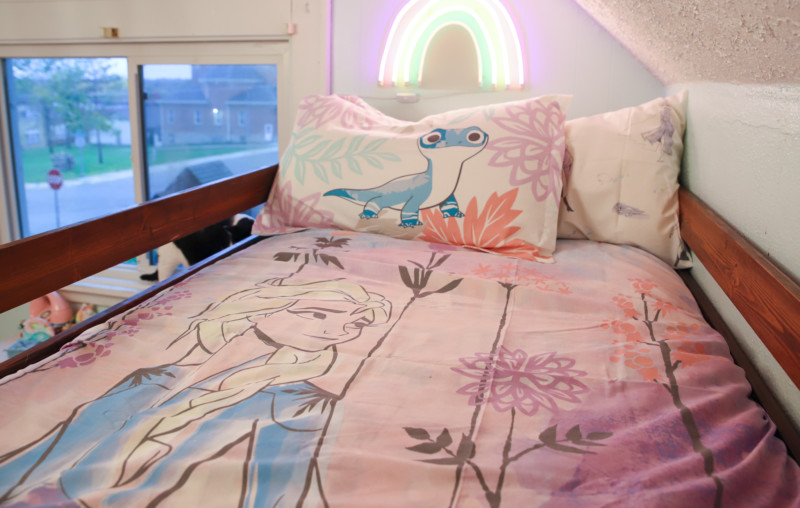 Morning Star Frozen 2 Bedding Set
Let me start by saying that we built Harper a loft bed a few years ago, and while it does provide a lot of extra floor space, putting a new bedding set on it and taking pictures is more difficult than I'd ever imagined! I guess what I'm saying is to be sure you check out the Frozen 2 Bedding Set on Morning Bird's website to get a full look at these gorgeous products.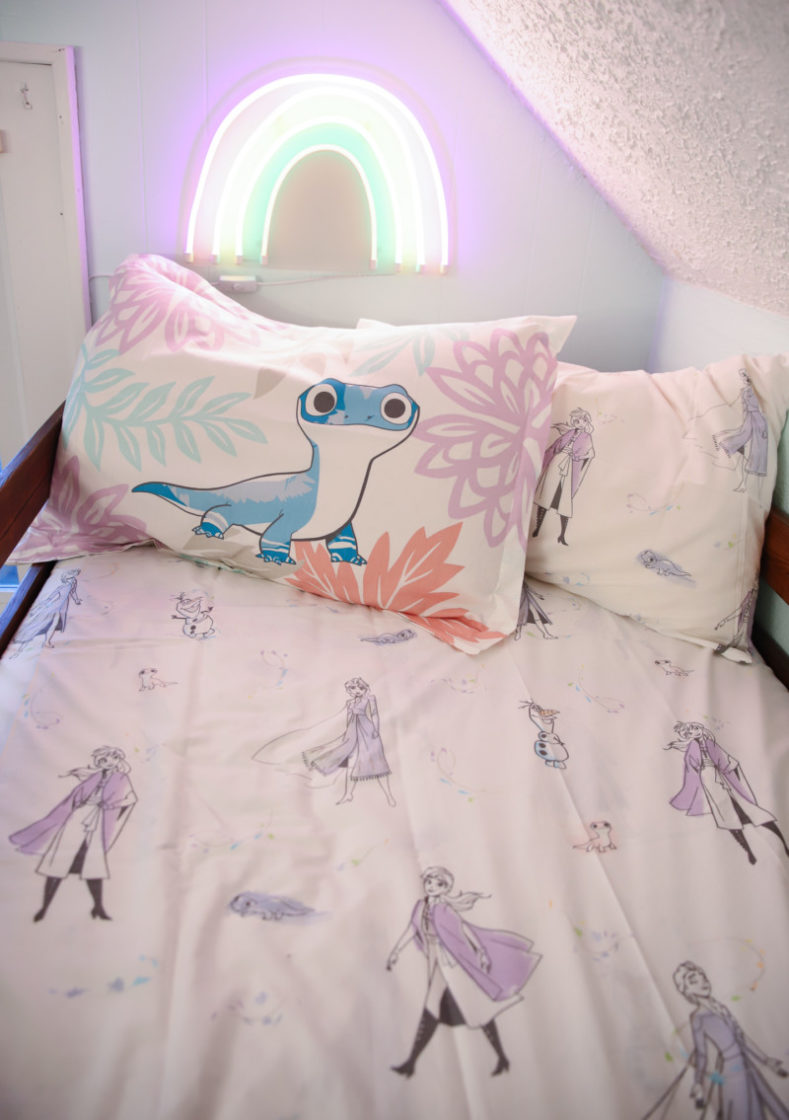 The Frozen 2 Sheet Set comes with a flat sheet, fitted sheet, and a pillowcase in organic cotton and covered with beautiful sketches of Anna, Elsa, Olaf, and Bruni the adorable lizard! The pillowcase that comes with the sheet set matches the sheets and the other pillowcase shown in the photo above comes with the duvet cover.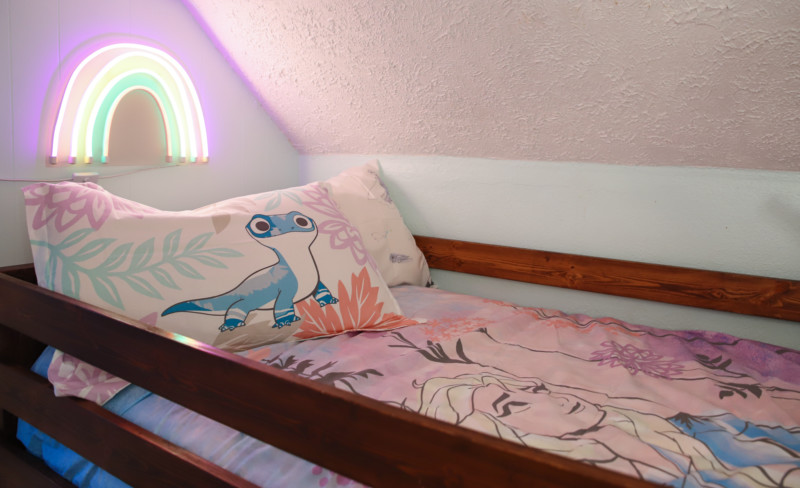 The Frozen 2 Duvet Cover and Sham are absolutely gorgeous! I cannot get over the colors and the graphics on these! The duvet cover features Elsa who happens to be Harper's favorite Disney princess. The colors are like watercolor and go perfectly with the mint walls in our daughter's bedroom. One side of the sham features a close-up of Bruni and the backside is a zoomed-out look at the same scene with purple, orange, and mint florals.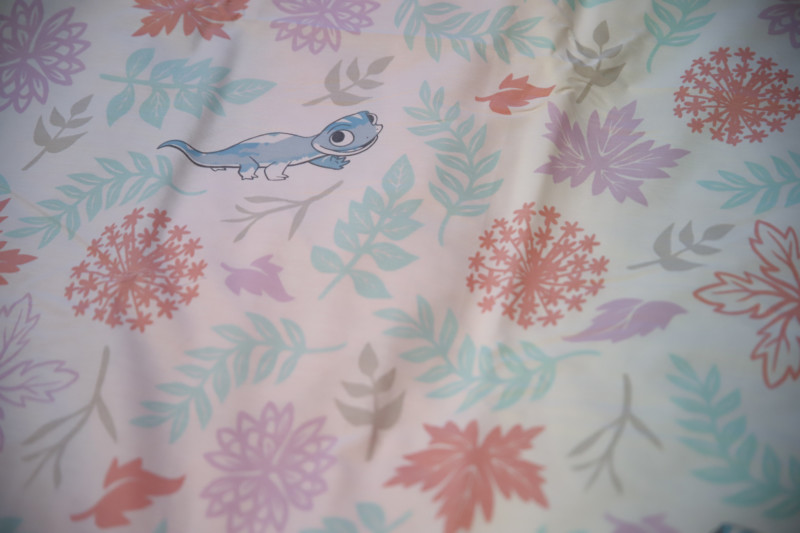 The duvet cover is also reversible and made of soft, organic cotton. Harper adores her new bedding and the Frozen 2 Knit Throw that comes with the bedding set is just icing on the cake! This ultra-cozy throw has a cable knit weave and features both Anna and Elsa. It's a soft lavender color with white figures.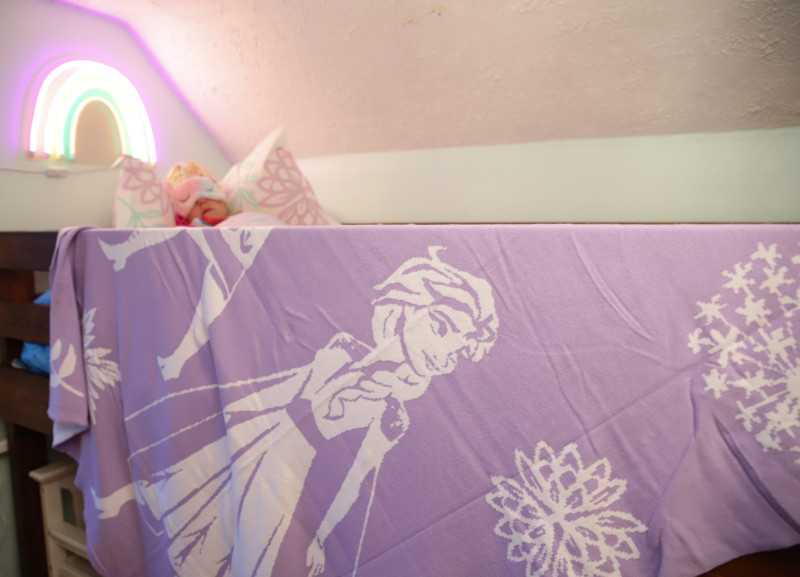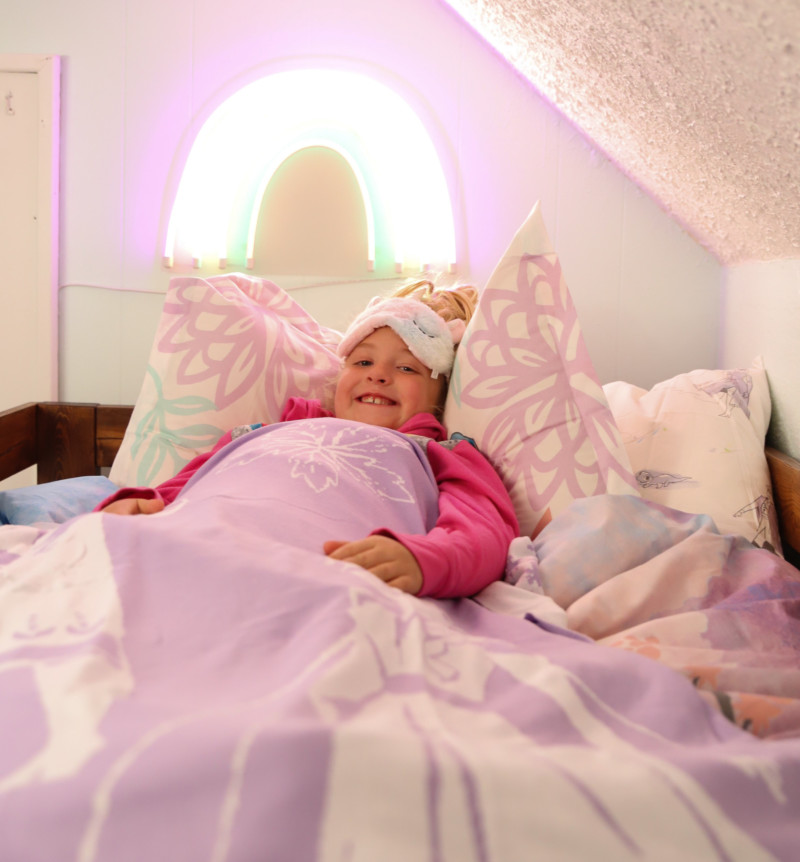 Our kids are both just tickled by the updates to their bedding and how it brightens their rooms up. I love that they get to have some of their favorite characters on their beds, in organic cotton! In the past I've had such a hard time finding organic bedding that's not just safe but also cute; Morning Bird products fit the bill perfectly! They have a bunch of other character bedding sets as well, including Batman, Hot Wheels, Jurassic World, L.O.L. Surprise!, My Little Pony, PAW Patrol, and Trolls.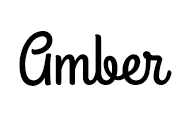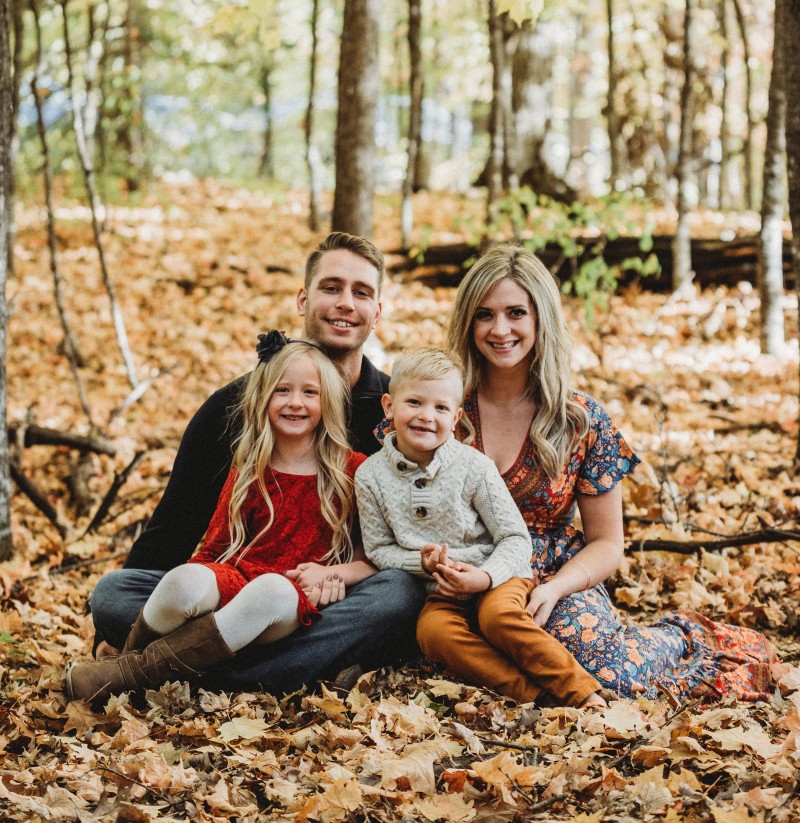 Hi there! I'm Amber, a 34 year old wife and mom of two from central Minnesota. I love to be outside with my family anywhere the weather is warm (which means I spend half the year freezing). We're a homeschooling family that loves to travel as often as possible! When I have a spare free moment, I love to read, take photos, and scrapbook. I'm interested in anything that makes life more fun; I also love socializing and sharing about my favorite products!
This post currently has 13 responses.