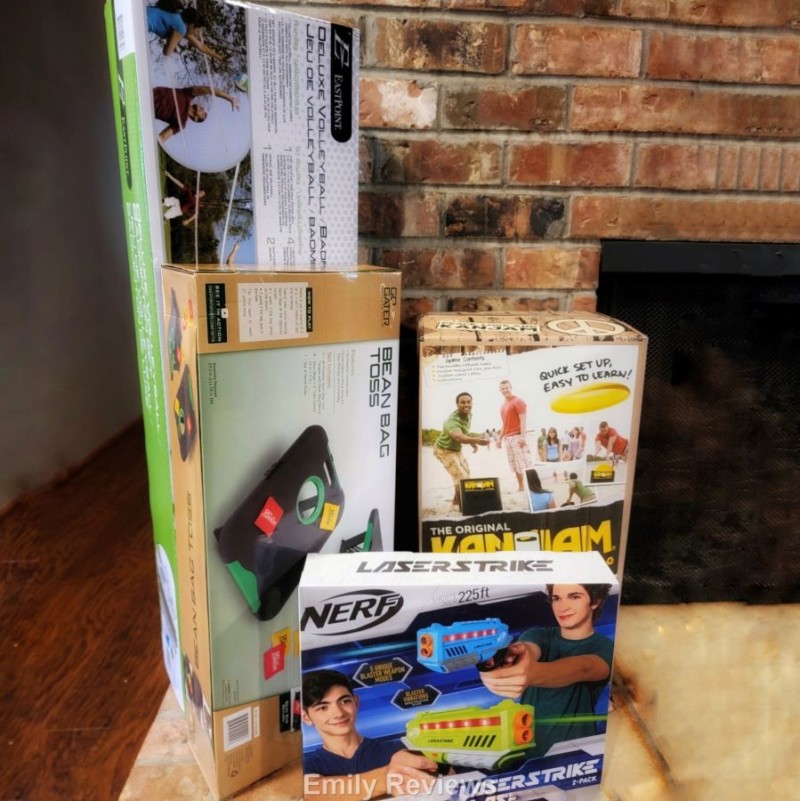 Thank you to EastPoint Sports for providing me with products to facilitate my blog review. All opinions are 100% my own.
Over the last couple of years, we have started to play a lot of games at home. It started with the pandemic but as things have lightened up a bit in our area, we have continued to enjoy being at home, hanging out as a family, and playing games.
Most of our games have come from EastPoint Sports. EastPoint Sports specializes in both indoor and outdoor games. They are a family of brands that know how to have a good time.
As I was saying, we have several games from EastPoint Sports. In our game room, we have an air hockey table, ping-pong table, foosball table, and a dartboard set. We have a collection of outside games from EastPoint Sports too including Kan Jam, horseshoes, lawn darts, and bocce ball.
When I began thinking about holiday gifts, I knew I wanted to add a new game to our collection. I also wanted to grab a few to give as gifts.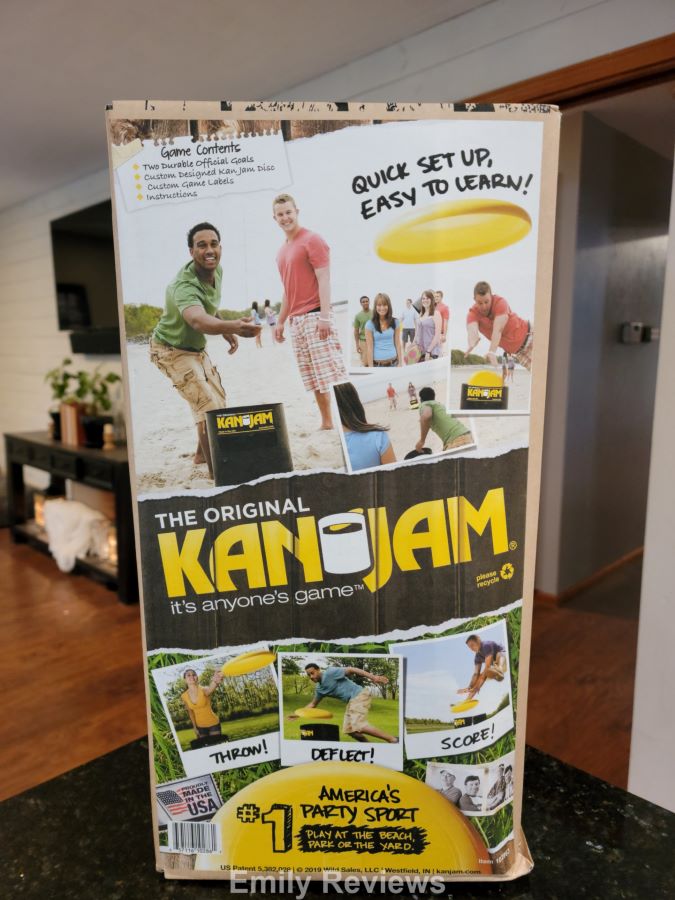 Kan Jam is a unique and fast-paced 2-on-2 flying disc game. Players score points by throwing the disc toward the goal and having your partner deflect it. Get an instant win if you are able to throw the disc directly into the goal with no help from your partner! Kan Jam is portable and quick to set up. It is perfect for playing at home, in the park, on the beach, and while tailgating.
I chose Kan Jam to give as a gift to some dear friends of ours. They too enjoy spending time together with their family. They also go camping a lot. I thought they would enjoy the Kan Jam game.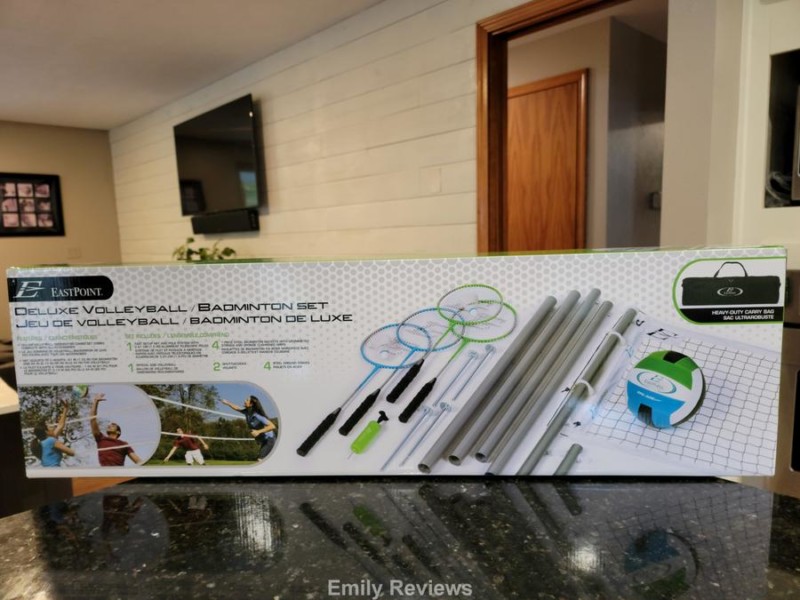 Deluxe Volleyball/Badminton Set includes everything you need for a game of volleyball and a round of badminton. It comes with an official size volleyball, four badminton rackets, two badminton shuttlecocks, four ground stakes, and a carrying bag for portability as well as storage. When playing volleyball, set the net weight between 7 and 8 feet and for badminton set it at 61 inches. Deluxe Volleyball/Badminton Set will provide you with hours of fun!
I got this set to give to my two daughters. This year they both joined the volleyball team for their first time. They loved it! I know they will enjoy being able to play the game in our front yard when the nice weather returns.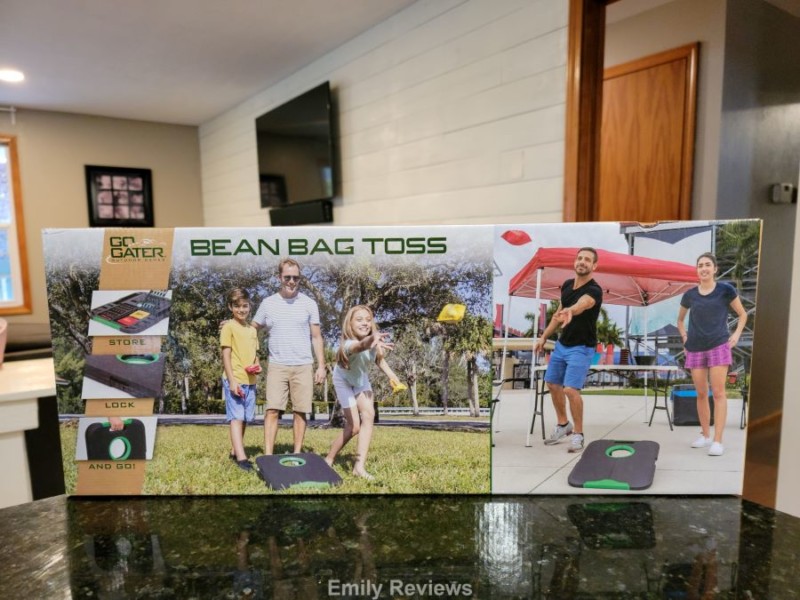 The Go! Gater All-Weather Bean Bag Toss is a portable game set. The set includes (2) 24″ x 18″ waterproof plastic cornhole boards and (8) 4in x4in size bean bags in 2 team colors. The All-Weather cornhole boards are made with smooth plastic that enables the bean bags to slide along the surface. The game boards have built-in bean bag returns. The All-Weather Bean Bag Toss set is equipped with portable carrying handles and inner storage compartments. This set is perfect for playing in your yard, at the park, or even along the beach.
I decided the All-Weather Bean Bag Toss was perfect for one of my extended family members. He recently borrowed our set. I thought this was a great opportunity to get him his own set. I love that this set is portable. He often travels for work. I imagine him packing this set into his vehicle and taking it with him so he and his coworkers can play on breaks.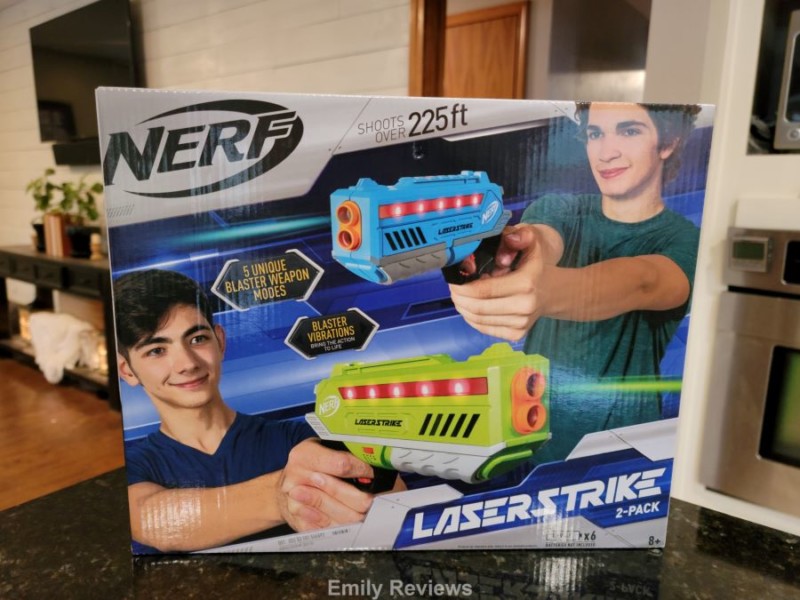 Laser Strike is a new product for EastPoint Sports. They, along with NERF, set out to create a fun laser tag set for kids. Laser Strike comes with two blasters. The blasters have five unique weapon modes, eleven light patterns, six motor vibrations, a spring-loaded reload lever, life notifications, and voice-guided prompts. Laser Strike is compatible with all Laser Strike products so you can add additional sets for team play.
I grabbed Laser Strike for a young family member. He is a busy young man. I think he will have fun getting to run around with a friend playing tag. I can also picture him talking his dad into playing with him.
If you are looking for indoor and/or outdoor games, I strongly suggest you look into EastPoint Sports!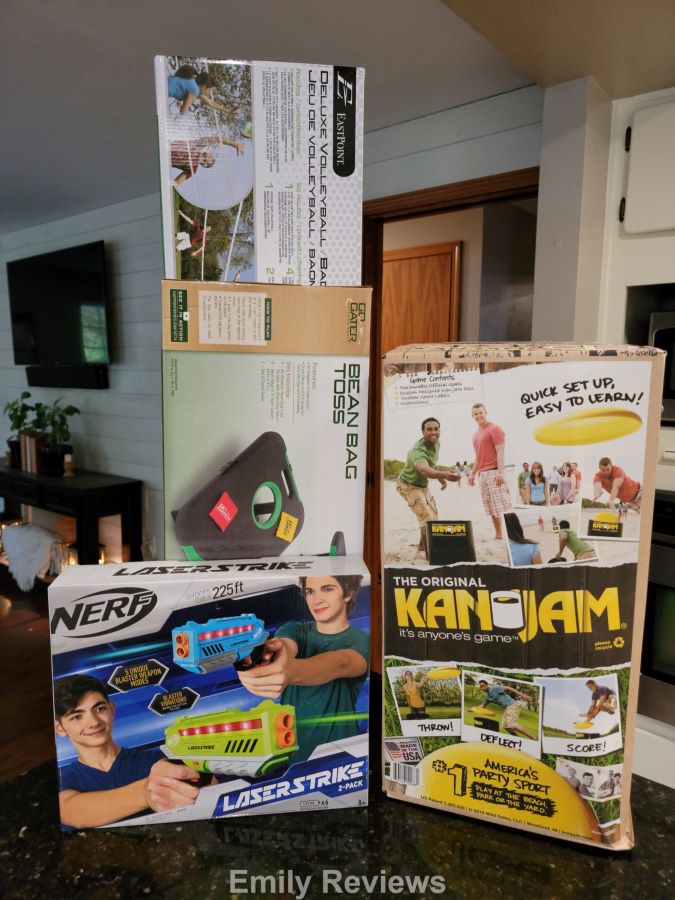 Buy It: Please visit the EastPoint Sports website to see the great selection of products they offer and convenient shopping locations.
Connect: Don't forget to follow EastPoint Sports on Facebook and Instagram for the latest product announcements and special offers.
Win it: TWO winners will each receive a Kan Jam Original game. This is a US giveaway. It is scheduled to end on 11/23/2021. Good luck!


Hello, my name is Laurie. My family and I live near the Oregon coast. When we aren't at work, in school, or on the volleyball court, we enjoy traveling, cheering for our favorite sports teams, playing outdoors, and checking off items on our bucket list. We are lucky in that both sets of our parents, as well as our siblings and their families, live within an hour of us. We get together often to help one another out, celebrate milestones, and go on adventures together.
This post currently has 6 responses.