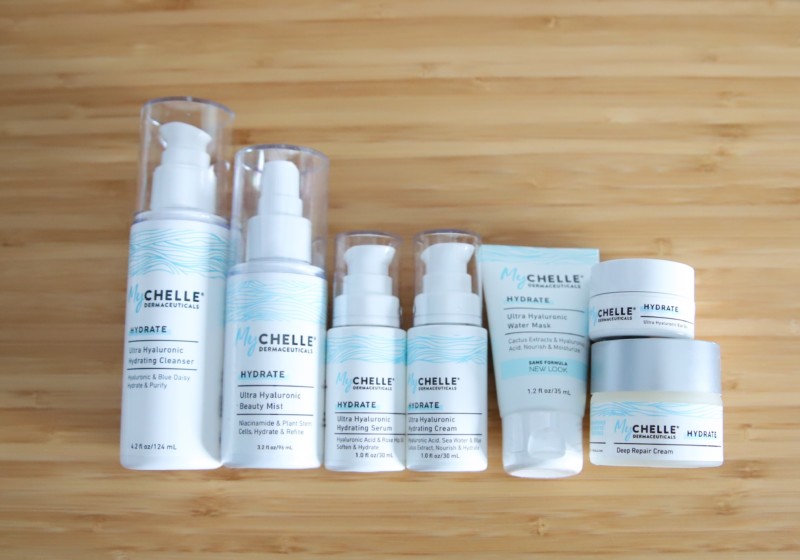 Thanks to MyCHELLE for sending me these products. As always, all opinions are my own.
If you're looking for a great gift for her this season, MyCHELLE's Hydrate Collection would be the perfect option. I'll be honest; I picked this collection out as a gift for myself because I've just recently learned about the benefits of Hyaluronic Acid and I wanted some new skincare! Minnesota winters are SO dry and my skin needs all the hydration it can get.
MyCHELLE Ultra Hyaluronic Water Mask
MyCHELLE's Ultra Hyaluronic Water Mask is a refreshing hydration mask of moisture-enriched Hyaluronic Acid, Blue Agave, and Prickly Pear Cactus to smooth and condition dull and dehydrated skin. It can also be used as an overnight deep moisture mask.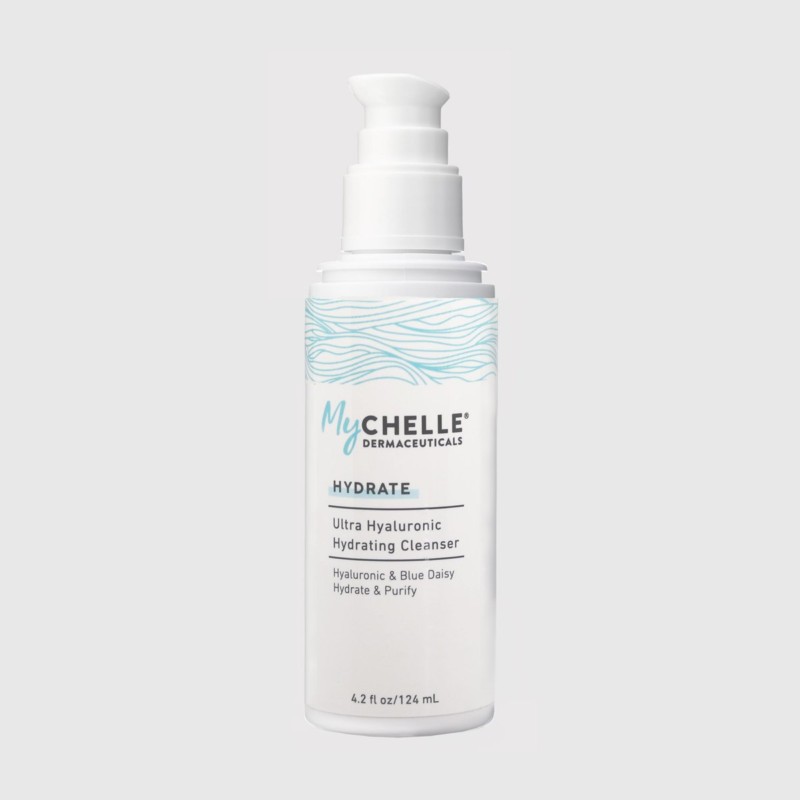 This ultra-mild, creamy gel cleanser from MyCHELLE Dermaceuticals is infused with Hyaluronic, Rose Flower Water and Blue Daisy Extract to soothe and help calm skin. This gentle formula is also enriched with comforting moisturizing botanicals Neem, French Oak and Aloe Extract.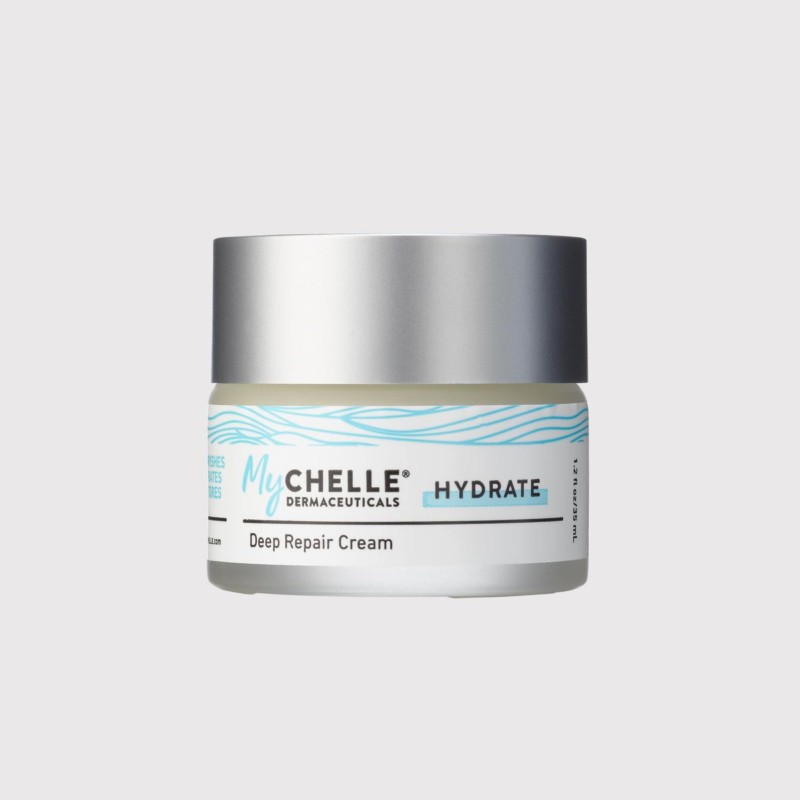 For the perfect stocking stuffer for her, check out MyCHELLE Dermaceutical's Deep Repair Cream. This cream provides ultimate hydration to enrich and help reduce the visible signs of aging. A nourishing blend of antioxidants, including Kombuchka Tea, rich in polyphenols and Vitamin B, revives and rejuvenates skin's appearance.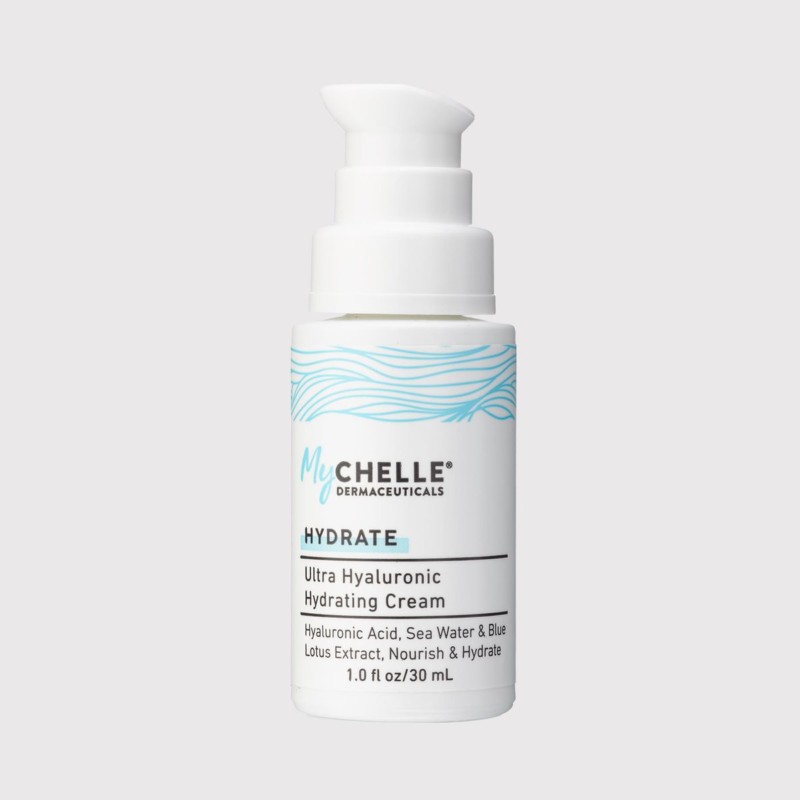 This Ultra Hyaluronic Hydrating Cream is a high-performance Hyaluronic Acid and Squalane enriched moisturizer that delivers skin-quenching hydration combined with a nourishing botanical blend of Resistem™ Plant Stem Cells, Blue Lotus, Rose Petals, and Freshwater Algae. I love the consistency of this cream and my face feels so hydrated and fresh when I apply it!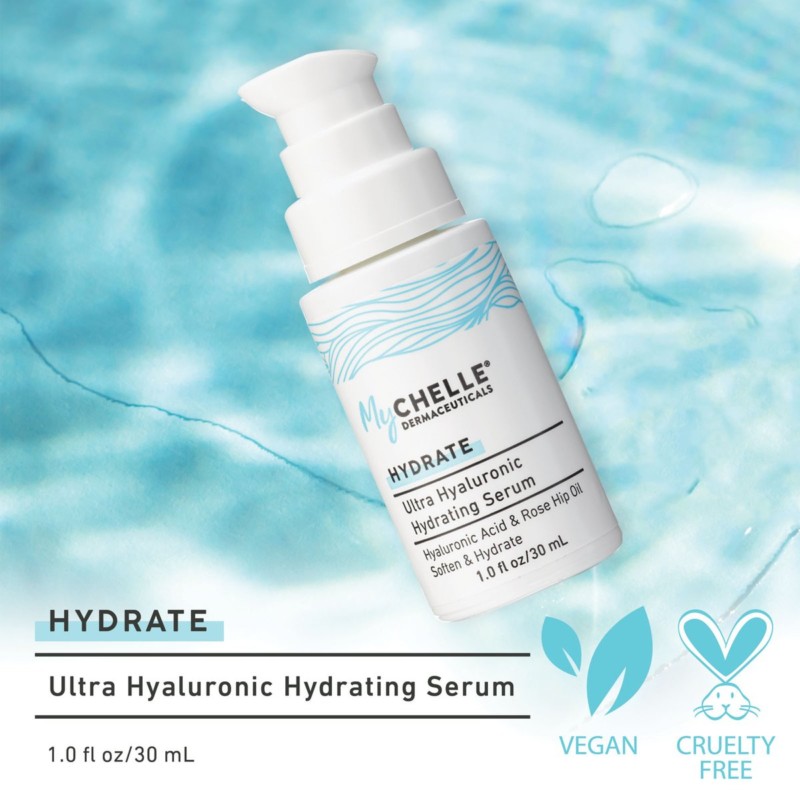 A nourishing blend of Hyaluronic Acid, Sodium PCA, Squalane and fortifying amino acids boost moisture levels to soften skin, soothe irritation and neutralize free radicals in MyCHELLE's Ultra Hyaluronic Serum. Serums may be layered for multiple benefits, then follow with your favorite moisturizer.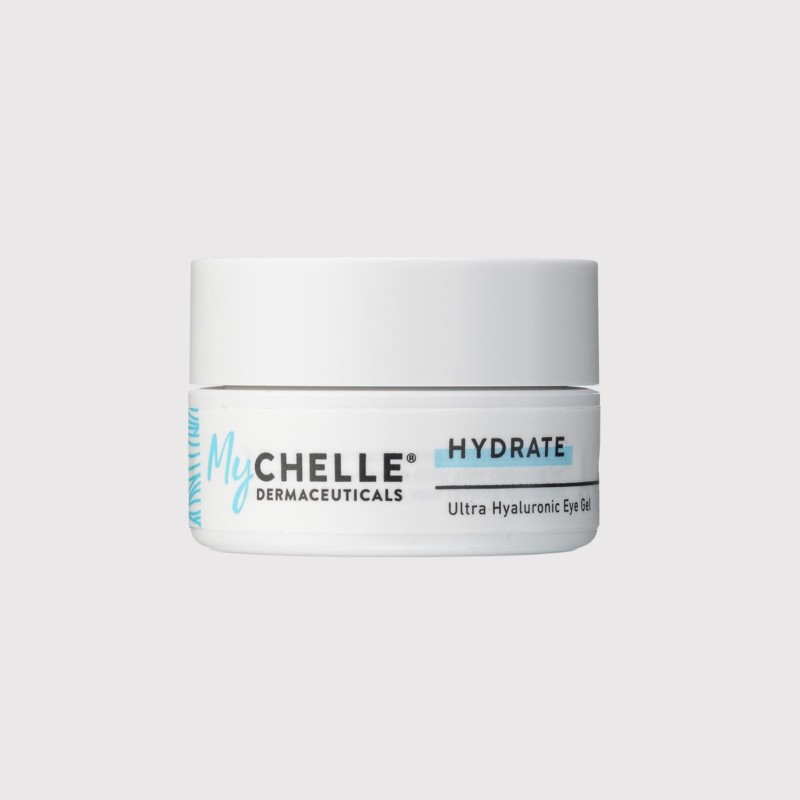 Every woman needs a good eye gel! A cooling gel blend of Persian Silk Tree extract, Caffeine, Hyaluronic Acid and Magnolia Flower Oil that helps nourish and hydrate, and decrease the appearance of puffiness, dark circles, and fine lines. This Ultra Hyaluronic Eye Gel is dermatologist and allergy tested.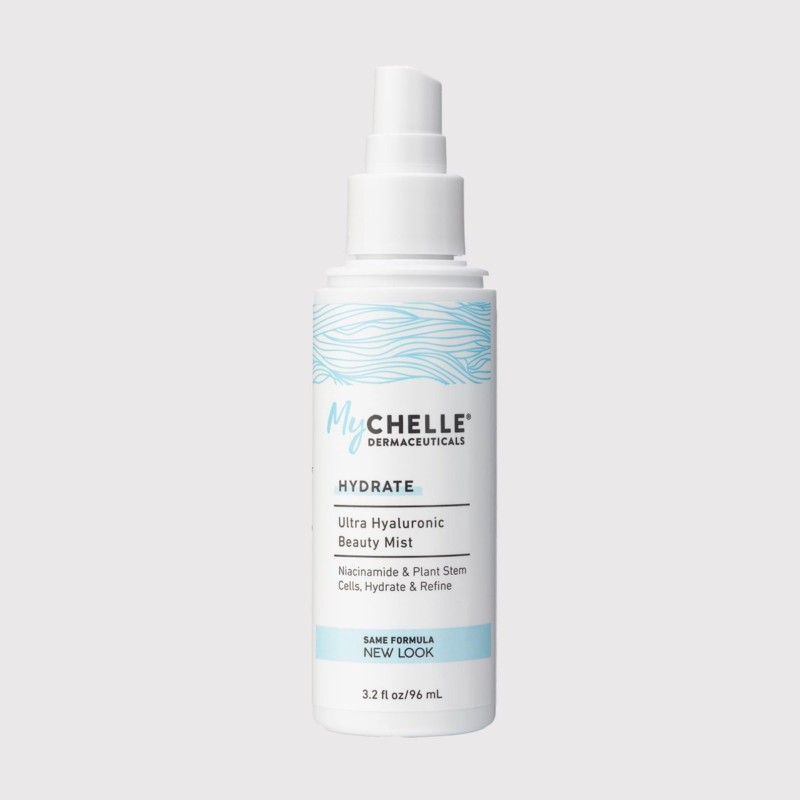 An instantly refreshing and moisturizing mist packed with Cactus Water and Hyaluronic Acid for lasting hydration, this Ultra Hyaluronic Beauty Mist is a must-have. You can use it throughout the day; the Citystem™ Plant Stem Cells and Niacinamide revive and refine complexion.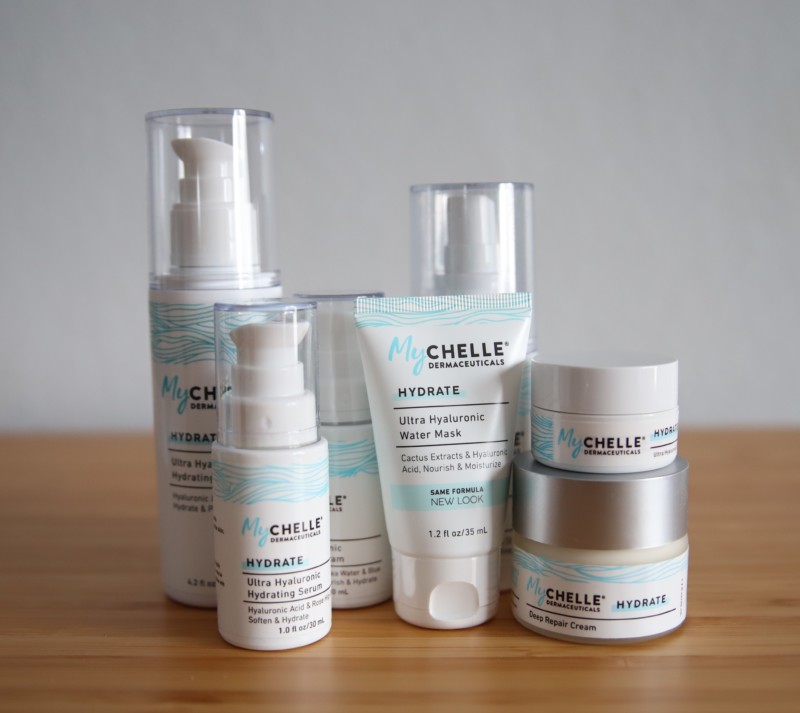 MyCHELLE's entire Hydration line is made without parabens, petroleum, phthalates, silicones, sulfates, artificial fragrances, and artificial colors. Any of the products would make a great gift or stocking stuffer, or surprise her with the entire line for a really fantastic gift!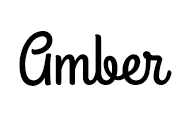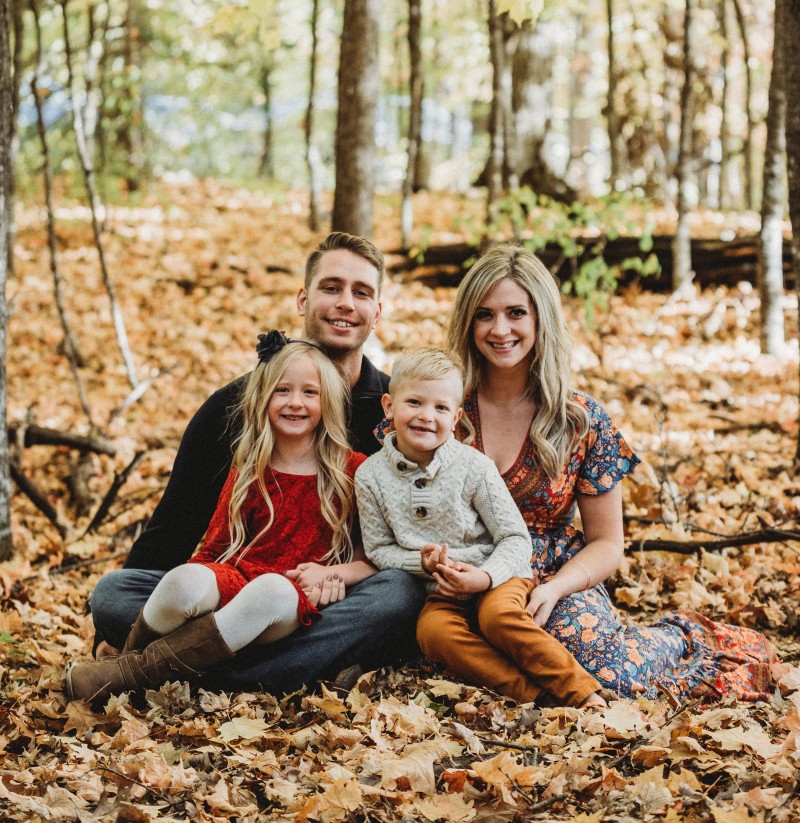 Hi there! I'm Amber, a 34 year old wife and mom of two from central Minnesota. I love to be outside with my family anywhere the weather is warm (which means I spend half the year freezing). We're a homeschooling family that loves to travel as often as possible! When I have a spare free moment, I love to read, take photos, and scrapbook. I'm interested in anything that makes life more fun; I also love socializing and sharing about my favorite products!
This post currently has 3 responses.