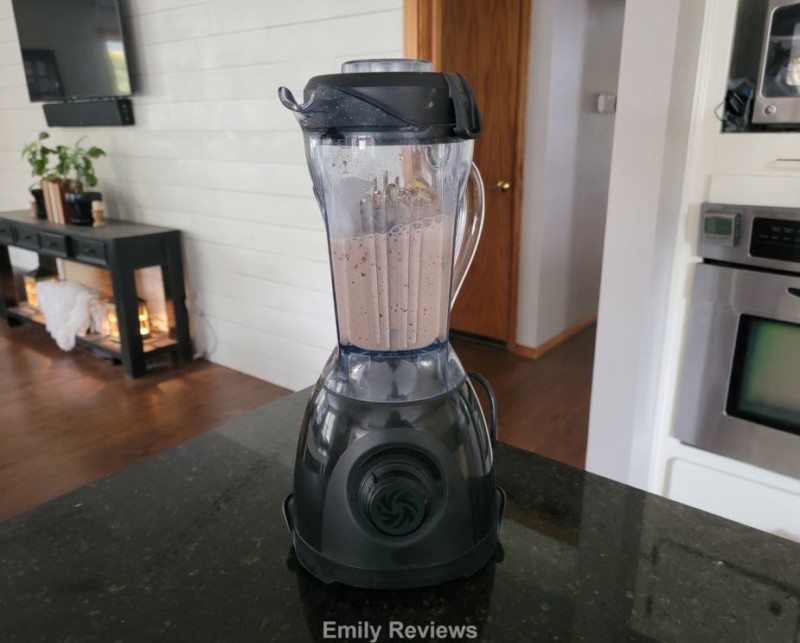 Thank you to Vitamix for providing me with products to facilitate my blog review. All opinions are 100% my own.
Let's face it, a majority of us are spending time focusing on our health more now than maybe we have in the past. Our family falls into that category. We always have spent time in the kitchen as a family but more so lately. One of the kitchen appliances that gets used regularly by all members of our family is our Vitamix.
The Vitamix ONE is our "go-to" for so many menu items. Whether we're making healthy fruit and/or veggie smoothie for breakfast, a creamy sauce, a delectable dessert, or an amazing dip, you'll see our Vitamix ONE coming to the rescue.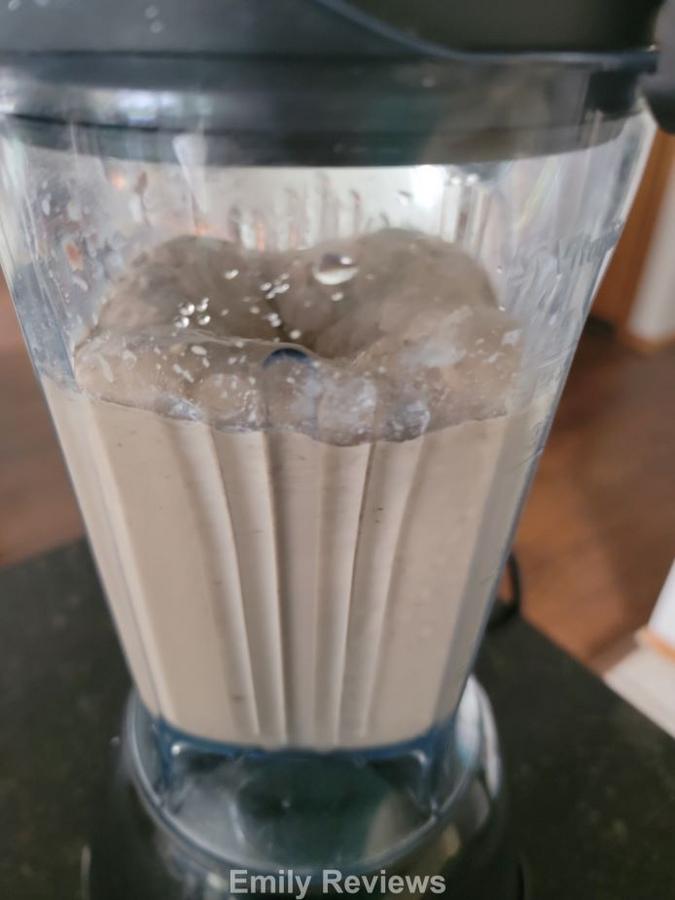 The Vitamix ONE holds a full quart (32 ounces) in its BPA-free container. The streamlined style means your Vitamix ONE is not going to take up a huge amount of space on your counter if you want to leave it out for easy access. The handle hugs the container so even though it allows you to get a good grip as you pour, it doesn't stick out and take up a lot of space.
The stainless steel blades on the Vitamix ONE allow it to "chew" up ice and fibrous vegetables. The way the blades turn the ingredients causes the contents to be pulled down toward the blades. I know not all of my blenders have done this. They have left unblended ingredients around the perimeter of the container. That's not the case with the Vitamix ONE. All of your ingredients get blended. There is no waste.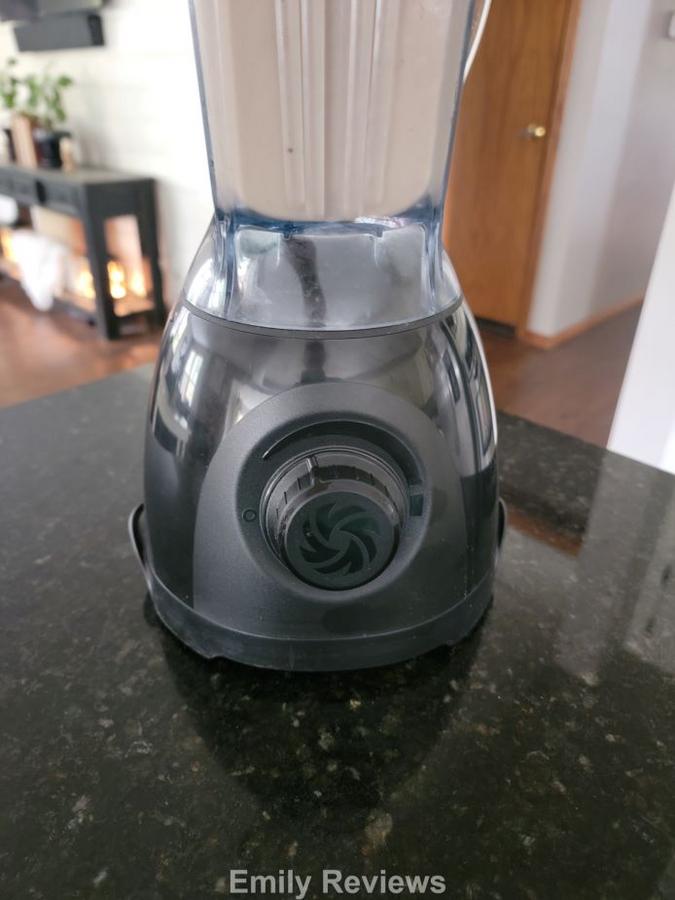 On occasion, when I am using our Vitamix ONE, I find that I have overstuffed the container with large items causing a void or air space. No problem because all I need to do is use the handy tamper that Vitamix One is shipped with.
If you are making something that doesn't need a lot of blending, the Vitamix ONE allows you to blend at a slow speed. However, if you need a lot of power, you can turn the speed dial-up to high.
The Vitamix ONE was a great addition to our kitchen!
Looking for some inspiration? Here is a list of recipes you can make with Vitamix ONE. I want to try the Tropical Yogurt Freeze and the Basil Walnut Pesto. Yum!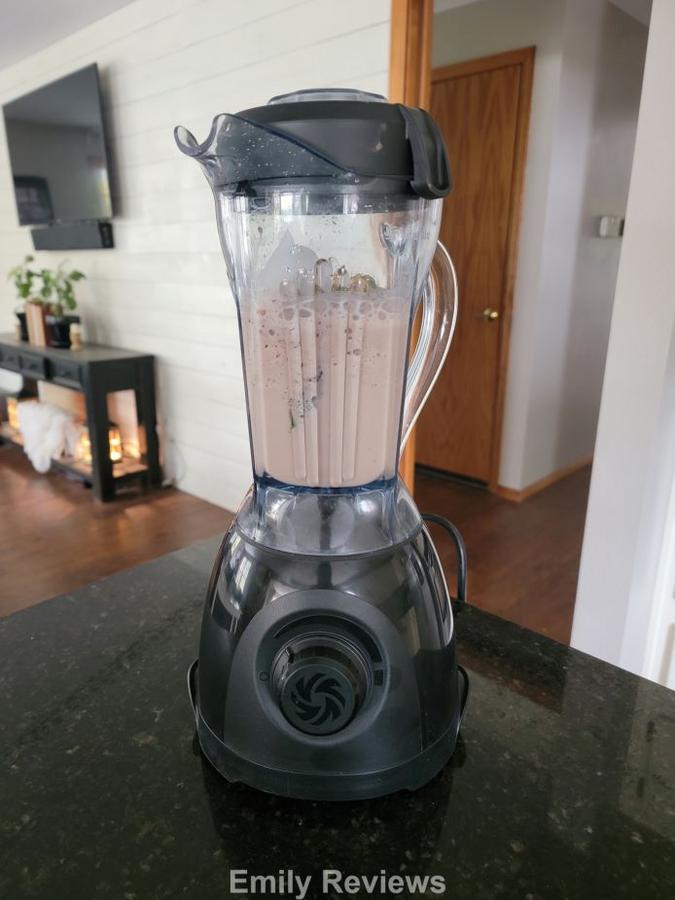 Buy It: Please visit the Vitamix website to see the great selection of products they offer and convenient shopping locations.
Connect: Don't forget to follow Vitamix on Facebook, Twitter, and Instagram for the latest product announcements and special offers.


Hello, my name is Laurie. I have been married to my husband for 16 years. We have two young daughters, ages 15 and 13 years old. My family and I live in Oregon so that means we are just minutes from the beach, mountains, and desert.  We love it here and try to spend as much time outdoors playing as we can. When we aren't outside playing, I enjoy reading, gardening, refinishing furniture, and other crafts.
This post currently has 11 responses.