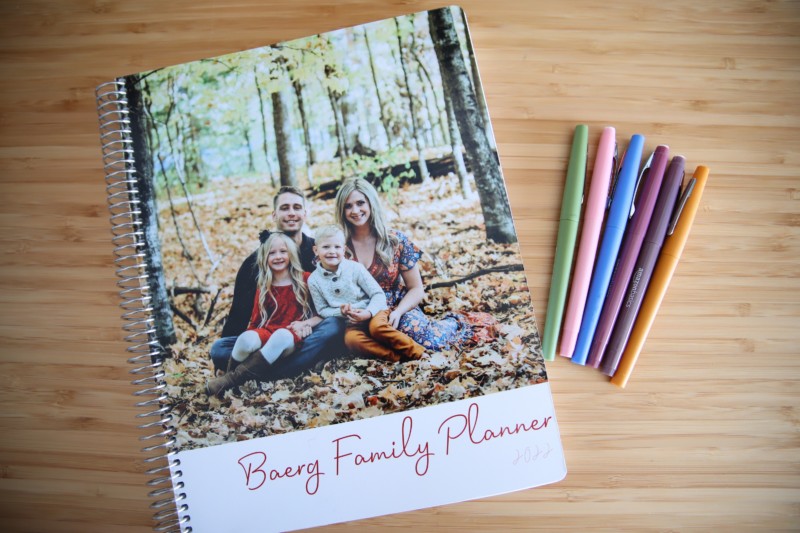 Thanks to LifePhoto for sending me this wonderful planner. As always, all opinions are my own.
I love paper planners. Even with the advancement of phone calendars over the past few years, I still prefer to hand-write our monthly agenda out, along with our weekly homeschool lessons. There's just something about printing it by hand that helps me stay organized and I especially love checking items off lists! Along with that, I really enjoy taking and sharing photos. So this year, when LifePhoto reached out to share their Weekly Photo Planner, I knew it was a collaboration made just for me!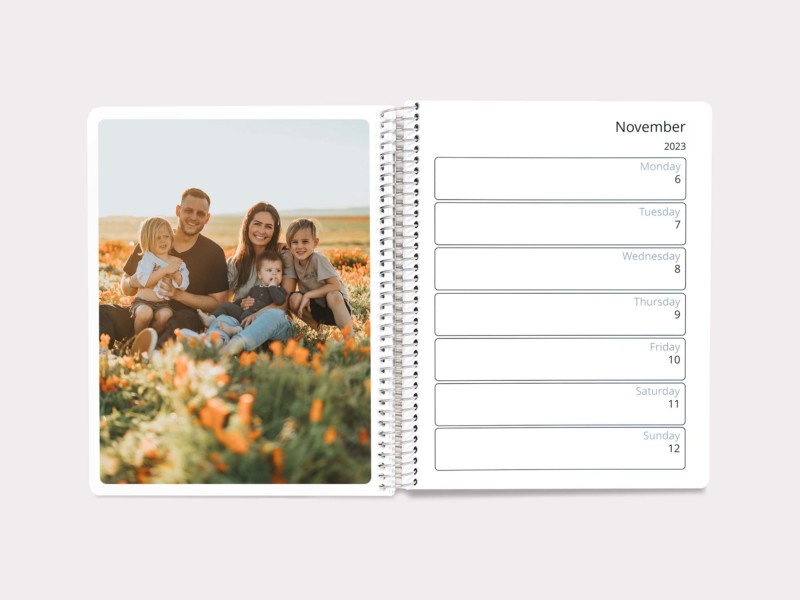 LifePhoto Weekly Photo Planner
Right off the bat, LifePhoto Planners appeal to me because they're completely customizable. They offer a 7″ x 9″ planner or a larger 8.5″ x 11″ option. When starting to design your planner, you'll choose either a vertical or horizontal design for your weekly layout. Since I plan to use my planner for our homeschool lessons, I went with vertical so I'd have room for both Harper and Lincoln's schedule.
You can start your planner for any month of the year and since the kids start school again on January 3rd, I started with January 2022. LifePhoto also offers the option of adding US holidays, Canadian holidays, and the Jewish calendar to your planner, along with filling out your own personal date manager to add your own items like birthdays and anniversaries. Since I'm using this as our homeschool planner I chose not to include those, but I love that they're an option!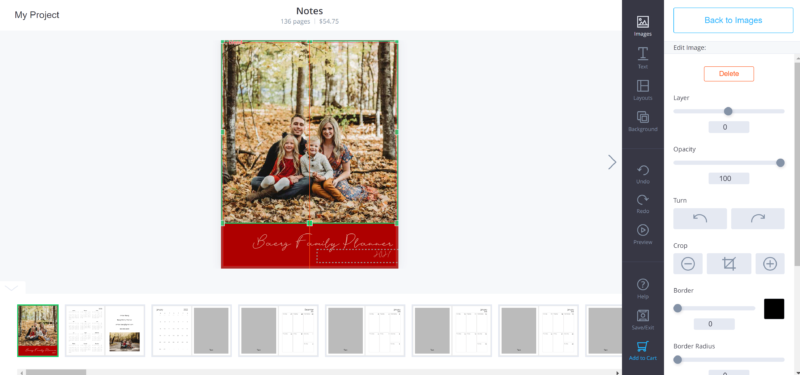 Then comes the fun part! Designing an entire photo planner does take some time, so be prepared to set aside a good couple of hours to get yours looking exactly how you like it. You'll start with the cover and work your way in. Each page has the option to include photos and a variety of layouts. Some of the layouts are just photos while some offer additional notes lines. Using LifePhoto.com to upload the photos and edit each page was very user friendly and simple to navigate.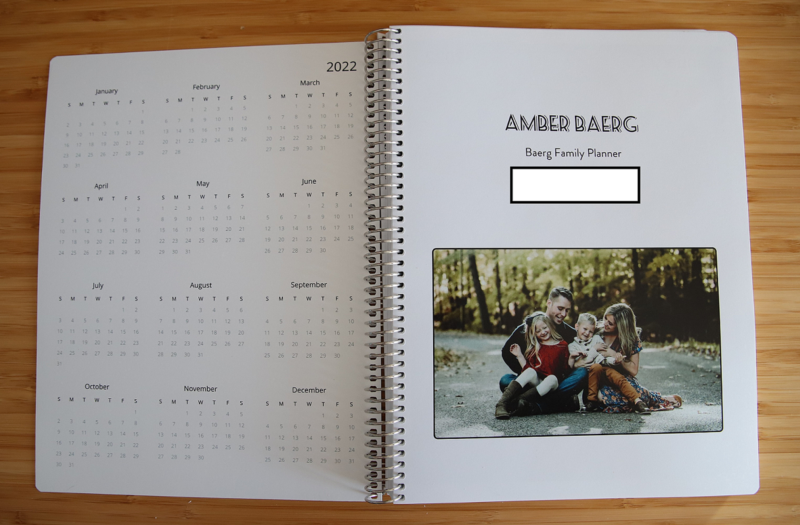 Your first page will have the full year spread as well as any personal information you want to include. Please disregard the white block on my page; it has my phone number and address so I covered it up for safety purposes but I like having it included in case I ever misplace the planner.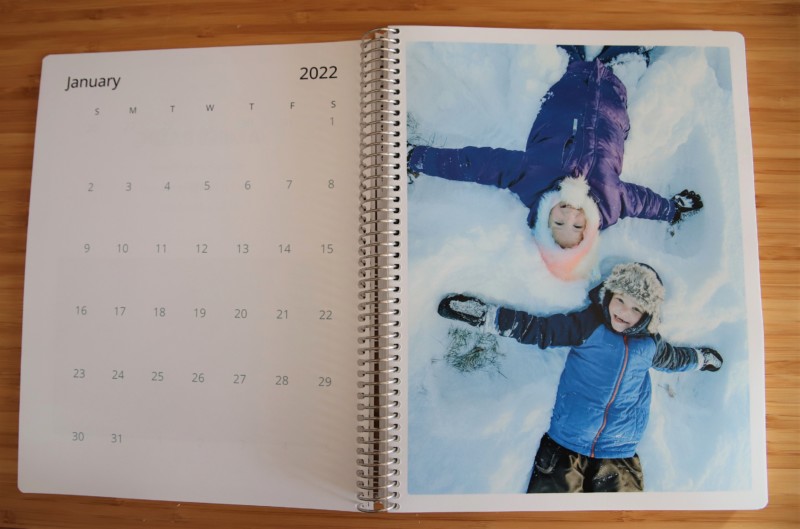 The rest of the planner will have a full page with a monthly spread (along with a photo or layout of photos on the opposite page) followed by your weekly layouts. I love the LifePhoto offers a variety of design options as well. You have free reign on each page to add text, photo borders, and more so you can fully customize everything. Since I wanted to finish my planner and get it ordered before January, I mostly just added photos, a few borders, and changed the layout a couple times. Next time, I'd love to personalize it even more! Even still, I really love seeing our family photos each day as I page through the planner.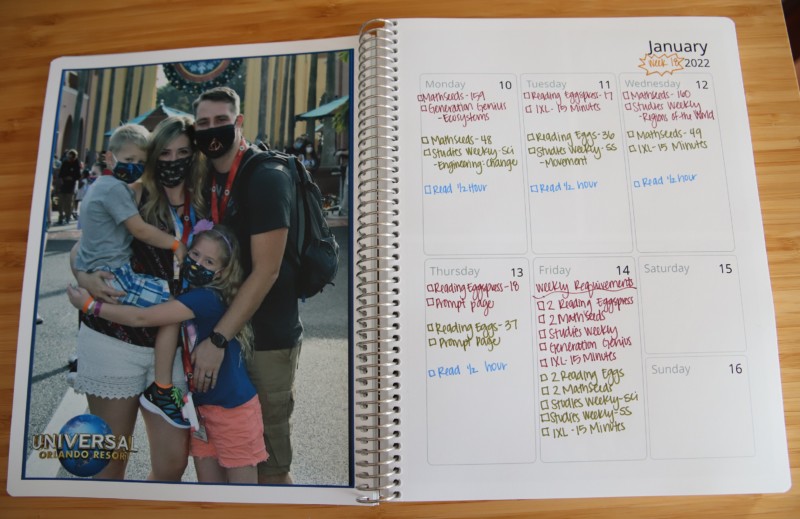 Here's what the vertical layout looks like for my daily spread. I love the amount of space I have to write out each child's lessons for the day and I've even got a little space leftover in case we add in science experiments, field trips, etc. I use felt tip pens to add a little more color to each page, but when you're designing your planner you can even add background colors and big, bright text and photos. I prefer the crisp white background personally, but that's the beauty of customizing your own planner!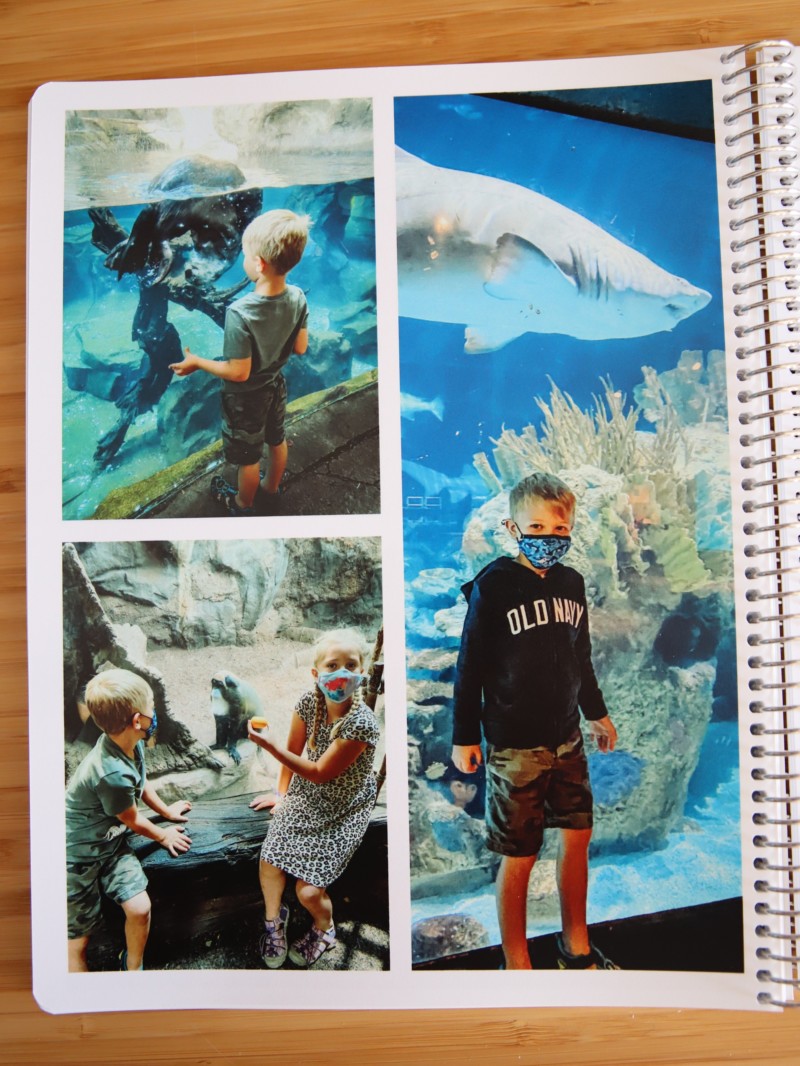 Above is an example of one of the photo layout options available for the planner. I had so much fun finding pictures from 2021 to include in my 2022 planner. This is a really fun way for me and our kids to look back on events from the previous year in a way that also brightens up my day when I open the homeschool planner.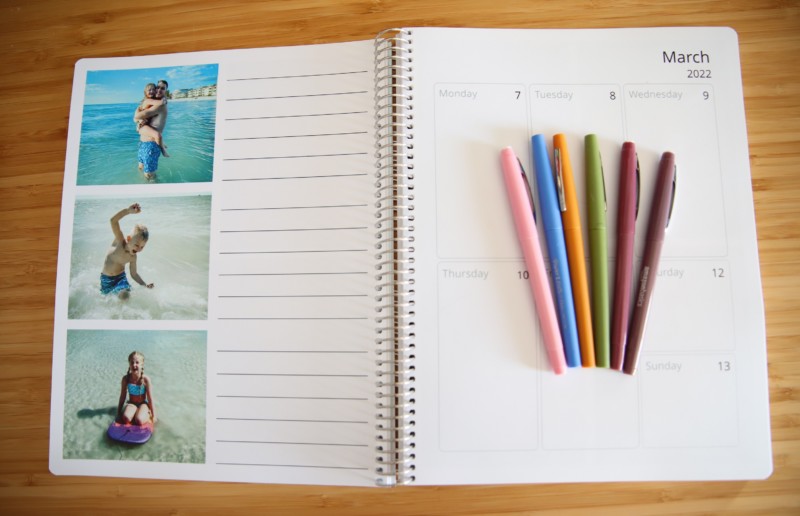 All of the pictures are bright and clear, printed with high-quality ink on high-quality paper. I'm super impressed with the entire thing and would highly recommend LifePhoto for your 2022 planner needs!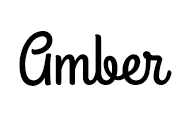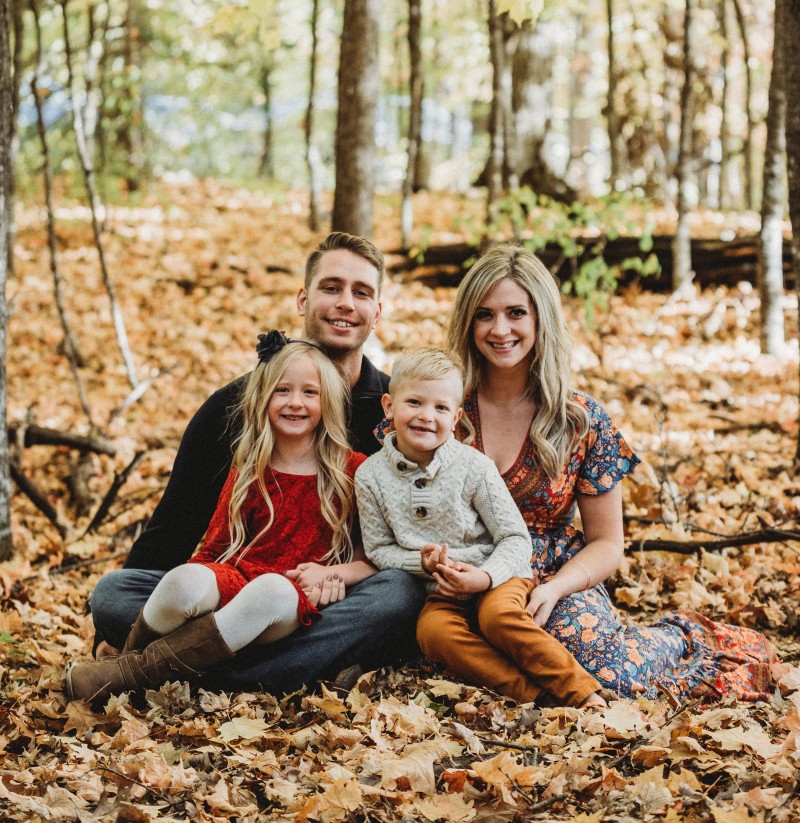 Hi there! I'm Amber, a 32 year old wife and mom of two from central Minnesota. I love to travel and to be outside with my kids anywhere the weather is warm! When I have a spare free moment, I love to read and scrapbook as well as binge-watch Netflix long after the kids are asleep. I drink too much Caribou Coffee and have a real sweet tooth but also try very hard to consume organic foods and use eco-friendly, fair trade products as much as possible. I also love socializing and sharing about my favorite products!
This post currently has 15 responses.