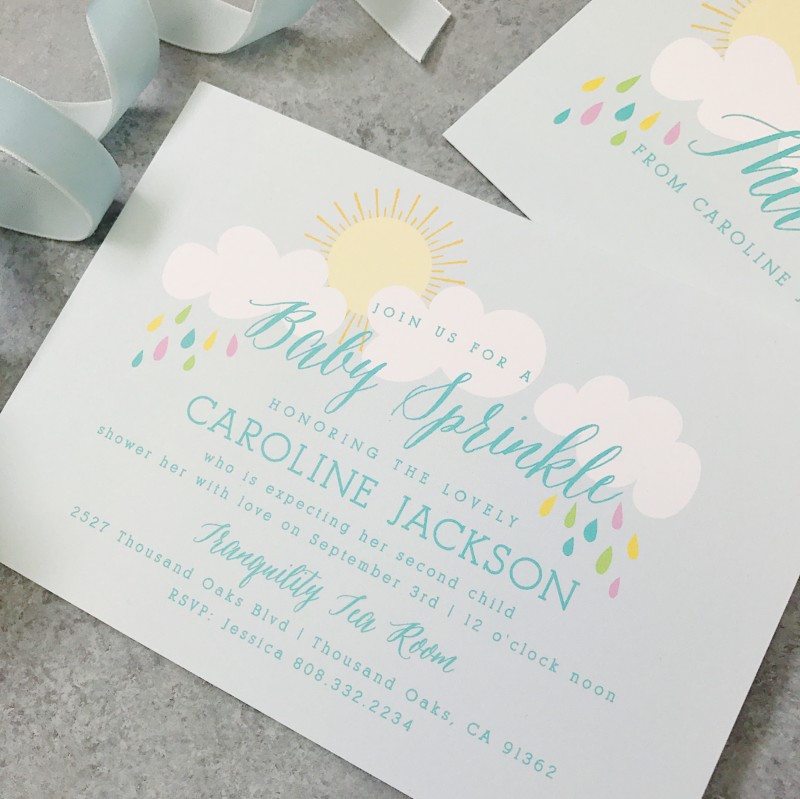 This is a sponsored post with Basic Invite. All opinions are my own.
My niece is expecting a baby late this spring, and we are all so excited! If you or someone close to you is expecting a baby in 2022, and you haven't heard of Basic Invite, you'll be excited by this post!
Basic Invite is an online retailer for invitations, announcements and photo cards. They have almost unlimited colors to choose from! This really sets Basic Invite apart from other companies, because you can choose the design you want and then customize it to your color preferences, rather than trying to find a design that is the right colors already.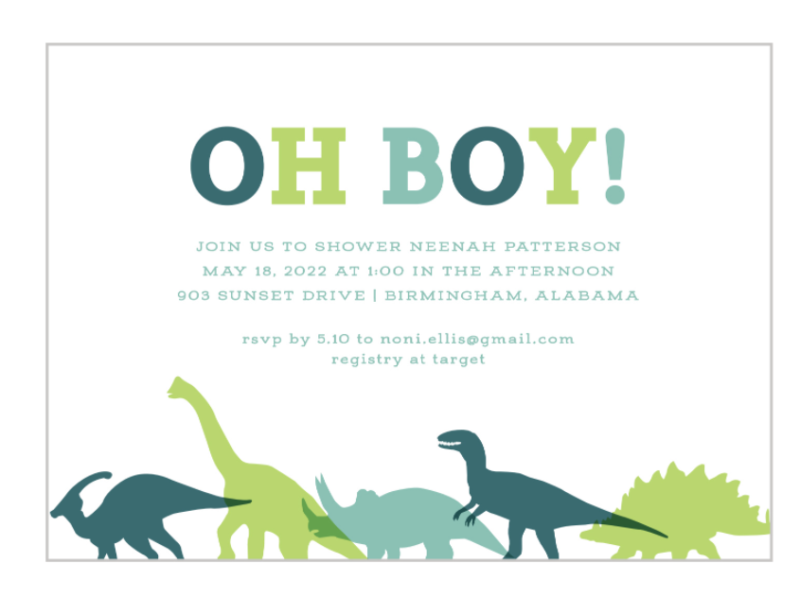 For example, this adorable Little Dinosaur Baby Shower Invite is automatically previewed in a few different greens. However, you had decided on the party color scheme of dark blues and deep oranges. You can then customize the colors to match! You can get really detailed if you wanted to. I decided I wanted to break up the text into two colors so that part would be an orange and part would be a blue, and it let me even though the original preview had a single text color for the main text area. You can even customize which dinosaurs are which color if you'd like to. There is a ton of creative freedom in the customization settings.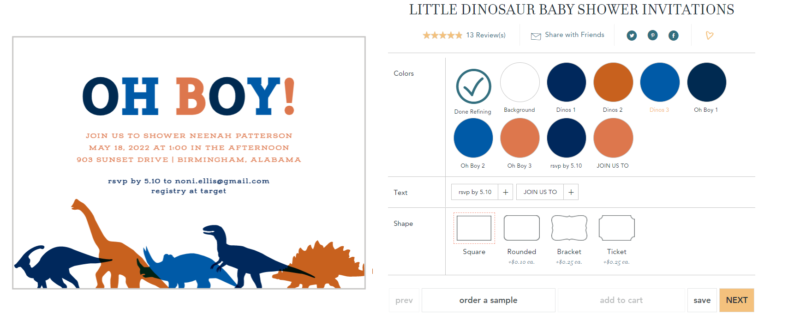 Basic Invite lets you order a sample of your invite before placing a larger order. This is a really cool feature because you'll know exactly what you'll get if you place a larger order. You'll see how the colors look in person, and you can feel the quality, too.
The wide range of color options isn't limited to the invite design. Basic Invite also offers 40 colors of envelopes to choose from!
Basic Invite offers an address capturing service. These days, a lot of us don't keep up-to-date address books. If you find that you need to collect mailing addresses fr the people you plan to invite, Basic Invite will make that process easier. You use the address capturing service when sharing on Facebook, Twitter or Instagram and your friends and family members can share their address with you. The information will be stored in your Basic Invite account!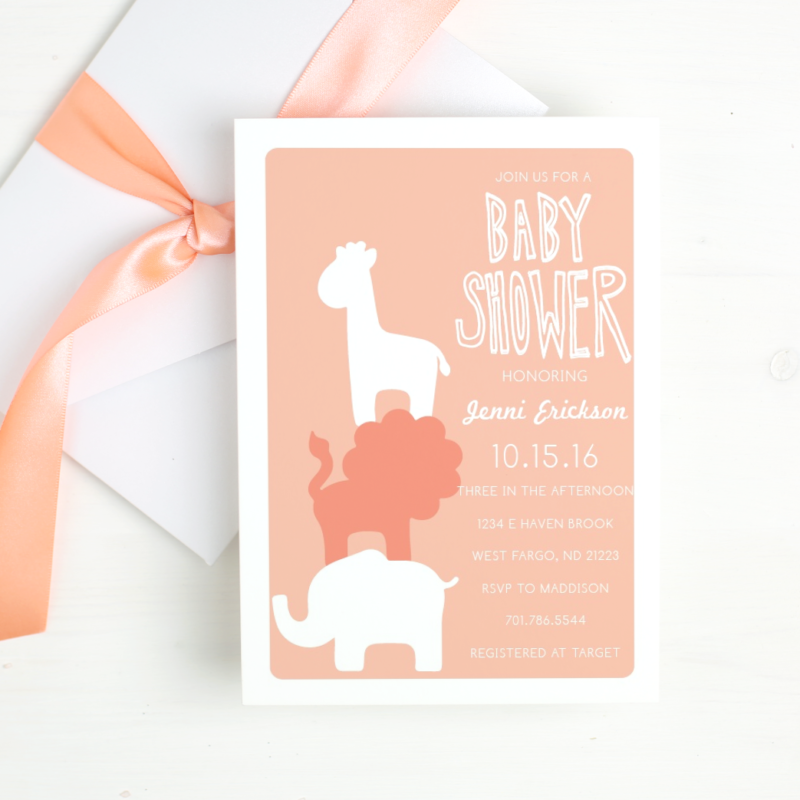 Foil Cards! Want to get fancy? Gold, silver and rose-gold foil options are available in flat or raised foil on Basic Invite's foil designs.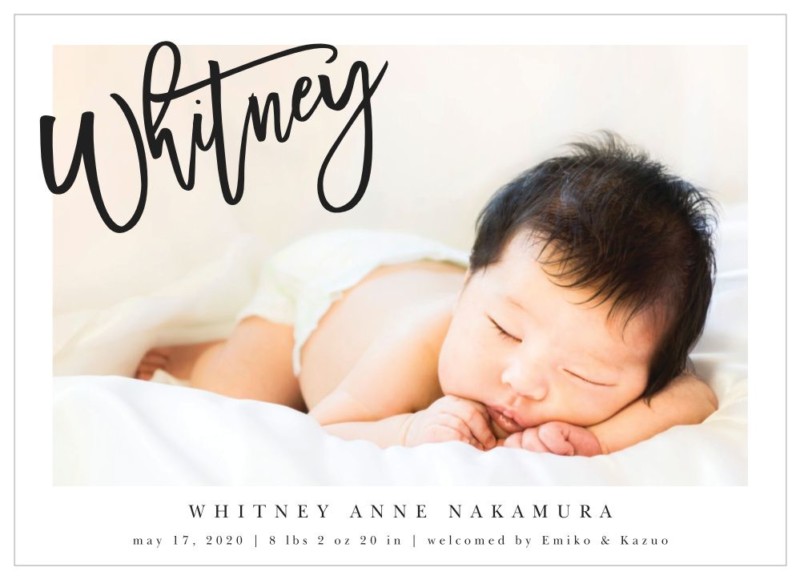 Basic Invite also offers birth announcement, birthday party invites and more. Check them out for all of your events, not just online baby shower invites!
Discount: Save 15% on your order with the coupon code 15FF51!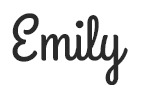 Hi there! I am Emily Evert, the owner of Emily Reviews. I am 28 and live in a small town in Michigan with my boyfriend Ryan and our two pugs. I have a large family and I adore my nieces and nephews. I love reading memoirs, and learning about child development and psychology. I love watching The Game of Thrones, Teen Mom, Sister Wives and Veep. I like listening to Jason Isbell, John Prine, and other alt-country or Americana music. I created Emily Reviews as a creative outlet to share my life and the products that I love with others.
This post currently has 10 responses.