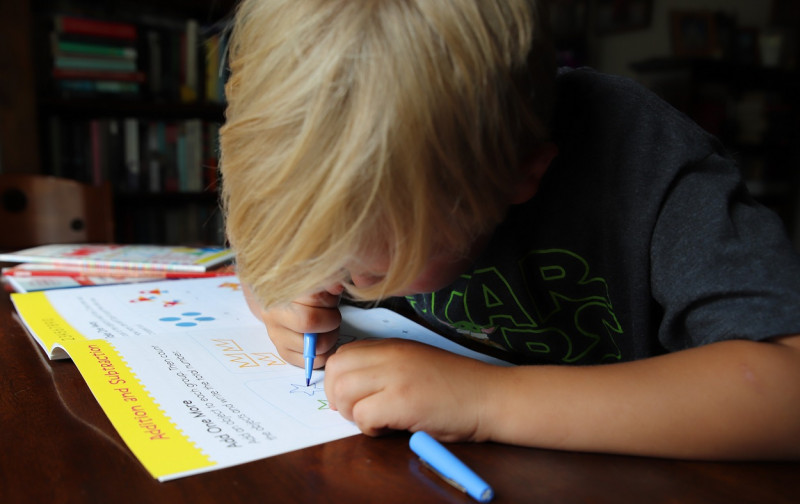 Thanks to Holiday House for sending me these fun workbooks. As always, all opinions are my own.
Do you worry about your kids experiencing summer slide? We homeschool and take the summer off from our traditional curricula, but I like to keep their minds active with fun workbooks. On days when they can't play outside or are having too much screen time, I'll put out some books and let them do some "fun" learning. I was so excited to hear about these STEAM POWER Workbooks from Holiday House for our son to use this year.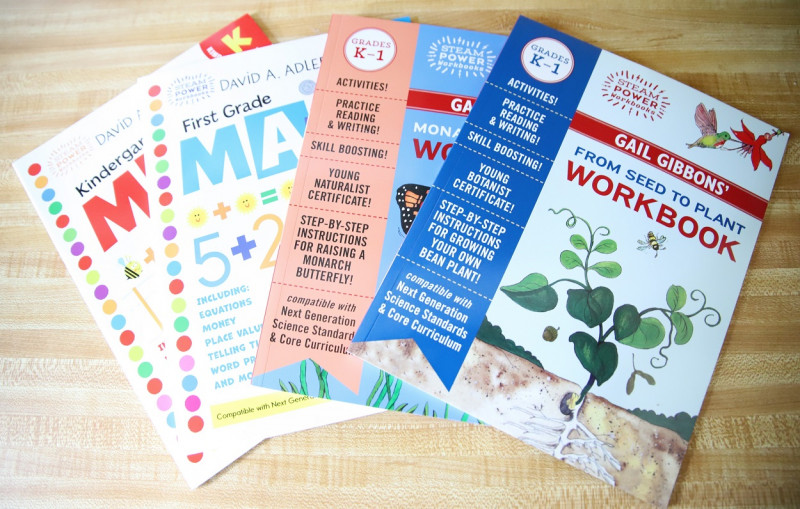 STEAM POWER Workbooks from Holiday House
Lincoln is between Kindergarten and first grade which is the age group that these workbooks are suggested for. That said, I think they'd be great for preschoolers up to around age eight.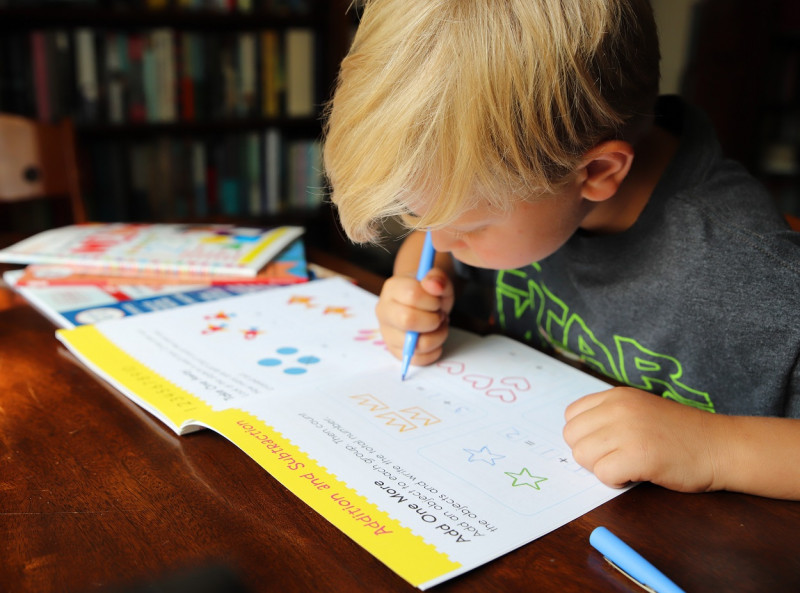 David A. Adler's Kindergarten and First Grade Math Workbooks are perfect for keeping kids engaged and actually having fun while learning Common Core principals that they'll need during the school year. In the Kindergarten workbook, kids will find dozens of simple activities and exercises, including practicing writing numbers up to 20, understanding place value, making comparisons, drawing shapes, and practicing basic addition and subtraction. After taking about a month off from school-related workbooks, Lincoln was actually excited to get into these and really enjoyed the activities.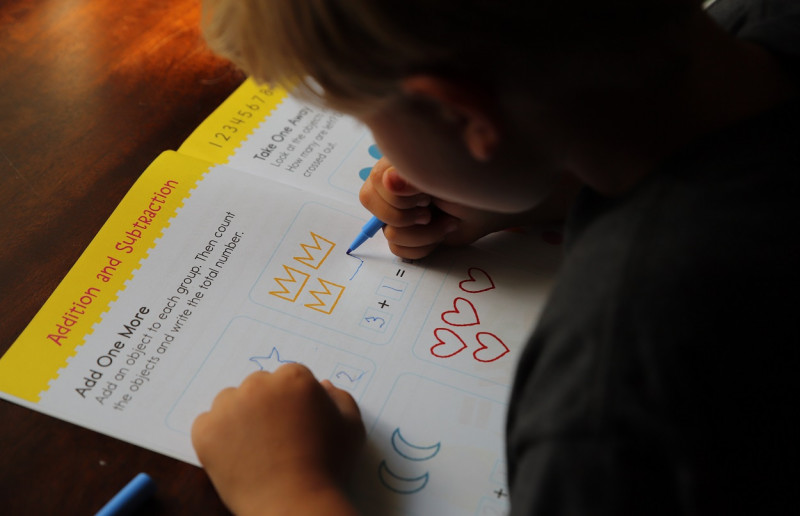 In the First Grade Math Workbook, including practicing adding and subtracting by tens, solving simple equations, understanding and practicing money basics, telling time, and mastering shapes. All materials are compatible with common core state standards. The colorful art and simple presentation invite children to have fun while they age-appropriate math skills.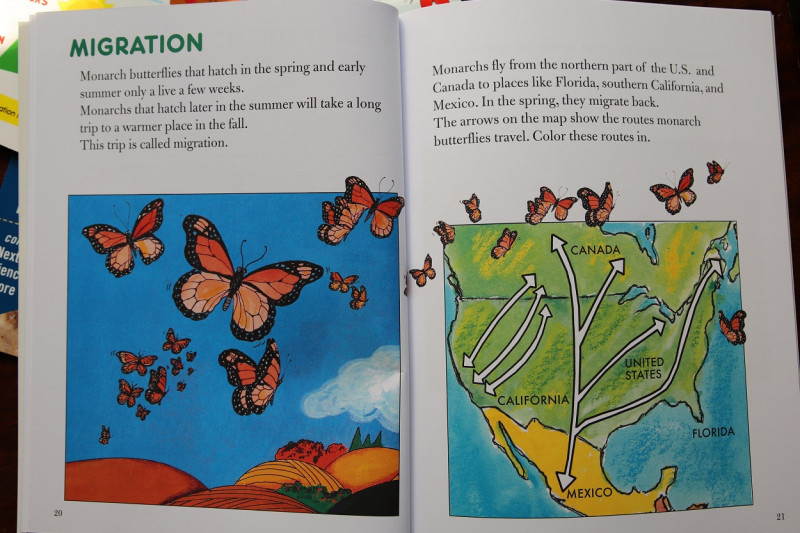 One of our favorite summer activities has been raising up monarch caterpillars and releasing them as butterflies. When I saw Gail Gibbons' Monarch Butterfly Workbook I knew it would be the perfect way to show our kids the entire process of a monarch's life! Full of simple activities, this workbook makes learning about the life cycle of the monarch butterfly easy and fun while children practice key skills. As they follow the key lessons, children will be able to draw, color, trace, and sort as they learn about the stages of a butterfly's life cycle, from caterpillar, to pupa, to insect. This book is such a great way for our kids to learn more in-depth information about what we're doing when we're raising up monarchs!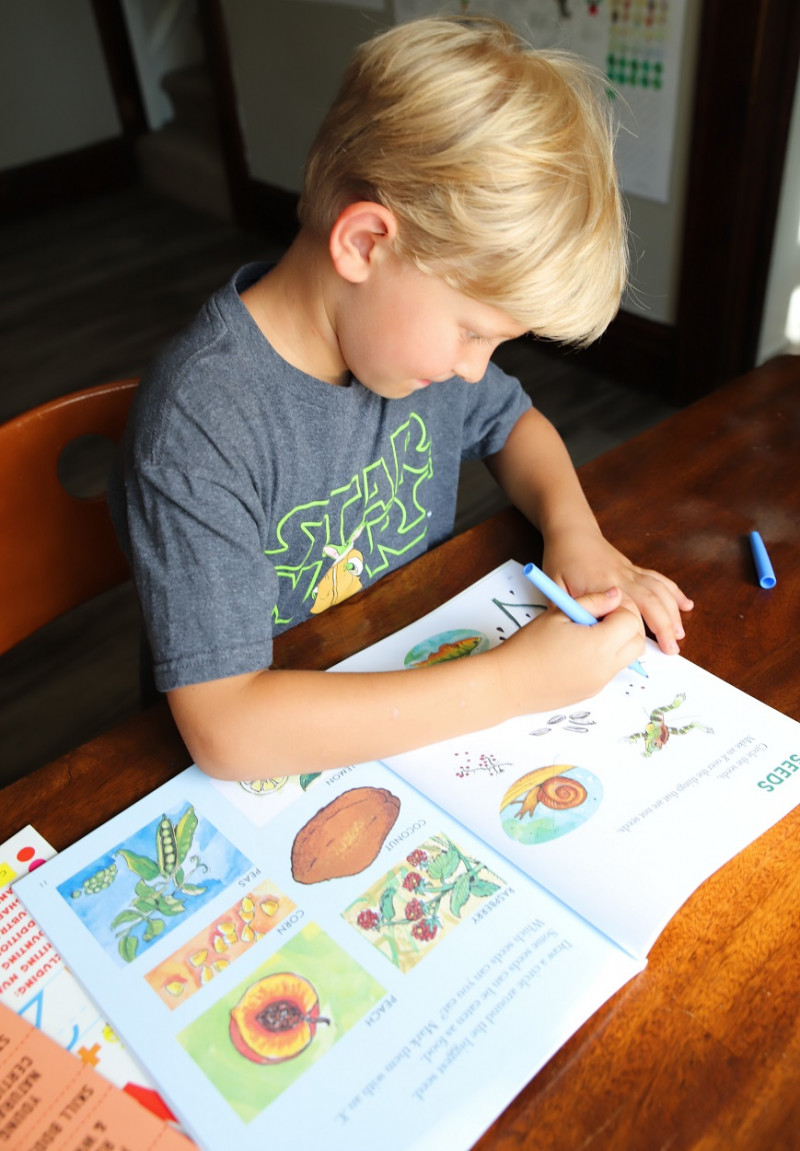 The final book we're using to prevent summer slide is Gail Gibbons' From Seed to Plant Workbook. This workbook makes learning about plant life cycles easy and fun while children practice key skills. Children will be able to draw, color, trace, and sort as they learn basic curricula, including the parts of a plant, pollination, what plants are used for, and the life cycle of plant. This book is beautifully illustrated and all of the activities keep Lincoln busy and entertained, which I love.
I'm always looking for ways to keep our education going throughout the summer, and these workbooks are perfect for that. You can find them at Holiday House!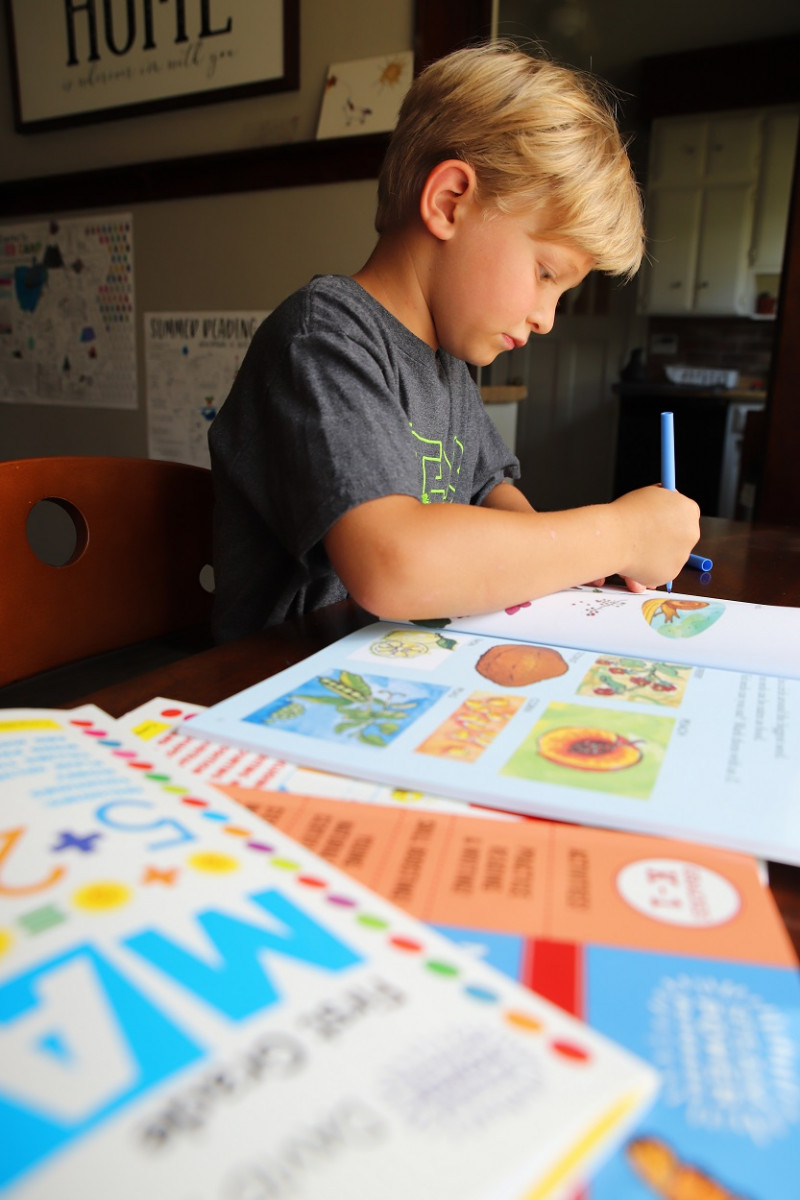 WIN: One lucky reader will take home a prize pack including all four of these amazing workbooks! This is a US giveaway ending 8/1. Enter using the form below, and good luck!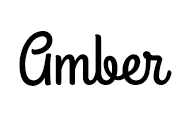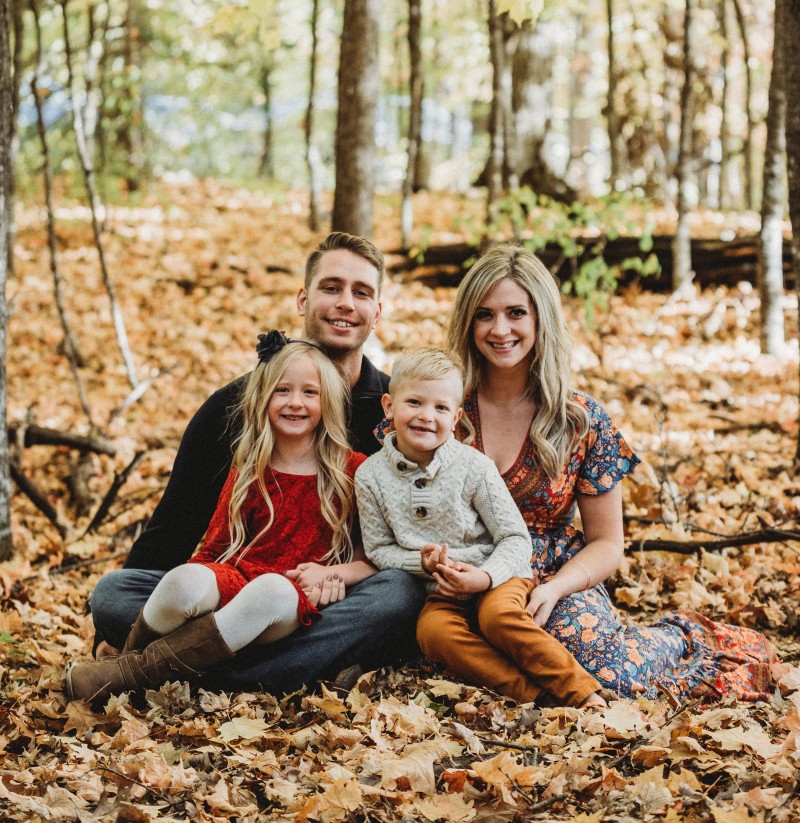 Hi there! I'm Amber, a 34 year old wife and mom of two from central Minnesota. I love to be outside with my family anywhere the weather is warm (which means I spend half the year freezing). We're a homeschooling family that loves to travel as often as possible! When I have a spare free moment, I love to read, take photos, and scrapbook. I'm interested in anything that makes life more fun; I also love socializing and sharing about my favorite products!
This post currently has 2 responses.