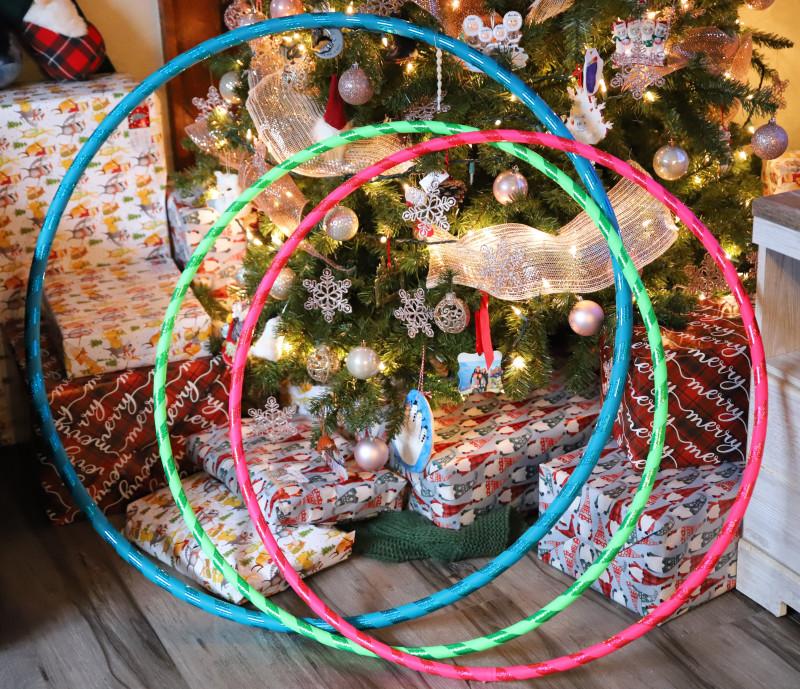 Thanks to BringtheHoopla for sending me these hoops! As always, all opinions are my own.
I've always wanted to be good at hula-hooping but over the years I've tried and failed many times. My kids are far better at hula hooping than I am, but we've always had pretty cheap hoops that have broken after a few uses. This year I heard about BringtheHoopla and thought it would be fun to give them a try!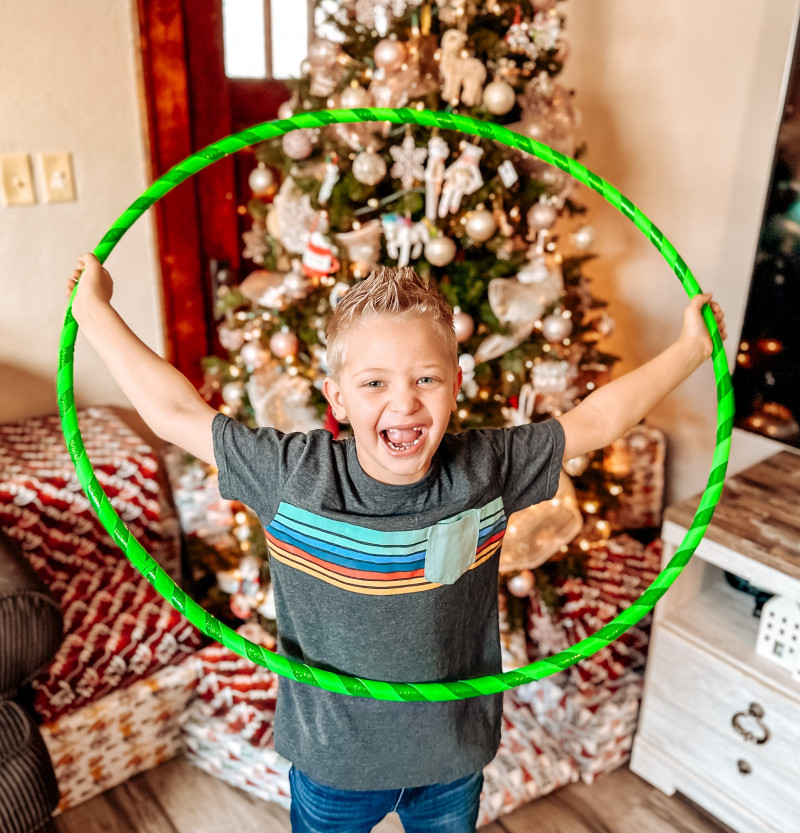 BringtheHoopla
BringtheHoopla is an LLC that provides high-quality programming for children of all ages by using the hoop as a form of play, exercise, and learning. Their unique curriculum aligns with state and national standards to ensure developmentally appropriate programming that promotes physical literacy. They use positive reinforcement and encouragement to foster persistence, self-confidence, and free expression for all students! And, they sell their hoops in a variety of sizes so people of all ages can enjoy them, too.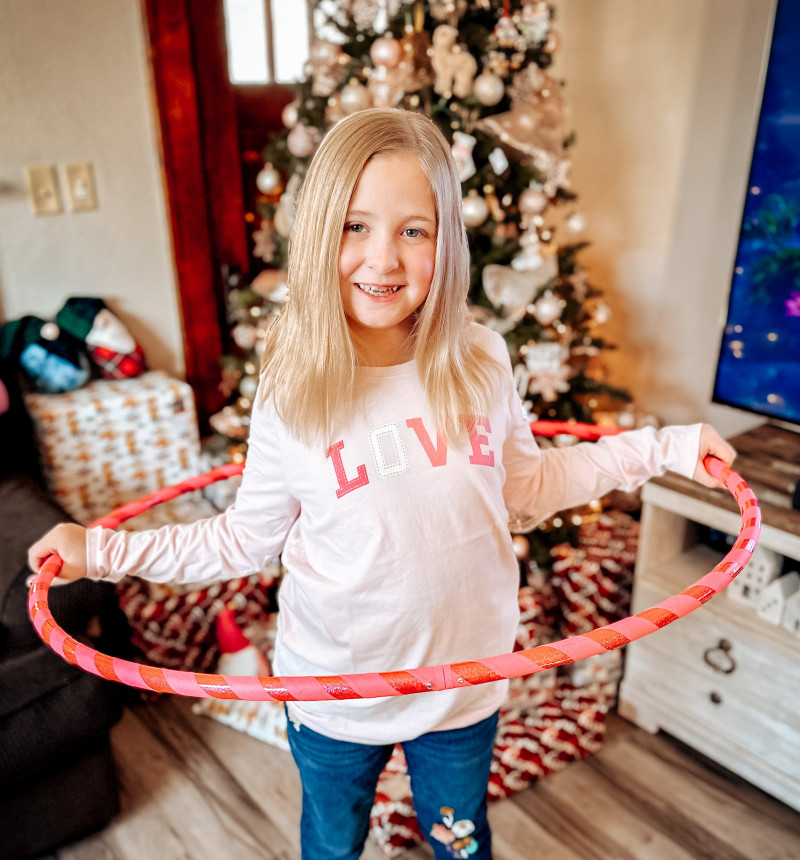 BringtheHoopla hoops are handmade and perfect for beginners learning to get into the spin and overall hoop dance basics. Made with a spiral of basic sequin decorative tape and gaffer tape for grip and a pop of color! Choose from a variety of colors and sizes depending on your needs. Our daughter is nine and has always loved hooping – she says this hoop feels very heavy duty and she has a great time trying to keep it up!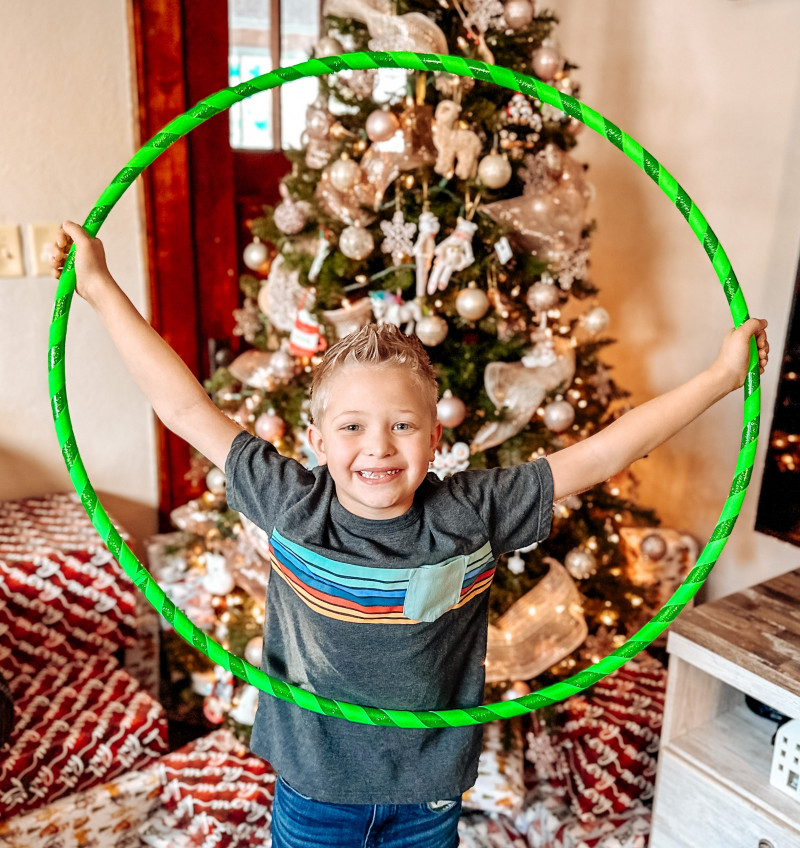 Our son just turned seven so he has the same sized hoop as our daughter and is just learning how to really control it. There are a lot of great videos online teaching how to use a hoop and fun and different ways you can exercise with it. I am excited to report that I can actually keep my hoop up for the first time in my life! I've been using it for exercise and it's a great way to work my core. Plus, it's far more fun than most workouts.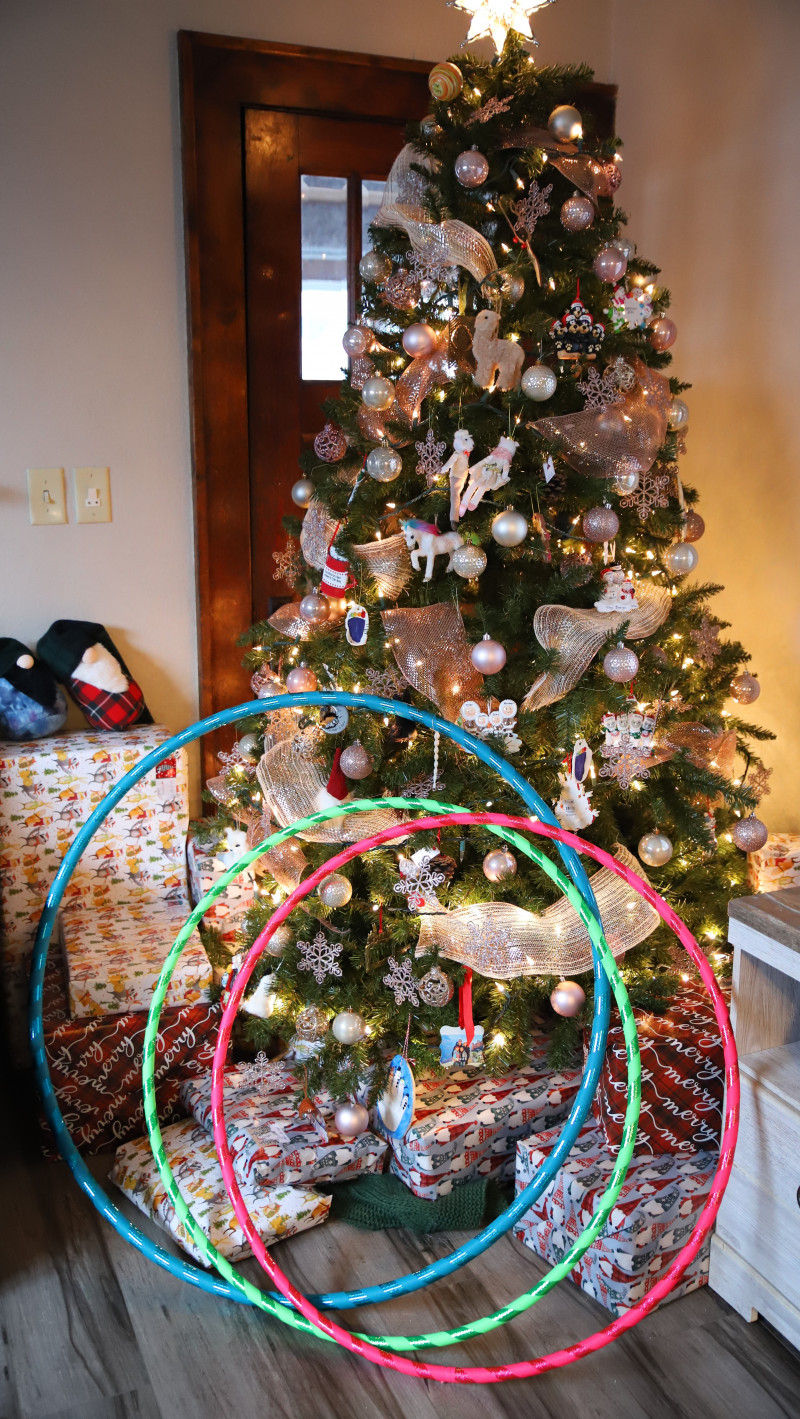 I love the bright colors and I know these would be so fun to find under the Christmas tree this year! Check out all of BringtheHoopla's options as well as the lessons and parties they offer.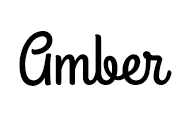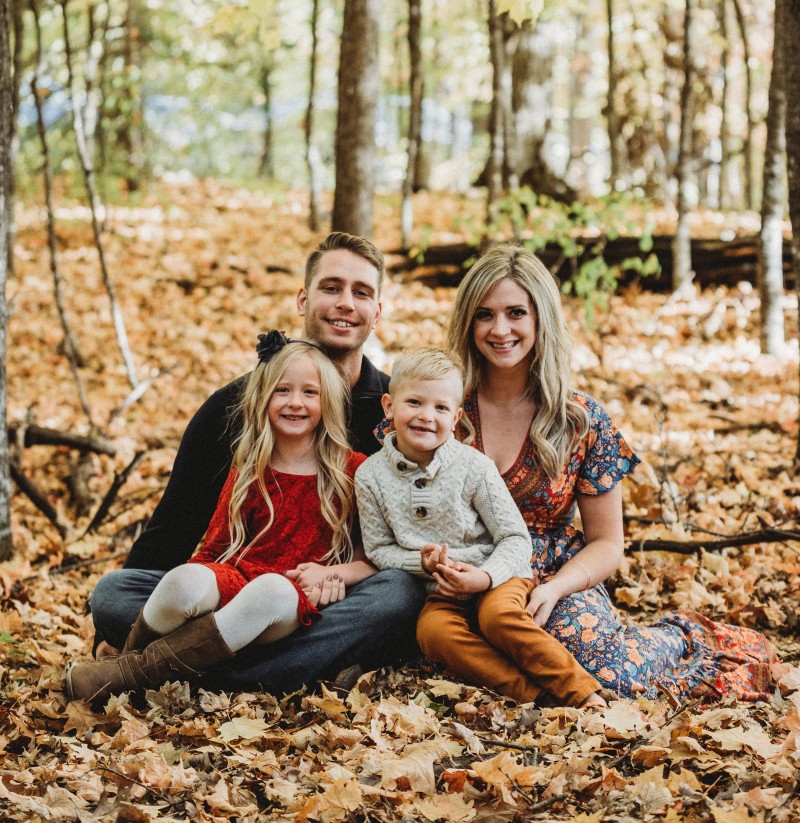 Hi there! I'm Amber, a 34 year old wife and mom of two from central Minnesota. I love to be outside with my family anywhere the weather is warm (which means I spend half the year freezing). We're a homeschooling family that loves to travel as often as possible! When I have a spare free moment, I love to read, take photos, and scrapbook. I'm interested in anything that makes life more fun; I also love socializing and sharing about my favorite products!
This post currently has 5 responses.