Thanks to American Backcountry for sending me these great tees! As always, all opinions are my own.
This fall we took a national parks trip out to Utah and visited Zion, Bryce Canyon, and the North Rim of Grand Canyon as well as some local state parks. Even thought it was unseasonably cold for our trip we absolutely loved seeing the different landscapes; so very different from Minnesota! After we got back, my husband Tyler said he regretted not buying shirts from each of the parks because he's in need of some new t-shirts and it would have been a great souvenir. Luckily, I remembered American Backcountry and how they have some of his favorite tees so I reached out about getting some to commemorate our vacation.
American Backcountry offers some pretty amazing REPREVE® Recycled Polyester Tri-Blend Tees which use an average of four recycled water bottles per shirt! Not only are they eco-friendly, they're also super lightweight, soft, and breathable. My husband has some from a few years ago and they're still his favorite shirts as far as comfort goes! If you're curious about how they make shirts out of plastic bottles (I certainly was!) this graphic will help explain the process. Pretty neat!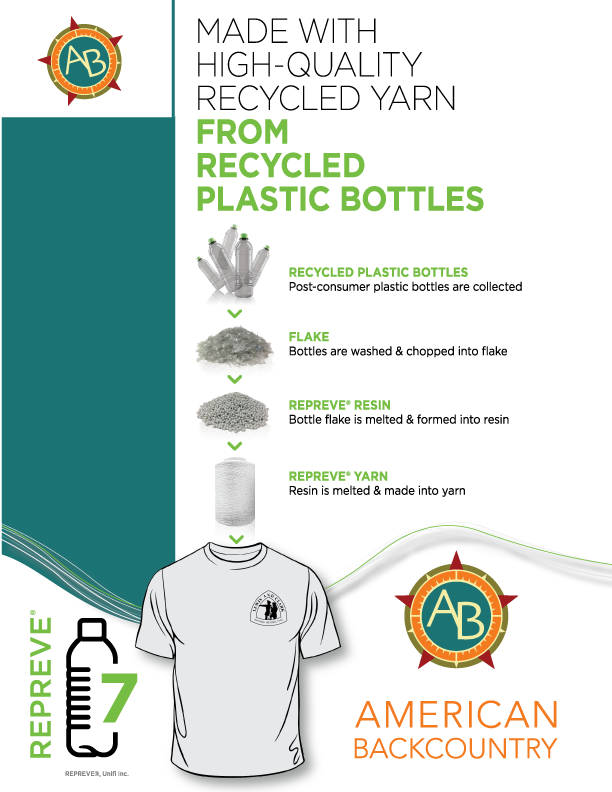 I chose a variety of shirts for Tyler including the following: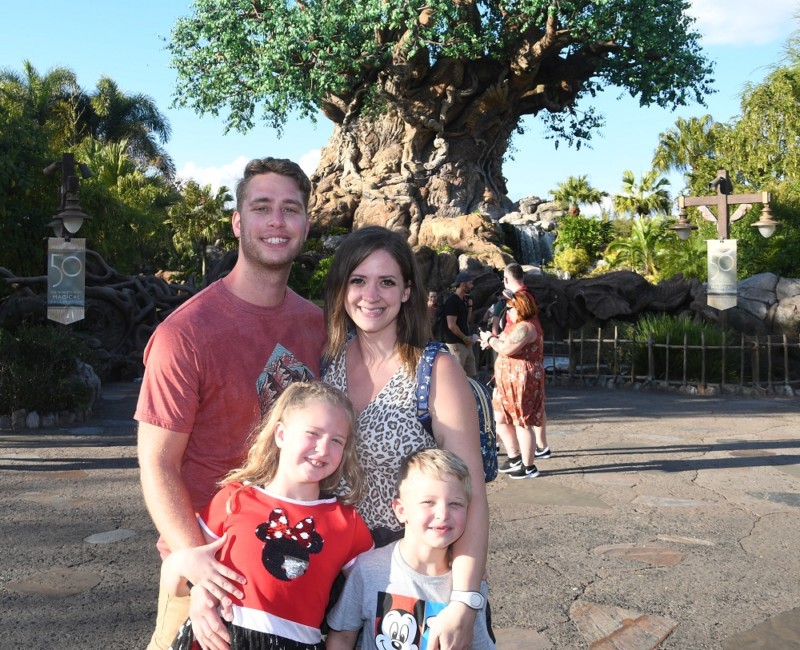 All of these shirts are made with American Backcountry's signature REPREVE recycled fabric. For most of their shirts you can choose from a variety of colors and sizes to fit your needs. They also have more than just national parks tees; all of them would make great gifts for anyone outdoorsy or adventurous in your family or friend group!
The fact that these tees are recycled from plastic bottles is something I think the parks service would be pretty excited about. We're always looking for small ways to be more eco-friendly and purchasing from American Backcountry is a great way to do that. Check out all of their offerings – they'd make a great gift for someone special in your life!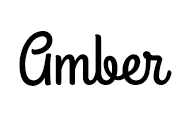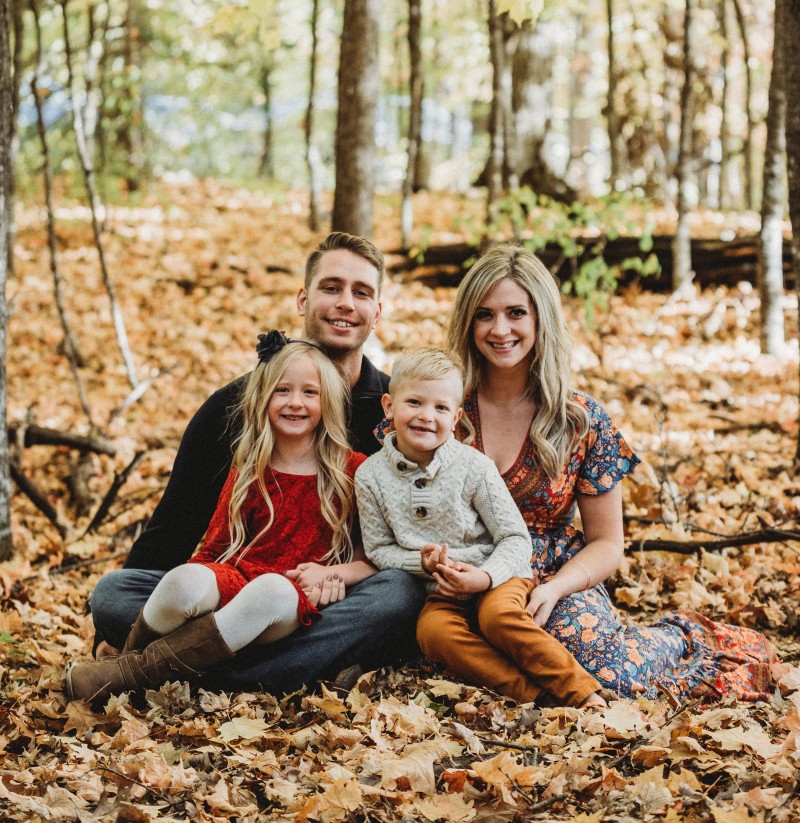 Hi there! I'm Amber, a 34 year old wife and mom of two from central Minnesota. I love to be outside with my family anywhere the weather is warm (which means I spend half the year freezing). We're a homeschooling family that loves to travel as often as possible! When I have a spare free moment, I love to read, take photos, and scrapbook. I'm interested in anything that makes life more fun; I also love socializing and sharing about my favorite products!
This post currently has 10 responses.