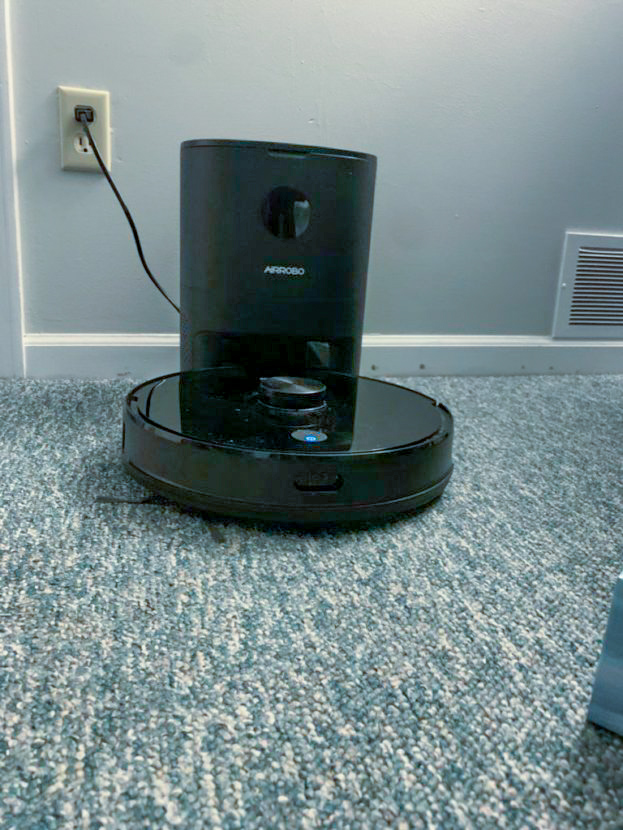 AIRROBO sent me a T10+ robot vacuum for review. All opinions are my own.
I've been quite late to get on board the robot vacuum trend! While the idea of having a vacuum that does the work by itself sounds awesome, I have always been hesitant about how well it would actually work, I guess. Could a vacuum really find its own way around my house, making sure to cover all the areas?
In the past, I also worried that robot vacuums may not have enough space to store the dirt/dust that it gathered up. The machines just seem so tiny, it didn't seem like they could hold much debris. When I saw that the AIRROBO T10+ vacuum comes with a charging station that has a dirt disposal compartment, this made me more curious.
I decided to give it a try, and I'm glad I did. I definitely underestimated robot vacuums! I guess I Was really out of the loop about modern technology in his area. You use the AIRROBO with your home wifi and an app on your phone. The app is not exclusive to AIRROBO, it's more of a general purpose smart device app. Due to this, the app has a lot of features beyond just using it for your vacuum.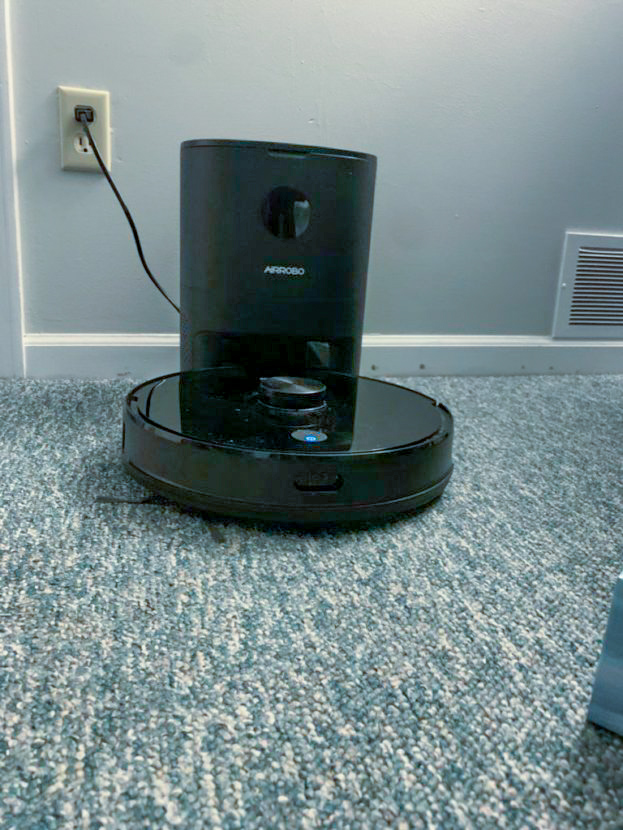 When I first got the app, I was confused why it was showing me options for smart outlets and other things. You can ignore all of that though and just use it for your vacuum if you'd like. That's what I've chosen to do. I'm glad that they do use a third-party app because the technology is quite advanced, which is great. However, the amount of options available on the app did make the setup process feel a bit overwhelming. I'd love to see AIRROBO do a little more to help really guide you through how to use this app for your robot vacuum. Perhaps include a brochure with step-by-step instructions that include a visualization of what to tap in the app at each step. I tried setting it up but got overwhelmed, and passed it on to my boyfriend who is very tech-savvy, and he even had some mild frustration. However, once he got it up ad running it's been great.
You can visit my YouTube Short Video to watch the AIRROBO navigate my furniture.
The first time we used the AIRROBO T10+, the vacuum seemed to take a couple edges of furniture as the end of the room. For example, in our kitchen when reaching the end of our counter, it turned around and came back the way it came instead of finishing the rest of the kitchen. Similarly, in our bedroom, when reaching the edge of our bed, it turned around and came back the way it came rather than finishing the rest of the bedroom.
At first I thought this would be an ongoing problem, but without doing anything ourselves, the vacuum made a second-round around the house and on the second trip it navigated those areas correctly. So our whole house was vacuumed without us having to teach the vacuum where to go!
Once the first use was completed, it showed us the map of where the robot had gone. It also used color-coding to tell us where it thought our rooms were. Here is what that looked like.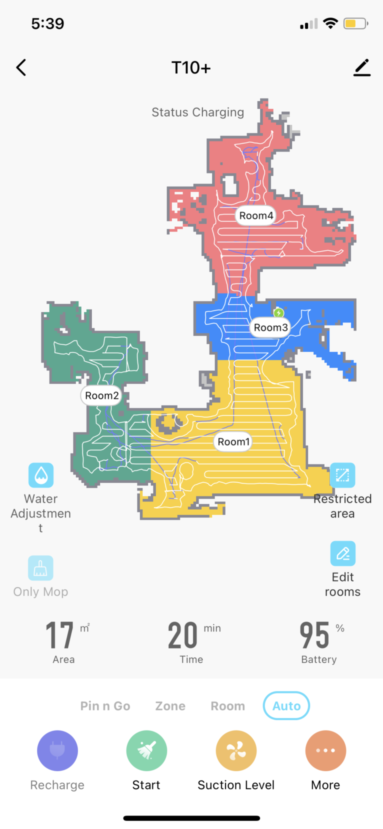 While we do have four rooms, it was a bit incorrect about them. The green "room two" is actually our kitchen and our bathroom. The area where that green section narrows is the entryway between our kitchen and bathroom. They both have laminate flooring and we have a sliding door between them so there isn't a transition strip between the two rooms, so I'm no surprised that it assumed they were one room.
The line between the green room and the yellow room is correct, this is where our living room and kitchen meet. Our living room is carpet, so it was able to detect that difference in flooring. The blue "room" is actually just part of our living room. It noticed where my boyfriend's desk is, and it seemed to think that was a new room, when it is not. The separation between blue and red is accurate, that is where our living room and bedroom meet.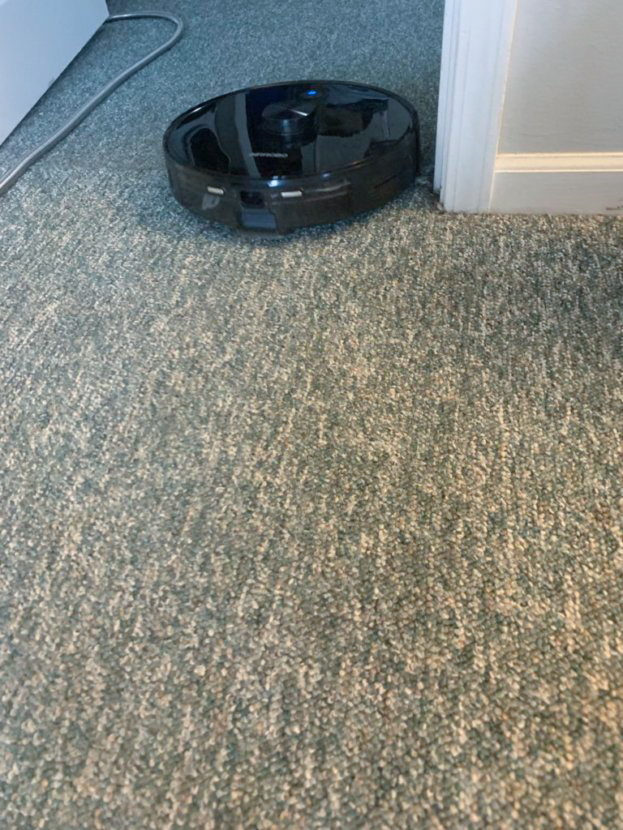 The white lines show you where the vacuum went. So the areas where there are no white lies were areas that were not covered by the vacuum. These are all areas where we have furniture. For example, the spots in the bathroom than were' covered are where our toilet, hamper, a storage shelf and our shower are at. In the bedroom, the uncovered areas are where our closet, dressers and bed are. None of the uncovered areas are areas where the vacuum should have covered.
After completing the job, the robot will dock itself in the charger, and it makes a lot of noise as it transfers dirt/dust/debris into the dirt storage compartment in the charging dock.
In addition to being able to vacuum, this can also mop and sweep! I haven't tried to utilize those features but I'm excited to try to explore them in the future.
You can set the vacuum up to run at the same time per day if you'd like, or you can manually tell it to run when you are ready.
Overall, we've been really enjoying our new AIRROBO robot vacuum. It seems to do a good job of cleaning our floors.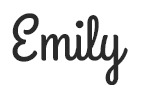 Hi there! I am Emily Evert, the owner of Emily Reviews. I am 28 and live in a small town in Michigan with my boyfriend Ryan and our two pugs. I have a large family and I adore my nieces and nephews. I love reading memoirs, and learning about child development and psychology. I love watching The Game of Thrones, Teen Mom, Sister Wives and Veep. I like listening to Jason Isbell, John Prine, and other alt-country or Americana music. I created Emily Reviews as a creative outlet to share my life and the products that I love with others.
This post currently has 6 responses.