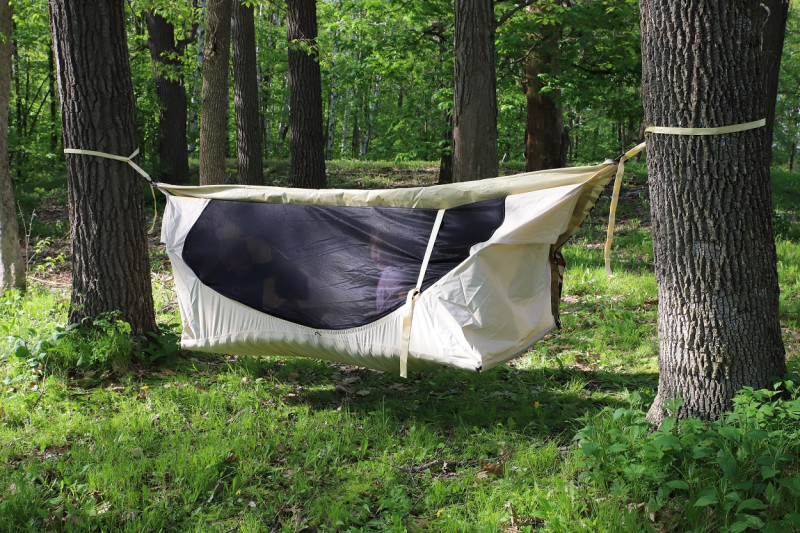 Thanks to Haven for sending me this great hammock tent. As always, all opinions are my own.
Does your family enjoy camping? We do, but we don't get out to camp as much as we'd like to! Lately we've been super into backyard camping at my parents' house because they live near the woods and we can get the feeling of camping without all the work. When I learned about the Haven Safari Hammock Tent, I thought it sounded like something we'd love – and I was right! As you can see, the entire set-up comes in a compact set of bags. These don't take up much space and are very lightweight and easy to carry.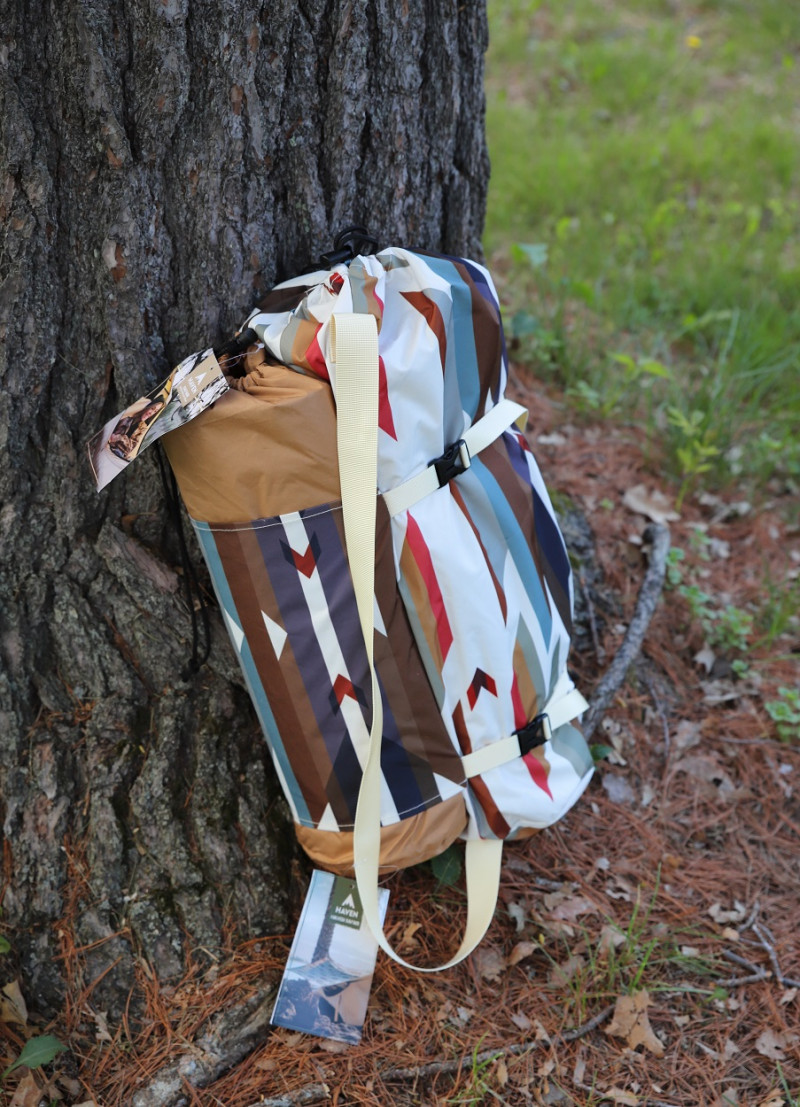 Haven Safari Hammock Tent
This innovative hammock tent has so many awesome features. The first is an insulated, inflatable pad which gives the hammock a nice shape and is very comfortable. This pad can be inflated manually but we used Haven's PowerPump which I would highly recommend. You can use this small pump to inflate the pad and then utilize the remaining battery to charge your USB devices! The pad will help keep you warm during winter camping or cool summer and fall nights.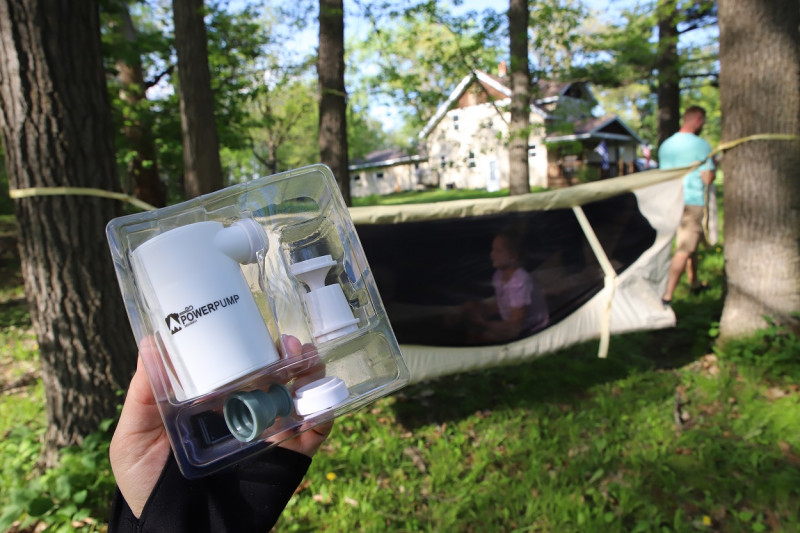 Setting up the Haven Safari might seem intimidating but it's not too difficult. It did take us a few tries to find the right height with the straps and to get the pad positioned correctly, so I'd say there's a learning curve but it's doable even for amateurs like us. Inside the Haven Safari you'll find three pockets on each end. One of the pockets is perfect for a cell phone, and the other two can hold your necessities and supplies.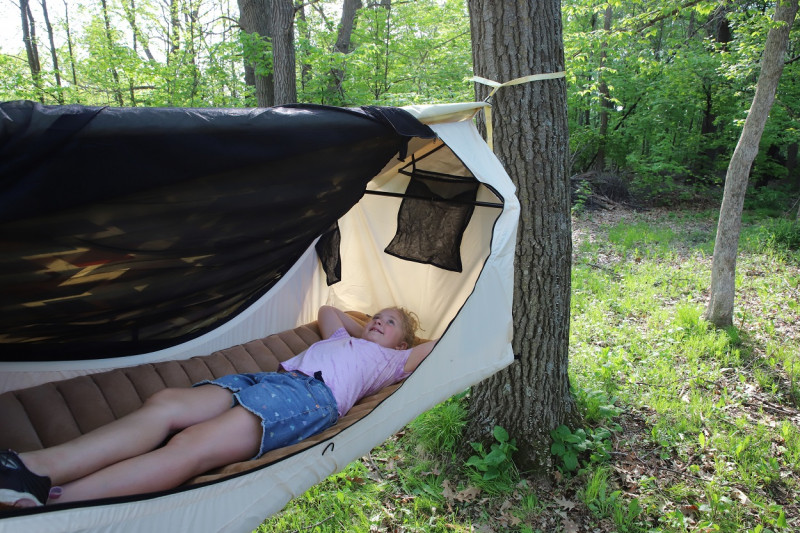 When all assembled, the Haven Safari is 30″ by 80″ and holds up to 350 pounds. My husband can lay comfortably in it with room for camping gear at his feet if necessary.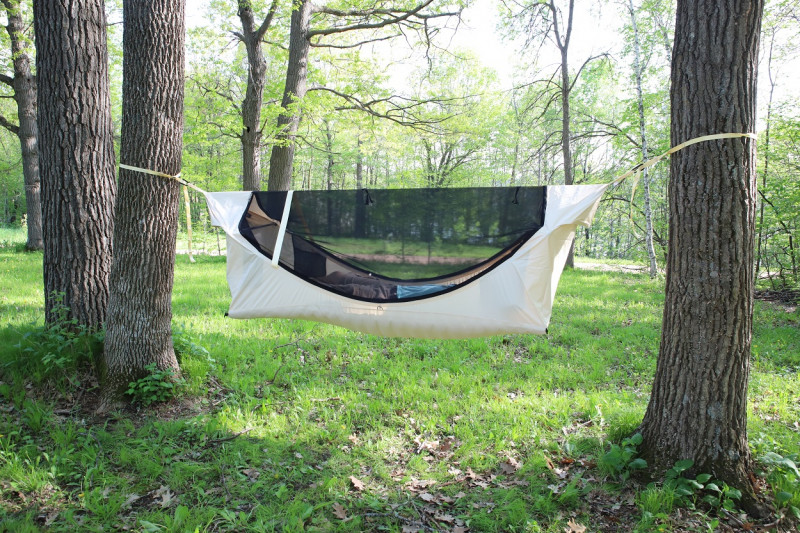 Living in Minnesota, one of my favorite features is the mosquito net. You can zip into it to keep the pesky bugs out, or you can remove it completely if they're not an issue where you live. While we were setting up, the mosquitos were VERY friendly so we were super happy with the mosquito net!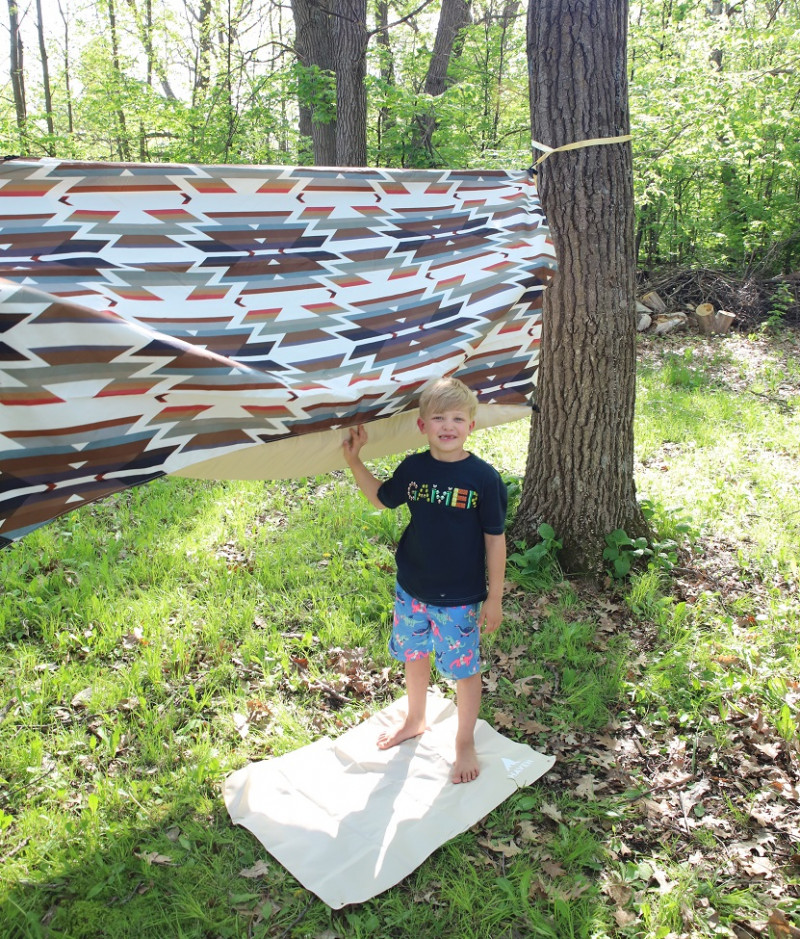 The Haven Safari also comes with a polyester canvas rainfly. It attaches at multiple points around the hammock to protect you completely from any precipitation. We have the Southwest style but you can also choose from Camo, Green, or Sand colors.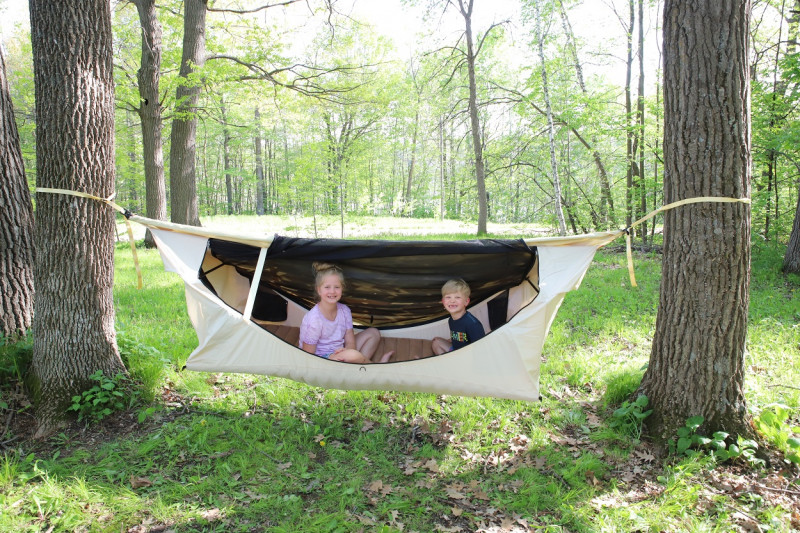 Our kids absolutely love the Haven Safari, too! We don't leave them unattended in it for safety, but they think it's super fun to hang out in (like any hammock!) and they're looking forward to some backyard campouts this summer. This would make a great Father's Day gift for the upcoming holiday, too!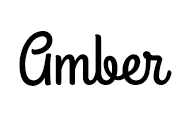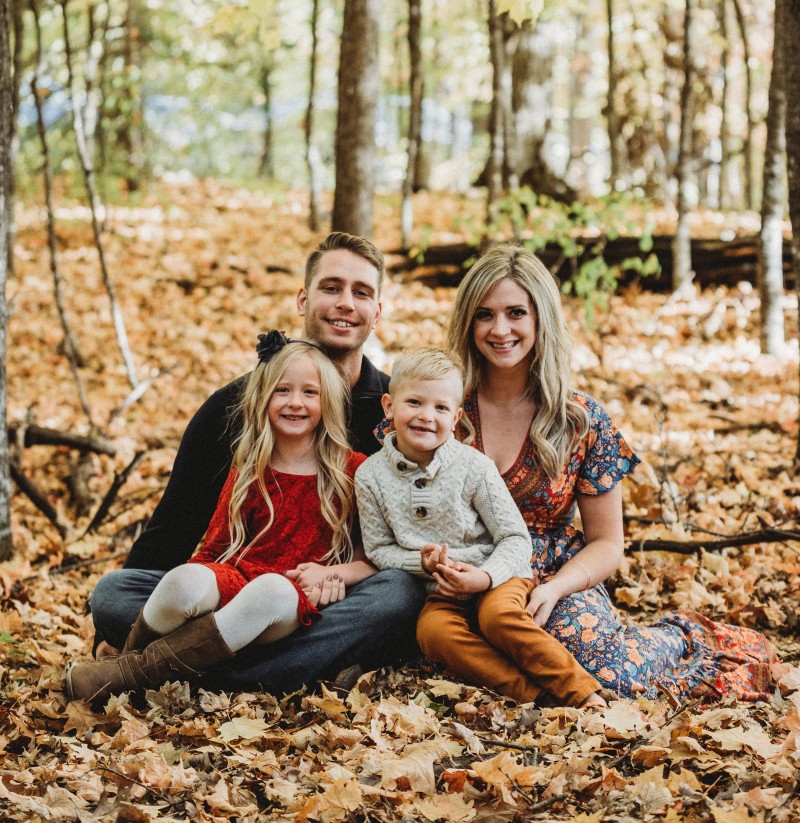 Hi there! I'm Amber, a 34 year old wife and mom of two from central Minnesota. I love to be outside with my family anywhere the weather is warm (which means I spend half the year freezing). We're a homeschooling family that loves to travel as often as possible! When I have a spare free moment, I love to read, take photos, and scrapbook. I'm interested in anything that makes life more fun; I also love socializing and sharing about my favorite products!
This post currently has 8 responses.