Thanks to JMATEK for sending me this air conditioner. As always, all opinions are my own.
It finally feels like summer in Minnesota, and I couldn't be more excited! When I think about how much I hate Minnesota winters, I remind myself that the summers make up for it. We live in an old house and we love it for all the character – but one thing we don't love is the difficulty in regulating temperature. We have central heating and cooling, but our bedrooms and guest room tend to get very cold in the winter and very hot in the summer, despite the rest of the house being comfortable. There's nothing worse than going to bed and sweating, so we decided a portable air conditioner was necessary for summer this year!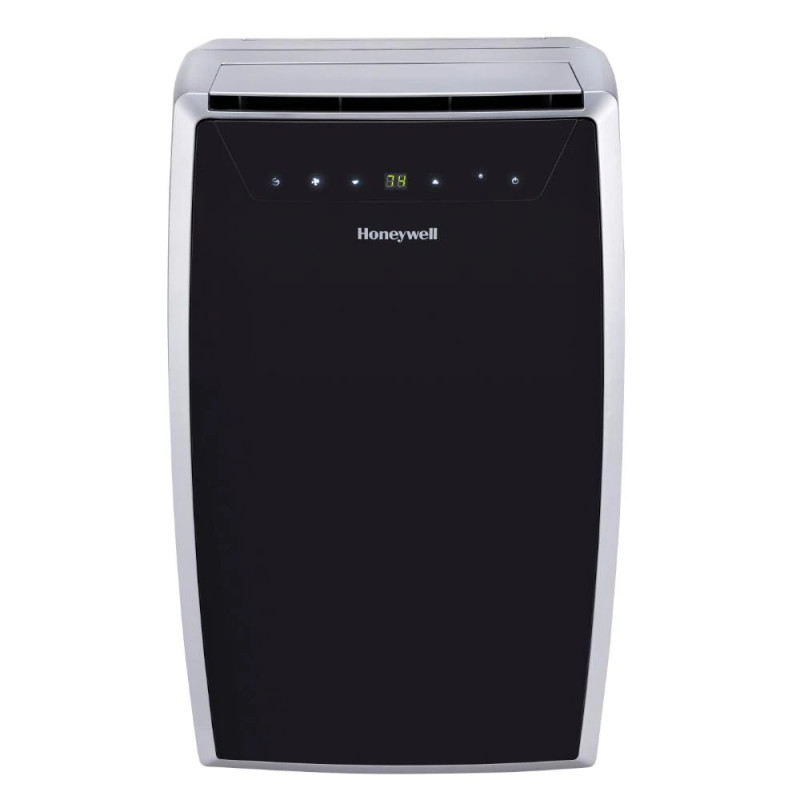 Honeywell makes quite a few portable air conditioning units. I chose the Honeywell MN4CFSO Classic Portable Air Conditioner and immediately put it in our guest room. My husband's parents live in Idaho and when they come to visit we want them to be comfortable. This particular portable air conditioner cools up to 700 square feet which makes it great for our guest bedroom.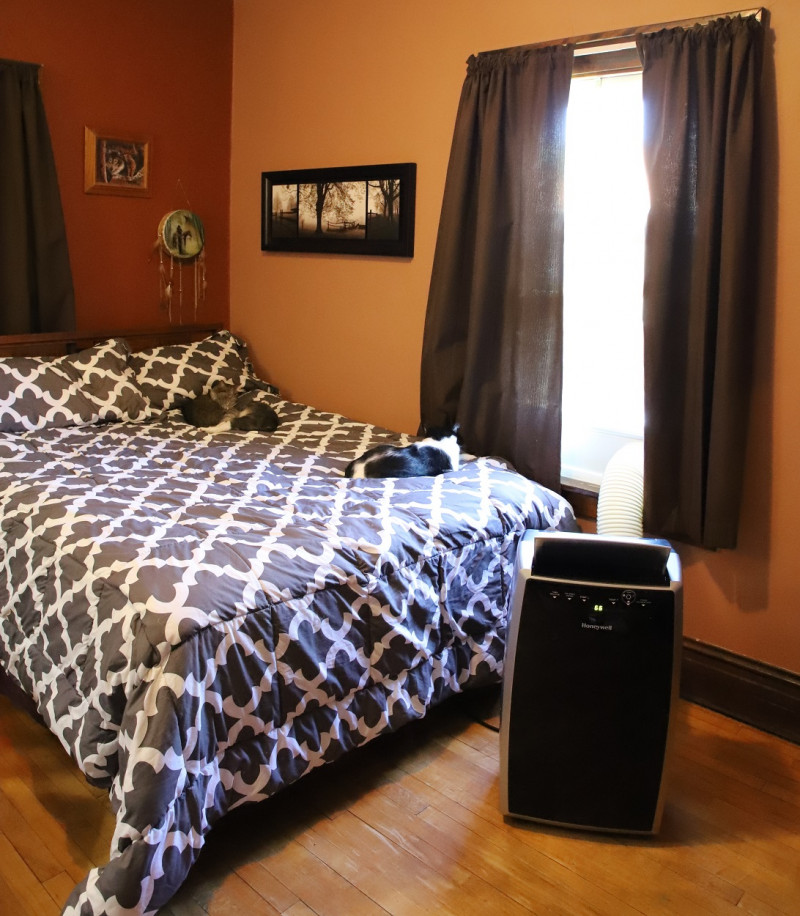 Honeywell MN4CFS0 Portable Air Conditioner
Setting up the air conditioner was simple. All portable air conditioners come with a venting system and we were able to install the included window installation kit without issue. If you have smaller windows or crank windows, there are instructions for how to vent the unit properly as well.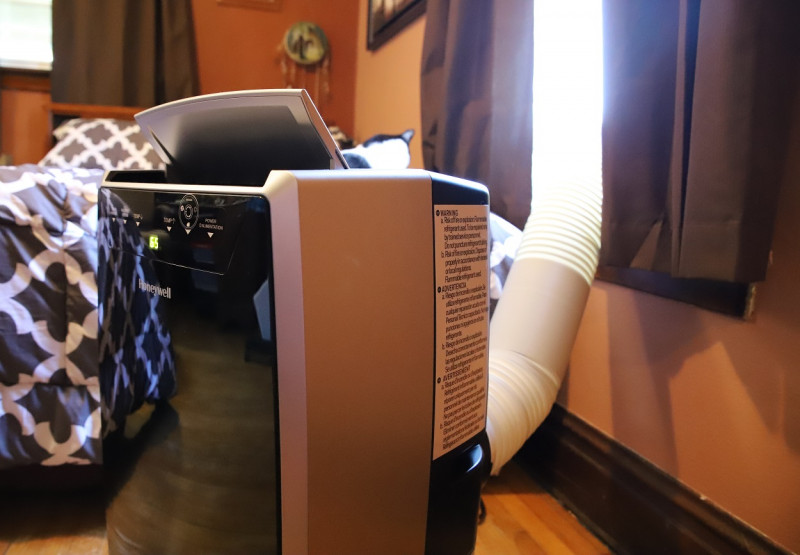 This Honeywell Portable Air Conditioner has three settings – cooling, fan, and dehumidifier. We will probably use the unit for air conditioning most, but the fan option is great for people who like to sleep with a little background noise (I'm in this group!). In the past few weeks we've had record amounts of rain and our basement is still fairly damp. We can easily run this unit down to the basement to use as a dehumidifier when we're not using it as an air conditioner!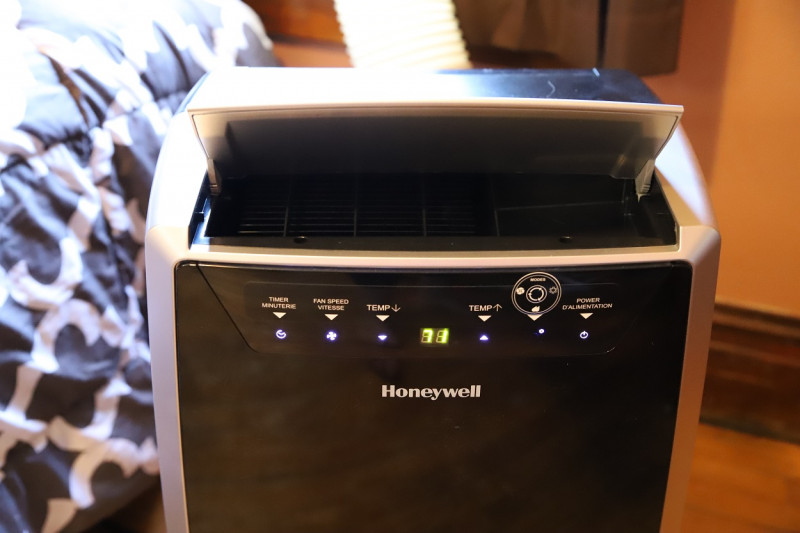 The unit has three speeds and easy to use temperature indicators. The digital touchpad is also where you'll choose a usage mode. One of my favorite things about this Honeywell Portable Air Conditioner is that we can set it to run for a certain amount of time or start at a particular time of day. This unit also comes with a remote control and batteries to run it. It's so nice to change the temperature or fan speed from across the room!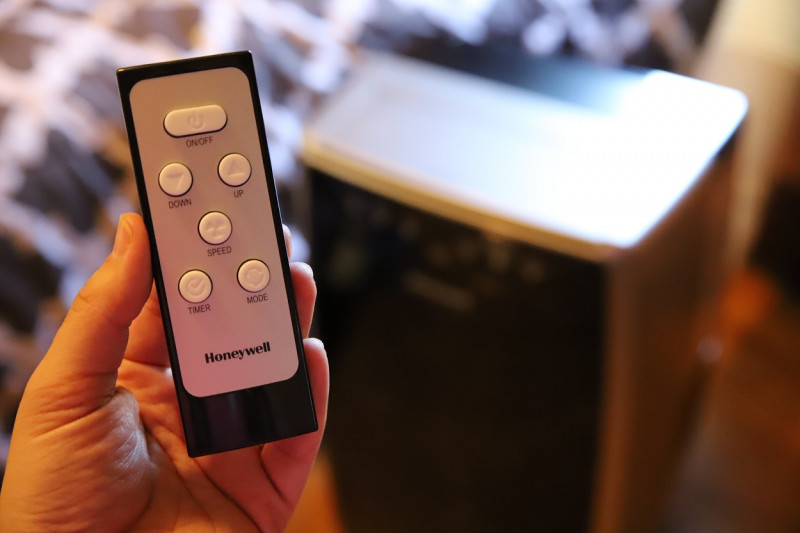 We couldn't be happier with this unit! It's going to be so much more affordable to use this summer than running our central air conditioning just to cool one or two rooms. Also, I really appreciate the dehumidifier aspect and the cooling fan, even when we're not using it in air conditioning mode. If you have a "problem room" in your house, this will make a huge difference!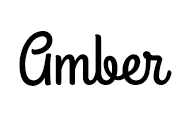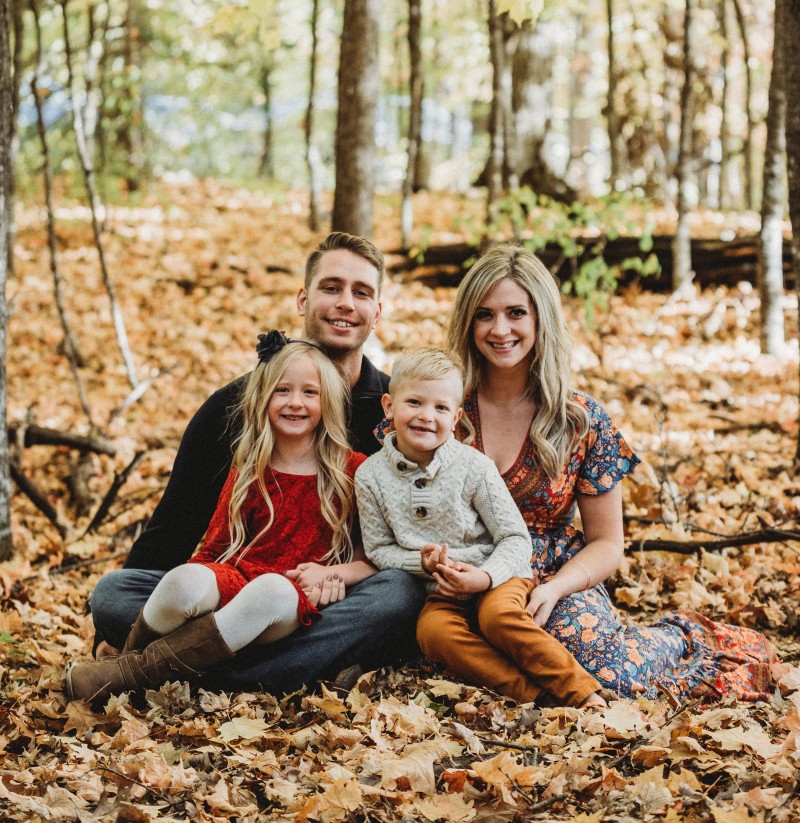 Hi there! I'm Amber, a 34 year old wife and mom of two from central Minnesota. I love to be outside with my family anywhere the weather is warm (which means I spend half the year freezing). We're a homeschooling family that loves to travel as often as possible! When I have a spare free moment, I love to read, take photos, and scrapbook. I'm interested in anything that makes life more fun; I also love socializing and sharing about my favorite products!
This post currently has 7 responses.