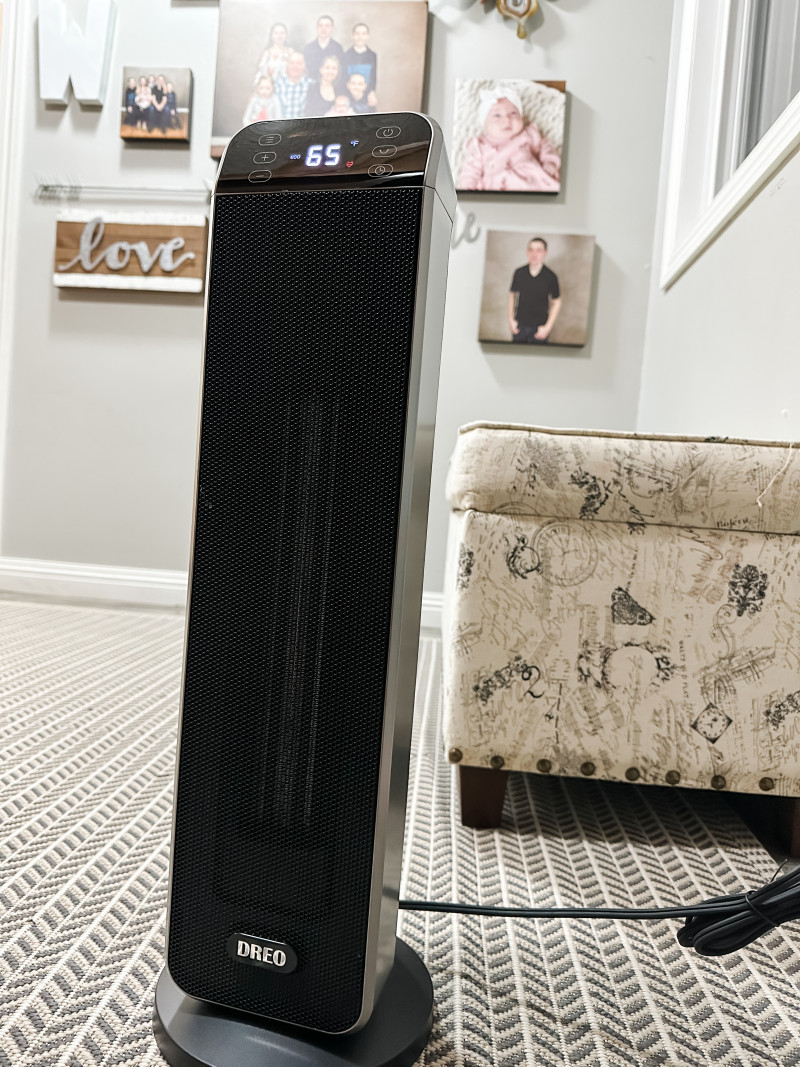 This 'Dreo 24″ Space Heater Review' is sponsored by DREO. As always, all opinions are my own.
Winter is in full force here in Minnesota. We've had more snow this year than I can remember in a long time, and winter is only half over! While some days have actually been 'warmer' (aka – 30's or so), we've had our fair share of chilly days too. To help keep our home warm and cozy, we utilize space heaters in some areas so I'm excited to partner with DREO and share their Solaris Max with you today.
Dreo 24″ Solaris Max Space Heater Review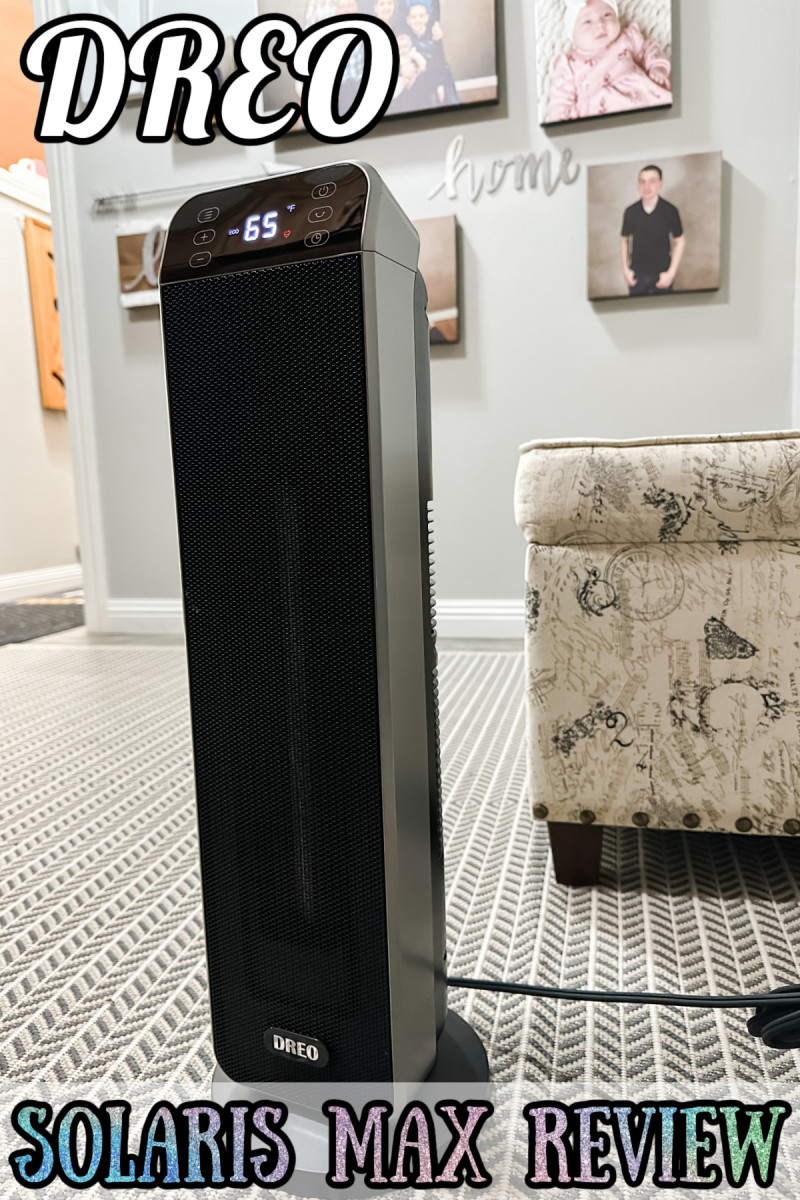 We live in an old farmhouse…think 1930s. Over the past twenty years, we've renovated almost the entire house with the exception of the basement as well as added on a good sized addition. The issue we've had, though, is that our entry way is a few steps off the main floor of the home and there is no heat source going to it. That means it's always cold down there and oftentimes throughout the winter, there's ice and frost buildup around the door.
To help combat these issues, we decided a space heater would be the best option. In the past, I used one that didn't have a temperature gauge and we had several issues with it. So this time, I was on the hunt for a space heater with some energy efficient features and my search led me to the DREO Solaris Max.
DREO Solaris Max Space Heater
You'll appreciate how quickly this heater works as warmth now arrives at previously unseen speeds thanks to Dreo's high-efficiency PTC ceramics and 1500W high power.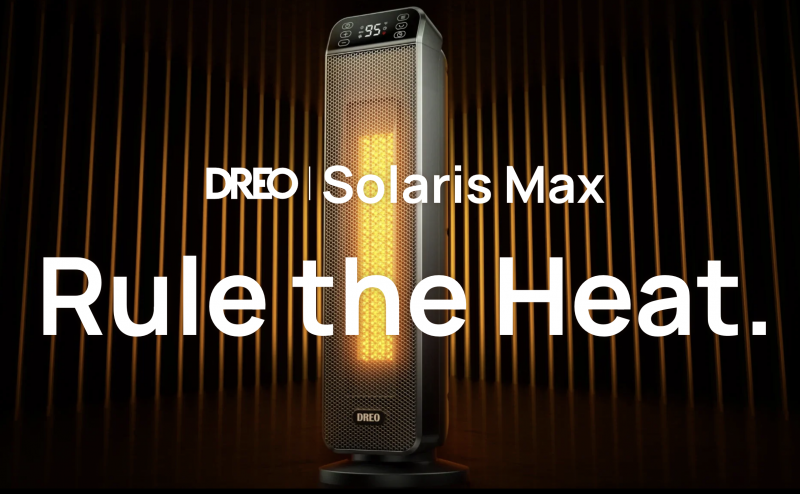 What I Love About The DREO
The Solaris Max is a great choice for whole-room heating. This 24-inch tower heater delivers warmth at the speed of 10 feet per second and the 70° widespread oscillation helps this heat cover every corner of your room. I find it the perfect choice to quickly heat a variety of size rooms on cold days including our office, bedroom, entry way, and living room.
The powerful 1500W PTC ceramic heating design allows this space heater to send out hot air in just 2 seconds! This seems much quicker than my previous space heater as the change from cool to warm is super fast.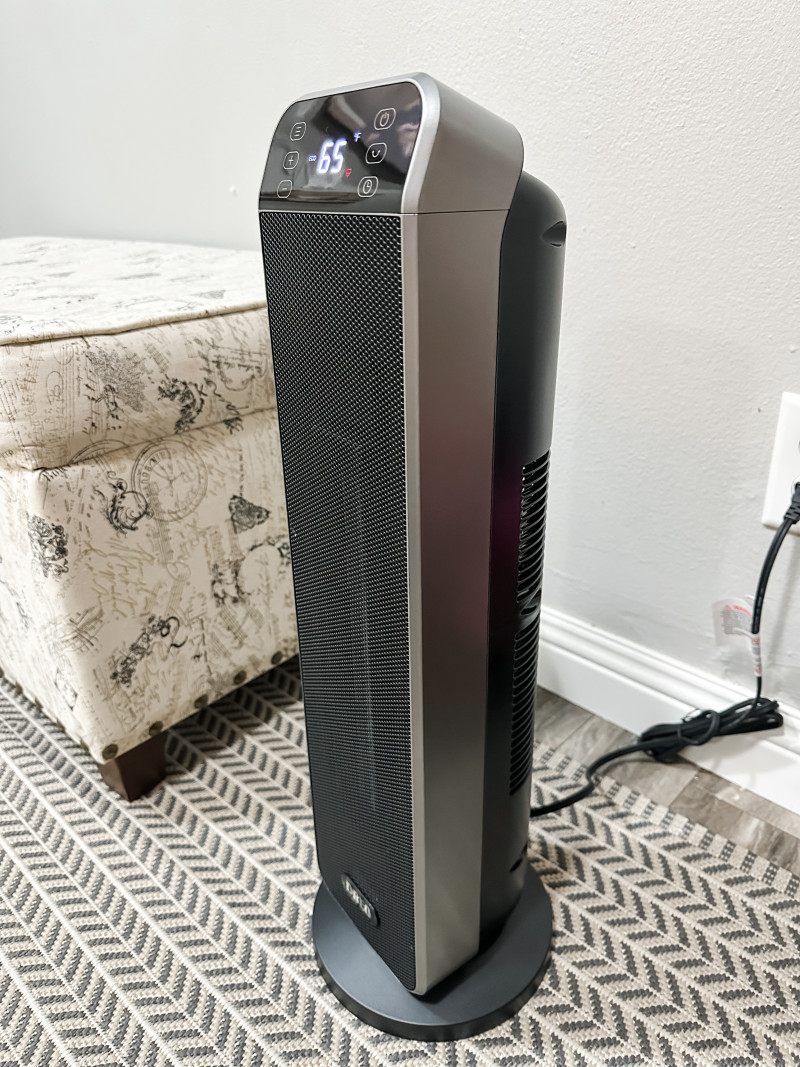 Featuring multiple security features, the Solaris Max is designed with overheat and tip-over protection as well as an auto-off after 24 hours without operation. The plug is enhanced to prevent short circuits during use, which means you'll be worry-free and able to use this heater all day long.
I love the auto temp setting on this heater. Because I don't want it running 24/7; I appreciate being able to select the temperature I'd like my space to be and the heater does the rest! This tower space heater actually offers 5 modes of use (1500W/900W/700W/ECO/Fan Only) and can heat up your room the way you like. This means I can save more on energy bills with ECO mode that adapts the heat automatically to maintain my preferred comfort. Note: You can individualize your warmth preference from 41℉ to 95℉ in 1℉ increments.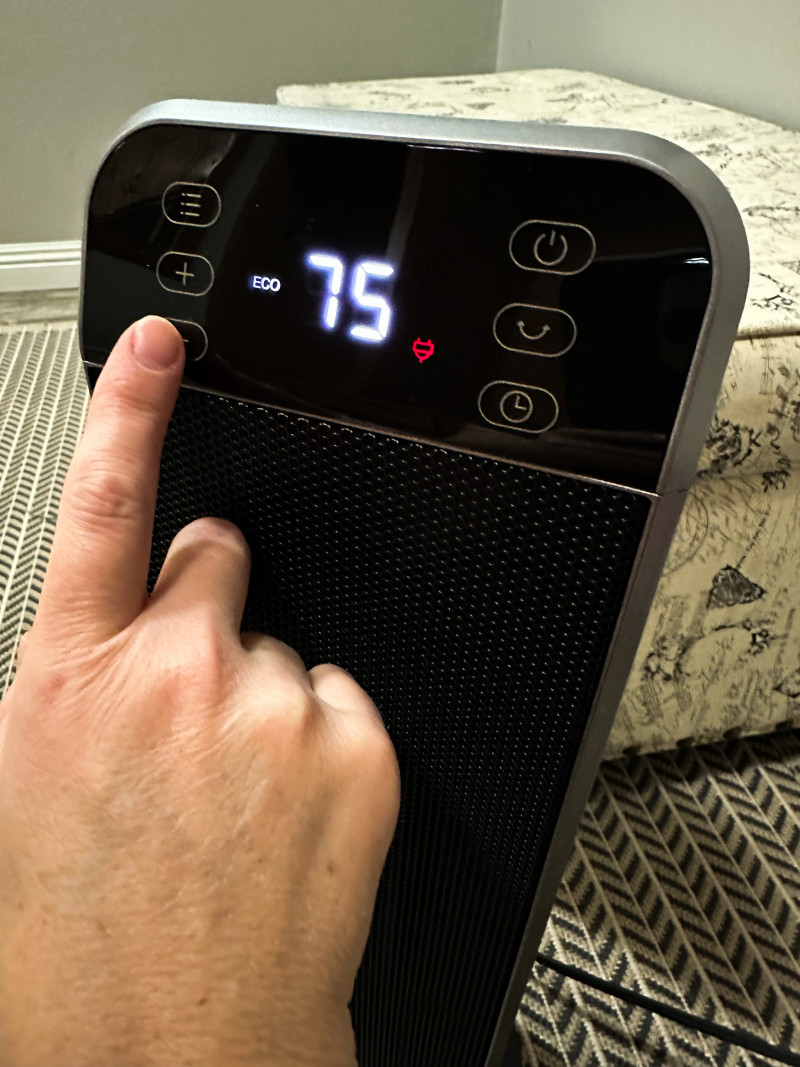 There's even a remote included so you can adjust and run the Solaris Max from across the room if you'd like. The remote allows you to control from up to 26 feet away. Plus, the hidden built in handle helps you freely move your heater easily. I also appreciate the overall space-saving design that makes it easy to store when not in use.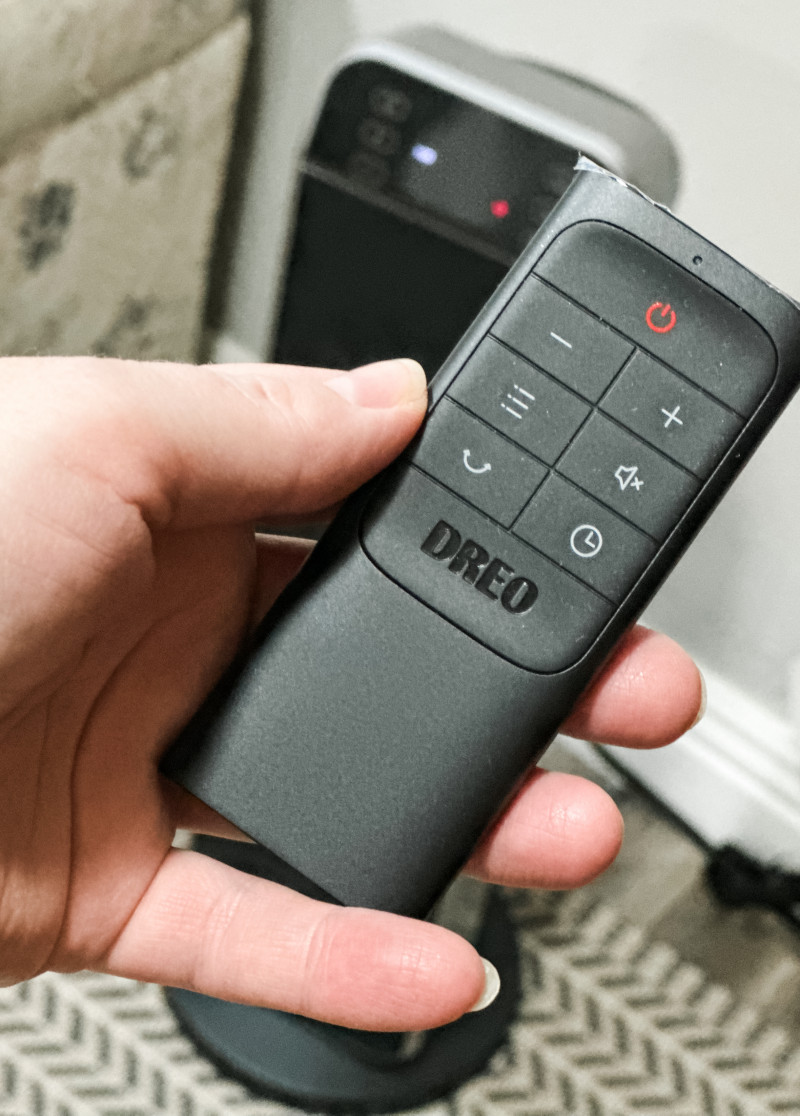 Finally, I'm also impressed with how quiet this heater is! I can barely even notice when it kicks in and out.
Tell me, do you need a new space heater this winter?
Connect With DREO
Discount Code:
Be sure to use the code 'XTECHWSNSFY5' when purchasing your DREO Solaris Max as it will save you 18%!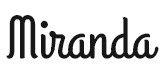 I'm a city girl turned country by my awesome husband and we have three busy boys and two darling daughters. I love spending time with my family, reading Karen Kingsbury novels, and catching up with friends while our kiddos have play dates. I'm blessed beyond measure and can't wait to see what God has in store.
Follow Miranda on Pinterest | Twitter| Blog | Instagram
This post currently has 103 responses.