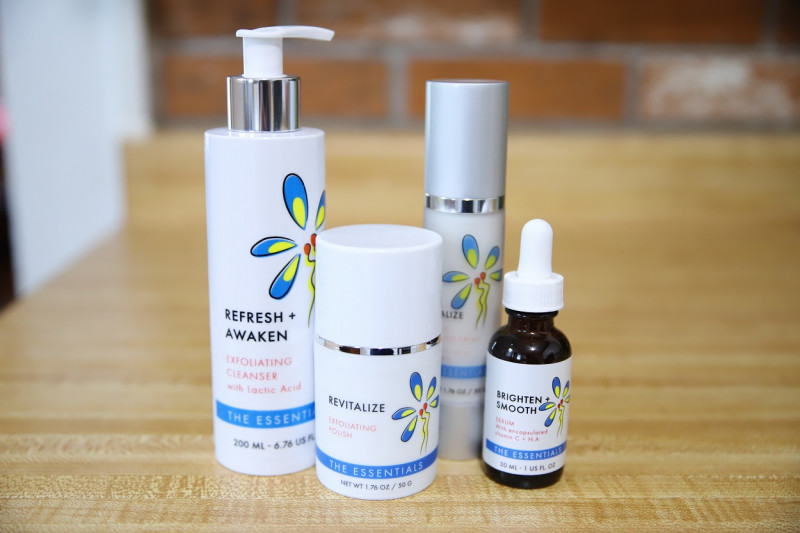 Thanks to Skin Essentials for sending me these products. As always, all opinions are my own.
Over the past years I've become somewhat obsessed with skincare. Before my thirties I never really gave it a thought and was lucky to have generally good skin aside from my teens. I've realized though, that in my 30's, I'm more prone to hormonal breakouts, dark spots, uneven skin tone, and even texture. Luckily, there are some great products from Skin Essentials that are non-toxic and help with all of these issues!
The Essential Skin Care Products
The Essentials is a line created by a 23-year esthetician. She uses this line in her own spa and has developed science-based clean skin care that targets common skin conditions to cleanse, exfoliate, moisturize, and revive skin to beautiful wellness. You won't find any harmful ingredients, synthetic fragrances, parabens, or sulfates in any of the products. The clinical ingredients provide antioxidant protection, address the signs of aging, and neutralize free radicals.

REFRESH & AWAKEN is an exfoliating cleanser with lactic acid. It removes makeup and excess oil without drying or irritating your skin. This cleanser is great for any skin type! I have to say, it smells SO good, and my skin feels soft but not stripped after using it.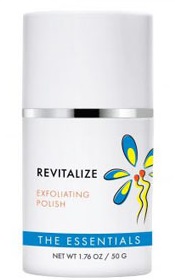 REVITALIZE is an exfoliating polish. Exfoliating is such an important part of skincare routines. This polishing cream removes dead skin cells, detoxifies the pores and instantly improves texture and appearance of skin. I like to use this a couple times a week along with my cleanser or in the shower. I can definitely feel the exfoliating effect but it's very gentle.

REVITALIZE is a multi-acid resurfacing cream with mandelic, lactic, and glycolic acid. When I was researching skincare for my thirties, I discovered that lactic acid is SO important, so I love that many products on the Essentials line contain it. This product is great for improving texture and tone and helps to visibly smooth skin.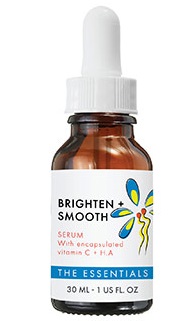 BRIGHTEN & SMOOTH is my favorite product in the line! It's a facial serum with Vitamin C Serum and Hyaluronic Acid which are both very important for healthy skin. This serum stimulates collagen and elastin and protect against environmental damage with this stabilized vitamin c serum. It helps smooth skin and reduce the appearance of wrinkles. I'm so excited to see my results after using it for a long period of time.
The Essentials Line from Skin Essentials offers quite a few more products also, depending on your needs. You can find them all on their website!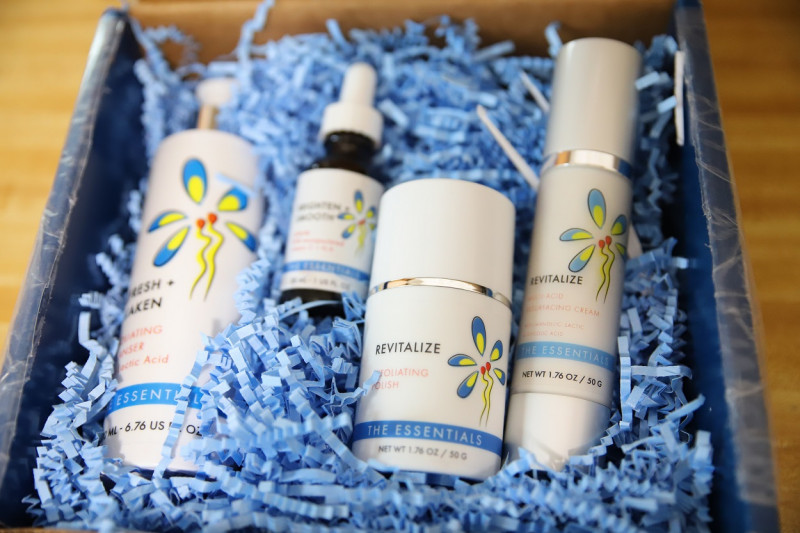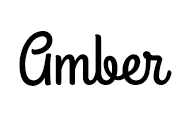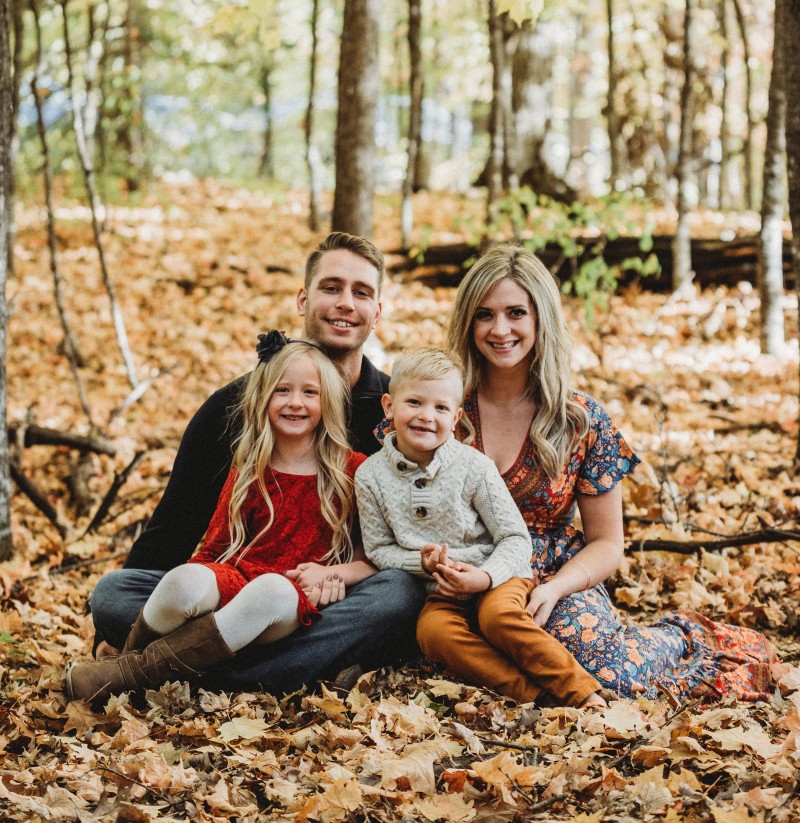 Hi there! I'm Amber, a 34 year old wife and mom of two from central Minnesota. I love to be outside with my family anywhere the weather is warm (which means I spend half the year freezing). We're a homeschooling family that loves to travel as often as possible! When I have a spare free moment, I love to read, take photos, and scrapbook. I'm interested in anything that makes life more fun; I also love socializing and sharing about my favorite products!
This post currently has 6 responses.