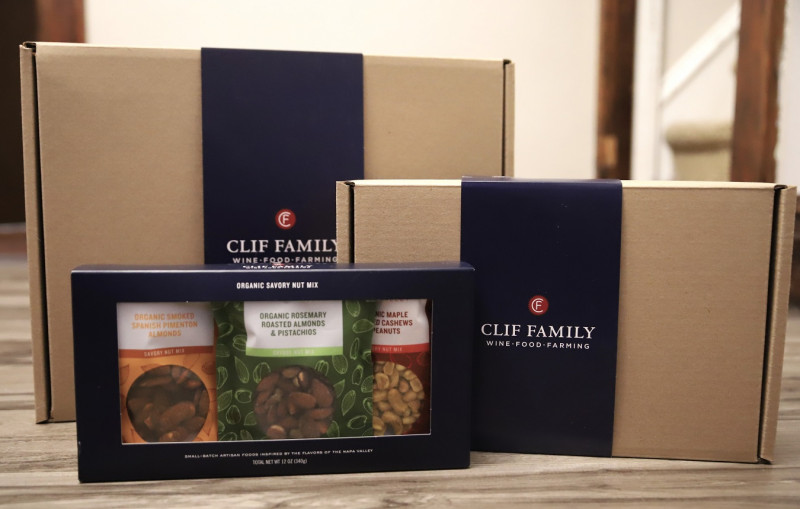 Thanks to Clif Family & Farm for sending me this incredible assortment! As always, all opinions are my own.
We all have those people on our shopping list who are difficult to buy gifts for. Some people buy everything they need/want, and others just say they don't need anything! For those tough giftees, Clif Family & Farm has fantastic options that are sure to please.
Clif Family Farms
Clif Family Farms are guided by their values to sustain the planet and their community. They organically farm the grapes, olives, fruit, and vegetables that go into their wine and food products, and they work with their suppliers to source organic ingredients. Every Clif Family product is made with the highest quality and care while having the lowest impact and cost to our planet. They strive to support a healthier, more sustainable world through the enjoyment of wine, food, and connection.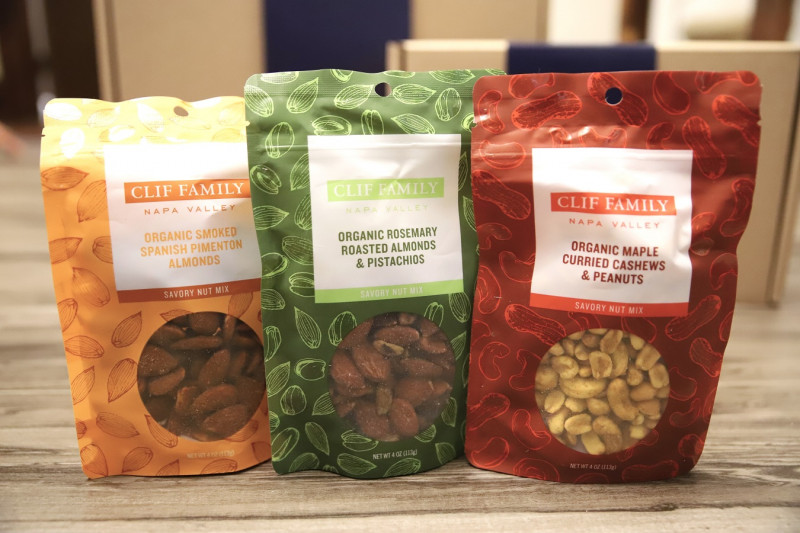 Clif Family & Farm Organic Savory Nut Mix Trio
One of the stocking stuffers I'm most excited about is the Organic Savory Nut Mix Trio from Clif Family. They come in a beautiful box together but I will likely use them for a few different people on my shopping list. The bags are 4oz each and perfect for a stocking stuffer. The trio includes Clif Family's most popular flavors: Smoked Spanish Pimenton Almonds, Roasted Rosemary Almonds and Pistachios, and Maple Curried Cashews and Peanuts.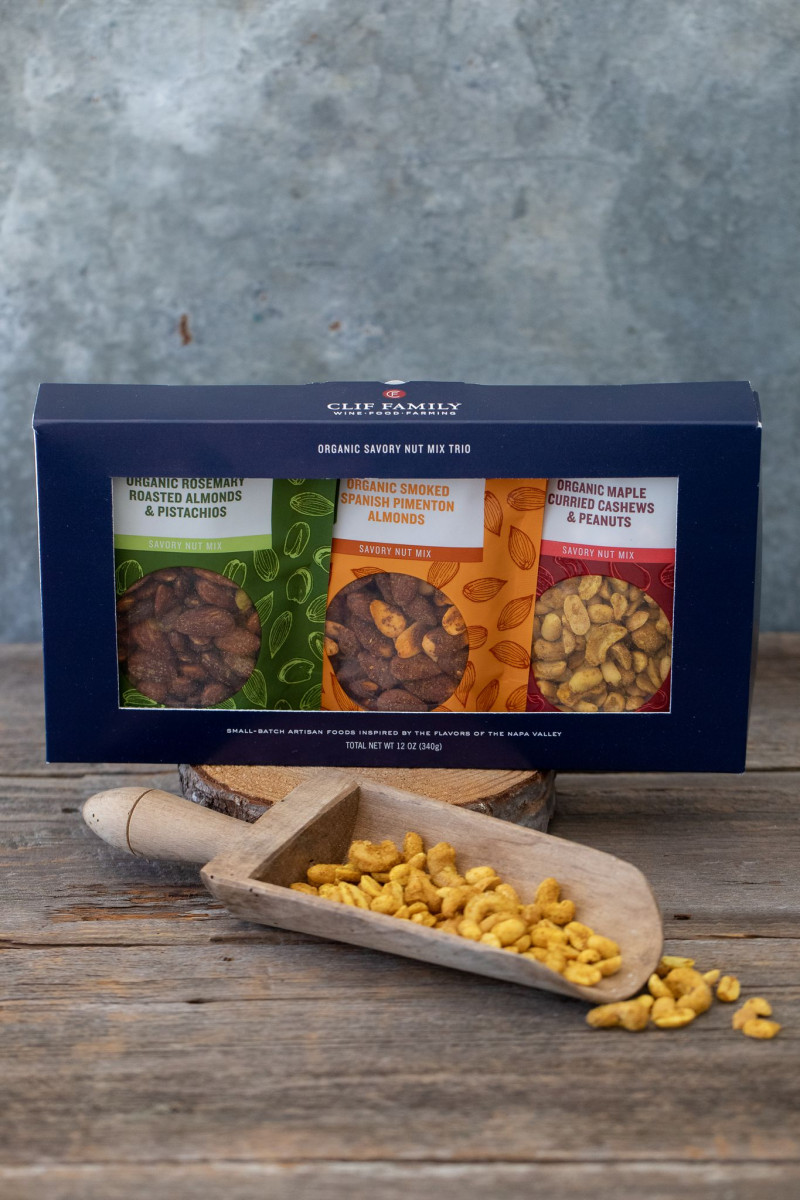 Clif Family & Farm Spread the Buzz Collection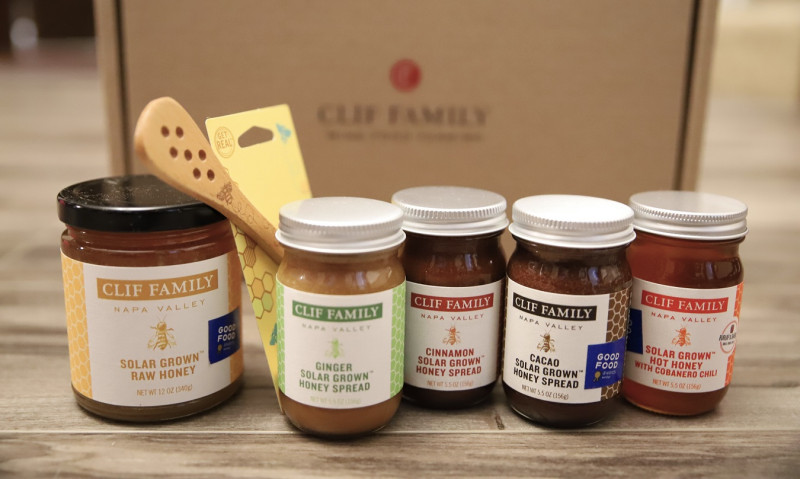 This Spread the Buzz Collection was meant to be a gift, but I may end up keeping it for myself! This tasty gift set includes a jar each of Clif Family's Good Food Award Winning Raw Honey, Cobanero Chili Hot Honey and Cacao Honey Spread along with their Cinnamon and Ginger Honey Spreads and a beechwood honey spreader. It's a delicious assortment of sweetness! Clif Family's Solar Grown™ honey is from responsibly maintained hives located on pollinator-friendly solar farms, multiplying the benefits of clean energy.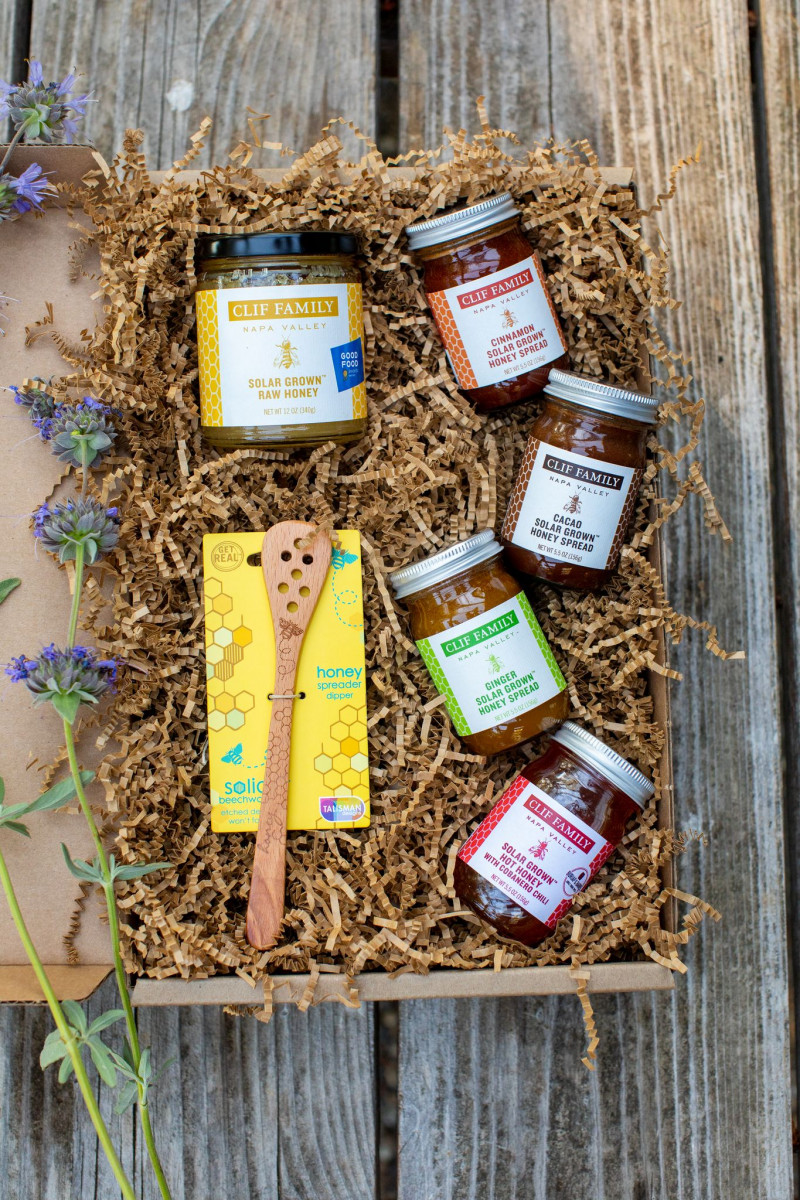 Clif Family & Farm Just Add Cheese Gift Set
This beautiful Just Add Cheese Gift Set from Clif Family & Farm comes packaged perfectly for placing under the tree – no additional wrapping needed! Inside the box you'll find Organic Strawberry Pepper Jam, Solar Grown Ginger Honey Spread, Maple Curried Cashews and Peanuts, Barbequed Walnuts & Almonds, Dark Chocolate Sea Salt Caramels and Rustic Bakery Fleur de Sel crackers. My plan is to order a personalized charcuterie board along with some specialty cheeses to gift with this beautiful set on Christmas!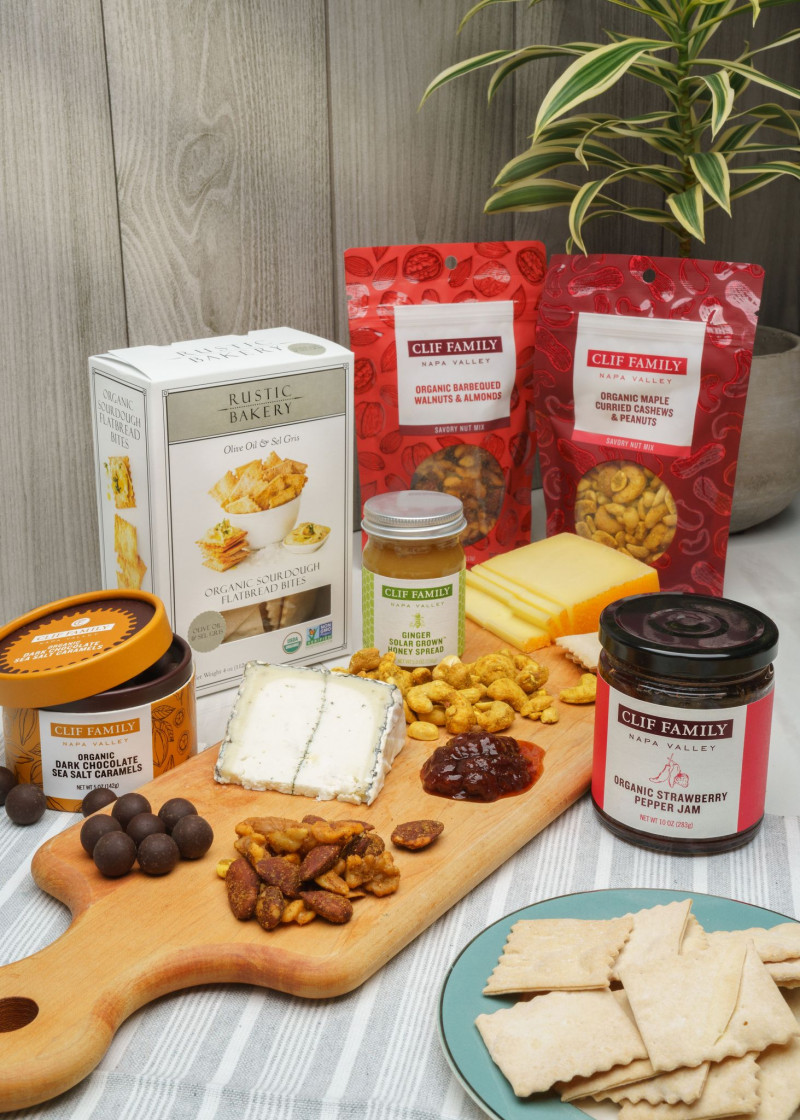 Clif Family & Farm also offers other gift sets so you can cover every person on your 'hard-to-shop-for' list! Check out some of the additional options below:
Aside from family members, these gifts are perfect for teachers, bus drivers, coaches, and neighbors!
Buy it: Clif Family & Farm
Win it: One lucky reader will take home a Spread the Buzz Collection! This is a US giveaway ending 11/30. Enter using the form below, and good luck!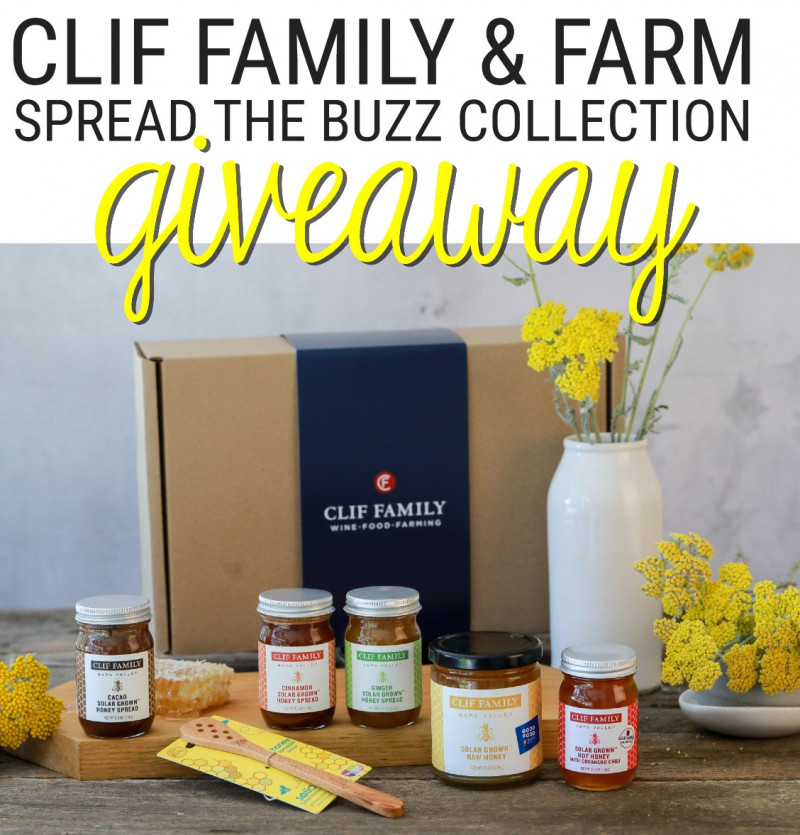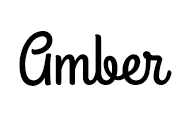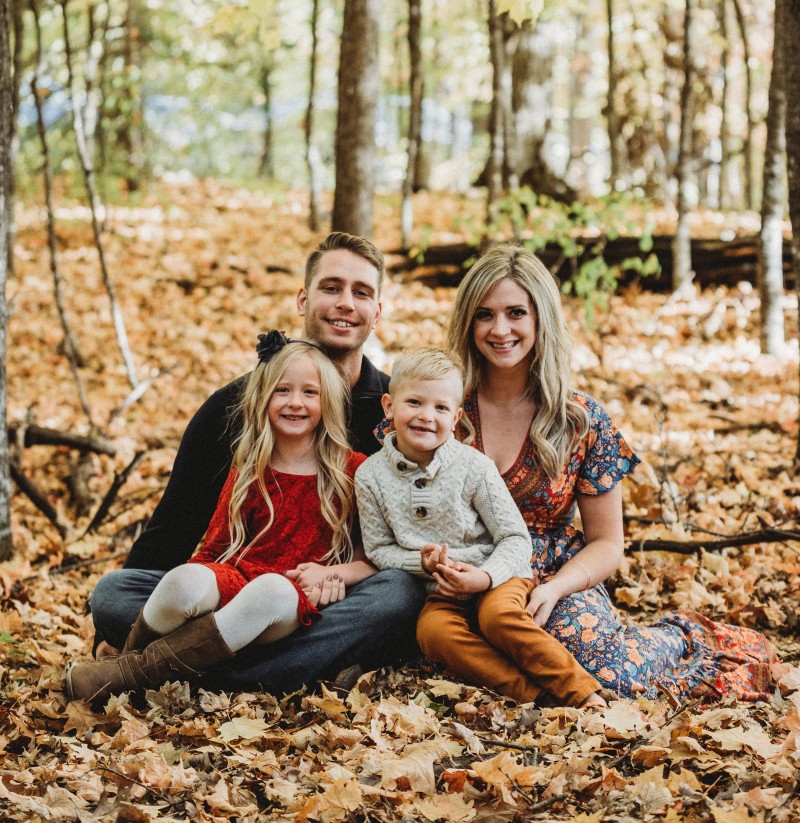 Hi there! I'm Amber, a 34 year old wife and mom of two from central Minnesota. I love to be outside with my family anywhere the weather is warm (which means I spend half the year freezing). We're a homeschooling family that loves to travel as often as possible! When I have a spare free moment, I love to read, take photos, and scrapbook. I'm interested in anything that makes life more fun; I also love socializing and sharing about my favorite products!
This post currently has 3 responses.