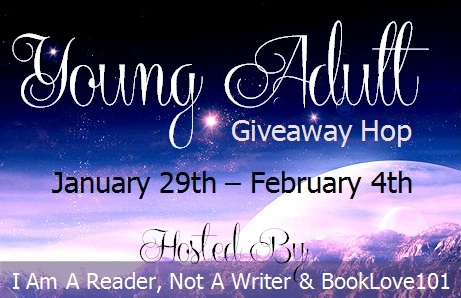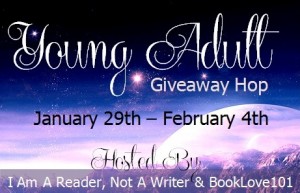 Welcome to the young adult giveaway hop! This event is co-sponsored by BookLove101 and I Am A Reader. Each participating blog will be giving away a young adult book or a gift card to a place that sells young adult books.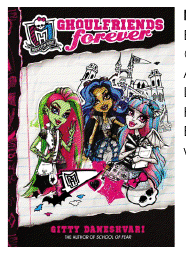 The prize here on my blog is Monster High: Ghoulfriends Forever
which is a Monster High book that came out in September of 2012. If you're unfamiliar with it, Monster High is a line of dolls that also has a tv special, books, clothing and other gear that has interested girls of varying ages. I have a 6 year old niece, a 9 year old sister and a 13 year old niece who are all really interested in Monster High. The characters includes a vampire, Frankenstein's daughter,  a zombie and more.
Although the dolls and tv show specials capture girls of varying ages, the Ghoulfriends Forever book is a better fit for Tweens and Teens, seems how it's a chapter book. The book focuses on Rochelle Gayle, Venus McFlytrap and Rebecca Steam who are three new characters on the Monster High scene. The book follows them through their first days of Monster High as they become friends with Frankie Stein and Cleo De Nile, who fans of Monster High are already familiar with.
My 9 year old sister isn't usually an excited reader, but was excited to dive into Ghoulfriends Forever. I think that makes this book a great one for reluctant readers, assuming that they are interested in the show. The back of the book explains that there is a new book coming out in spring of 2013 so once she finishes this one I plan to buy her that one, it'll be called Ghoulfriends Just Want To Have Fun.
You can purchase this book on Amazon, Barnes and Noble, Walmart and others. The suggested retail is $12.99.
Win it: Ghoulfriends Forever (hardcover copy).
To enter: Fill out the GT form below before 11:59 pm EST on 2/4. Giveaway is open to the US.
Once you've entered my giveaway, use the linky list below to hop around to the other blogs having young adult book giveaways!


Hi there! I am Emily Evert, the owner of Emily Reviews. I am 28 and live in a small town in Michigan with my boyfriend Ryan and our two pugs. I have a large family and I adore my nieces and nephews. I love reading memoirs, and learning about child development and psychology. I love watching The Game of Thrones, Teen Mom, Sister Wives and Veep. I like listening to Jason Isbell, John Prine, and other alt-country or Americana music. I created Emily Reviews as a creative outlet to share my life and the products that I love with others.
This post currently has 4 responses.