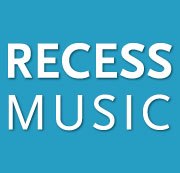 Recess Music has a "Best Foot Forward" series of music CD's that entertain, educate, and encourage while sending positive messages to children through their music. Recess Music has gained praise sparked by their 2012 Parents Choice Gold Award album, "Someone Else's Shoes" which contains 15 tracks of contrasting styles that offer life lessons in friendship, empathy, and understanding differences.  Check out other titles in this series: "Share!", "Someone Else's Shoes", "Big Bully", and "U R Some 1".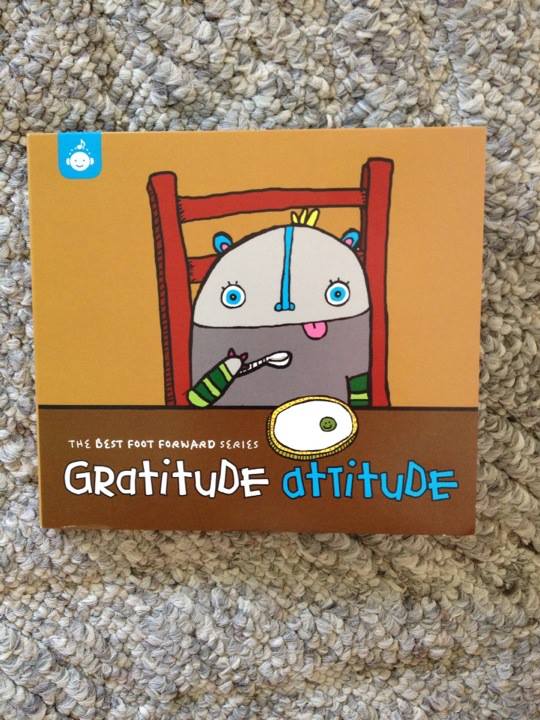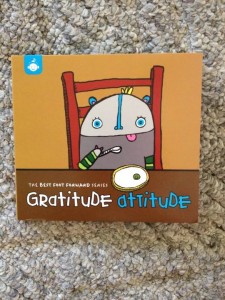 I was sent the newest CD in the critically acclaimed Best Foot Forward Series called "Gratitude Attitude." This particular CD focusses on the aspect of generosity, gratitude, and attitude.  The songs encourage gratefulness and saying thanks along with respect.  Encouraging children to be more giving and selfless is a great focus to have and this CD promotes that.
"Gratitude Attitude" tracks include:
1: I'm Glad You're Here by Debbie and Friends
2: Gratitude by Red Grammar
3: In My Families House by Bonnie Lockhart
4: There's A Pea On My Plate by Billy Harley
5: Love You A Million by Mary Kaye
6: Thank You Letters by The Uncle Brothers
7: Only Take What You Need by Earth Mama
8: The Table Manners Polka by Mike Soloway
9: Grateful by Dave Nachmanoff
10: Every Little Bit Of You by Susan Salidor
11: Thank You World by Eddie Douglas
12: Use A Napkin (Not Your Mom) by Kathy Kallick
13: Circle Of Friends by The Sunflowers
14: Thank You by Cathy Fink
15: Best Foot Forward by Nick Cope
"Gratitude Attitude" is a CD that is geared for ages 4 to 11 but I'd suggest starting at the age of 1.  You can never start teaching good manners and having a good attitude too early.  Running time for the 15 tracks is 46 minutes.  Our kids, ages 1 through 8, enjoyed this CD but I will point out that it's a more relaxing set of tracks.  Some CD's get them up and dancing as soon as I push play and this one didn't.  This one sent more calming and relaxing vibes.  Definitely a good thing at times.
"Gratitude Attitude" will be released August 28, 2013 but you can pre-order now at RecessMusic.com
Buy It: Head over to Recess Music to see for yourself the great selection of products they offer.
Connect: Don't forget to like Recess Music on Facebook and follow them on Twitter for all the latest news and promotions.
Win It: Recess Music is generously offering one of our lucky readers their own copy of "Gratitude Attitude". The giveaway is open to US only. The giveaway will end July 14th, 2013. For your chance to win, enter the Giveaway Tools below. Good luck!



I'm a city girl turned country by my awesome husband and we have three busy boys and two darling daughters. I love spending time with my family, reading Karen Kingsbury novels, and catching up with friends while our kiddos have play dates. I'm blessed beyond measure and can't wait to see what God has in store.
Follow Miranda on Pinterest | Twitter| Blog | Instagram
This post currently has 6 responses.