As we speak, I am doing laundry. With two young daughters, a husband with a physically demanding job, a dog and me, we always seem to have laundry waiting. With so much laundry, it is important to me that I make sure I am being effective, efficient and eco-friendly. I make sure our load sizes are correct for our machines, I adjust the settings, I use an eco-friendly washing ball and have Woolzies dryer balls. This combination allows me to keep our clothes clean while still being nice to the world around me.
My favorite products in our eco-friendly laundry room are the Woolzies dryer balls. Woolzies dryer balls are the size of a baseball and are made of 100% New Zealand Wool. When you add Woolzies dryer balls to your dryer, they reduce your drying time by 25%. This is a great time and energy saver! They also naturally soften your laundry. This saves you the cost of fabric softeners and it is better for your skin and the environment. Wait, there is more, Woolzies dryer balls also help reduce static and wrinkles. That means you aren't as likely to need to iron. More time, money and energy saved!
For our review, I received a box of six Woolzies dryer balls.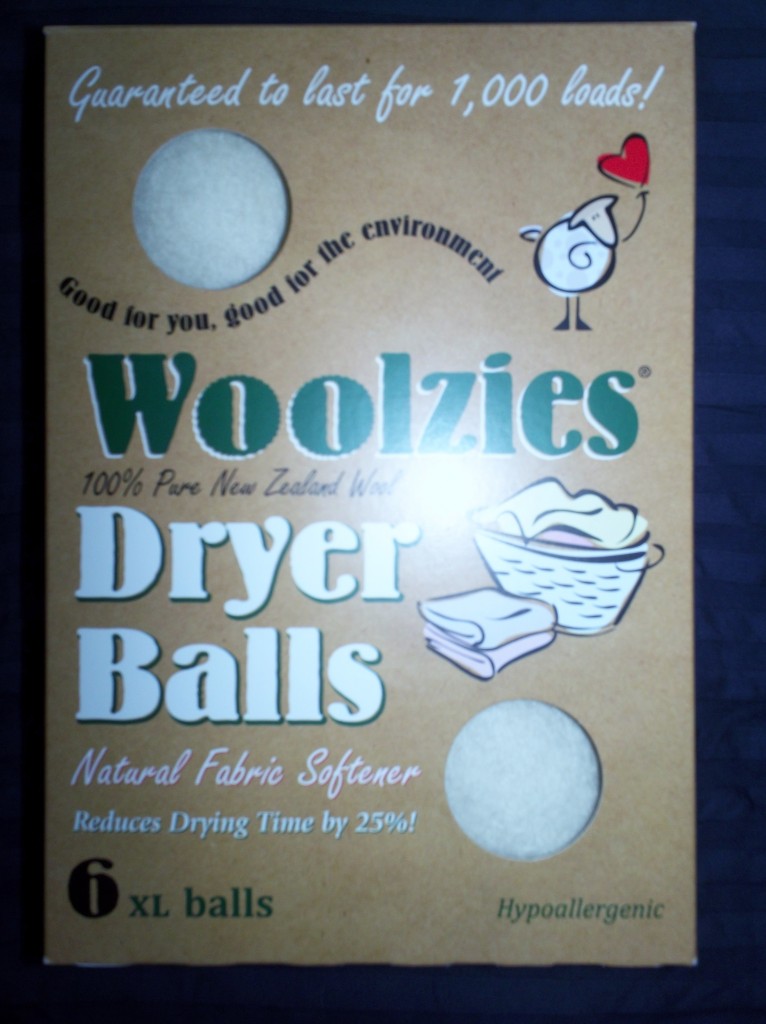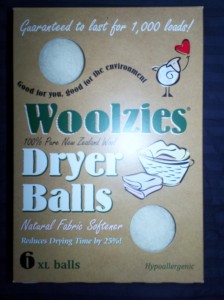 My whole family has sensitive skin. A lot of traditional liquid & sheet softeners irritate our skin causing it to dry, crack, bleed and/or itch. I have never had any kind of a reaction when I use Woolzies dryer balls.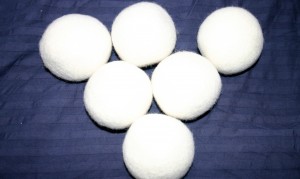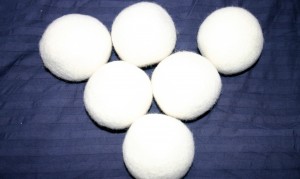 To use, simply include six or more Woolzies dryer balls with your wet clothes. I currently have 9 dryer balls. Once in a while I want a little fragrance from my Woolzies' so I add a few drops of essential oils- usually eucalyptus and/or lavender. This is a nice way to freshen things up without adding chemicals.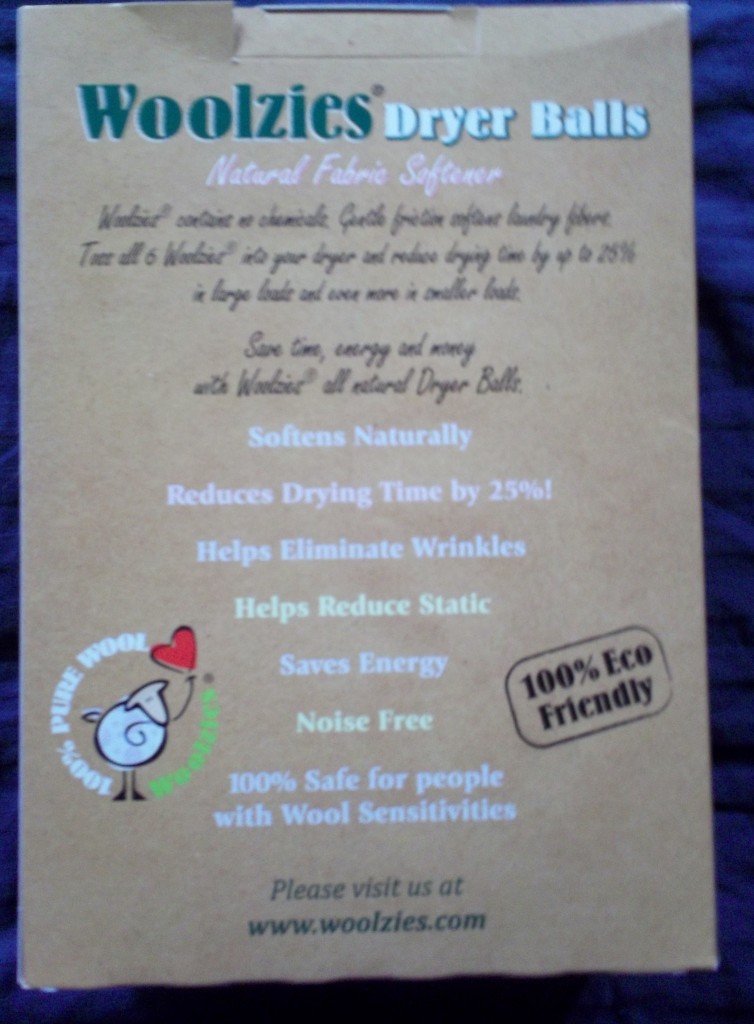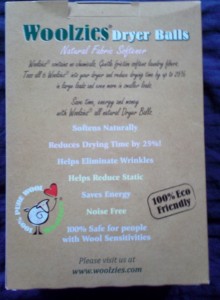 Woolzies dryer balls are guaranteed to last for 1000 loads of laundry. Pilling may occur with time. You can easily refresh your Woolzies dryer balls by placing them in a thin sock, run through a hot wash cycle and then dry on high heat. After that, your Woolzies dryer balls will be good as new and ready to go.
You can connect with Woolzies on facebook and twitter.
One lucky winner is going to receive a six pack of Woolzies dryer balls. This is a US giveaway and it will end on 10/01/2013.



Hello, my name is Laurie. I have been married to my husband for 14 years. We have two young daughters, ages 11 and 13 years old. My family and I live in Oregon so that means we are just minutes from the beach, mountains, and desert.  We love it here and try to spend as much time outdoors playing as we can. When we aren't outside playing, I enjoy reading, gardening, refinishing furniture, and other crafts.
This post currently has 8 responses.