I received Candlewick Press children's books for this review. All opinions are my own.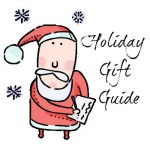 Both of my girls enjoy reading and being read to. They appreciate being able to let their imaginations run wild and take them on the journey being told in the story. Sometimes they are able to see themselves in the characters. Other times they learn the lessons being taught in the book. While other times, the stores are a nice way to slip off into a magical land far away. Because of their love for reading, I think books make great gift ideas for young boys and girls.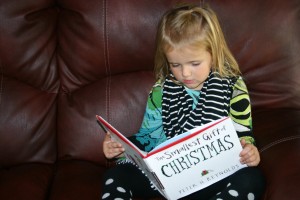 We were given the opportunity to read four new books from Candlewick Press; they are- "When Charley met Grampa", "The Smallest Gift of Christmas", "Journey" and "Toys Galore."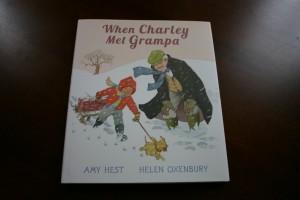 'When Charley met Grampa" takes readers to the train station where Henry is waiting for his Grampa to arrive. He is excited to have the opportunity to introduce Grampa to his puppy named Charley.  While Henry waits for Grampa, he tells Charley all the wonderful things about his beloved Grandfather. 'When Charley met Grampa" is a humorous and heartening story.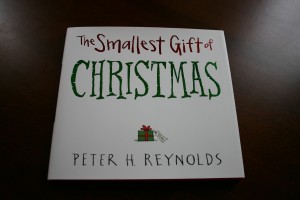 "The Smallest Gift of Christmas" teaches us to be careful what we wish for. Roland isn't thrilled by his small Christmas gift. He wishes and wishes for bigger gifts. When Roland receives a very big gift, he realizes that perhaps his first and smallest gift was the best gift of them all. "The Smallest Gift of Christmas" is a nice reminder that Christmas isn't just about receiving gifts.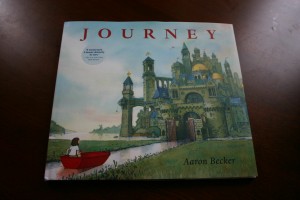 "Journey" leads us on an exciting adventure when a girl uses a red marker to draw a magic door that she (and readers) walk through and discover a new world. The new world is full of mystery, things to explore and even some danger. What will happen to the girl? Will she be able to return home? "Journey" is a thrilling story full of self-discovery.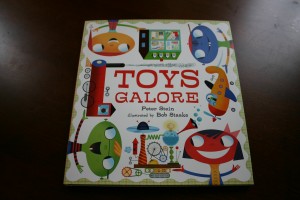 "Toys Galore" explores the insides of an amusing toy chest. Rhyming lyrics tell readers about all the toys found in the toy chest. They have so many toys and each has a special purpose. They have a toy for everyone and everything. "Toys Galore" is a comical story.
You can connect with Candlewick Press on facebook and twitter.
One lucky winner is going to receive "When Charley met Grampa" and "The Smallest Gift of Christmas". This is a US giveaway and it will end on 11/16/2013. Good Luck!


This post currently has one response.