Thank you to Ozeri for providing me with a sample Green Earth Pan, free of charge, for review.  All opinions are my own.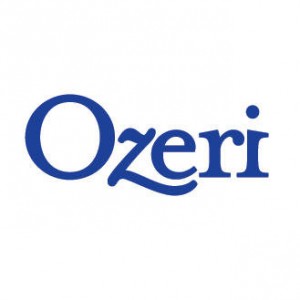 I've made no secret that I enjoy cooking for my family.  While there are times, when I am sick or just stuck in a cooking rut, that I do wish my husband knew how to provide a meal of more than just cold cereal, I truly don't mind being the parent that does the cooking.  I tend to find my time in the kitchen to be relaxing and a great learning experience for our children and myself.  I tend to play it safe and create meals and desserts that I know will turn out but I am working on stretching myself and trying a new recipe every month or two.  For this review, I used a family favorite Beef Enchilada recipe that was passed on to me from a previous church member.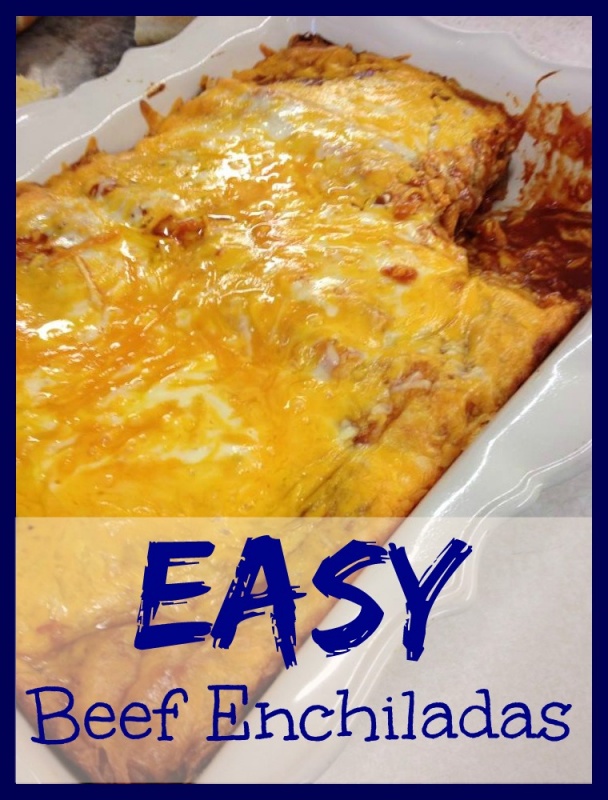 Beef Enchiladas
~1/2 to 1 1/2 Pounds Ground Beef
~1 can Refried Beans
~1 Package Spanish or Mexican Flavored Rice (any brand)
~1 to 2 Bottles Taco Sauce
~Tortilla Shells
~Shredded Cheese
The first thing to do is season (garlic salt, onion salt, seasoning salt, and pepper) and brown the ground beef.  The reason I listed anywhere from 1/2 pound to 1 1/2 pounds is because the recipe is flexible to how "meaty" you want your Enchiladas to be.  I typically do up about 1 pound.  Set aside.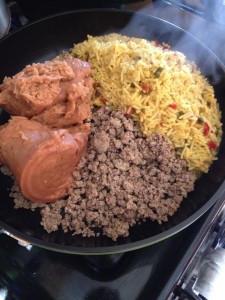 Make on package of rice according to directions.  (This typically involves boiling the contents with some water for 6 to 10 minutes.)  Once the rice is done, add to the pan of ground beef.  Also add the can of refried beans to the pan.  Stir and heat on low till the contents are nicely blended.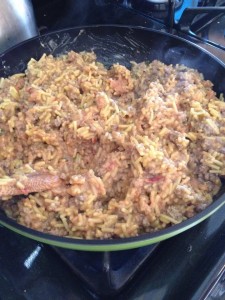 Pour a layer of taco sauce on the bottom of a 9*13 pan.  I typically use about 1/2 bottle of the mild flavor.  Tip pan and let the sauce slide around to cover the entire bottom.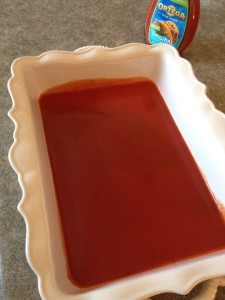 Now it's time to assemble the Enchiladas.  I place my tortilla shells, meat mixture, and 9*13 pan next to each other.  Place a heaping scoop of meat mixture into each tortilla shell and roll.  Line the filled, rolled tortillas into the 9*13 pan.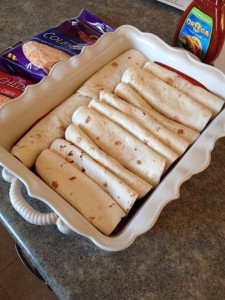 Once the pan is full, top with more taco sauce.  I use another 1/2 to 3/4 of a jar because I like my Enchiladas moist.  This also seems to keep them from over baking and getting too crispy on top.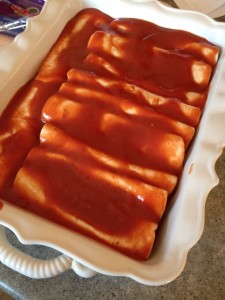 Based on preference, it's now time to top the Enchiladas with cheese.  I use a combination of Colby Jack and Sharp Cheddar.  Our family likes a lot of cheese so we use 1 1/2 bags.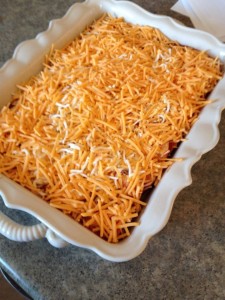 Bake the Enchiladas on 350 degrees for about 35 to 45 minutes or till done.  I take them out once the cheese is melted and starts to turn slightly brown.  These can be served immediately and are a big hit with our family.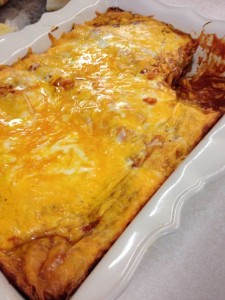 Green Earth Pan Features:
~Textured Surface
~Non-Stick Performance
~100% PTFE and PFOA free
~Heat Resistant Handle Made With Silicone
~Easy Clean & Scratch Resistant Surface
I really like bright color that the Green Earth Pan brings to my kitchen but the functionality and performance make this an outstanding pan.  Since dishes are one of my least favorite kitchen chores, the fact that it cleans up easily makes this pan a home-run.  My husband has even been offering to wash our Ozeri Green Earth Pan each time it's dirty!
Buy It: Head over to Ozeri to see for yourself the great selection of products they offer and you can purchase their items directly from Amazon.
Connect: Don't forget to like Ozeri on Facebook for all the latest news and promotions.


This post currently has 27 responses.