I love soup.  That being said, I currently only make two kinds.  I have a great Taco Soup recipe and then I came up with a Broccoli Cheese Soup recipe.  I have tried other kinds to no avail.  I failed at so many attempts of Home-Made Chicken Noodle Soup that my husband very kindly told me that I didn't have to make that kind any more.  (This is coming from the guy who pretty much eats anything.  When we first got married and I would burn supper, he'd even have seconds.)  So I rarely give any new soup recipes a try any more although I did make myself a deal that I was going to start trying a couple new recipes a month and that includes soup!
When I first decided to try Broccoli Cheese Soup, I got the recipe from my Aunt.  My mom and cousin had bragged it up so much that I had to give it a try.  There were quite a few ingredients and I, personally, didn't care for the end result.  I assumed that I had made a mistake along the way but I ate some soup at her house after that and still didn't care for it.  Since I had Broccoli Cheese Soup at a restaurant in the past, I knew I liked it.  I just had to find the right recipe.  So I decided to give my own idea a try.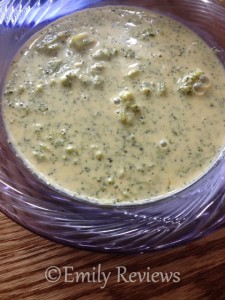 Broccoli Cheese Soup:
~Broccoli
~Milk
~American Cheese
~Butter
~Seasonings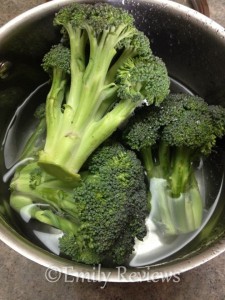 I start by cutting the stems off my bunch of broccoli.  Place in large kettle and fill half full of water.
I then add my seasonings and butter.  I really like the Redmond's brand.  The Season Salt is also Redmond's.  I had purchased it in bulk and put it in my own container.  I don't measure any of this and just sprinkle on the desired amount.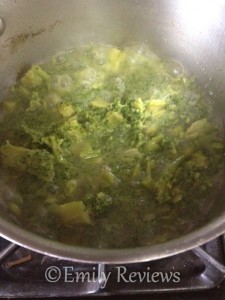 I boil my mixture until the broccoli is soft and the water is almost gone.   This typically takes about 20 to 30 minutes on medium/high.  I do stir and check on it every 5 to 10 minutes.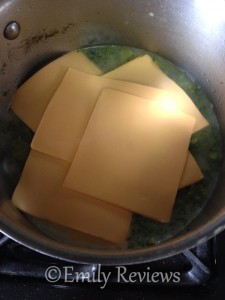 Next, I add the cheese and a splash of milk.  (The amount of milk depends on what consistency you prefer.  I use about 1/4 cup.)  For one bunch of broccoli, I find that 7 to 9 slices of cheese is about the perfect amount for us.  After it's melted, give it a taste test and add more if preferred.  We prefer the FieldGate brand Sliced American cheese.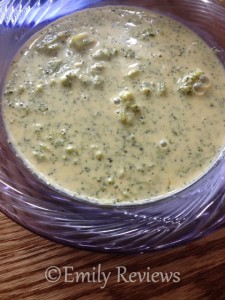 I tend to make this soup about once a month.  We find it's the perfect meal paired with salad and hot biscuits.

I'm a city girl turned country by my awesome husband and we have three busy boys and two darling daughters. I love spending time with my family, reading Karen Kingsbury novels, and catching up with friends while our kiddos have play dates. I'm blessed beyond measure and can't wait to see what God has in store.
Follow Miranda on Pinterest | Twitter| Blog | Instagram
This post currently has 7 responses.