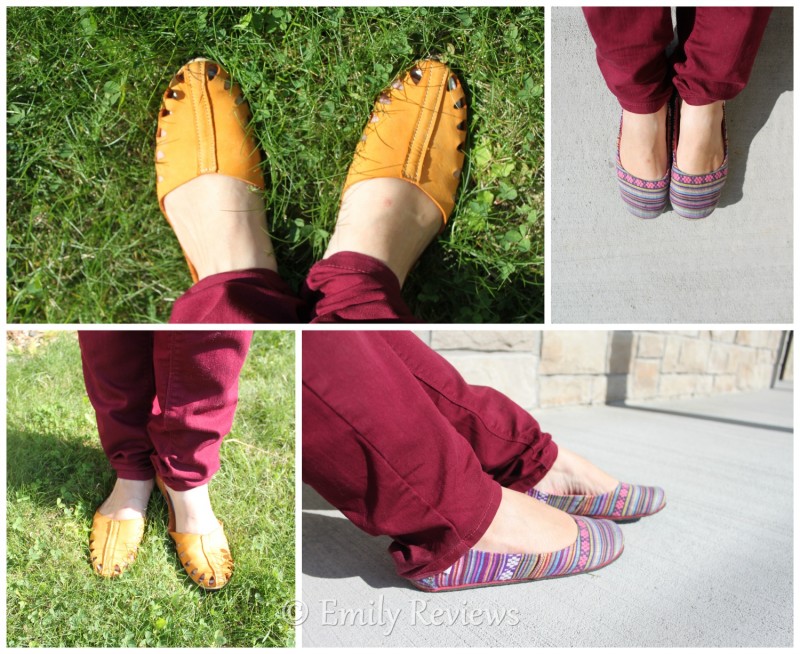 Thank you SoleRebels
for providing me with products to review, free of charge,
and for sponsoring this giveaway.
These are my own honest opinions.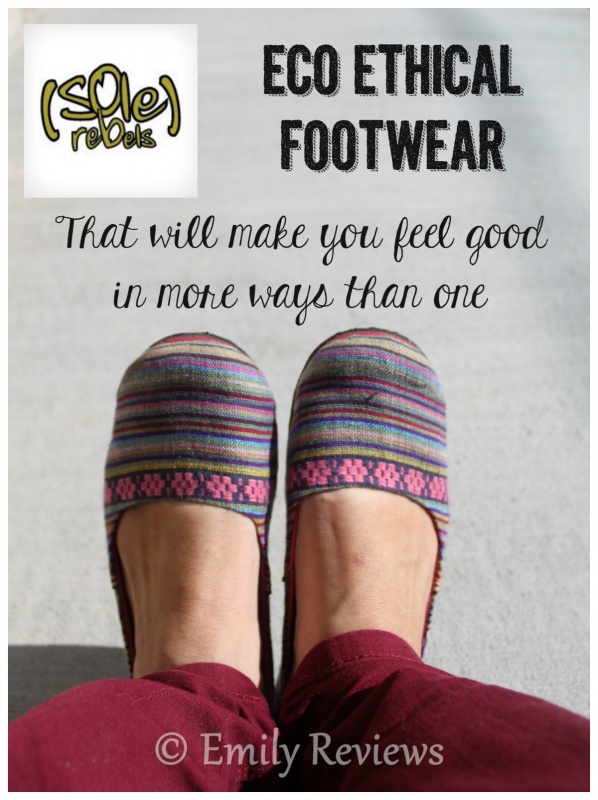 Once upon a time, there was a driven and passionate woman who decided she wanted to make the world a better place. What a great idea, right? But how does one go about it in concrete terms? Bethlehem Tilahun Alemu knew exactly what needed to happen. She wanted to start a business that would hire and train those that were considered unemployable and that would showcase the art and heritage of her country, Ethiopia. Not only that, she wanted her products to be made from locally sourced, organic or bio-based materials as well as recycled materials, making them as eco-friendly as possible.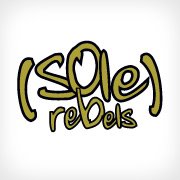 With these ambitious principles in mind, she decided to create soleRebels in 2004. This brand offers a new twist on the traditional "selate" and "barabasso" shoes. The sole of these shoes were made from recycled car tire and have been around in Ethiopia for a long long time. Bethlehem decided to embrace this heritage and expertise and launched a unique collection of footwear that are both authentically local and universal at the same time.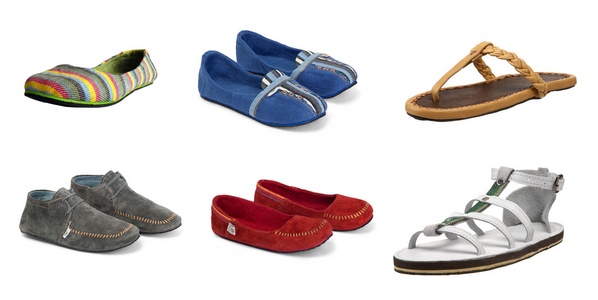 Bethlehem created something that was totally unique at the time (and is now part of a larger dynamic empowering movement across Ethiopia) where it is understood that in order to achieve sustainable and lasting development that will benefit local people, the focus should really be to empower people to set up their own businesses, work within their own communities to create unique products, and allow them to profit from it. It's nothing revolutionary, really. It's what most developed countries have been doing for a long time but in African countries where many depend on international aid, it really sets Bethlehem's business model apart from the rest.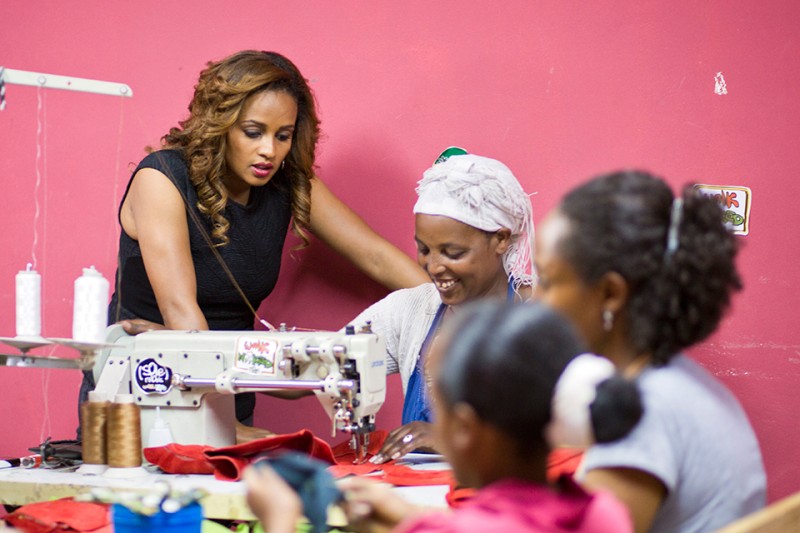 It also stems from that that all workers receive a fair wage. Actually, it's better than a fair wage since the average SoleRebels worker earns 4 to 5 times the legal minimum wage and over 3 times the industry average. This clearly shows how the focus of the brand is on making a better, healthier, more powerful community, rather than making only the owner and managers richer.
Its eco-sustainable and ethical approach earned SoleRebels the title of the first Fair Trade Certified Footwear Brand in the world, a prestigious certification from the World Fair Trade Organization. It's amazing that despite growing and expanding, they have been able to maintain their 'green heritage' (because traditional eco-friendly methods have always been the way to go in Ethiopia, way before being 'green' became trendy) and continue to produce quality products by hand.
Bethlehem's entrepreneurial success has been recognized worldwide. She was named one of the 12 greatest female entrepreneurs of the last century by CNN, was included in Forbes World's 100 Most Powerful women list and was ranked #1 of the Top 5 Entrepreneurs in Africa by Business Insider to name just a few. She also received the prestigious title of Goodwill Ambassador for Entrepreneurship by the United Nations and is a Pink Ribbon Red Ribbon Ambassador (a program dedicated to the prevention of cervical and breast cancer in sub-Saharan African and Latin America through education, screening, and treatment).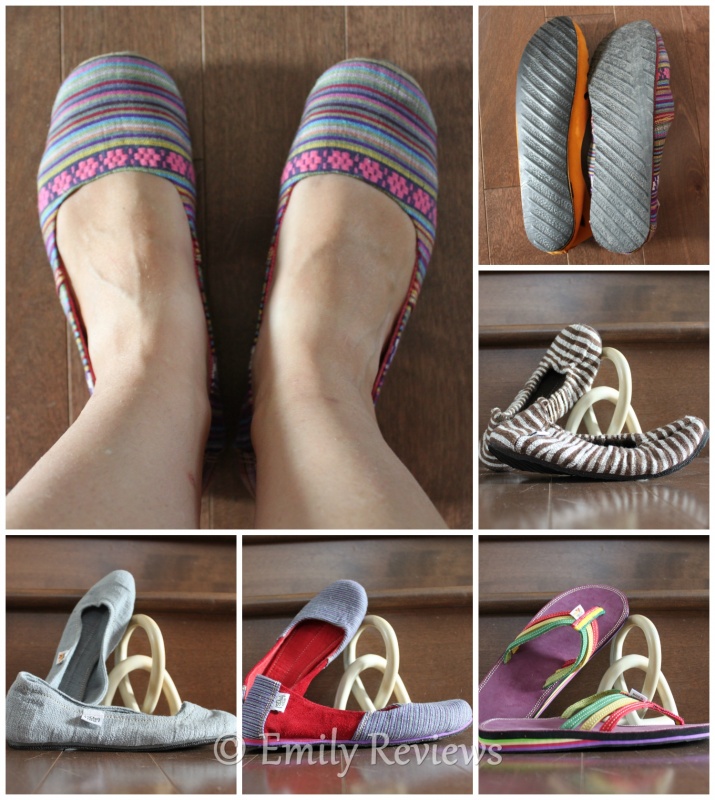 So what shoes do they make? There's something for everyone: comfy sandals, cute slip-ons, trendy lace-ups (they also make bags!) They offer tons of different shoes for kids, women, and men. What I like is that they have a huge selection of colorful shoes! They also have more neutral ones as well but as far as shoes go, in my mind, you can't go wrong with colors and prints. It's so easy to add a bit of vitality and personality to an outfit with the right shoes.
For this review, Bethlehem very generously offered me many pairs of shoes to showcase the different types of footwear SoleRebels handcrafts. I have to say, I fell in love at first sight with these shoes and I can't believe they were actually handmade. The quality of the craftmanship is absolutely outstanding from the hand-spun, hand-loomed fabrics to the dying and stitching. Everything is impeccable!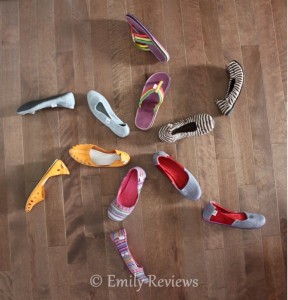 Both the cotton and leather shoes are very comfortable and breathe well. Not the mention the recycled car tire soles that make them flexible yet cushion feet well. I now totally understand why people were so adamant about using car tire as soles for their shoes in Ethiopia! My favorite pairs are definitely the tooTOOs tAlent (multi-colored striped shoes) and the tooTOOS holEEEE (that Golden color is A-MA-ZING!).
I couldn't be happier about these shoes. There's one pair that felt a little tighter at first but became comfortable after it stretched out a bit. One thing I should add is that if you have any issue (any issue at all!) with your shoes, soleRebels has an amazing Happy Soles Guarantee. So if anything goes wrong before the sole has worn through, they will replace your pair. No questions asked! How many popular footwear brands back their products with such a hassle-free guarantee? I can't think of many…
SoleRebels is a footwear company that has a vision. A vision about eco-ethical and sustainable development. A vision about creating jobs and offering new opportunities for entire communities. It's great to know that the simple act of purchasing shoes can help fuel this amazing positive change in Ethiopia!
Find Out More: Head over to soleRebels to see for yourself the stunning selection of eco-ethical handmade footwear they offer.
Connect: SoleRebels is connected! Don't forget to like SoleRebels on Facebook, follow them on Twitter, Pinterest and Instagram and subscribe to their YouTube channel for all the latest news and promotion.
Giveaway: SoleRebels is generously offering 3 of our lucky readers a pair of beautiful shoes. Each winner will choose the model and color they want! The giveaway is open to US and Canada and will end October 1st. For your chance to win, enter the Giveaway Tools below. Good luck!
Update 6/2019: Rachel (who write this review) no longer works for Emily Reviews. This was her honest review from 2014. In the past couple of months (2019), we have received many comments (you can read them below) stating trouble with Sole Rebels. They have complaints on their social media as well. It appears that something has changed with this company and they may not be as reliable about shipping out orders as they used to be. This is a shame because as you can tell from this review, Rachel loved their product. Please look up more recent reviews to read stories of ordering/delivery problems before deciding whether or not to purchase. 


This post currently has 34 responses.