I received product from ANKER for this review. All opinions are my own.
I really enjoy all of the technology I have, however it can certainly create a mess of cords, especially when it comes to charging all those devices. We have lots of devices that use USB adapters to charge, and it's very important that they all get charged daily. ANKER has a line of USB chargers and external batteries that can help minimize clutter, and help you charge your devices anywhere, anytime. A useful charger or external battery would make a great gift this holiday season!
I received the follow from ANKER: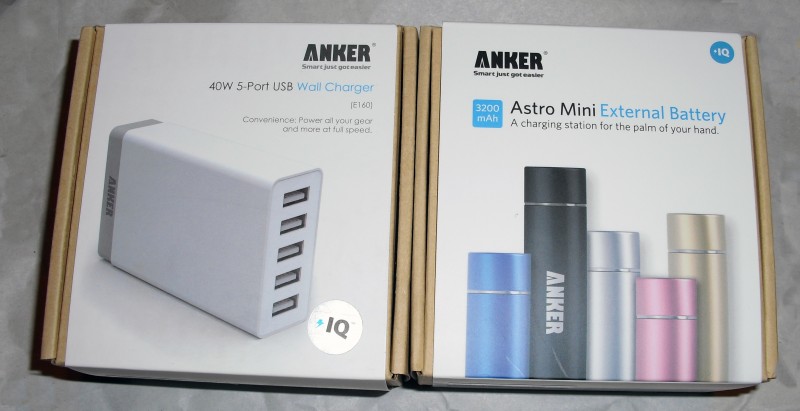 I received the ANKER 40W 5-Port Desktop USB Charger, and the Astro Mini 3000mAh External Battery.
Both of these products are really convenient and easy to use. The 5-Port Desktop USB Charger simply uses one plug, and has an extended cord. This device lets you plug up to 5 USB cords into it for charging, so we can charge our phones, tablet and other devices without having to have an individual USB adapter for each. This has saved a lot of room on our power strip, and reduced a lot of cord clutter. Instead of having four different adapters plugged into our power strip, we now simply have this one charger plugged in that allows us to charge all our devices, and all at once!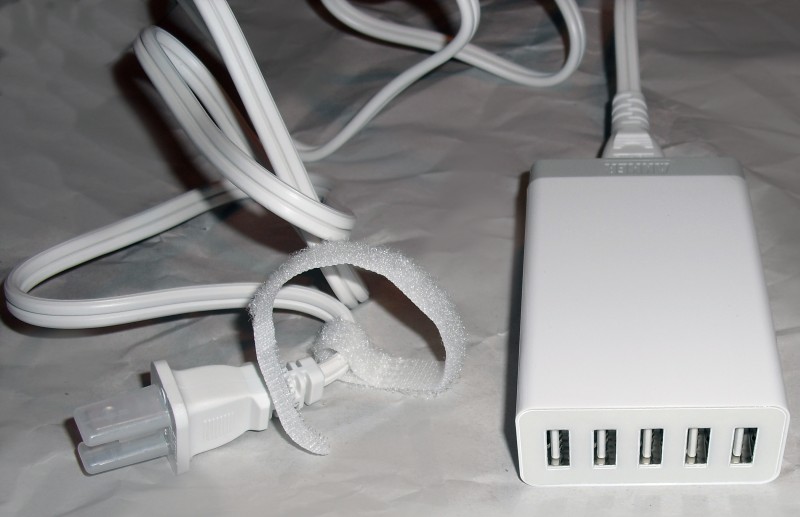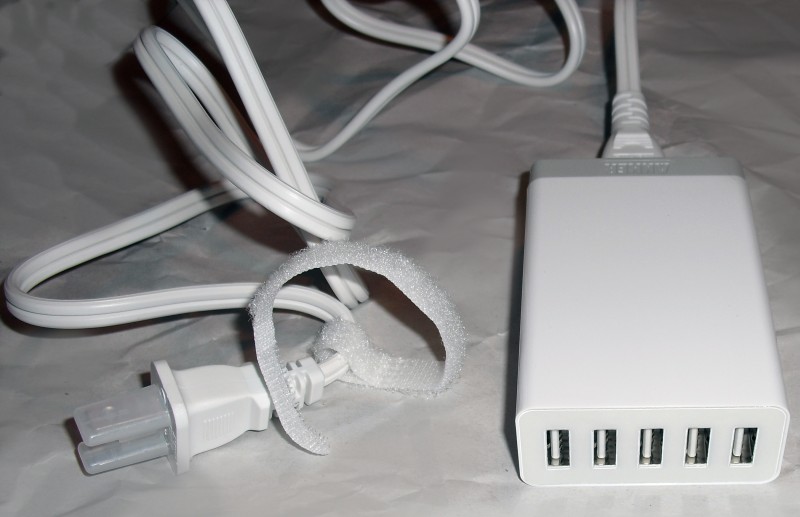 One great thing about this 5-Port Desktop USB Charger is that it charges all devices, whether Android or Apple, at full speed. It uses PowerIQ™ technology, which identifies each and every device plugs in, and maximizes the charging speed specifically for that device. It also has circuit protection to prevent damages to your devices from power surges, so you can plug this charger directly into the wall, but know that your devices will be safe while charging under all circumstances.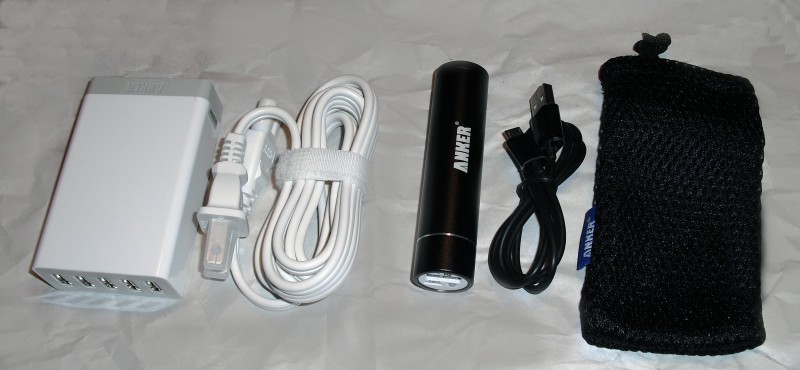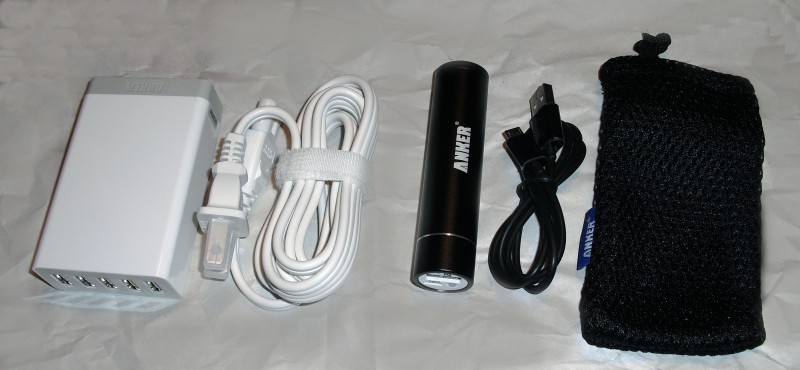 The ANKER Astro Mini 3000mAh External Battery is another convenient device. We all seem to have devices that we keep on hand that need to stay charged, but we all know that most phones and devices just don't have the battery life for extended trips, or sometimes run out during the day! With the ANKER Astro Mini, you can keep your device charged at all times.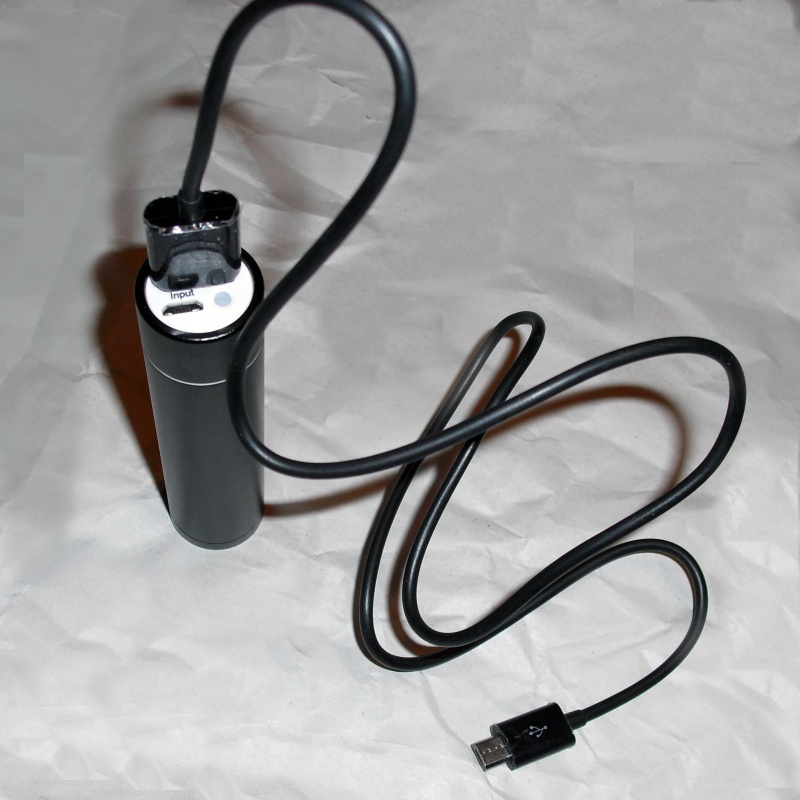 The ANKER Astro Mini external battery for cell phones, tablets, or any device charged with a USB cord, is really easy to use. It comes with a cord, or you can use the USB cord that comes with your device. All you do is plug the external battery into a power source to charge it, then use the same cord to plug it into your phone to charge your phone.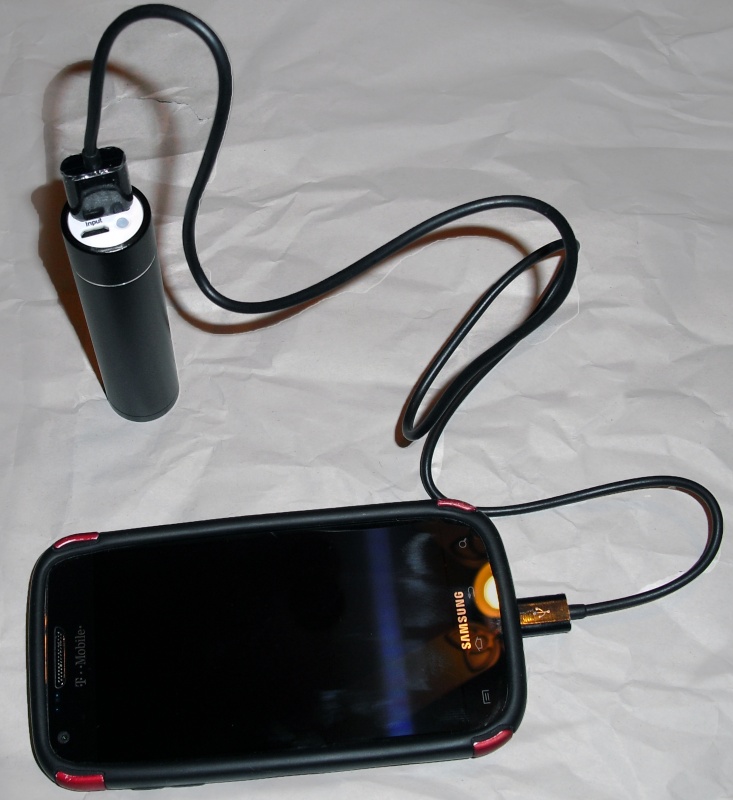 You simply plug it into your phone, and press the button, and your phone starts charging! It carries enough battery life for more than a full charge. It gives up to 9 hours of talk time on an iPhone, or more than 90 hours of audio playback on most other phones.
The ANKER Astro Mini also uses PowerIQ™ technology, so it identifies your specific device and allows it to charge at its maximum. While most other devices will only charge a specific device at optimum speed, with the PowerIQ™ technology, The Astro Mini charges any device, whether it be Apple or Android, at it's maximum speed.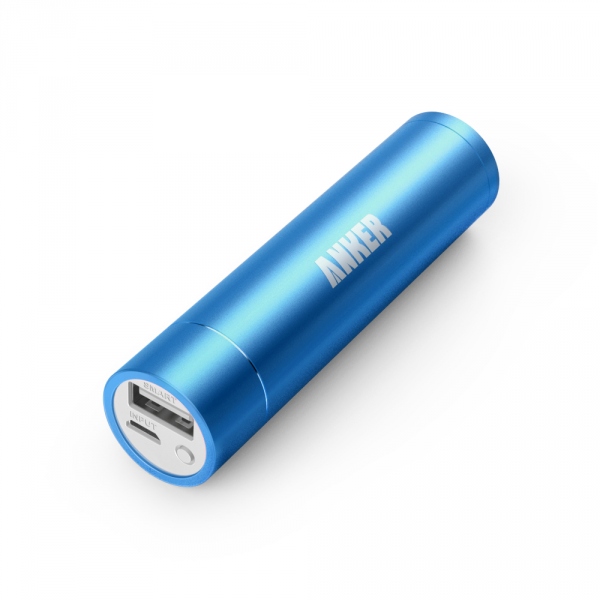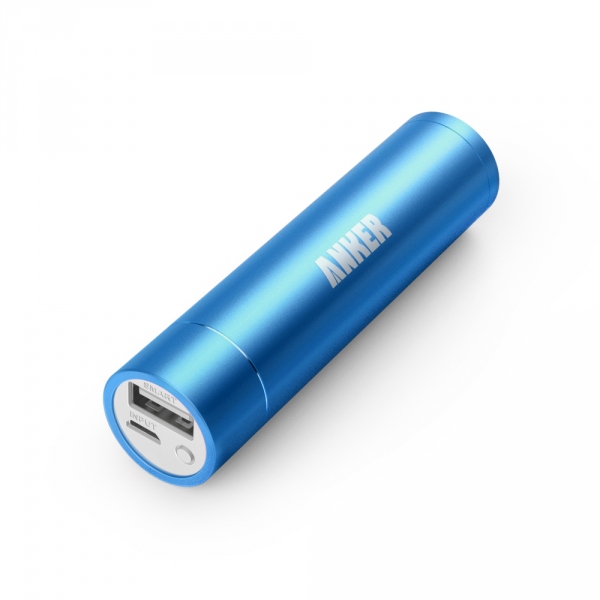 The Astro Mini is really easy to use, and very portable. It comes with its own carrying pouch, so you can keep the Astro Mini and the charging cord together easily. I kept mine in my purse, and hardly noticed it was there. It was really nice and handy to have on hand whenever my phone would randomly die, and it charged my phone really fast. Or, it kept my phone alive while I was using it, even if I was playing videos on it. This works great for every day use, or would be perfect for a long flight, camping trip, the list goes on!
Some of the hardest people to find gifts for can be the tech-lovers in your life, and this would be a great gift for them this holiday season! Give a practical gift that helps reduce clutter, or a gift that will keep their precious gadgets charged at all times. Both products come at really affordable prices to fit any budget. The Astro Mini External Battery is currently only $16.99! And I found both to be really easy to use, and were high quality products. If you're looking for a unique, practical gift this holiday season, you should definitely check them out!
Buy it: You can buy the Desktop USB Charger and Astro Mini and many more useful tech products online at the ANKER Website.
Connect: You can connect with ANKER on their Facebook, Twitter, and Youtube page.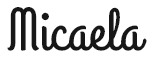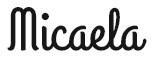 This post currently has one response.