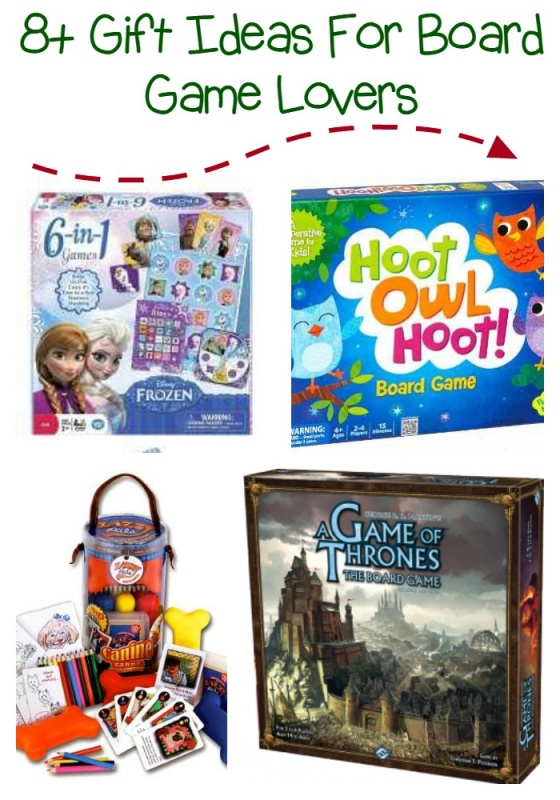 *Emily Reviews writers were provided with product samples. All opinions are our own.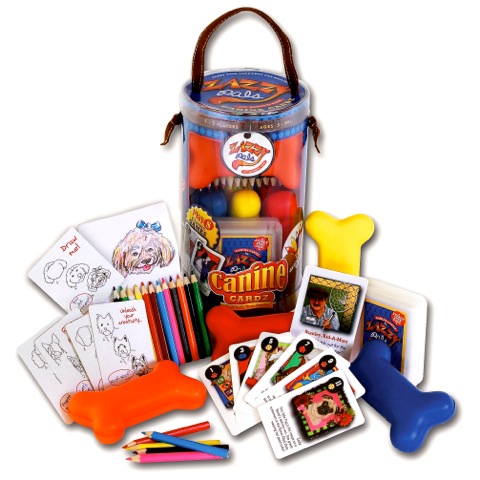 The new Canine Cardz Game by Zazzy Pals won the 2014 Game Of The Year award from Creative Child Magazine and is geared for ages 5 to 99+ and can be played with one to five players.  Encompassing eight games in one, this is one game that truly has something for everyone.  The different games reinforce skills such as reading, matching, memory, color recognition, fine motor skills, and more.  At only about 15 minutes per game with no assembly, batteries or hassle, Canine Cardz is perfect to play any time and any where whether it be the doctor's office, restaurant, road trips, airport, or even on a visit to the grandparents house.  Canine Cardz even comes complete with a fun portable 5″ x 9″ cylinder storage container and is topped with a dog-leash style handle. Besides the 8 games, there is BONUS art supplies and materials included to help children learn to draw dogs too!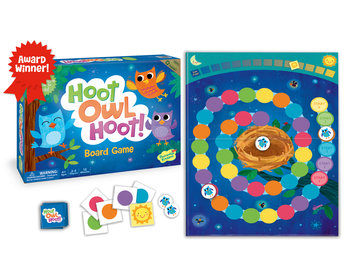 Games make a great gift at Christmas time and Hoot Hoot Owl is a fun cooperative game geared for ages 4 and up.  In this team building game, everyone works together to get the owls to the nest before the sun rises.  No reading is required in this fun, family friendly game that teaches teamwork, color recognition, and cooperation.  Help build confidence in children while having fun.  Be sure to head over to Peaceable Kingdom to see all the other great games and products they offer.  Don't forget to scroll down to the bottom of the post and enter to win your very own copy of Hoot Hoot Owl today.
A lot of games are centered around fighting enemies, monsters or aliens – which can be fun – but Viticulture from Stonemaier Games, distinguished itself by turning players into winemakers. You have to plant your vines, harvest games, age wines and fill orders to become the greatest winery in all of Tuscany! Viticulture is set in pre-modern Tuscany and your vineyard is very modest at first but you have a lot of ambition. The game is set to respect the real rhythm of a vineyard with different tasks for different seasons. It's all about managing your resources and planning ahead. Over time, if you play well, you'll be able to expand your vineyard but other competitive players may try to put a spoke in your wheel! My review of Viticulture is coming soon.
Whether you've read the books or watched the show, I'm sure you are all familiar with the universe that George R.R. Martin created in A Song of Ice and Fire book series. Now you can even become one of the famous Houses and try to control the Iron Throne yourself with A Game of Thrones: The Board Game. This is a highly strategic game, from Flight Fantasy Games, where you have to use force, diplomacy and manipulation as well as public opinion to sway the game your way. The first version was launched over 10 years ago and over the years, expansions were released and now there is actually a second edition that includes these expansions as well as new innovations. With beautiful illustrations and cleverly planned rules, this game has everything to charm every Game of Thrones fan! Even for those who aren't as familiar with the series, the game has all it takes to please even the most avid board game players. My review of this game and many more games from Flight Fantasy Games is coming soon.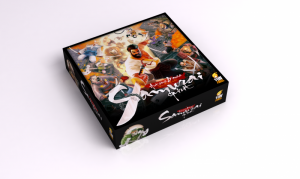 Samurai Spirit is a new game from Passport Game Studios. In this cooperative game, we take on the role of Samurai and must work together to defend a village of peasants and their crops against the brutal attack of raiders of the Oni-Musha clan. Each Samurai has a unique talent and a special power called a Kiai. Each Samurai also has a secret animal spirit which becomes activated if the Samurai makes the ultimate sacrifice to protect the village and its people. This game has a very unique design and requires good strategic skills. Even if your Samurai manage to cooperate well, you never know when a lieutenant or a boss from the Oni-Musha clan will surprise you and throw your game off. It's a real challenge to win because of the element of surprise but even if you don't win, you'll have a good time fighting off as many enemies as you can. Check out my full Passport Game Studios review for more info.
Lords of Xidit brings you in the magical universe of Xidit where the heart and mind of indigenous creatures are corrupted by a mysterious illness. As lords of Xidits, players must fight them to restore the peace. This game has 2 unique features. The first one is the programming of the turns: in secret, all players must decide which actions they will do for the next 6 turns. Then we follow the choosen sequence… and hope nobody interferes with our plans. The second aspect is how the winner is selected: it's not merely the player with the most money or the most influence. The winner is selected by an elimation process in 3 stages so you really have to make sure you play a well-balanced game. Throughout the game, the goal is to recruit soldiers to fight off these corrupted creatures and in doing so, gain influence, land, and money. You'll need a good dose of strategy and a bit of luck to win!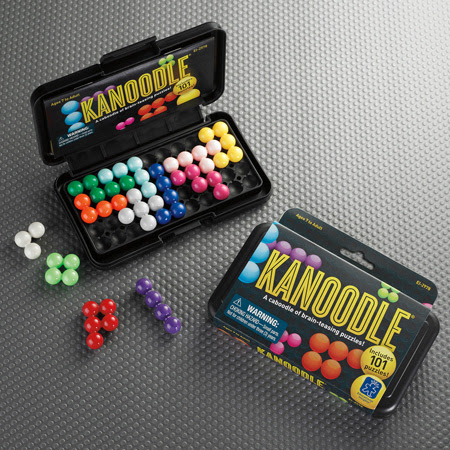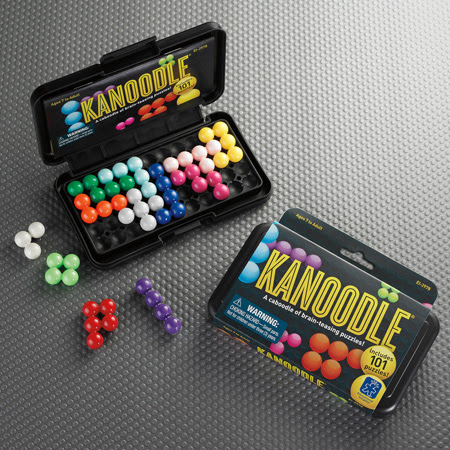 For the past 50 years, Educational Insights has made it a mission to carry high quality fun and educational products. They specialize in kid-powered games, toys, and teaching materials. Educational Insights believes in learning through play. They strive to offer products that encourage skill building, imagination and perhaps best of all laughter. Educational Insights carries products that focus on a variety of subjects and fit a wide age group. My complete review of Educational Insights is coming soon.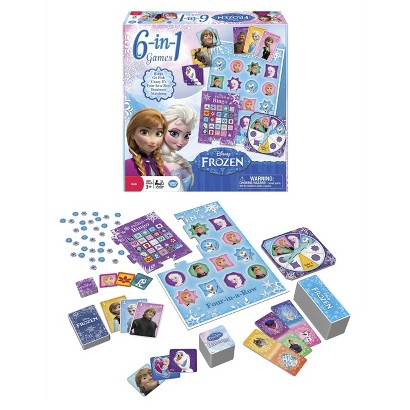 Wonder Forge has a passion to create incredible fun for everyone in the family.  They offer a variety of games and puzzles including Disney's Frozen 6-in-1 Games Set.  This set includes the six classics combined into one box: Dominoes, Matching, Go-Fish, BINGO, Crazy 8's, and Four In A Row.  Geared for ages 3 and up, this set can be enjoyed as a family.  Head over to Wonder Forge to see the large variety of games available and pick out some gifts that are sure to be a hit this Christmas.
Win it: Hoot Hoot Owl board game.
To enter: Fill out the GT form below by 11:59pm EST on 11/26/2014. Giveaway is open to the US.


Hi there! I am Emily Evert, the owner of Emily Reviews. I am 28 and live in a small town in Michigan with my boyfriend Ryan and our two pugs. I have a large family and I adore my nieces and nephews. I love reading memoirs, and learning about child development and psychology. I love watching The Game of Thrones, Teen Mom, Sister Wives and Veep. I like listening to Jason Isbell, John Prine, and other alt-country or Americana music. I created Emily Reviews as a creative outlet to share my life and the products that I love with others.
This post currently has 4 responses.