Thank you JORD
for providing me with a product to review, free of charge.
These are my own honest opinions.
You know that person that you care about very much but is so difficult to buy for? That person who seems to have everything? That person that deserves more than the typical and boring shirt and tie or the bestseller book and scented candles?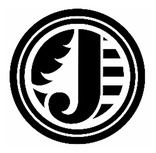 I bet these people would love a wood watch from JORD! Yes, there is such a thing as a watch made out of wood (except for the clasp, the internal movements and the scratchproof glass obviously). These are no ordinary watches. They are made of sustainable all natural wood sourced all over the world such as Maple, Zebrawood, Sandalwood, etc. Here is a small samples of the beautiful watches JORD offers. As you can see, they come in many different styles, colors, and designs.


JORD is always expanding its selection of watches and now it offers 7 models for men and 6 models for women (some of them are unisex) in different wood essences. I received the Ely a little while ago and I love it but I have to say, the new Cora in Zebrawood with the turquoise dial is absolutely stunning! (It's the one on the right hand size in the picture above) For this post, I receive the very manly 94A in chocolate for my father.
This watch is a showstopper. It's sophisticated and luxurious but in an understated way. With JORD, it's not about shinny and sparkly materials, it's about modern aesthetics and the warmth and texture of natural wood. The square dial is very stylish and I love the combination of the dark wood with the silver and gridded blue dial. The grid in the dial accents the multi-sized links of the band.  The  clean lines and dark colors of the 94A are very elegant and masculine.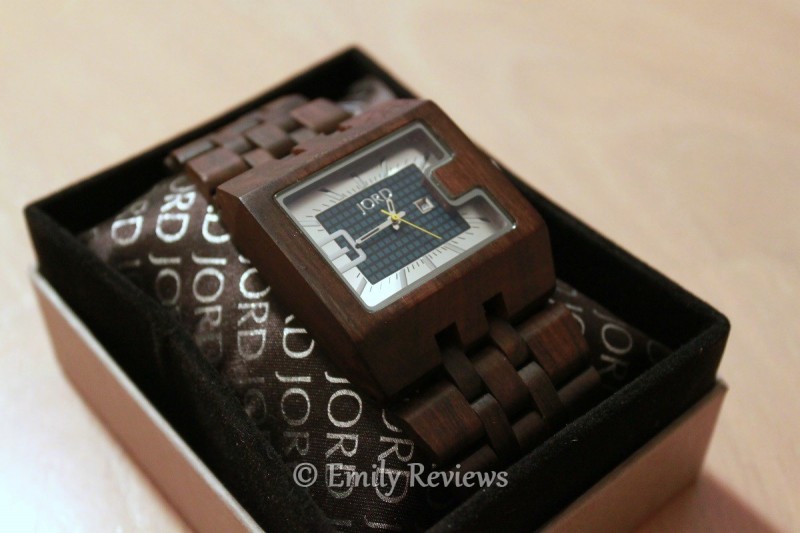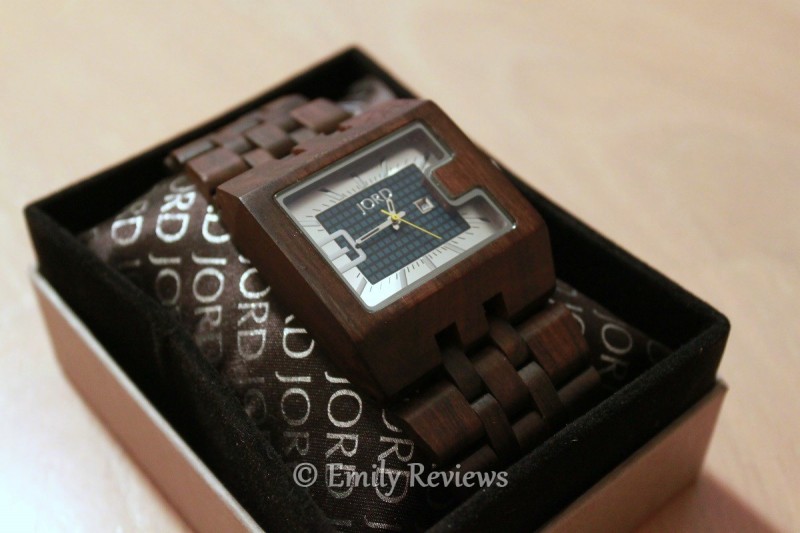 Despite its large size (1.6" case), this watch is amazingly light. It will never be uncomfortable nor get in the way. It also feels much softer and warmer than a metallic watch. It has a design that makes it very versatile: it could go with a dress shirt and tie just as well as a polo shirt and jeans. Given the nature of the material, each watch is totally unique which I think adds to the charm factor of this watch.
These watches would make a perfect gift for someone who appreciates high quality fashion accessories and look for something unique that matches their personality. I also it would be an amazing present for someone who loves one-of-a-kind products with an eco-friendly twist.
Find Out More: Head over to JORD to see for yourself the amazing selection of handcrafted wood watches they offer. They have many great styles to choose from and have models for men and women.
Connect: JORD is connected! Don't forget to like them on Facebook and follow them on Twitter and Instagram for all the latest news and promotions.

Giveaway: JORD is generously offering one of our lucky readers a $159 gift certificate to purchase their favorite wood watch. The giveaway is open to Worldwide and will end December 1st. For your chance to win, enter the Giveaway Tools below. Good luck!



This post currently has 5 responses.