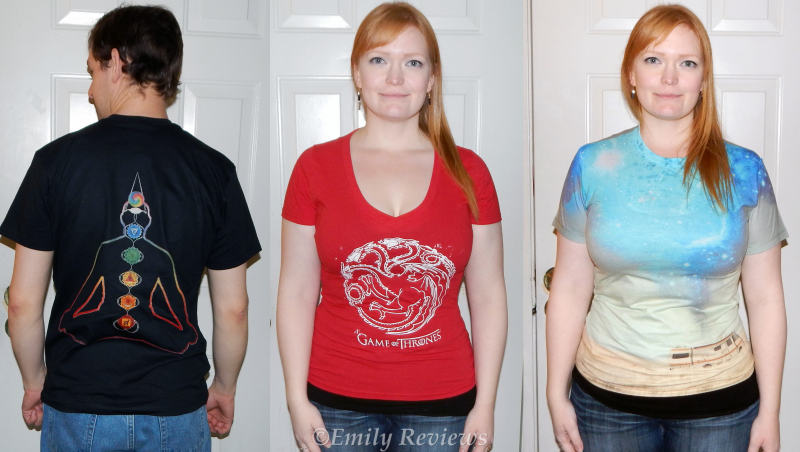 I received product from Shirts.Com for this review. All opinions are my own.
I love fun casual clothing. Shirts from a TV show, game, or book I like are always fun. I also enjoy shirts with witty phrases, or those that are just unique. I dress casually for work, so t-shirts, hoodies, long sleeved shirts work great for me and are items I can wear all the time. Shirts.Com has tons of unique, funny, stylish shirts at great prices. You can even create and customize your own shirt! A shirt from Shirts.Com would make a great gift this holiday season!
I received the following from Shirts.Com for this review: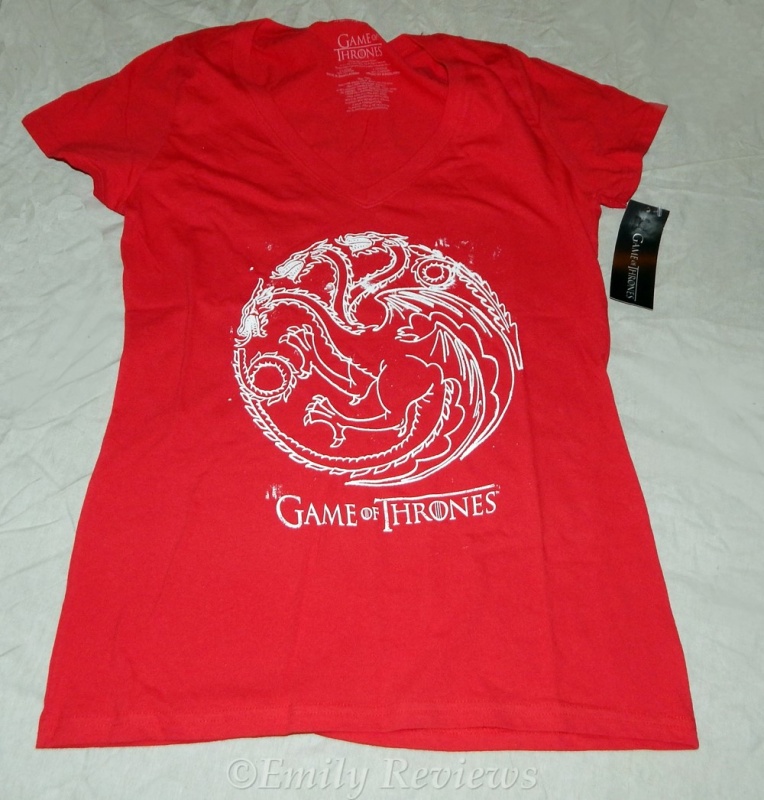 The Women's Game of Thrones Targaryen House in XL.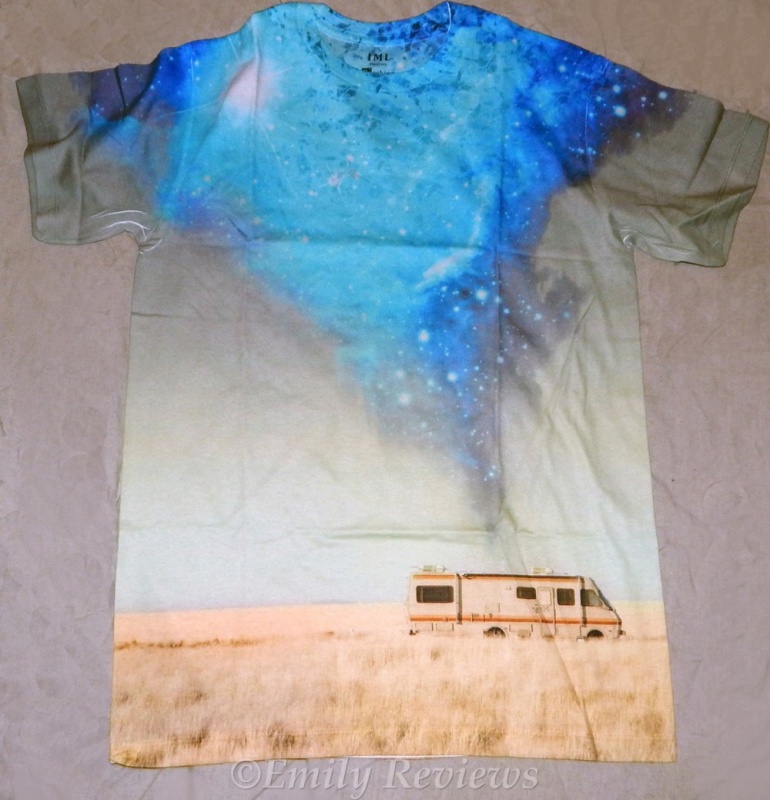 The Breaking Bad All Over Print Men's Shirt in Small.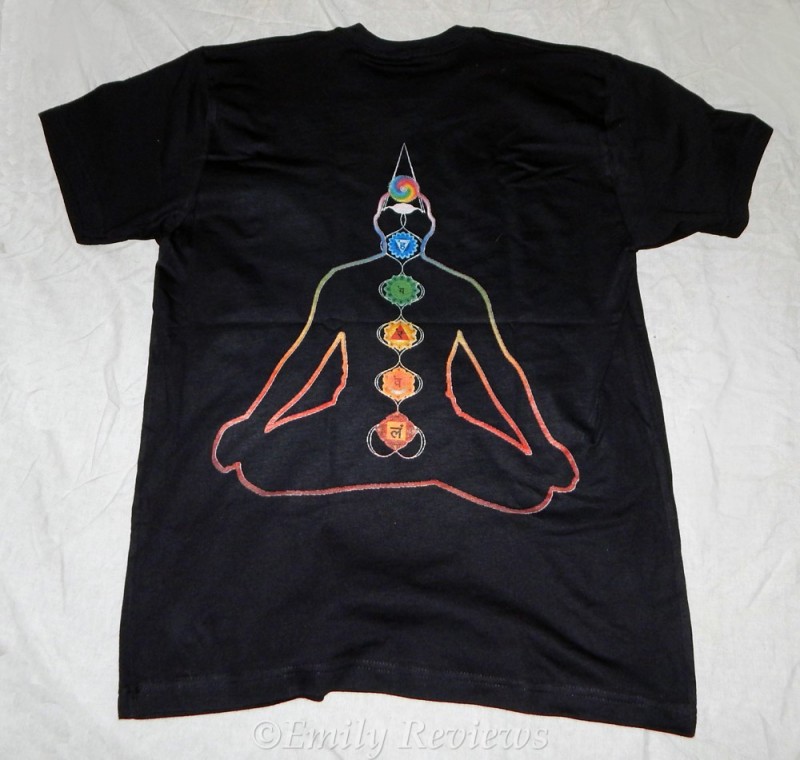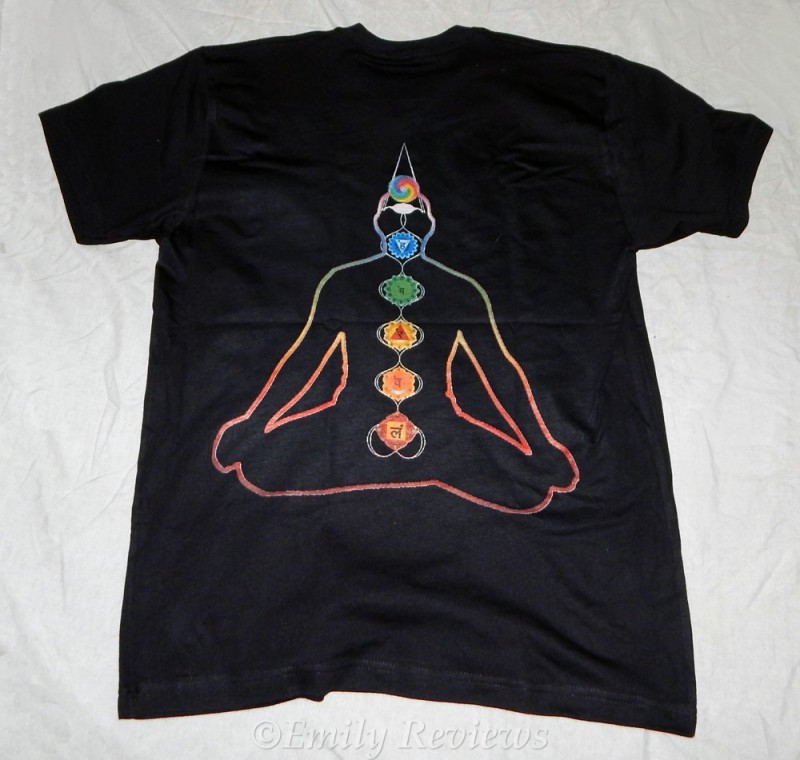 And a Custom Shirt designed by my fiancé.
When I had to choose shirts for this review, I had such a hard time deciding on what shirts to get! Shirts.Com has such a wide variety of shirts, and styles, with tons of themes like TV shows, movies, games, bands, and even NFL, MLB, and NBA shirts. They also have lots of great styles, from t-shirts, shirts and hoodies. I really liked a lot of their Big Bang Theory Shirts, but I ended up deciding on the three above.
I really liked the Women's Game of Thrones Targaryen Shirt. I'm a big Game of Thrones fan, so when I saw this shirt, I knew I had to have it. Daenerys Targaryen is my favorite character, so I was excited to be able to wear her house sigil as a shirt! I also really liked the color. I chose an XL based on the size chart, and I was really glad I did. I found this shirt ran a bit small, as I normally wear a size Large. However, it is fairly stretchy, and I actually really like the fit and think the shirt looks really good, and flattering on me. But I would definitely choose a size up from what you normally wear with this shirt. This shirt is 100% cotton, and really soft and comfy. It's a little bit thin, so I wear a tank top underneath it, but I do for most t-shirts anyways. The back is plain red, and the shirt is a very pretty true red color.
The Breaking Bad All Over Print is another shirt that I just had to have once I saw it. I love Breaking Bad, and I've seen a lot of Breaking Bad T-shirts lately, but I have yet to see one this unique. I think this shirt is incredibly cool and beautiful, even if you're not a Breaking Bad fan! This shirt comes in Men's sizes, so I got a size Small. I think it fits as well as one could expect a men's sized shirt to fit on me. It seems pretty true to size. This shirt has the print extending all the way onto the back. Here you can see the back of the shirt:
This shirt is thicker than the Women's Targaryan Shirt, but was still a bit see-through in the back, although I was wearing a black tank top underneath. This shirt is made from 100% polyester and is also really soft. It's very comfortable, and definitely one of my favorite T-shirts.
My fiancé found tons of shirts that he liked on Shirts.Com, but decided on making his own shirt! Shirts.Com makes it really easy to customize your own shirt. You simply pick the type of shirt you'd like, upload the image, or add the text you'd like to include, and then you're set!
My fiancé chose to make a design on the back of a Next Level Basic Crew Neck in Black and got it in a size Medium. Here is the image he chose to use: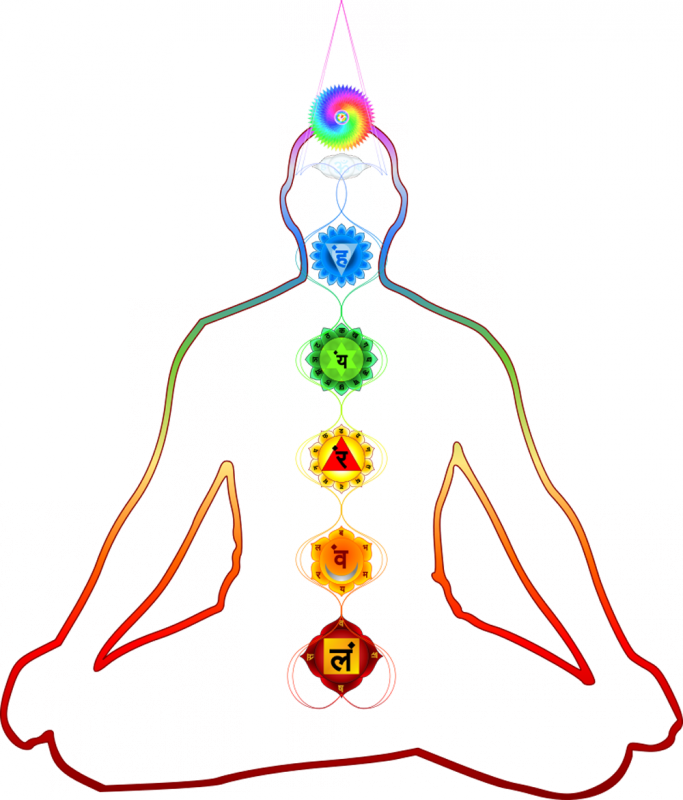 And it turned out really great! The image looks exactly like the one he picked out, as you saw already. Here's my fiancé wearing the shirt: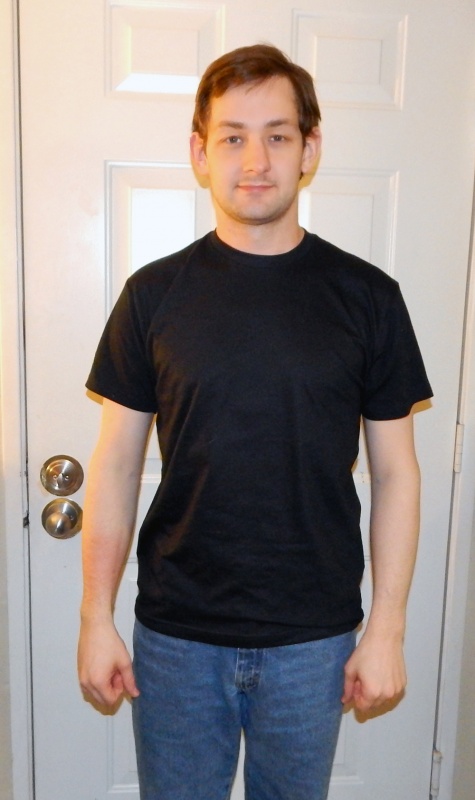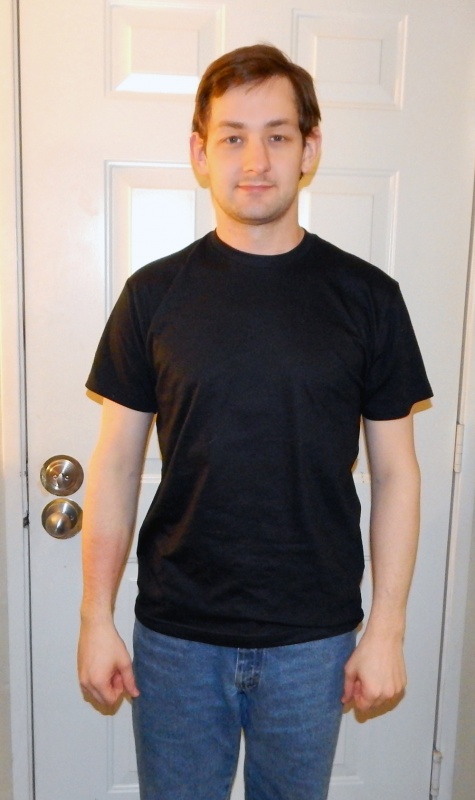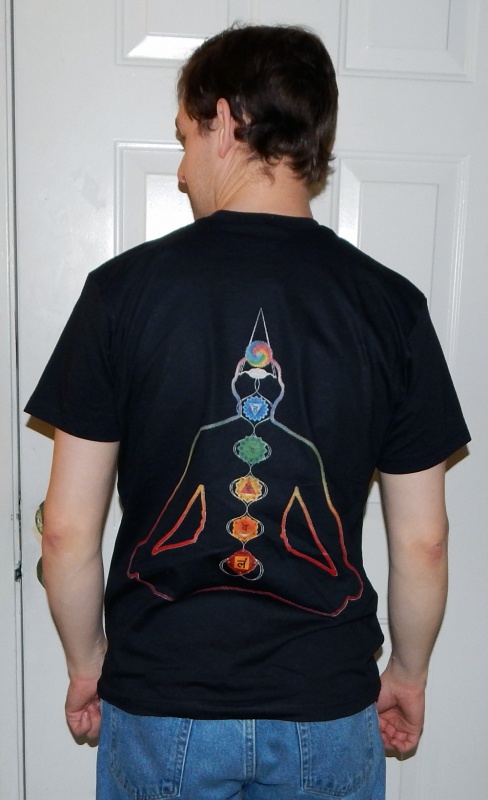 The front of the shirt is plain black, just as he wanted it, and the back has the chakra design he chose. It looks really great, and really pops out on the black. It didn't distort or bloat out at all, which is something you always worry about when designing your own shirt. The style of shirt he chose is really soft, and a really good thickness. He really likes the fit and style of it, and he wears it all the time now!
Overall, we have really enjoyed the shirts we got from Shirts.Com. They're stylish, comfortable, and really fit our personality. The shirts look just like their stock images, and are really unique. Designing a shirt was also incredibly easy, and turned out great! They also have really great prices. The Women's Targaryen shirt is currently on sale for only $9.99! Shirts.Com has all sorts of styles for just about anyone on your list, from Minecraft Shirts for the game lover in your life, to NFL hoodies for the sports lover in your life. If you're looking for a unique, personal gift you can give this holiday season you should definitely check them out!
Buy it: You can buy the shirts seen here and much, much more online at the Shirts.Com Website.
Connect: You can connect with Shirts.Com online on their Facebook, Twitter, and Pinterest.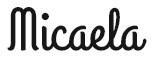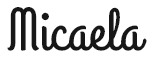 This post currently has no responses.