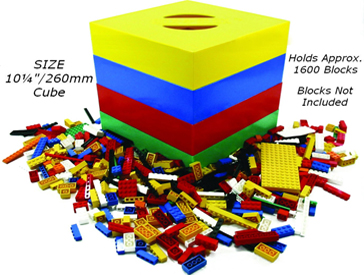 Thank you to Box4Blox for providing me with product, free of charge, in exchange for this honest blog review.  All opinions are 100% my own.
Are you tired of stepping on those sharp little building blocks? Boy does that hurt! I have caught a few building blocks with the arches of my feet while walking in the dark. It took everything I had in me not to scream and wake my daughters up.  If this sounds familiar, give your little builder a Box4Blox to neatly store all of their building blocks in.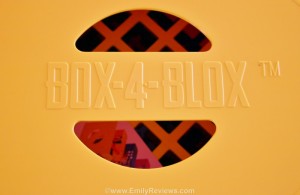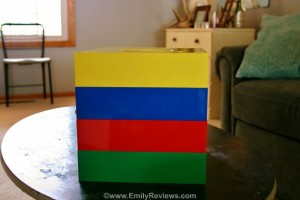 Box4Blox is a colorful four tier storage container. The fun doesn't stop there…Box4Blox is ALSO a block sorting system! Box4Blox sorts building blocks into small, medium, large and extra-large pieces. Each tier of the container filters through pieces. The smallest pieces make their way all the way down to the bottom tray. Box4Blox can hold up to 1500-1800 pieces (depending on the number of smaller pieces.)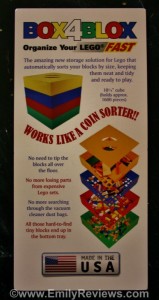 Using the Box4Blox is easy! To use a Box4Blox, simply place your building blocks into the top of the yellow tray. (Leave the large pieces until last.) Replace the lid and give the Box4Blox a good shake or two. Now all of your building blocks should be sorted in between the four layers. It is important to keep your trays in color order for best performance- yellow on top, then blue, then red and finally green on the bottom.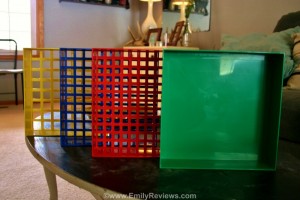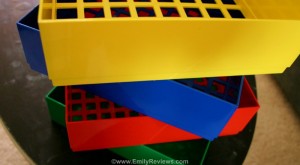 Having a 'home' for building blocks greatly reduces the chances of stepping on a sharp little piece in the middle of the night. Kids are more likely to pick up and store their toys, if they have a product that makes cleaning them fun.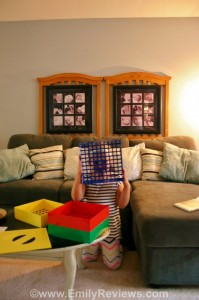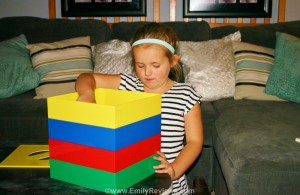 Box4Blox is the perfect gift for your little (and not so little) block builders!
Buy It: Box4Blox is currently being sold on Amazon.com
Connect: Don't forget to follow Box4Blox on facebook, twitter and pinterest for the latest product announcements and special offers.



Hello, my name is Laurie. My family and I live near the Oregon coast. When we aren't at work, in school, or on the volleyball court, we enjoy traveling, cheering for our favorite sports teams, playing outdoors, and checking off items on our bucket list. We are lucky in that both sets of our parents, as well as our siblings and their families, live within an hour of us. We get together often to help one another out, celebrate milestones, and go on adventures together.
This post currently has 10 responses.